Open House of August 16th, " three highlights " obtain the perfect solution for Choosing an International School!
        Release Time:2020-08-11 17:13
Maybe you've been watching us for years,
maybe you' ve been trying to make a wish for the future late at night,
maybe you're a little far away from us,
maybe you haven't walked into Pegasus campus,
maybe you know us just from some words of other people
Actually, we can get closer
With the end of the entrance exam to high school
how to choose a school to become a hot topic for students and parents
with the background of the global pandemic
how to choose an international school?
How to reasonably plan the future route?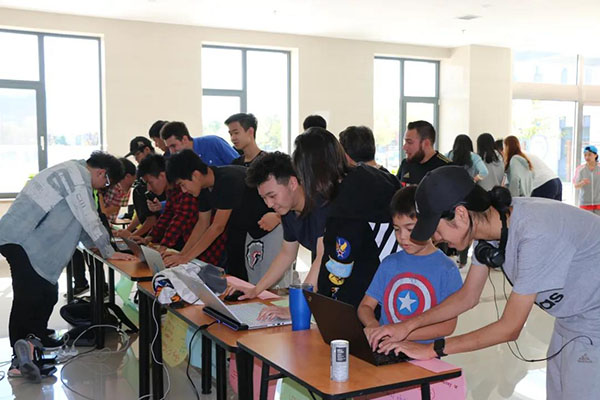 In order to facilitate the students and parents
to know all aspects of Pegasus
under the premise of doing a good job of pandemic prevention and control
our school will hold an Open House this weekend (August 16).
At that time,
all about Pegasus you want to know
will be presented one by one
Parents are welcome to call
0532-68013933 or 0532-68013616
To sign up for it
As for this Open House of Pegasus
we have sorted out the following three highlights for your reference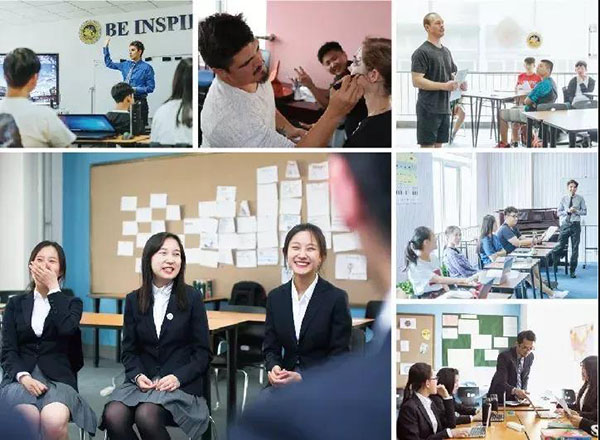 01 At the end of the entrance examination to high school, what dimensions should have to evaluate choosing international schools in order to "be foolproof "?
With the rapid improvement of China's comprehensive national strength, the demand for international education has been rising in recent years. As the "springboard" of international famous schools, choosing a suitable international high school is directly related to the future development of students' studies. As we all know, there are more than 1,000 international high schools in our country at the present stage, and their qualifications, ideas and educational system are different. In order to facilitate parents to visit schools better, we give the following dimensions of reference.
a、Is the school itself recognized by the admissions officers of international schools
As we all know, the five key points in the application for American universities are transcripts, letters of recommendation, standardized test scores (SAT,TOEFL, etc.), extracurricular activities and personal statement (PS). The first two are offered by the high school where the students studied.
"Teachers are reputable" or "teachers are not reputable" is more favored? According to the survey data released by Chinese mainland's top100 high schools which sent students abroad in 2018, American top 30 schools admit about 2,000 students a year in China and the top 10 schools in the list have accounted for nearly 30% of the students admitted to Ivy League, all of which are the most famous public high schools regionally.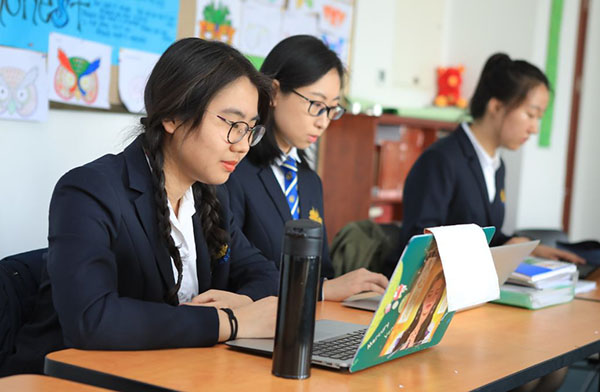 b、The competition for admission to top public international high schools remains fierce and whether ordinary students can take a place?
As different from the unified joint examination of schools within the public education system, almost every international school generally organizes a special entrance examination. Even though students apply for the same school, the same batch of students needs to compete with students from different schools and different regions. As a result, well-known public schools in the region attract the best students from the region to participate in the competition, according to the data released on the Internet:
Most international schools are open to recruit students from the whole city, but the enrollment rate of the students from the external area and the local area is very different and the competition for students from the external district is more cruel.
The number of students enrolled in each school is 150-300, the average school acceptance rate is 1: 10. The enrollment rate of hot schools is approaching 1:20! The battle for excellent educational resources can be seen.
c、See the final results of admission to universities
The admission of the graduates of an international school reflects the comprehensive ability of the school from teaching concept, education system, faculty and recognition by internationally renowned colleges and universities.More than 460 offers have been received by the two classes of Pegasus graduates from universities in the United States, the United Kingdom, Canada, Australia and Hong Kong.
39% of 2019 graduates were admitted to the top 30 universities in the United States ,75% were admitted to the top 50 universities in the United States and 100% were admitted to the top 85 universities in the United States.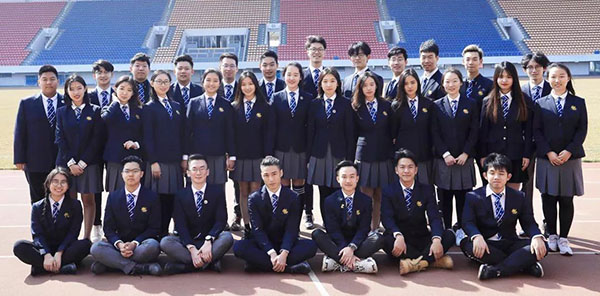 Twenty percent of the 2020 graduates were admitted to the top 30 universities in the United States ;72 percent were admitted to the top 50 universities in the United States ;93 percent were admitted to the top 65 universities in the United States and 100 percent were admitted to the top 90 universities in the United States.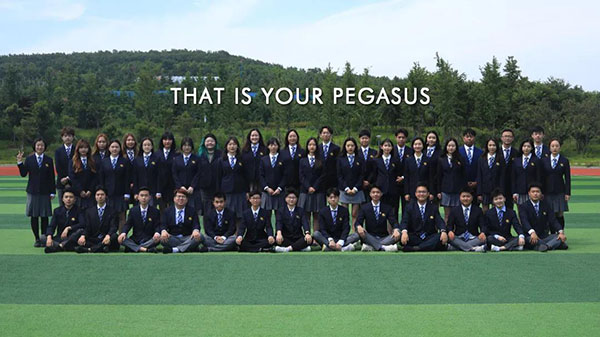 02 Foreign high schools students return to China, what kind of domestic international schools can be "perfect connection "?
At this stage, there are many students studying in foreign high schools, especially in American high schools who return to China because of the pandemic, there must be many parents who feel worried about their students' studies. How to choose a "transition" school which can not only "teach well ", but also seamlessly connect with the foreign high school education system? We believe that the following points should be carefully considered.
a、Do the course system and GPA credit conversion match?
With the introduction of the California textbooks and AP curriculum system(Advanced Placement Courses), Pegasus offers 18 AP courses. Students' course selection process is consistent with that of top American universities and American universities, so that students can be given the most room to choose courses. After the selection, there will be counselors who provide course selection advice according to A-G, graduation requirements and student application plans, etc. There will be two weeks for adapting to the courses after the start of school. If the course is not suitable, each student is sure to have other choices to take the most suitable courses.
After students choose AP courses, the school will send to the students AP course admission, TBD and not admitted according to the overall AP application, student performance etc. The whole process is clear, plain and professional.
As for credit transfer, Pegasus School has special rules and policies for credit transfer. In the face of complex transcripts, Pegasus teachers have rich experience, not only in different styles and scoring standards in China, but also in various grades of American high schools. The credit transfer whose students come into Pegasus from different academic years or different semesters can be skillfully completed.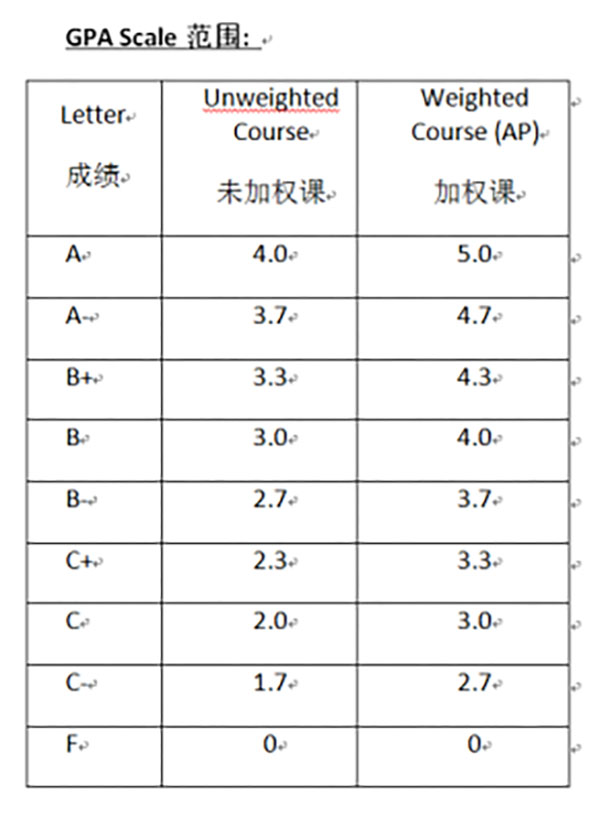 Scoring system: each subject is different. At the beginning of the school year, the teacher will share each student with the rubric/ scoring method and composition for the semester. The whole academic experience and GPA management model are very similar to that of American universities.Through the studies at Pegasus, students can not only lay a good foundation on academics, but also adapt to learning habits and models in advance.
b、Whether teaching methods and learning atmosphere match or not.
Pegasus adopts the international mainstream open classroom.The teacher and the classroom are fixed.The student goes to participate in the corresponding course according to own course selection. At Pegasus we often see the lower grade students auditing the classes of higher grades.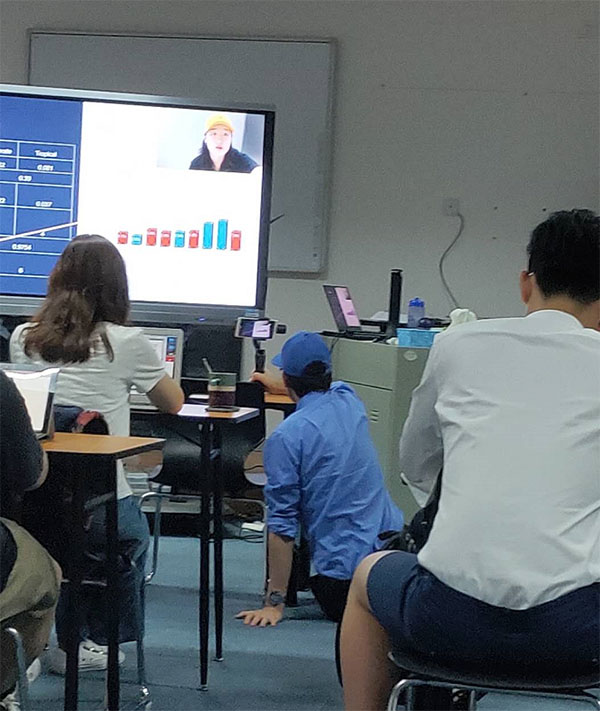 Pegasus focuses on the link between teaching and real life: for example, math teachers will use virtual sales as experiments —— through investigation, calculation, project of selling real estate to cultivate students' openness, criticism and expressiveness so that teachers lead students to search real estate on American real estate websites and then design solutions to discuss and debate how to sell.
c、Is the English environment guaranteed?
At Pegasus, there is a very rigid "English Only" policy, which requires:
? Chinese language and culture are highly respected.
? Strict implementation throughout the whole learning hours in all fields.
? Monday to Friday, 7 a.m. to 9 p.m. and during all the activities communicate in English.
?Students who are found not to speak English will receive additional vocabulary and oral practice.
All these requirements are to make students adapt to American university study and life earlier, and children returning from American high schools can enhance and improve their English level in a good English environment.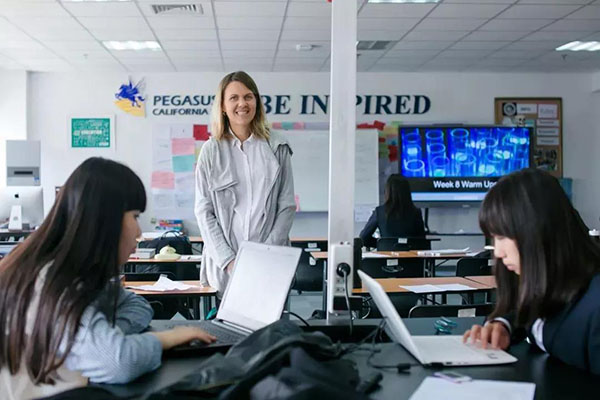 03 Pegasus upgrades the brand and four highlights help promote the " one step faster "!
a、Tom Torlakson, former California Superintendent of Public Instruction, formally joined in the Pegasus headquarters and work as the chief principal
First of all, Pegasus School is honored to announce Tom Torlakson as the chief principal of Pegasus headquarters, responsible for Pegasus overseas business development, university contact and enrollment at universities.
Tom Torlakson graduated from the University of California, Berkeley, Bachelor of History, and Master of Education. He is the former California Superintendent of Public Instruction of Education and UC board of Regents, in charge of California Grade 1-12 public schools with a total of 1050 public school districts, overseeing 300,000 teachers and 7 million students, familiar with the United States, Britain, Canada University system. Mr. Tom Torlakson not only has strong management experience but also has a wide range of personal resources. We have reason to believe that with the arrival of Mr. Tom Torlakson, Pegasus will have a better development.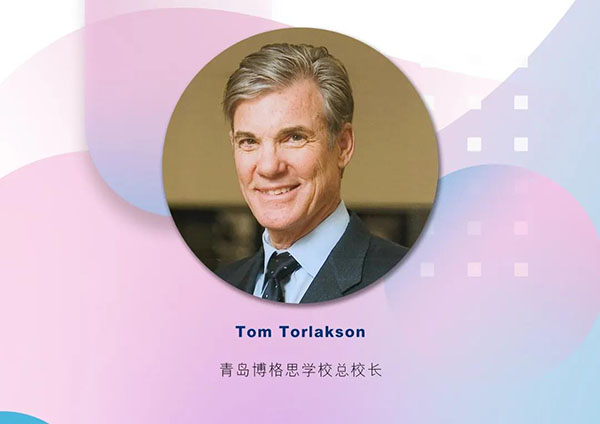 b、Pegasus successfully introduced world-class APRU program
APRU is a university alliance of top research universities in the Pacific Region. Founded in 1997, the Alliance was co-sponsored by the presidents of four universities, including the California Institute of Technology and the University of California, Berkeley. It is the official advisory body of the Asia-Pacific Economic Cooperation. The Alliance focuses its strategic framework on building higher education and research in the Asia-Pacific region, cultivating global leaders and cooperating to solve the difficulties and challenges in the Asia-Pacific region.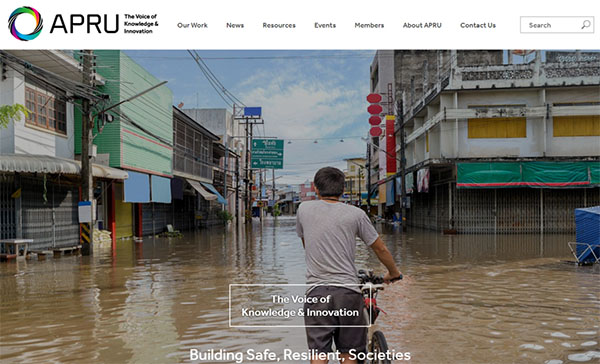 As of July 2020, the Alliance has a total of 55 members of world-class universities ,12 of which are authorized to offer "cross-cultural communication" courses, including the Chinese University of Hong Kong, Tsinghua University, Waseda University, University of California Riverside, and so on.
At present, the course of "cross-cultural communication" has been offered as a compulsory course in many international universities (including 985 project and 211 project universities in China). In August 2020, University of California, Riverside, authorized Qingdao Pegasus School to offer the course and issue a certificate of completion to help Pegasus students participate in global public service activities, improve their international vision and their own leadership. Pegasus will become the world's first high school to offer the course of "cross-cultural communication ". There is no doubt that these are the characteristics valued by future admissions officers, which will help students improve the success rate of being admitted to Ivy League.
c、UCR Professors and Pegasus students become partners, offer Pegasus students one-to-one guidance for academic research.
University of California Riverside is a world-class comprehensive research university, a famous public university in the United States, a national research university. As one of the world's most influential public university systems —— one of the ten schools in the University of California system and the fastest-growing university in the system, the University of California, Riverside, is also the officially signed Friendly and Cooperative school with Pegasus.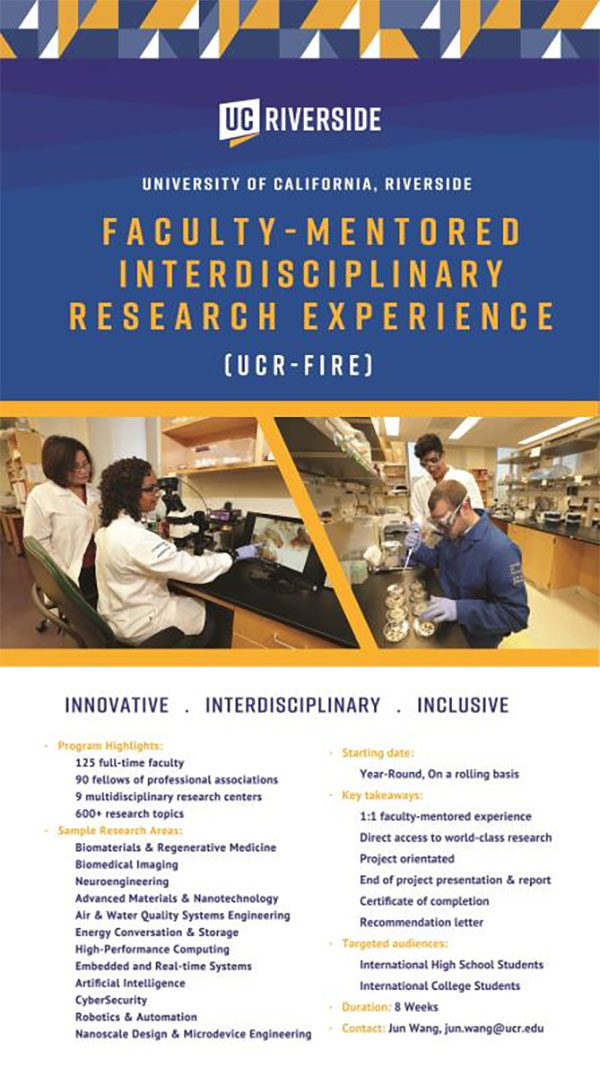 Recently, UCR and Pegasus reached a consensus to organize 125 UCR full-time teachers (including 90 professional association researchers) every year, design more than 600 research projects in 9 disciplines. Direct guidance to Pegasus students in professional academic research to let students obtain world-class research results directly and ultimately award the certificate of project completion and letters of recommendation from UCR professors.
If we can successfully participate in and complete this project, it will greatly enhance the academic background of Pegasus students and accumulate more ability for being admitted to world famous universities.
d、Seek cooperation with International Cooperation Department of 985 project and 211 project universities in China to relieve the worries of studying abroad.
In view of some parents' concerns about the prospect of studying abroad, the school is currently contacting some 985 project and 211 project universities in China for international cooperation projects. In the future, if our students want to study abroad later, they can choose 2+ 2 or 2+ 3 or 3+1 program.Although some schools have restrictions for majors, students can also get the corresponding foreign university diploma. Currently Pegasus School has cooperated with Beijing Foreign Language University.