Pegasus Mural Project Pt.1 Pitaya Organization
        Release Time:2018-12-15 15:29
冬雪初降,博格思加州学校的同学们与他们的艺术老师Julio Labra一起,来到青岛牵牵手自闭症康复中心,为那里的孩子们送去一份意义非凡的礼物。请关注来自Pitaya火龙果儿的现场报道,关注火龙果儿,关注自闭症患者。
"Pitaya火龙果儿壁画计划"
Pitaya火龙果儿?
青岛高中生公益组织,
成立一年,
募集善款上万元,
举办并参与多次形式各异的义工活动,
现致力于本地特殊儿童教育,
这次,
我们来到了牵牵手...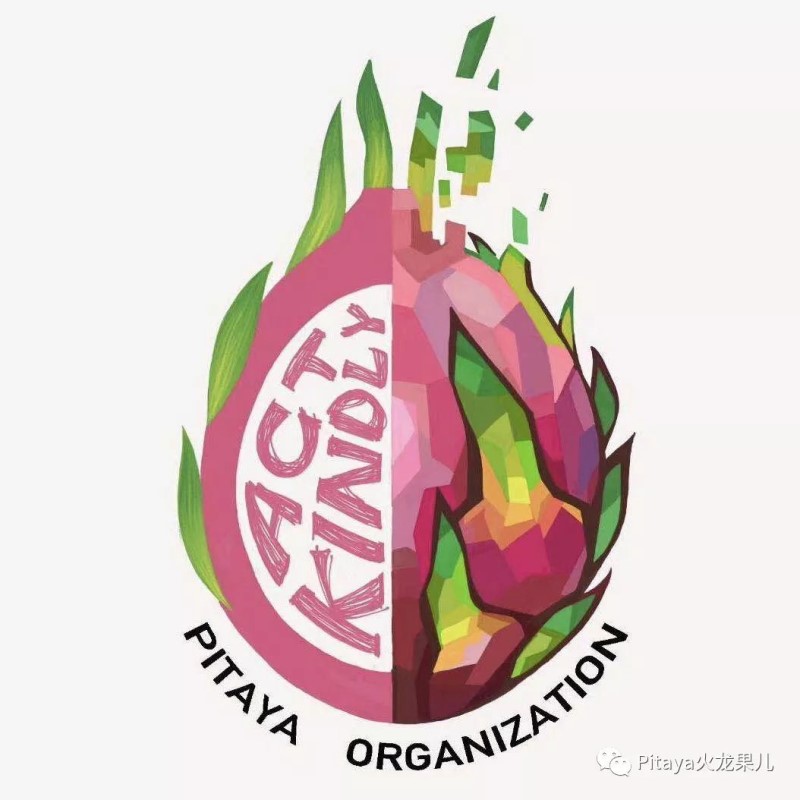 牵牵手?
成立于2008年,
青岛牵牵手自闭症康复中心,
收获了家长的认可以及较好的社会口碑
市残联自闭症儿童定点康复机构之一。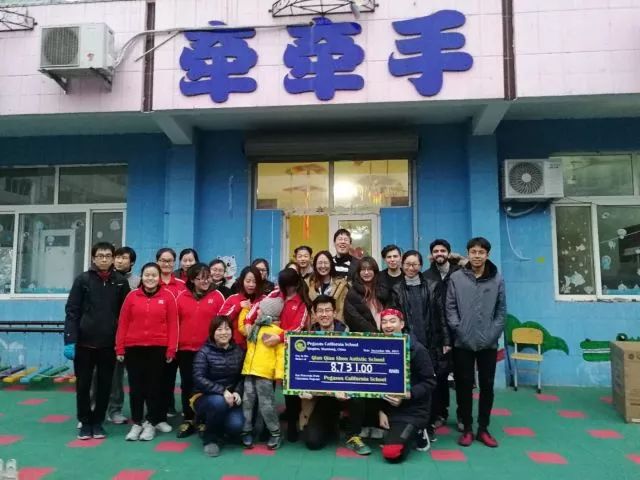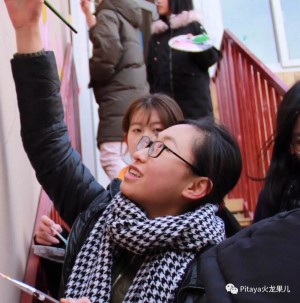 Cathy王端
Pitaya核心成员
Now, we create the chromatic dispersion without the use of the triangular prism. Our hands are "prism" that afternoon.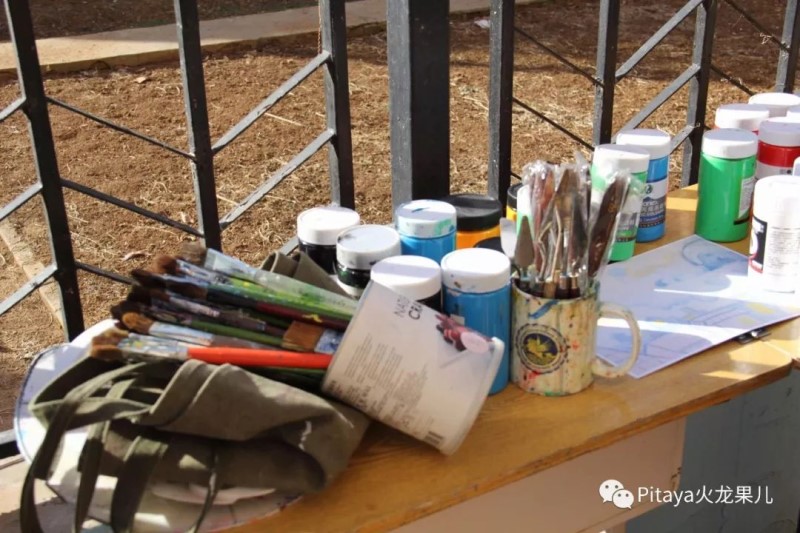 It's been one year since Pitaya Organization set up the volunteering activity; plenty of events took our time away. During the last weekend, we drew the mural painting for Hand In Hand Special Educational School. We crossed the line and colored the walls.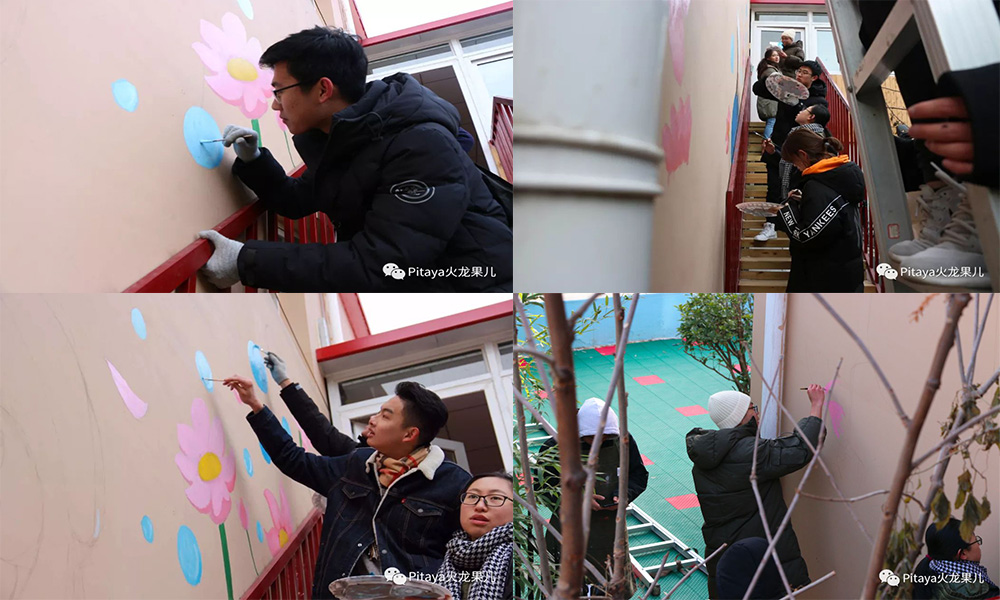 Flames of coloration came out from everyone's hands, so the light and shadow of the city stood out. Light colors kissed the wall gently, and the pink Cosmos bipinnata smiles in the shadow. Though it was freezing outside, and everyone's hands are stiff, colors dissipated on the walls. Every member of Pitaya was drawing their love with their unique perspective for art.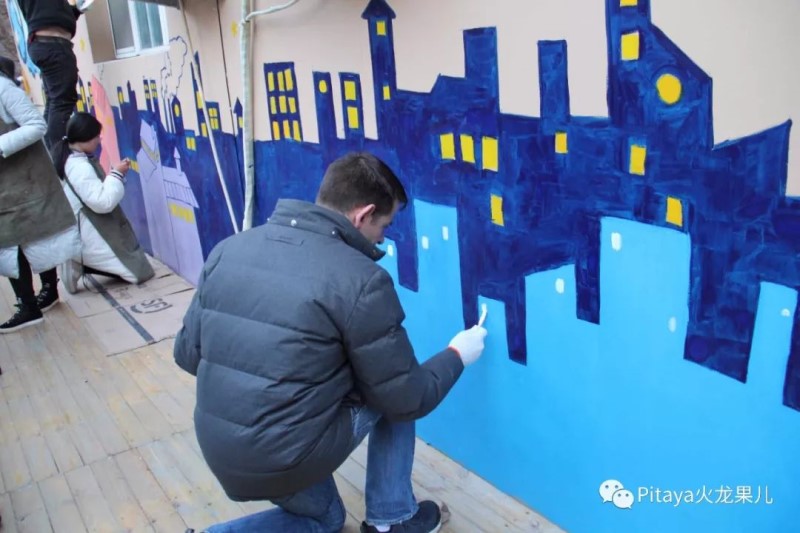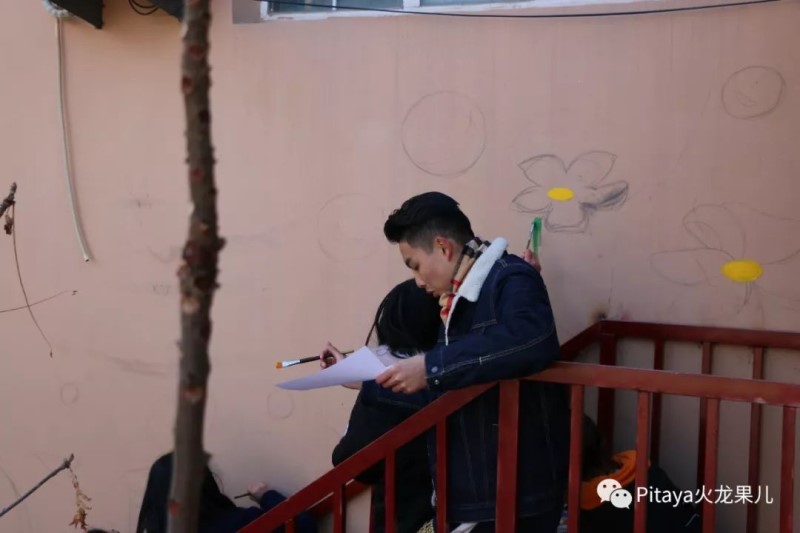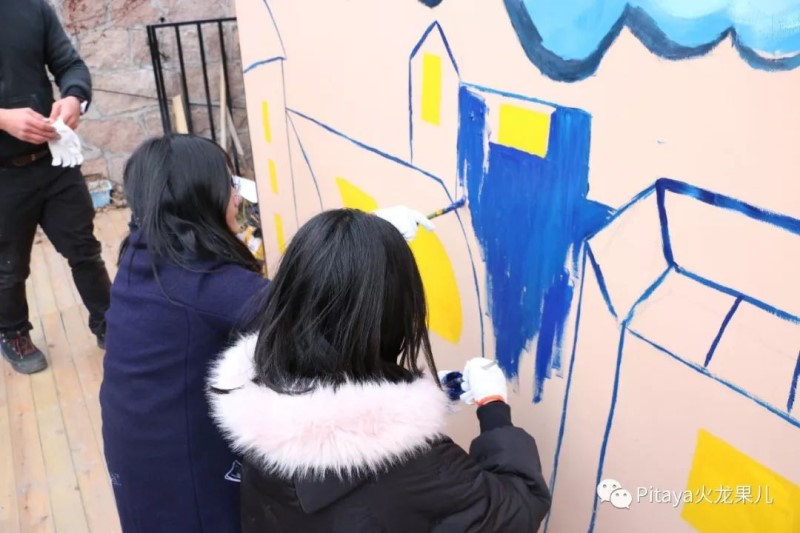 It was my honor to design one wall's painting. When I saw the basic outline of the design on the wall, I am grateful. Because of everyone, we could collaborate, and my plan did not just stay on the draft. The painting was created from none, and they are ripples of volunteers' efforts and emotions.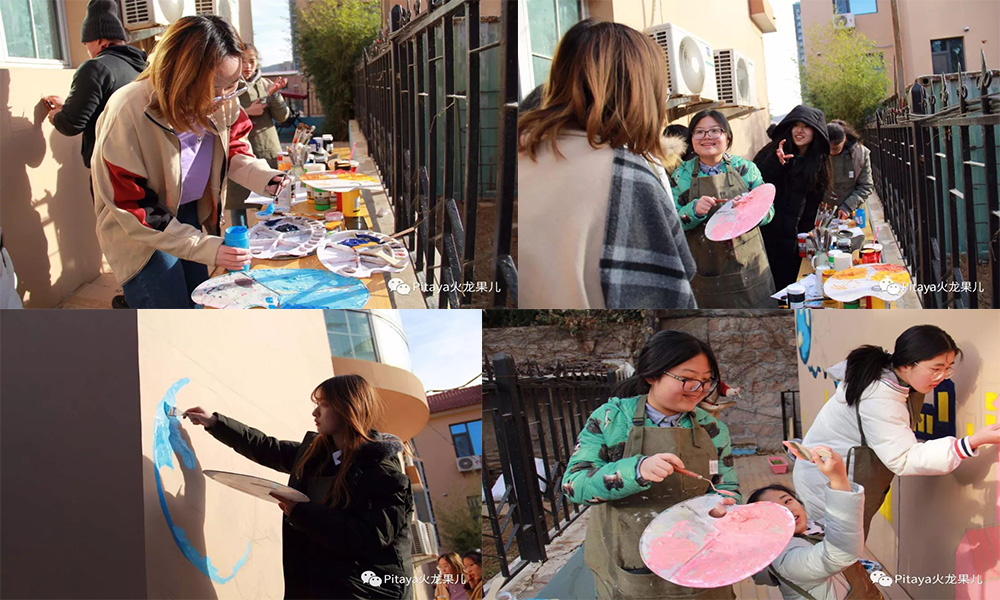 PICTURES FROM TONY阎冠霖 & JULIE刘菀蓉
Our Team

Special Thanks to Art Director:
Julio Labra
Labra 先生是美国加州拉古纳艺术学院艺术与设计专业美术硕士Labra教授,曾在很多地方任教,包括:南加州大学拉古纳学院、圣安娜学院、海岸线学院和克兰学院,他主要教授艺术和设计,专业是油画和绘画。
Labra 教授同时也是一位在美国加州知名度很高的艺术家。他的个人画廊"B Minus Studios",位于桑多拉历史建筑。他开办过9次展览,还曾担任2015年洛斯年度假日展览评委。
他以RawSalt的名义举办过个人画展,作品曾在多地展出,包括:拉古纳艺术博物馆、DAX画廊、五列画廊。他还曾在威腾堡大学举办过个人画展。
本次并未完成全部绘图,
我们将于本周六(12月15日)再次前往,
完成剩余的部分。
敬请期待!
更多精彩推荐,请关注我们
Mural Project Pt.1 Pitaya火龙果儿 x 牵牵手
圣诞即将来临,即日起至12月21日
博格思加州学校全面开放课程参观、课程试听
为保障正常教学秩序,预约参观或试听请务必提前一天致电预约:
0532-68013616
0532-68013933
或 18561717397