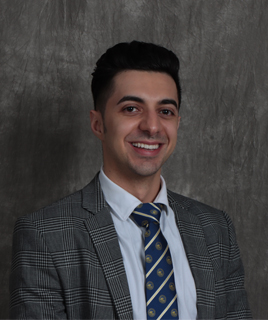 Sami Ellaia
Pegasus History Teacher
Email:samiellaia@pcschina.org
Hult International Business School Master degree
grew up in New Brunswick. Upon graduating from high school, he joined the Canadian military, where he served for two years while in college. He graduated with honors in Economics from Mount Allison University, the top liberal college in Canada. During his studies, Sami received a prestigious scholarship to study in Japan. He's spent his sophomore year learning Japanese and becoming more accustomed to East Asia. He also completed a masters in business at the Shanghai Campus of Hult International Business School. During his studies, he focused on the interaction between macroeconomic policy and finance. His graduation thesis was about the impact of American monetary policy on Canadian stock markets.
Sami is very passionate about teaching Economics and loves to learn more about various teaching methodologies, and about the psychology of learning.
In the past eight years, Sami has assumed various roles focusing on curriculum development, teaching, and education in Japan, Canada, and China.
Sami is fascinated by Chinese culture and has been learning Mandarin for the past few years. In his free time, you can find him at home reading novels or writing short stories aimed at ESL learners.