British, American, Australian and Canadian Universities" Multiple Application Choices"! Get the ultimate answer to famous universities at Pegasus on Open House Day!
        Release Time:2020-10-26 09:16
2020 is a very extraordinary year for overseas undergraduate study. Especially because of the impact of the pandemic, a single destination can no longer meet the needs of our families to pursue the perfect study abroad.
Under this trend, the more flexible and professional strategy of "UK, US, Australia and Canada multiple applications" has become the "standard combination" for overseas students-to-be of China in the application season ". As we all know, the earlier the overseas study plan is made, the better. When the children graduate from junior high school and decide to take the international education, choosing an international school suitable for them-selves can directly determine the children's future path to higher education and even life.
So, in face of the different curricula and educational concepts of international schools and the increased diversified needs of the current application for studying abroad, how should students and parents make choices?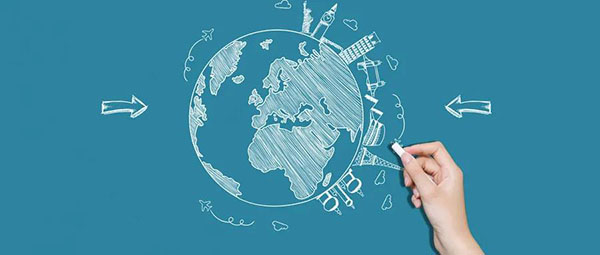 The application for overseas undergraduate study is like a marathon. It needs to allocate the energy in the running process and use the best resources effectively to get the best results. In the process of running, children need to grow up and unlock new knowledge step by step, so what is the difference of Pegasus California School as a "processing factory" that cultivates athletes:
The relationship between different curricula of IB/AP/A-Level and applications for studying in British and American universities, the secret of the "high" admission rate of Pegasus graduates? Are you suitable for the multiple applications of UK, USA, Australia and Canada? By virtue of "what" can Pegasus students be admitted to famous universities in many countries?
To have truly excellent internationalized talents, how does Pegasus practice the "heuristic" educational concept?
To create an remarkable application file, what "exclusive" resources is PCS equipped with?
Want to know the answers to these questions? There are more doubts to be solved?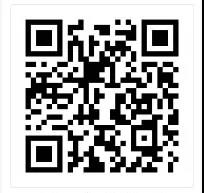 Or call 0532-68013933/0532-68013616 for sign-up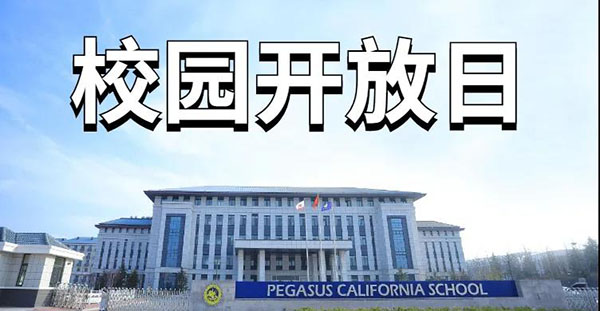 100% admission rate of the two classes of graduates
More than 460 offers have been received by the two classes of Pegasus graduates from many famous universities in the United States, the United Kingdom, Canada, Australia, Hong Kong and other countries and regions.
Among them, 39% of 2019 graduates were admitted to the top 30 universities in the United States, 75% were admitted to the top 50 universities in the United States and 100% were admitted to the top 85 universities in the United States.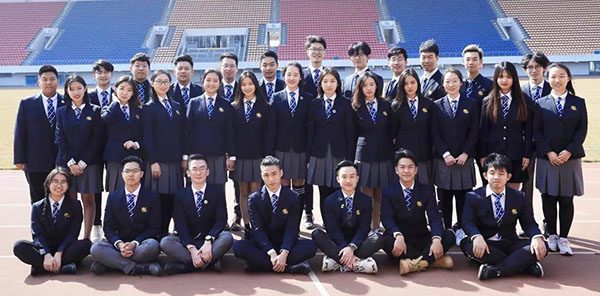 Pegasus's Class of 2019
Twenty percent of the class of 2020 were admitted to the top 30 universities in the United States ; 72 percent were admitted to the top 50 universities in the United States ;93 percent were admitted to the top 65 universities in the United States; and 100 percent were admitted to the top 90 universities in the United States.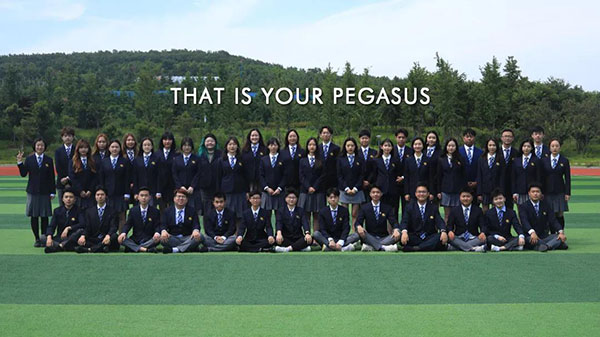 Pegasus's Class of 2020
International High School Authoritative Rankings Pegaus is ranked # 1

On December 3, 2019, China International School Competitiveness R
ankings 2019 was officially released by Kinglead Group. Based on the publicly available data, this ranking list is based on quantitative modeling, comprehensive weighted scoring and rating from the three core dimensions of international certification competitiveness, teacher competitiveness and admission competitiveness.
In this year's competition of China's international schools' competitiveness, PCS stands out among many international schools in China, ranked 28th in getting the US Undergraduate degrees and 26th in getting the UK Undergraduate degrees and ranked top 30 nationwide in terms of getting the US Undergraduate degrees. Among all the international schools in Shandong Province, only Pegasus is on the list!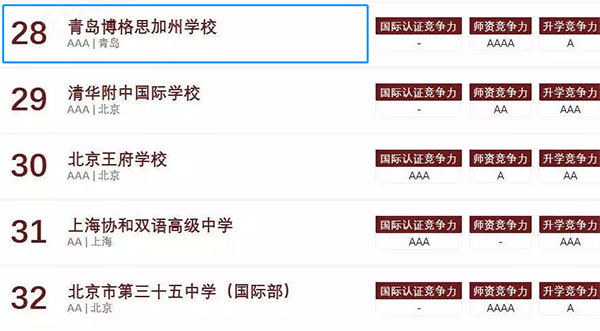 All the data are based on the online public information from a total of 1257 international school official websites, 227 international school official WeChat Platforms, 4 official websites of the mainstream examination committee authorized agency and 7 official websites of mainstream international education certification agency.
Tom Torlakson, former California Superintendent of Public Instruction, works as the Chief Principal
In August 2020, Mr. Tom Torlakson, former California Superintendent of Public Instruction, joined in the Pegasus Group and became the Chief Principal, responsible for Pegasus overseas business development, contacting universities about cooperation and admissions. Tom Torlakson graduated from the University of California, Berkeley with the Bachelor's degree of History and Master's degree of Education. He once worked as the California Superintendent of Public Instruction and the Regent of the University of California. During his tenure, he was in charge of California 1-12 public education, overseeing 300000 teachers and 7 million students in a total of 1050 public school districts, familiar with the US, UK, Canadian University system. Mr. Tom Torlakson not only has strong administrative experience but also has a wide range of personal resources. We have reason to believe that with Mr. Tom Torlakson joining in, Pegasus and her students will have a better development.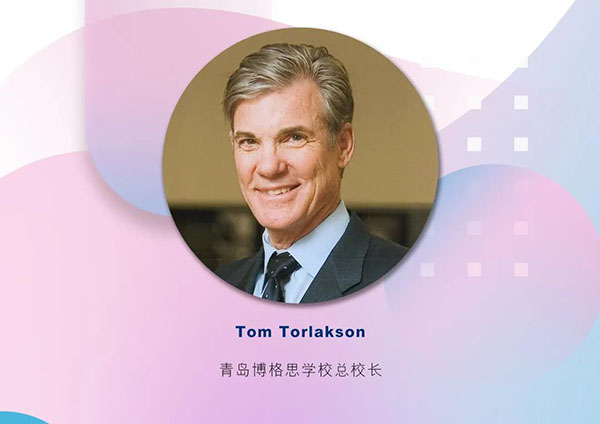 Multi-dimensional collaboration, Allied with Pacific Academy
Pegasus has introduced and implemented a number of high-quality resources and measures that can effectively improve the comprehensive strength of Pegasus students, especially in improving the comprehensive competitiveness of students applying to international famous universities. Pegasus has formally been allied with Pacific Academy, a well-known high school in the United States, which is the quality high school certified by WASC known as the " Oscar of the Educational Circle". This cooperation will include inter-school teacher cooperation, inter-school student exchanges, inter-school guidance, having exchange students in summer, online class resources sharing, school information sharing and other areas of close cooperation. This will greatly improve the influence of Pegasus in the world's international education brand but also more able to be favored and recognized by the top international university Admissions Officers, which can significantly improve the success rate of students who apply to the world's famous universities!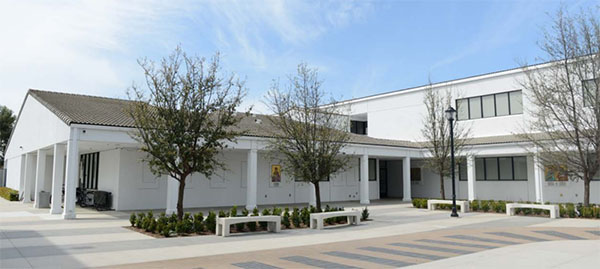 Deep collaboration with UC Riverside to provide exclusive ARPU and FIRE Research Projects
UC Riverside is a world-class comprehensive research university, a famous public university in the United States, a national research university and also one of the world's most influential public university systems —— one of the ten schools in the UC system and the fastest-growing university in the system.
At present, UC, Riverside has reached a consensus with Pegasus: 125 UCR full-time faculty (including 90 fellows of professional associations) from 9 multidisciplinary research centers design more than 600 research topics and offer direct guidance to Pegasus students in professional academic research to obtain world-class research results directly and finally get the project completion report, completion certificate and UCR professor's letter of recommendation. APRU is a university alliance of top research universities in the Pacific Rim. The alliance was founded in 1997 by the presidents of four universities, including the California Institute of Technology. It is the official advisory body of the Asia-Pacific Economic Cooperation. The Alliance focuses its strategic framework on building higher education and research in the Asia-Pacific region, cultivating global leaders and cooperating to solve the difficulties and challenges in the Asia-Pacific region. As of July 2020, the alliance has 55 members of world-class universities, of which 12 are authorized to offer "cross-cultural communication" courses, including Chinese University of Hong Kong, Tsinghua University, University of California, Riverside, etc.
At present, the "cross-cultural communication" course has been offered as a compulsory course at many international universities (including Universities of Project 211/985 in China). In August 2020, University of California, Riverside, authorized PCS to offer this course, helping Pegasus students participate in global public welfare, improve their international vision and their own leadership. Pegasus will become the world's first high school to offer the "cross-cultural communication" course. There is no doubt that these are the characteristics valued by future admissions officers, which will help students improve the success rate of admissions to IVY League.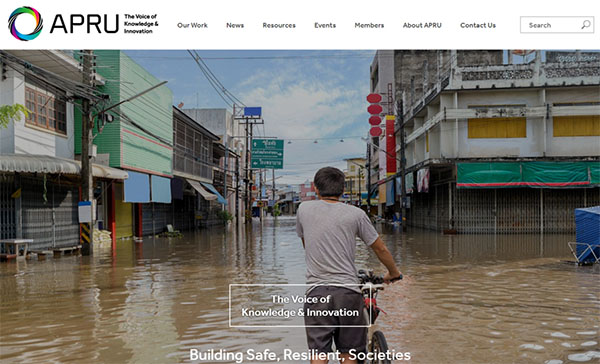 Professional and Personalized Campus Policy
English Only Policy:
Students at Pegasus are expected to speak only English from 8:00AM to 9:00PM every day, whether in class or after class. Immersive English learning environment allows students to improve their English quickly.
ASB

: students elect their own members, organize large-scale school activities and run school supermarkets, developing students' leadership and teamwork skills.
。
Clubs
: Film production, drama, robots, dances, UMV, DIY and other featured clubs, deeply excavating personal interests.
Social welfare activities
: Every year, Pegasus organizes students to participate in volunteer activities, care for and help the elderly and children in Special Child Development Centers, doing their bit for social welfare.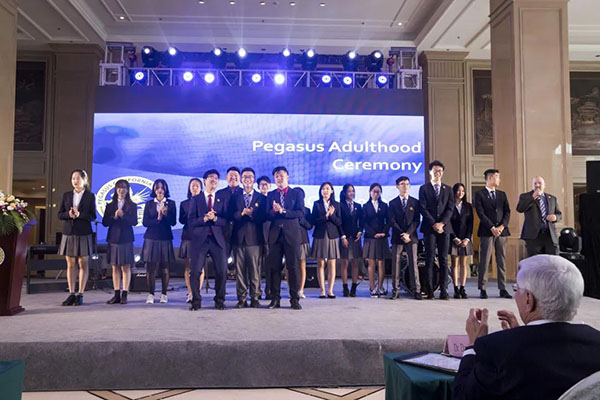 Agenda for Pegasus School Open House on November 15th
NO.1 08:30-09:00
Sign Up
NO.2 09:00-09:05
Address from host
NO.3 09:05-10:00
Curriculum, teachers and school philosophy introduction by Headmaster
NO.4 10:00-10:20
Current student speech
NO.5 10:20-11:00
Q&A
Entry test
NO.6 11:00-11:30
Campus tour
Entry test
NO.7 11:30-12:20
Lunch
NO.8 12:20-14:00
Q&A
Entry test
Would like to know more about the environment and educational facilities of Pegasus?
Want to know the students' daily happy growth in and after class?
On the Open House Day of November 15, we will answer your questions carefully at Pegasus
~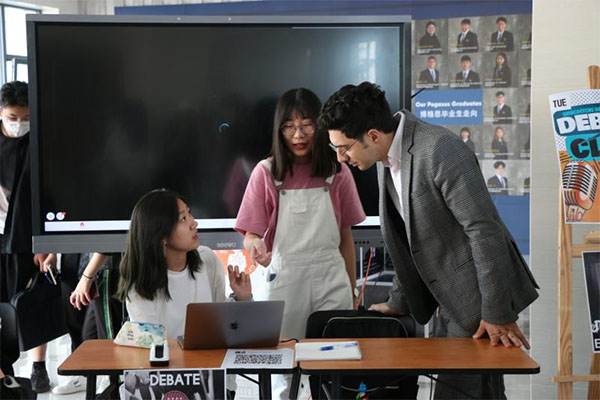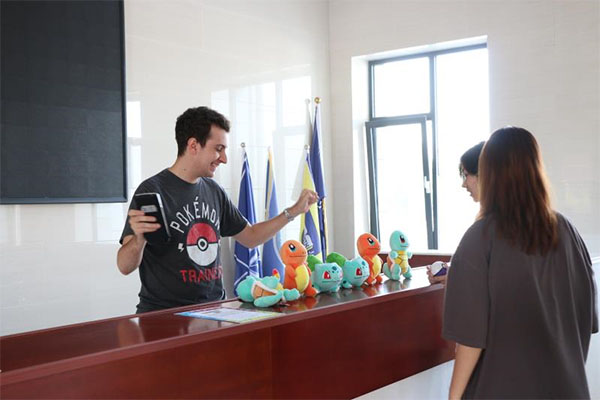 Want to further feel the learning atmosphere and community activities at Pegasus?
Want to know how students break through themselves and create unlimited possibilities with the help of the school?
On the Open House Day of November 15, we will show you our answers at Pegasus.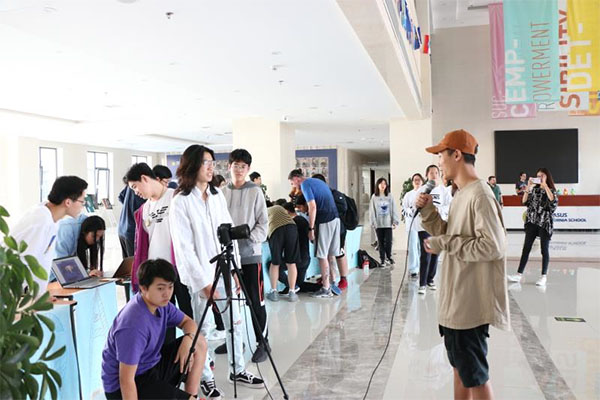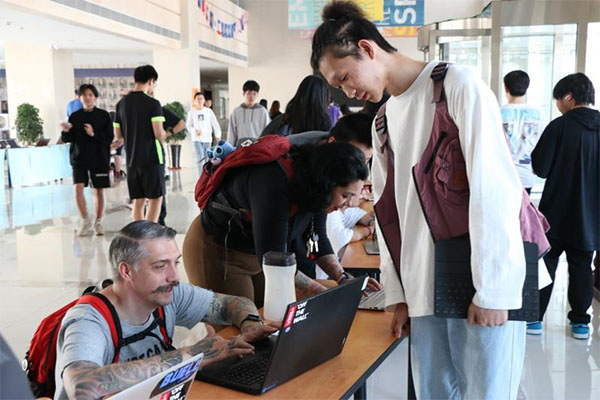 Ginkgo leaves starts to turn yellow and the weather turns cooler.
In autumn people come up with a lot of unconstrained ideas.
We can do it together!
What you and Pegasus only need is to meet on the day of Open House!
On November 15th, see you at Pegasus!