Pegasus Discovery Science Camp Adventure
        Release Time:2016-07-17 16:13
Pegasus'1st Annual Discovery Science Camp came to an end on July 16. This three-day camp was filled with tons of joy, laughter, as well as impressive innovation, collaboration, and challenging projects. It involved many engaging and informative hands-on activities. At the same time, it was a fun and exciting exploration of a wide range of STEM disciplines. Students worked closely with enthusiastic, knowledgeable, and experienced instructors. They were able to spend the three days building relationships with Pegasus staff, and getting acquainted with the laboratories and resources. Here are some of the activities students participated in:
Visit to the Qingdao (Tsingtao) Beer Museum
In the museum, students learned the history of beer, the ingredients and chemistry of brewing beer and the business of a global leader in the industry that is now famous around the world.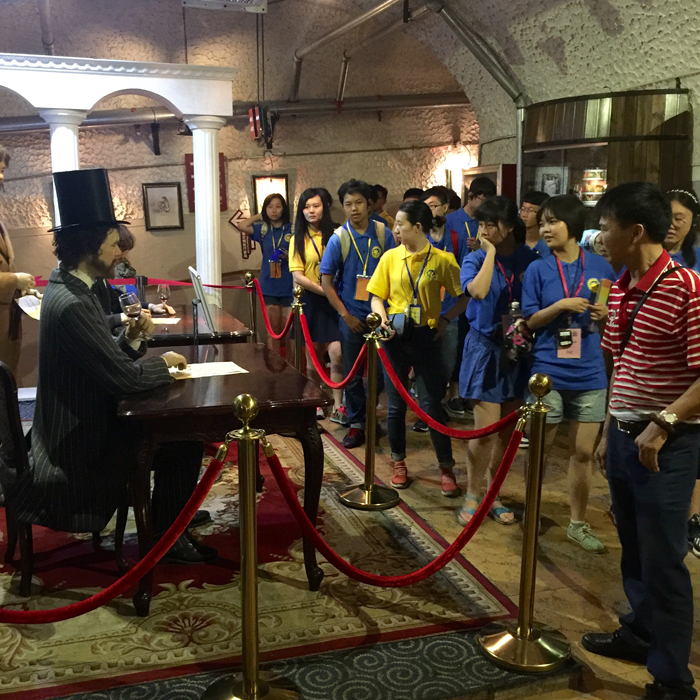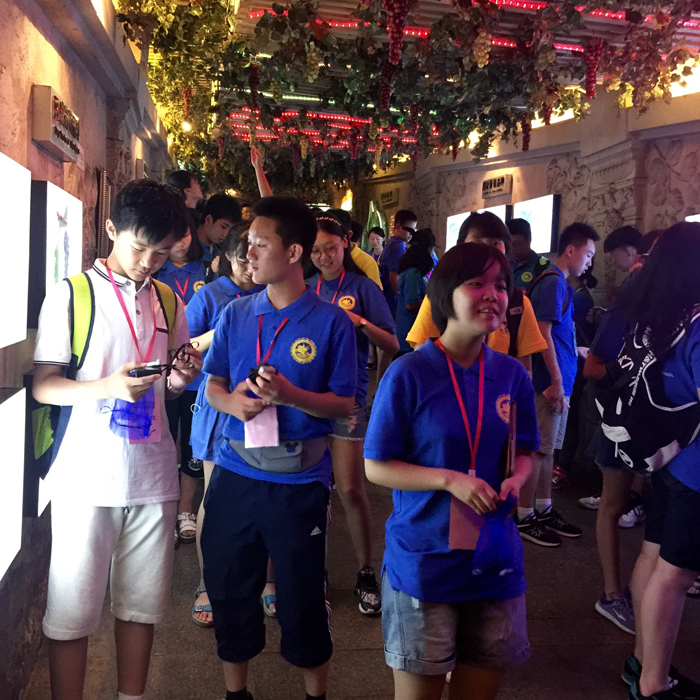 Soap Making Workshop
Students had hands-on experience to make their own soap. Students learned the chemistry behind how soap is made and how it works to clean through this engaging laboratory exercise.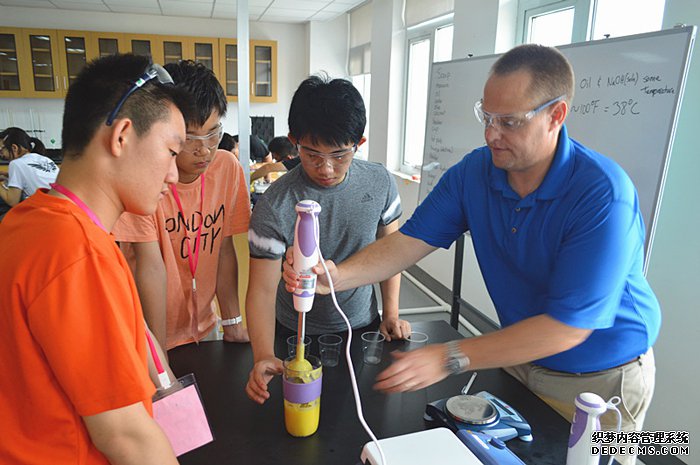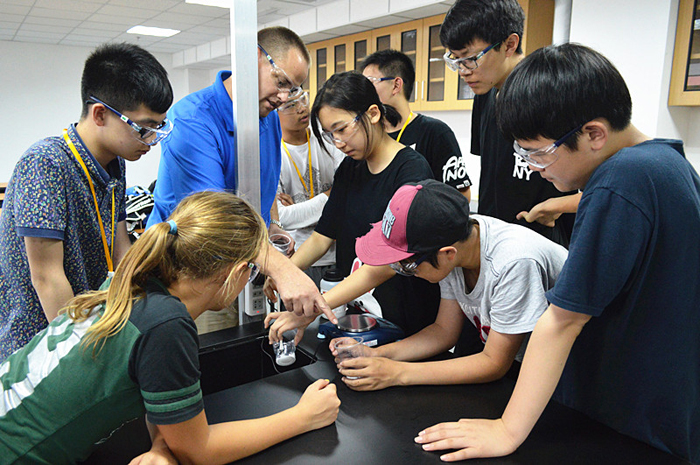 Egg Drop
Just like space agencies need to protect scientific probes and sensors from the forces of launch and landing, Pegasus students were challenged to protect their fragile cargo (two eggs) from the force of gravity from a five story drop from the top of the school. This classic engineering activity allows students to explore and view first-hand the force of gravity, air resistance, center of gravity, limited resources and construction. Each group packaged their eggs different ways. Of the 18 eggs, three survived the impact with the concrete below.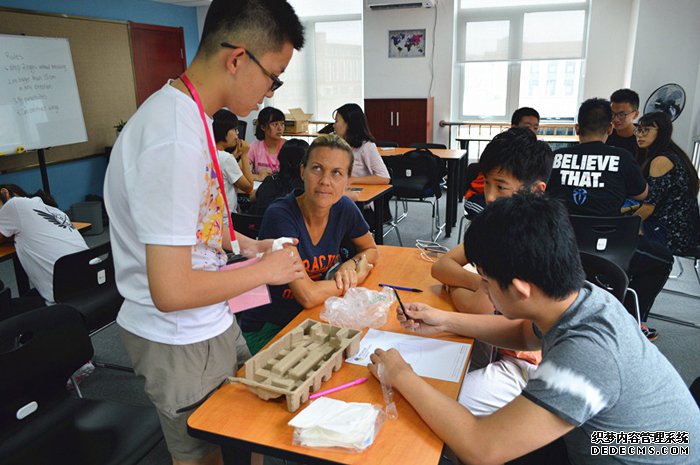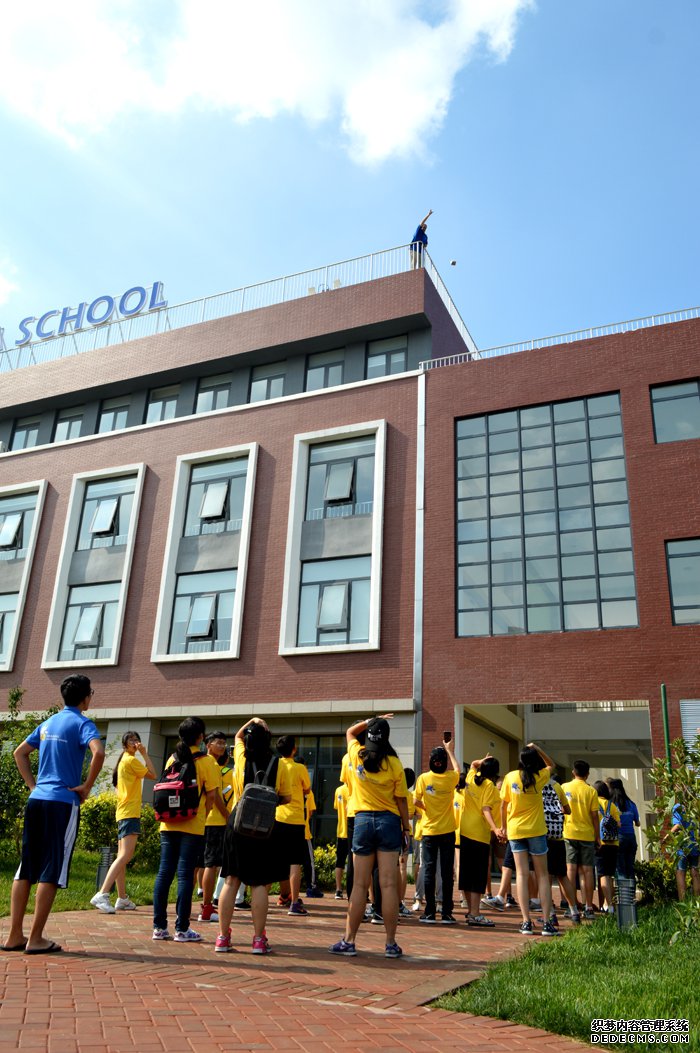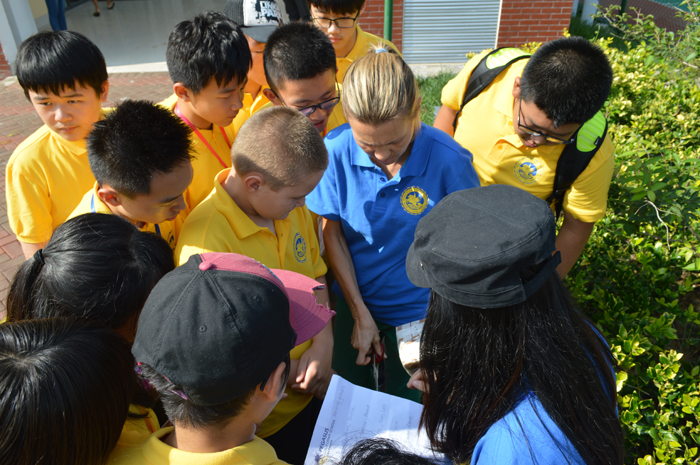 Visit to Qingdao High Tech Zone Robot Exhibition and 3D Printing Company
Students also had the chance to learn about the rapidly developing technologies of robotics and 3D printing. In the exhibition hall, students made robots dance, fight with each other, play soccer, or swim via remote control.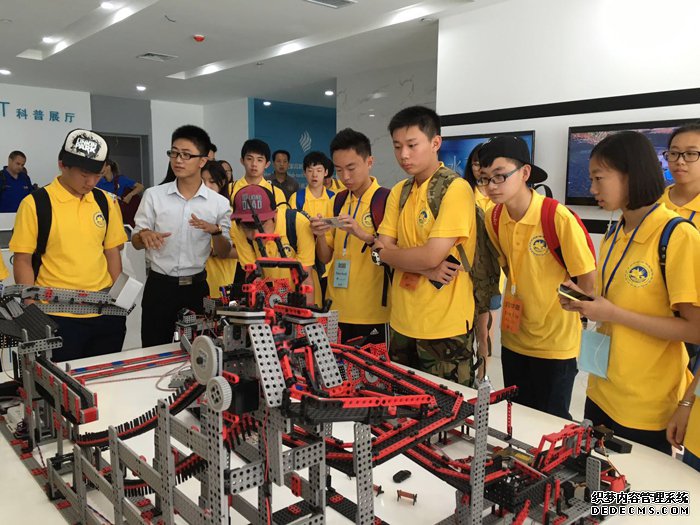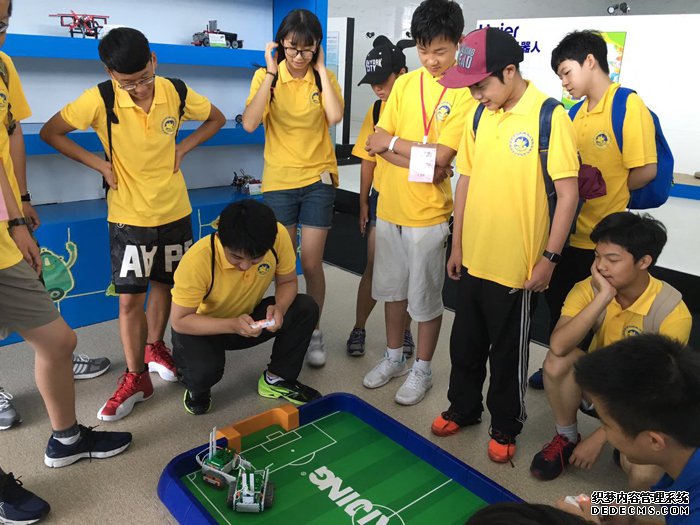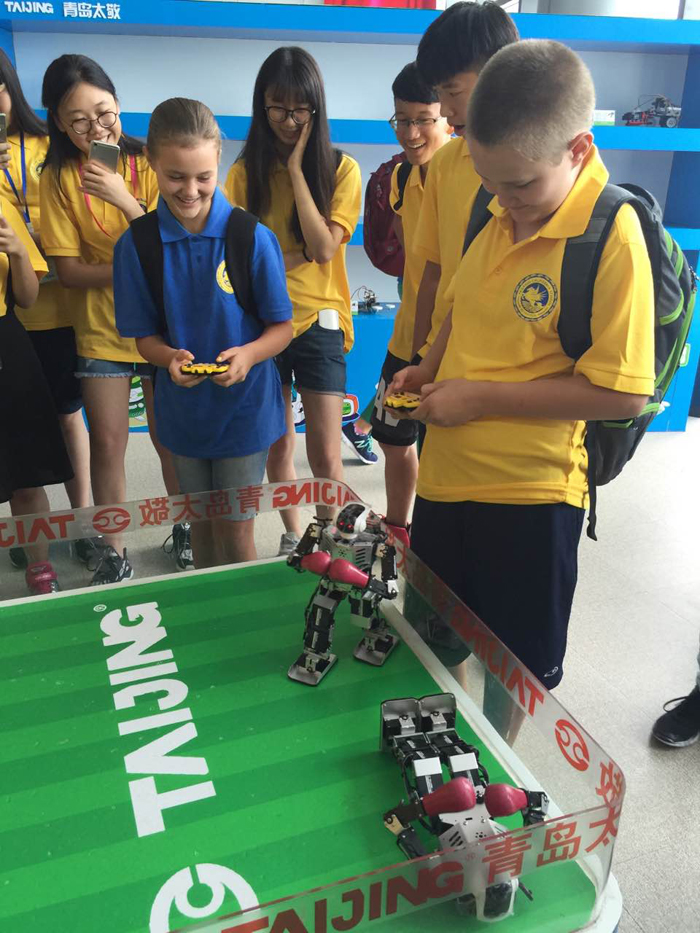 At the 3D printing company, students made their own art work, like glasses, butterfly, Eiffel Tower, and bicycles using the technology.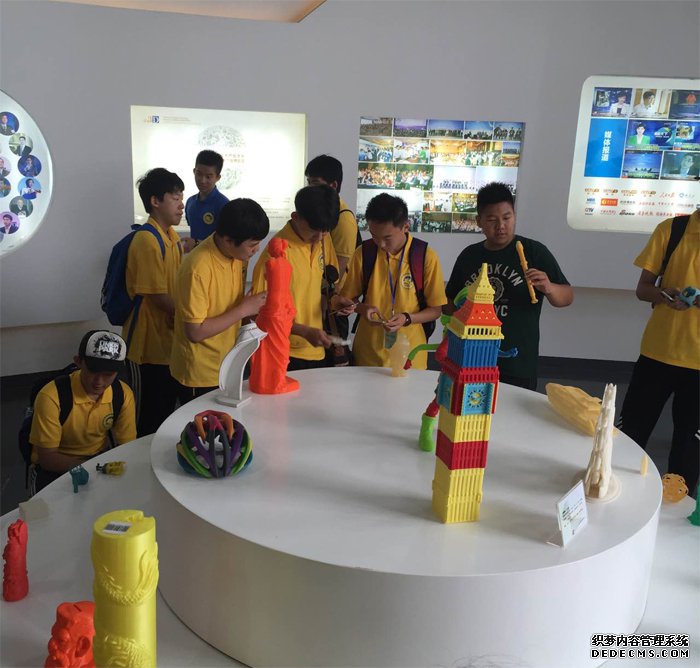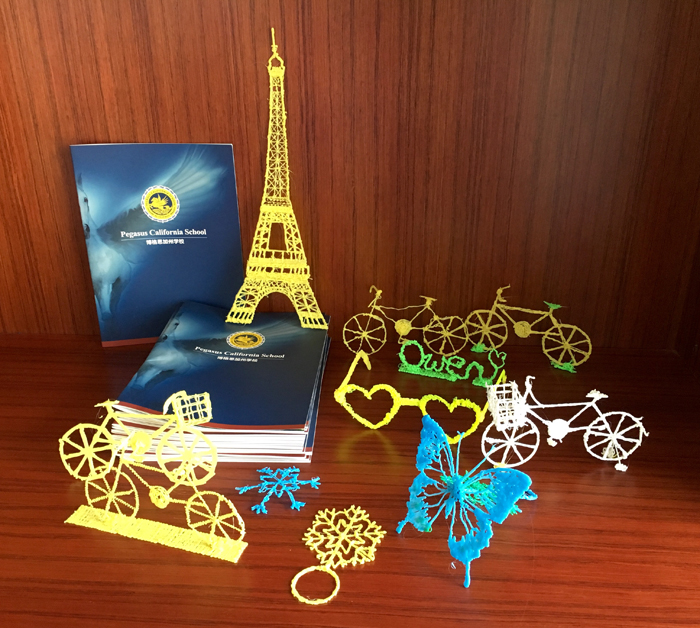 Group Competition
During the camp, students also participated in group competition and team building. The total score was calculated for the different projects and activities, that included a spelling bee, dance performances, basketball shooting, and a final presentation on a topic of interest.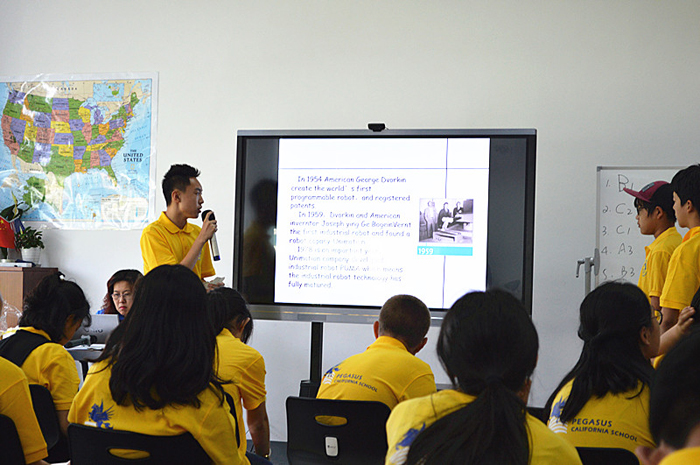 "This is the most fun educational science camp I've ever been to! The teachers are nice and the experiments are cool! I hope I can do this again next year."
——From one Camp Participant
This is just a beginning. Pegasus will provide more fun and unique opportunities in the future. Come and Join us!
Pegasus July 23rd Open House
- To Learn More about Pegasus California School
- To Attend the American High School Qualification Tests
- To Compete for 150,000RMB Scholarship
Please Call 0532-68013616 or 0532-68013933 to reserve a seat!