To Teachers: In Gratitude and Blessings, we have you at our back
        Release Time:2021-10-27 15:43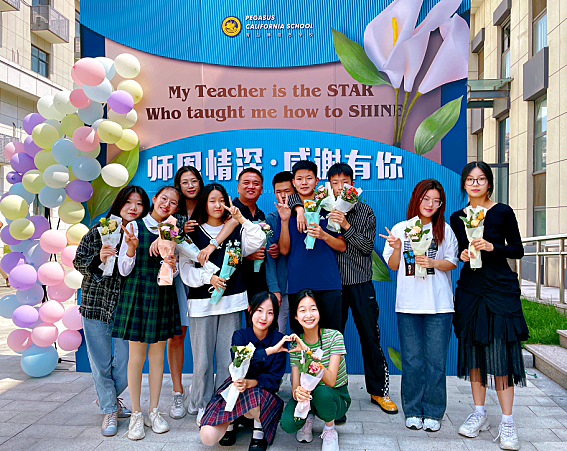 It is said that the teacher's kindness is like a mountain, because mountains stand mighty so that they are admired;
It is said that teacher's kindness is like the sea, because the sea is vast and immeasurable.
The teacher's influence on us is far-reaching. A word of encouragement and care from a teacher will change our life trajectory.
On September 10th, Qingdao Pegasus School organized a "Teacher's kindness, thanks for having you" Teacher's Day celebration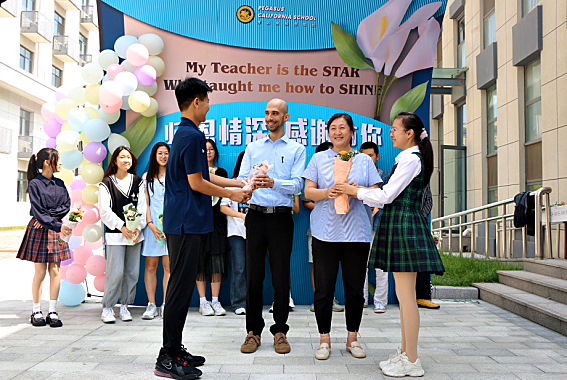 The students presented bouquets to the teachers to express their deep respect!
"Thanks for your support, my lovely teachers" and "Happy teacher's day" one after another on the scene.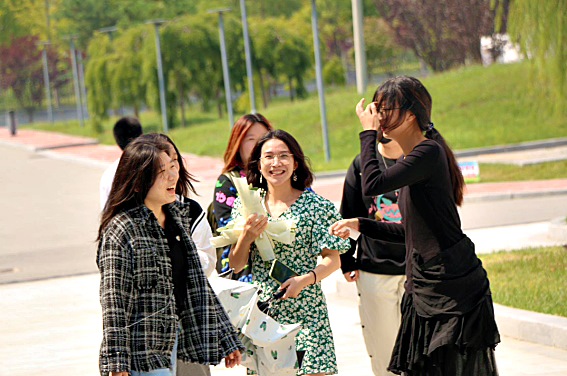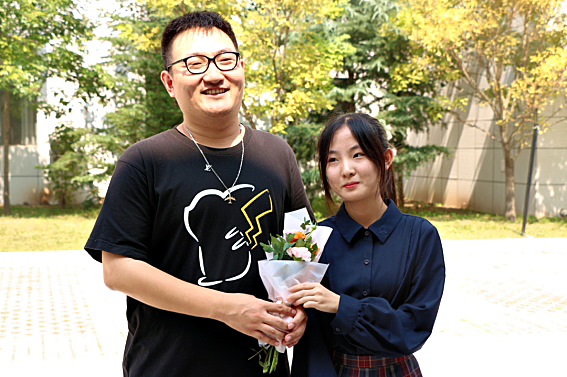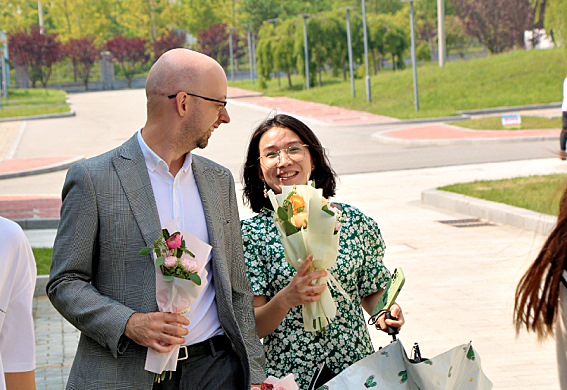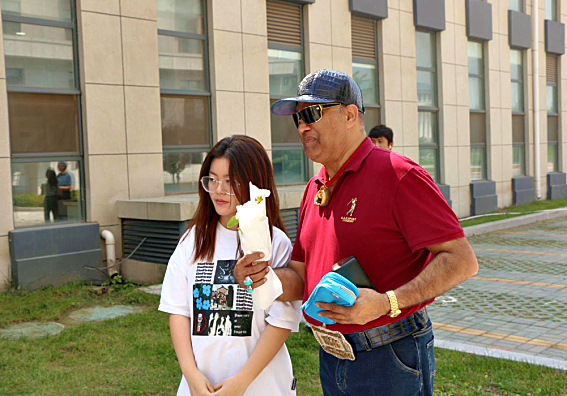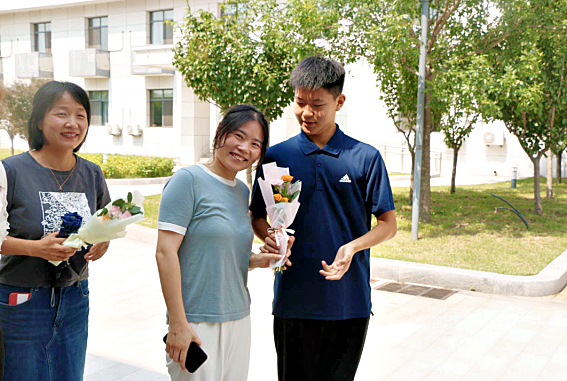 And that's it !?
Although schoolwork is very stressful, the students made the festival celebration in the form of "flash" with singing and music.
While the teachers and students were having lunch, Owen, Derrick and students named Holly, Ruby, stood up in the crowd and sang the song "Scent of Rice."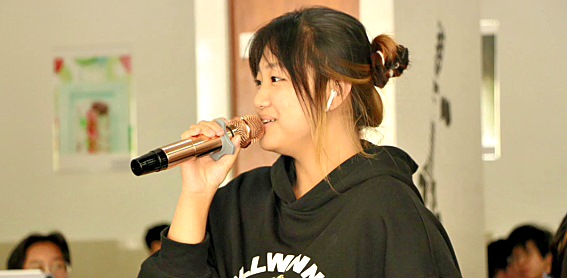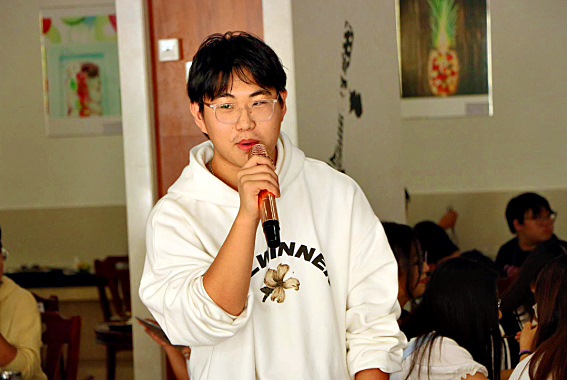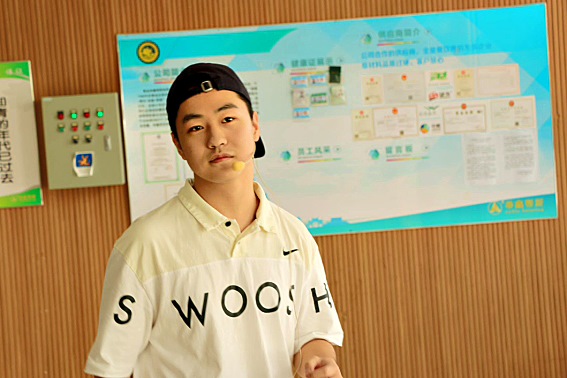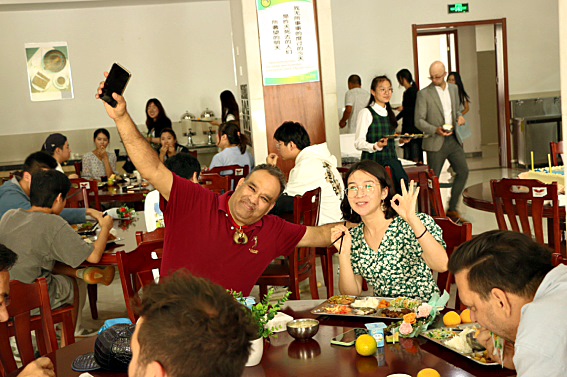 After the song was finished, the melodious violin sounded slowly, and the 11th grade student Roxy offered blessings to the teacher in her unique way.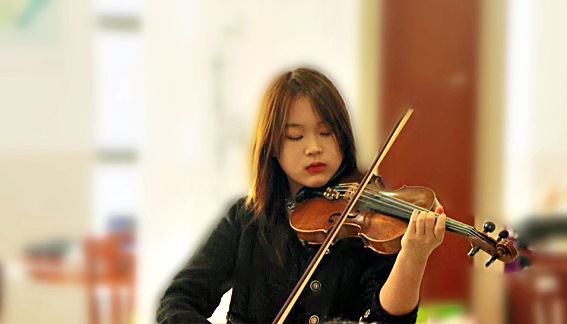 In the end, Vivian and Joseph sent blessings on behalf of the students: Teachers' kindness is deep like the sea, loyalty dedicated only for students and with frost-dyed temples, you giving a look into the future. Wish you a wonderful Teacher's Day!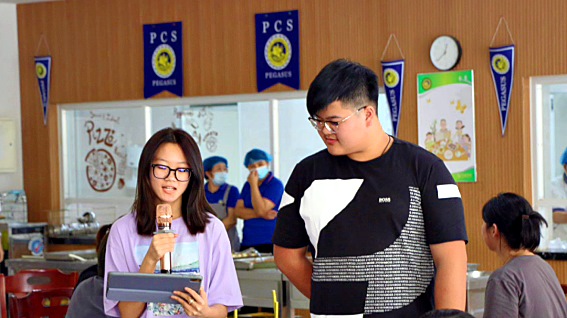 Thank you for the cake specially customized by the Fifth Family Committee!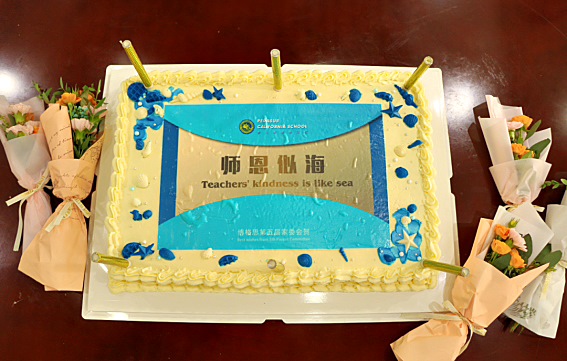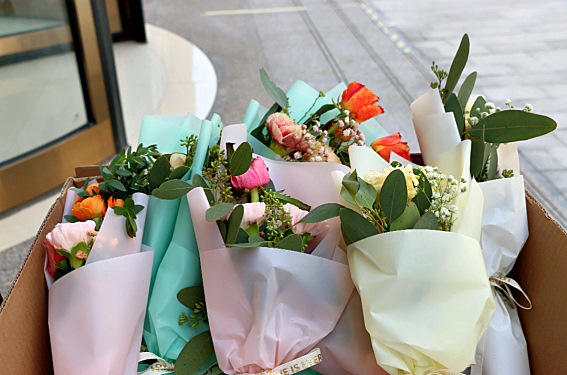 The world is catching up to you, While you're running away to chase your dream, It's time for us to make a move.
There used to be no intersection, but the encounter will link us over the years thereafter,
Heartfelt smile, confidence without concealment, wherever the stage is for you, this is what Pegasus wants to see: The world loves who cherish themselves