Pegasus Global Parent Association Forum:Caring for PCS Students From the Whole World
        Release Time:2021-12-18 10:07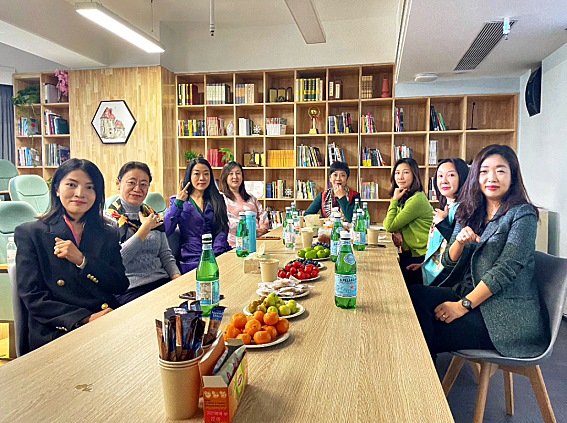 Since established at the end of August, the PCS Global Parent Alliance (Home - School Alliance) has been working and running for more than 3 months. The establishment of the "Home - School Alliance" aims to build a bridge for the parents of graduates to communicate with schools and students to better understand the trends of students as well as the future plan through the school's overseas office, and help overseas alumni to adapt to the local life faster, better and more conveniently.
For such a home-school organization that combines the efforts of parents and the school, it bears the hopes and expectations of many people. So there must be many parents that want to know the progress of the current work of the "Home-School Alliance" as well as the feedback and aspirations of the member parents. Therefore, recently we conducted an exclusive interview to the "Mother" members of the "Home - School Alliance" - the "PCS Home - School Alliance Forum". Let's enjoy what these mothers shared.
Limited space but full dry good!
More will be shared continuously
Stay tuned!
Tips of Cultivating Great Children?
Why "Mothers" Chose PCS?
Thanks to the "Holistic Education" under the PCS Culture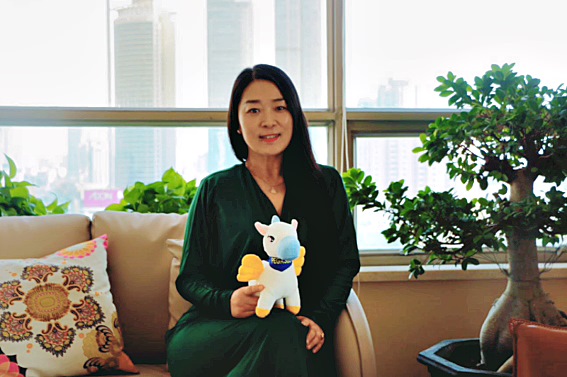 Jason妈妈
Jason's mother said: When the child was in junior high school, we decided to let the child take the route of international education. We chose a relatively old international high school in Qingdao. At first, I thought it was good, but after the children went there, we found that there was a problem in the communication between home and school. Inability to achieve effective communication between home and school, resulting in parents not being able to keep abreast of all aspects of information about their children in school.
Another point is that the teachers of the school were not good. It turned out that we didn't know how to choose schools from the perspective of teachers. We always looked at the ratio of foreign teachers and Chinese students in a school. Does a foreign teachers must be a good teacher? Does a good English speaker must be a good teachert? This caused us to think a lot. Furthermore, when we choose international education, the more important thing is to hope that the child will receive a holistic education rather than a being a machine for examinations. We hope that he will develop in a balanced manner in all aspects and experience the charm of youthful life. However, children in this school didn't have such opportunities and stages, so after a year, we felt we couldn't go on like this.
When my child come to PCS, it feels like that we meet a big luck, because PCS teachers are really good teachers with teacher certification. Moreover, the communication between home and school is also very timely. Each child has an exclusive group, from the principal, to the teachers of each subject, to the head teacher, to the housekeeping teacher, all in this group, and the status of my child will be updated to us at anytime immediately. I think this is a very "VIP" service, which completely exceeds the service quality that an education system can provide.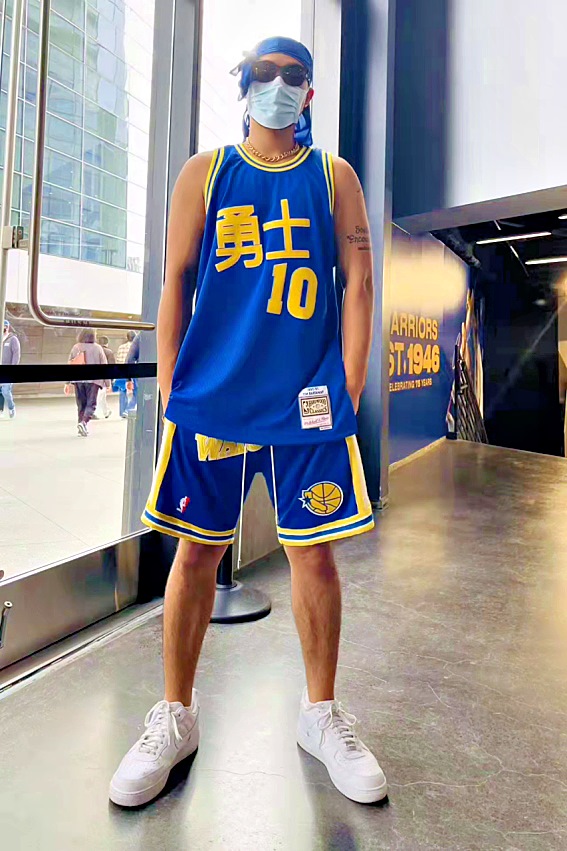 In addition, PCS children can be fully "respected" in school. The school allows children to truly "be themselves", and the child's various strengths are brought into play. For example, when my child was in junior high school, he had an advantage in basketball. When he came to PCS, he set up his basketball team, and led the basketball team in the international education system basketball game, from "obscurity" all the way to the championship. He also gathered a group of classmates who especially like original music in school, formed his own label, and became an independent musician of "NetEase Cloud Music". I feel that such a life is youth, so I am very grateful for the cultural atmosphere created by PCS, so that these children can really use their advantages, hobbies, and talents on this platform to become a very well-round person.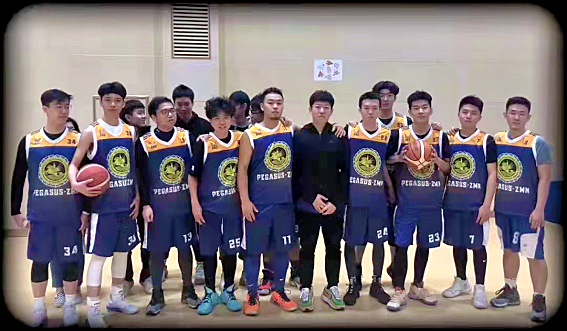 PCS is Our "BEST Choice"
Lucy's mother said: Lucy had a strong goal when she was young. I remember when she was 6 years old, she said that she had a dream. When she entered junior high school, she felt in love with chemistry. At that time, she told me that she would take the path of chemistry in the future, and she would like to devote herself to this field. But as a parent, I thought it would be easier for girls to study liberal arts, but she was still quite persistent. In fact, sometimes there were indeed some conflicts between us.
But by chance, we learned about PCS. When she decided that she was going to the United States for undergraduate studies, we thought PCS was the best choice. When we first came to the trial class, we were still a little worried about whether Lucy could catch up the new study schedule and fit the new education system because she was transferred from the British education system to here. But for now it turns out that our choice is very correct. Because during the time in PCS, the teachers here has been giving the children the greatest respect and space for growth.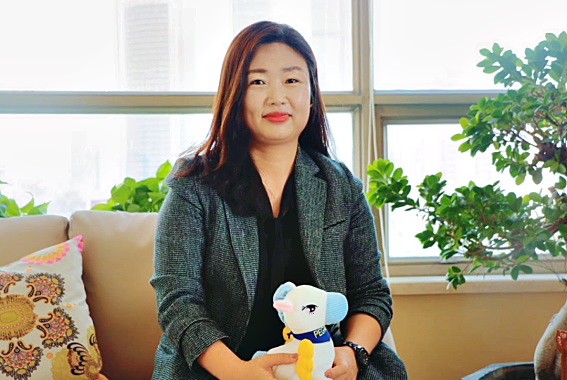 Lucy妈妈
There was one thing impressing me deeply during Lucy's school selection process. I think Lucy's puberty came very late and I was not able to notice it. At that time, many parents asked me about puberty issues, and I felt that the child did not seem to have any rebellious period. But in the process of choosing a school, our first round of conflict began. As a parent, I hoped that the child could choose a better school, but from the child's point of view, she had some ideas of her own. At this time, the PCS teacher Told Lucy that "don't worry about other people, just choose the school and major that you think are suitable".
In this process, I think many families may also encounter similar situations, but the teachers of the school have really given a lot of pertinent opinions. The school has not restricted children due to some other factors, but has been guiding and helping children to find the right choice. One of the more tangled issues at the time was whether to choose a school with a better ranking or a school with a lower ranking but a strong professional quality. And Lucy also had her own concerns. She wanted to apply to a good school, but was also anxious about the admission.
I didn't realize at the time that the child was actually in a very sensitive period, so I was not able to help the child to solve it very well at that time. Then I went to the school's teachers to communicate. Regarding Lucy's current situation, in fact, the teachers would take the initiative to find her and help her in time. In the end, Lucy got a very good admission. Now that the child is in the university, she is in the process of adapting to live overseas. She said that choosing PCS was really a very correct choice. If there were no PCS, she might lose her dream and left a lot of regrets. I believe that even in the long future, Lucy will not forget the teachers of the school, thank them very much!
Lucy has a younger brother who is 8 years apart, and they have a very good relationship. The younger brother likes to participate in some things that his sister does. Every time I visited the school when Lucy studied here, her younger brother would say, "Is this my sister's school? Can I come here in the future?" He is currently studying in elementary school at the Korean Children's School, so in the next junior high school, we will guide him to find the direction he loves. In addition, Lucy will graduate and then go on to study for a master's degree and a doctorate. Lucy will also talk with her brother about his future direction, and we also have such a plan, that if my son goes to an international high school in the future, PCS is our "best choice"!
PCS Makes Us "Proud"
Leo's mother said: Leo entered PCS in grade 9 and is now in grade 11. In less than three years, I have seen that my children have made great progress in terms of academics, activities and personal hobbies. Seeing the efforts of the children themselves, I feel that I am very proud as a mother. During these three years, I have continued to grow with my children. During this process, I will conduct regular home-school communication with the school. At the same time, as a mother, my children also hope that I have some interaction with other parents and classmates of the school. Therefore, when the school or the family committee organizes the activities, I always participate in it. Therefore, I am able to communicate and communicate with the parents of children of different grades, and learn what their children have experienced in the process of growing up, whether it is good or bad, so I can plan in advance for my child and I think I have gained a lot in this process.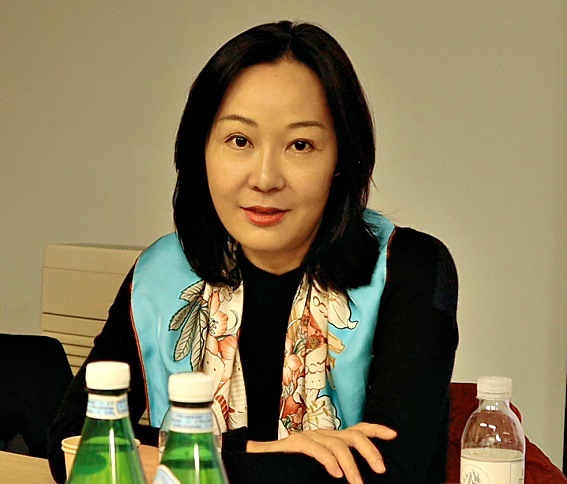 Leo妈妈
For example, when the child is in grade 9, I know how the child's GPA should increase gradually in the next four years; I know the standardized grades for each year in the next four years, and how he should plan and take an examination. Besides, I know how to choose AP courses when he enters the grade 10 and how to prepare for the test. When it comes to grade 11, I also know how to assist him to choose mandatory activities with high quality, which can help him for his college application in future. Based on this, I would like to thank the school and the family committee for their great help.
It is said that "If parents keep studying hard, children can improve every day." As a parent, I would like to thank the school, the family committee and my child. This year the school established the "Home-School Alliance". As soon as I heard the news, I actively joined in. I hope that in the process of children's growth in the future, the "Home-School Alliance" can help more children including mine, and help more families studying abroad, so that everyone will not be confused or anxious in the way of learning and further education. So, I am proud that my child and me are a part of PCS and even after the next three, five, or even ten years and I am also proud of myself as a member of the Home-School Alliance!