Sweating heavily and swinging agreeably! "Golf" First Experience of Pegasus students!
        Release Time:2021-03-16 14:49
Golf has always been a gentleman's sport that integrates being natural, being gentlemanlike, elegance and friendship. According to legend, Scotland is the birthplace of golf. At that time, shepherds often used sticks of driving sheep away to hit stones, competing who did further and accurately. This is the early golf.
On Saturday, Pegasus students led by the activity advisor came to Huiquan Dynasty Hotel, No. 9 Nanhai Road, Shinan District, trying out an interesting "indoor golf" experiencing class. Unlike traditional outdoor golf, indoor golf uses a virtual simulator "cool tech" to restore real outdoor scenes. The course on the display screen is simply like moving the golf course indoors, transporting you to the real course. For many beginners, there is no better choice than indoor golf.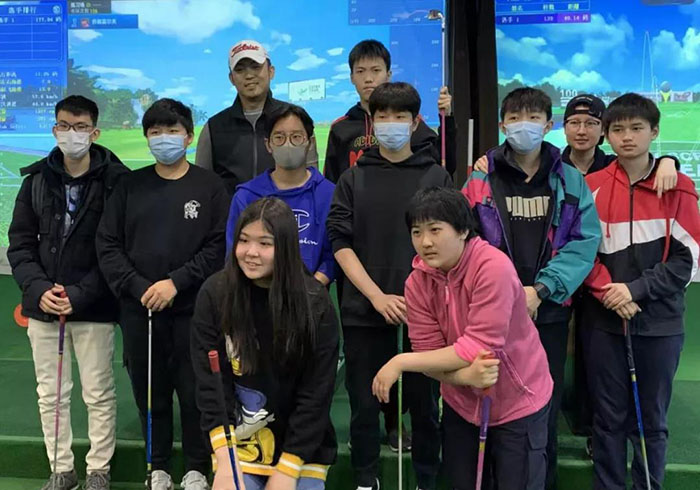 At 09:30 on March 13, 2021, Pegasus students arrived at the event venue early. Coach Zhang of the venue warmly received everyone. First of all, coach Zhang explained the basic knowledge of golf, from different types of golf, basic rules, points of swing, club type, how to play in a different distance, skills of pushing the club, vivid, specific and easy to understand.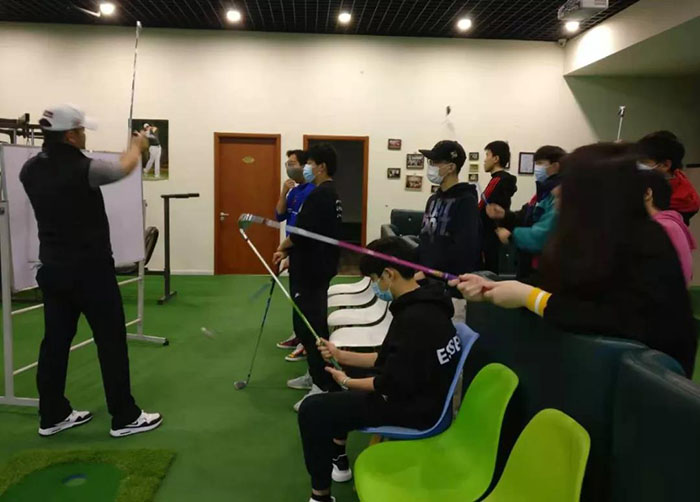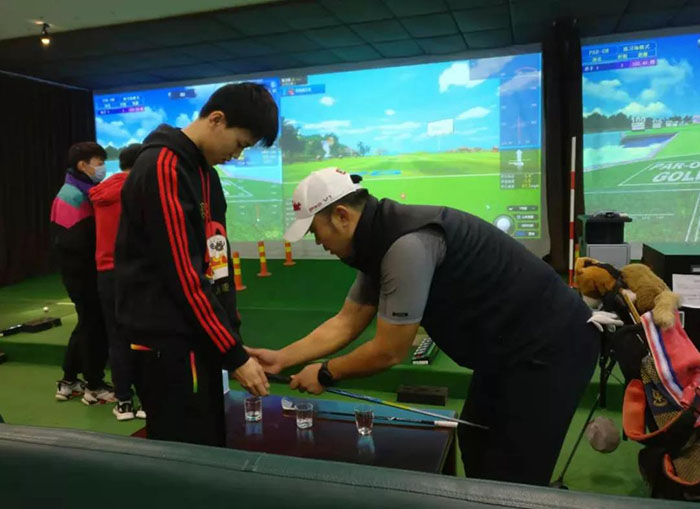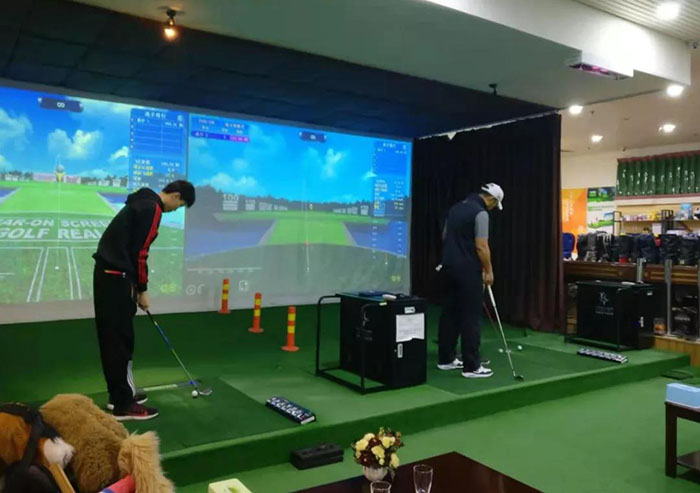 One of the rules of golf is the almost system of golf, golf handicap which means that the goal of golf is to pursue the fewest times of swing. The fewer, the better. So players of different levels can play together. What a philosophical system. This is like our life. The most important thing is not to compare with others, but to compete with ourselves and go beyond ourselves.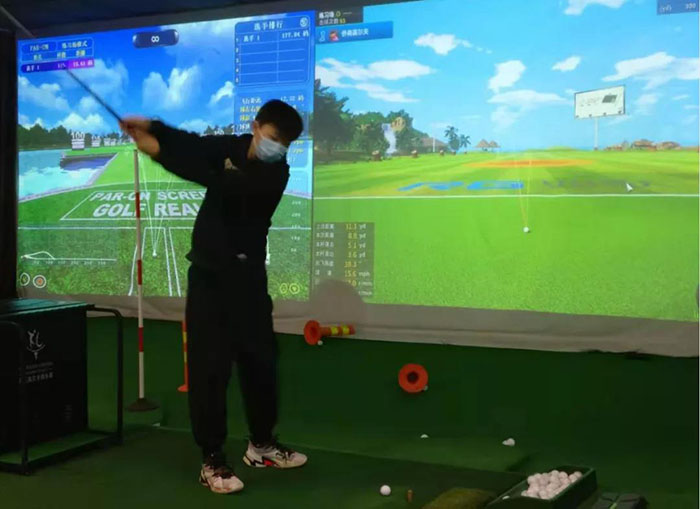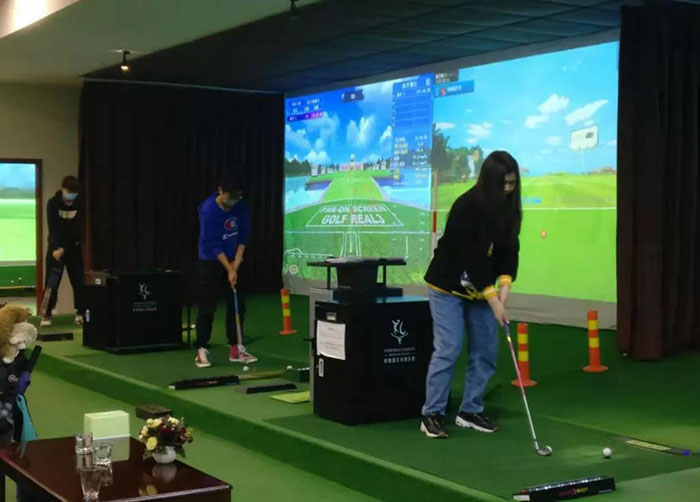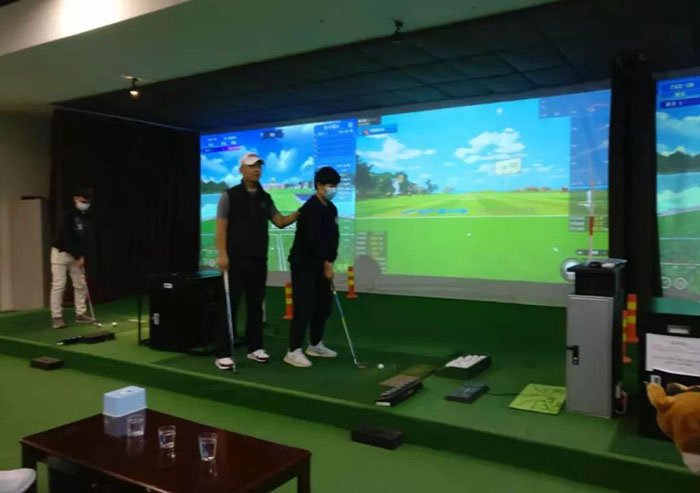 After some independent training, the experiencing class also entered the final "competition section".
According to the rules of the competition, we selected two girls as the captain of the two teams. 12 learners and the coaches are divided into two teams to compete. Each captain also selected their own team members. During each game, each team sent a member to rotate to swing. Each shot which is the closest to 50 yards scored a point. The team who scored most is the winner. A total of two penalty kicks were in three rounds of competitions.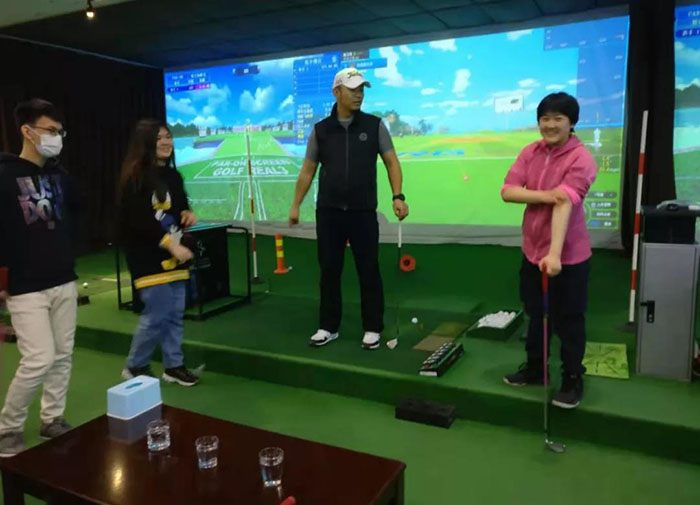 After a "happy" competition, the final "Batman Republic" team won the final victory. Although there is a victory or defeat, as long as you put your hear into the participation, you are all "winners ". The gains of students are far more than the competition itself.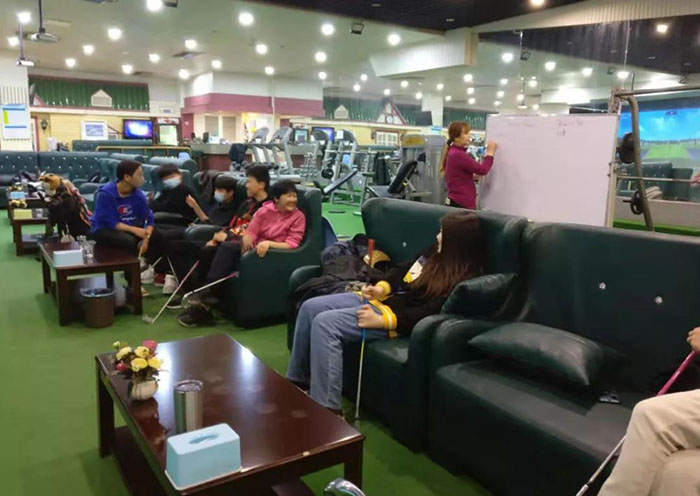 In the future, Pegasus will continue to provide students with more valuable and meaningful extracurricular activities to meet the broad interests of students.