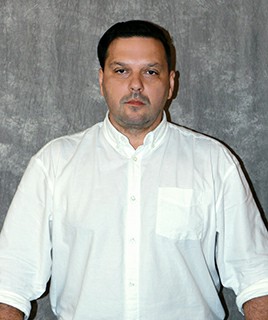 Ilya Profatilov
Pegasus Social Science Teacher

Email:ilyaprofatilov@pcschina.org

History and art of Indiana University


Ilya Profatilov is an educator, sinologist, ethnographer, artist, traditional wushu master and has a Chinese name called Ma Yongguang.
Mr. Profatilov graduated from Moscow University, majoring in Chinese and History. During his undergraduate study, he went to Taiwan Normal University and Peking University to study Chinese and history; took master's courses at Indiana University, majoring in History and Art.
Since 2010, he has worked in education primarily as a Social Studies/World History teacher and an IGCSE Programme's Art & Design Course teacher in Taishan, Guangdong province. Mr. Profatilov worked as an American History and Art teacher in Residence at Notre Dame High School, in West Haven, Connecticut, USA. Afterwards, he was an IB MYP History teacher at Chengdu Meishi International School in Sichuan. He is a passionate history teacher and loves teaching kids of all ages, but especially finds joy in teaching High School, helping to prepare and create international, independent learners, true global citizens of the world.