Qingdao International Copyright Fair 2019 opened in a grand fashion and Steven Ma, the only representative from the education circle, was invited to attend the meeting and intervie
        Release Time:2019-07-05 16:59
Bring together the world's top copyright resources, cross-border licensing to help new and old kinetic energy conversion."
Qingdao International Copyright Fair 2019 was held in a grand fashion and Steven Ma was invited to attend the meeting as the only representative from the educationcircle.
On July 5,Qingdao International Copyright Fair 2019 opened at Ji Mo International Expo Center,Qingdao.
This copyright fair takes "copyright new kinetic energy, creative new future" as the theme, pays attention to the effective transformation and utilization of copyright resources, helps the transformation of new and old kinetic energy, helps enterprises to transform and upgrade and builds an international high-end platform for copyright display and trading.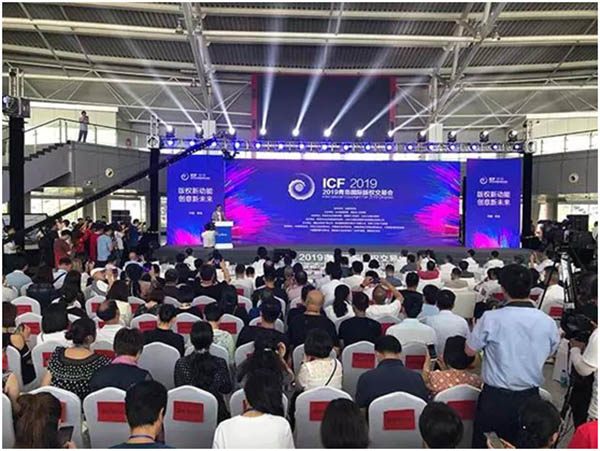 Guided by the State Copyright Administration, sponsored by the Shandong Copyright Administration, the Qingdao Municipal People's Government, the Qingdao Municipal Culture and Tourism Administration, Ji Mo District People's Government and Shandong Mass Newspaper Groupand with the strong support of numerous associations, copyright agencies and related enterprises, the Fair will be held for three days. During this period, not only Palace Museum Wen Chuang, Wandering Earth and other well-known IP products have made outstanding appearances.Domestic and foreign copyright industry experts and scholars, provincial and municipal copyright of provinces and cities and representatives of enterprises jointly focus on the summit forum, break the problem of traditional copyright industry, explore the sustainable innovation and development model of authorized industry in the northand promote the export of Chinese culture.
Since 2013, relying on the national copyright demonstration city and the national Qingdao international copyright trading center, Qingdao has held three consecutive regional international copyright exhibitions, set up a copyright exchange trading platform and created the only international copyright trading event hosted by the local organization in addition to "China International Copyright Expo"hosted by the State Copyright Administration.
Steven Ma,Chairman of Foreign Affairs Department of Education Ministry of California, Member of the Selection Committee ofUC Board of Directors, former Secretary-General of the Asia-Pacific Affairs Committee of California and founder of Qingdao Pegasus California School, was invited to attend the conference as the only representative of the education circle and the promoter of Sino-US education IP cooperation and accepted the interview by CCTV Media Group on issues such as Sino-US education IP cooperation and copyright protection.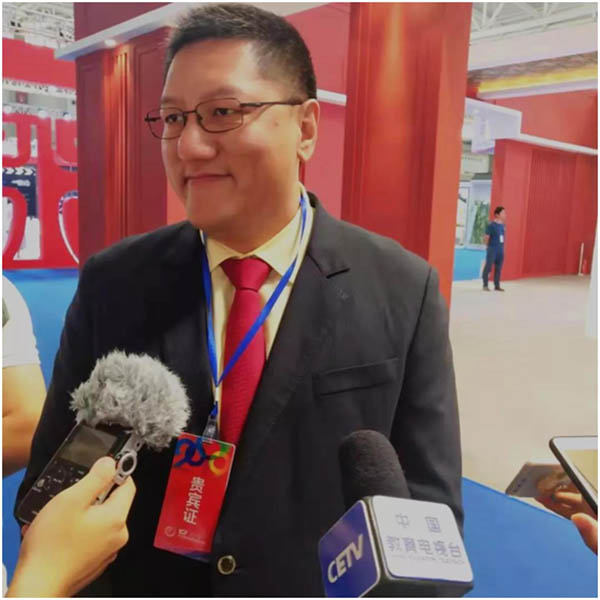 We will extract the content of the interview into the following six topics to share with you.
Host: What does it mean for us to attend this education conference?
Steven Ma: as the stage of transformation, attaching importance to IP is definitely a very important milestone. China's economy has changed from production economy to today's cultural economy sinceChina's Reform and Opening-up. Attaching importance to IP is surely important. l came from California.IP is also very important to California. California has two major themes.one is Silicon Valley, like Tesla, Apple, which have their own copyright and "value".Their" value "is reflected on the copyright they own; and another big IP is Hollywood, needless to say, Hollywood industry is a very big business throughout California.
I am very happy to be able to attend such a meeting today, but I came here on behalf of California Department of Education.In fact,California Department of Education attachesgreat importance to IP, whether in terms of teaching materials or in terms of the school. I came to China this timein fact to promote education in California which can be carried out better and better in Qingdao and get more attention from all walks of life. I first visited China 15 years ago, when I came to Shenzhen, I seemed to be able to buy something that wasn't so "original" anytime and anywhere, but now it's getting harder and harderand I can clearly feel that the enforcement of copyright protection from the central government to the local government has been greatly strengthened, which also shows that the protection of publication is a vital part for the economic development of the whole country, so we see that on one hand we start IP innovation. On the other hand, we strengthen the protection of copyright, The two things are inseparable, so this time we also see that the government has used a lot of resources and the commerce sector and the media also attachgreat importance to IP protection, so I can be responsible for saying that what I saw aboutIP protection in China is more and more important.
Journalist: what did you think about when choosing Qingdao for cooperation?
Steven Ma: In fact, in 2014, California government and Qingdao municipal government signed an agreement to bring California's quality education resources to Shandong province, so we set up Qingdao Pegasus California School in 2016, so Pegasus is the IP brand directly owned by California Ministry of Education exported to Shandong Province.
Journalist: What do you think the government can do about ip or copyright protection between China and the United States? What do you think we can do between places and businesses as the California Department of Education?
Steven Ma:
From my point of view as an education officer in California, the United States has always been a country that attaches great importance to IP and people can be severely punished such as cheating in a primary school or high school students and copying other people's homework. For another example, in the United States, the protection of IP in the United States has always been valued by ordinary people who have pirated and sold a Hollywood movie for $250,000 or a federal penalty of more than 10 years.
So I believe that this trade negotiation between China and the United States, one of which is that the United States hopes that China will also attach the same importance to the protection of IP and copyright as the U.S., but as I just said, this is a process, after all, our country is going to enter a well-off society in an all-round way from poverty 30 to 40 years ago to now. This is a process —— begin to attach importance to IP, begin to implement the strong protection of IP, which we can see, and I feel that it is developing in a good direction.
Journalist:How do you think the two countries cooperate in copyright trading, such as education?
Steven Ma: In terms of education cooperation, California Department of Education has made an innovation. California is the first state of 50 states to take the lead in communicating with the Chinese government. We know that California is the largest state in the United States after all. If California is considered as an economy entity.Its GDPis ranked fifth in the world. California is the richest and most influential state in the United States. As a result, in China, we had contact with China four years agoand now we have brought in and cooperated in a lot of educational IP. And this kind of cooperation can also be seen in other places, such as the American version of English teaching materials and Disney education companiesin Shanghai.In fact, these are allbringing in,exchanging and cooperationconcerning educationalIP.
Journalist:What kind ofpositive resultswill be expected in this regard?
Steven Ma:
Our Pegasus California school is now settled in Qingdao, which is 100% authorized by the California Ministry of Education. California's public teachers came to the international school in Qingdao. In fact, Qingdao is a demonstration siteas a bridgehead.We hope to be able to bring quality education to these places outside of Qingdao, which itself is the international exchange and cooperation of educational IP.
Journalist:Why did you choose China to do this in 2014?
Steven Ma:
In fact, I take chargeof five countries, including Ireland, Germany, China, India and Vietnam. I am Chinese myself and my hometown is our Qingdao Ji Mo (my father was born here), so I naturally prefer to come to China.Of course, I also go to other countries. Because of special feelings for my hometown,I had myfirst access to China, whereI landedthe project more quickly than other places. I personally feel that China needs high-end international education.