Good news! Pegasus students won BPA Silver Award (Business Professionals of America) 2021 National team Award!
        Release Time:2021-03-12 13:55
Star lights the way and time won't let down the people who work hard. After the hard work and training, Pegasus students obtained good achievements in the national famous competition!
Recently, BPA 2021 regional competition ended. The team of Sui Shuyi, Du Xinwei and GE Huipeng from Pegasus won BAPS (Subjective Test )
Silver Prize of Global Marketing Team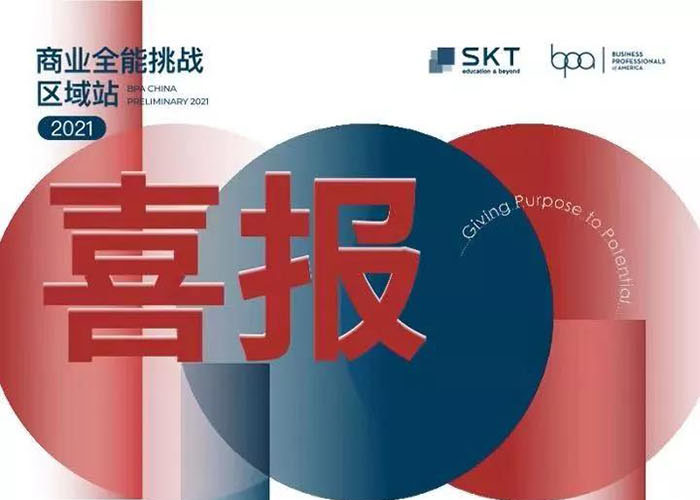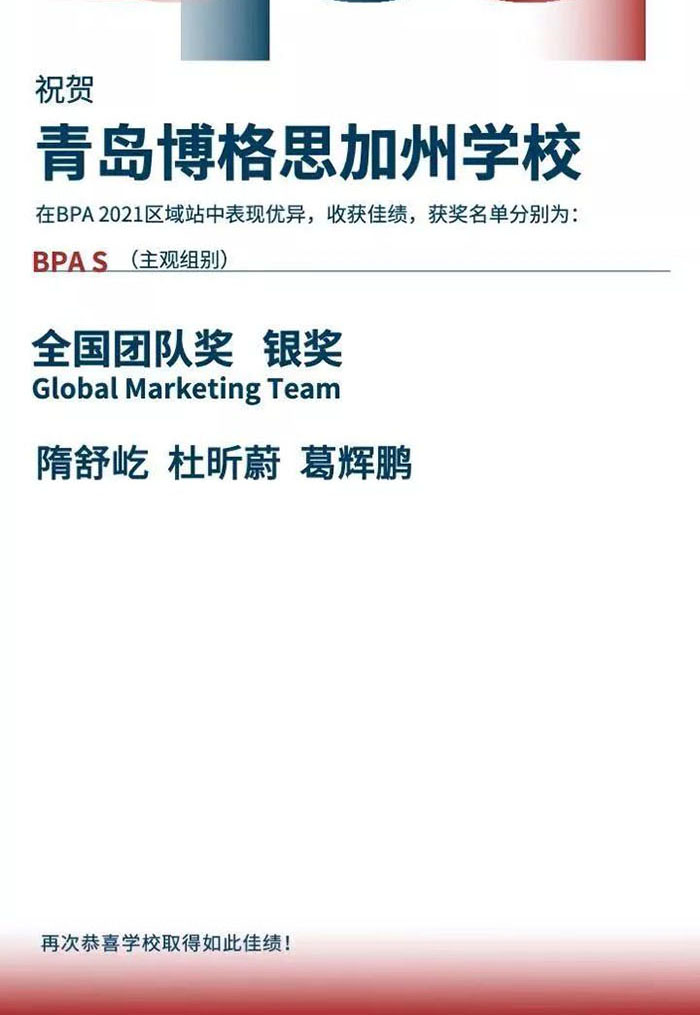 BPA Official Good News
What is BPA?

Source of Pictures:BPA official website
BPA is officially accredited by USED and CTSO and recommended by NASSP. It includes world's leading business academic activities for middle school students in business management, financial accounting, information technology, etc.
After more than 50 years of development, more than 45000 students participate in it each year. Participating students are widely recognized by Microsoft, Hewlett-Packard, Hilton and other global academia and famous enterprises. Since its inception in 1966, BPA has more than 1800 clubs around the world with 45000 new students joining the clubs every year.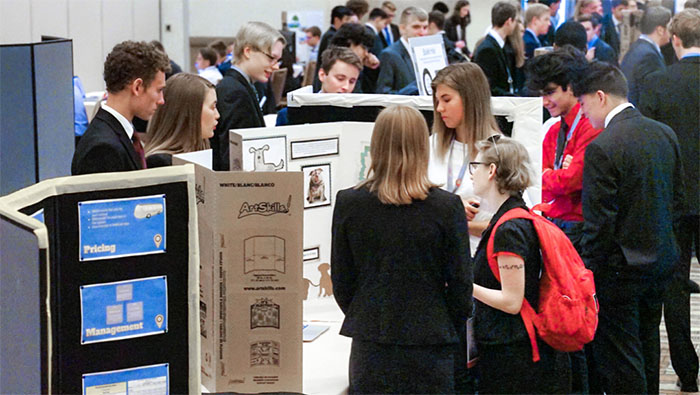 BPA will provide business and information technology education in line with internationally recognized business education standards and leadership development paths, and work with dozens of top 500 international enterprises.
Since BPA's unique "Business" and" Business Plus" , the two major subjects will cover most of the business professional knowledge and its diversified assessment forms include objective questions evaluation, paper reports, business case analysis and business speeches and so on.
Therefore, students participating in BPA can not only improve themselves, shape good practice background, but also increase the shining points to help future academic applications.
Let's congratulate the winning students again! Hope that the students continue to work hard to recreate new brilliance!