【Pegasus News】Meeting with the Parents
        Release Time:2016-11-28 10:52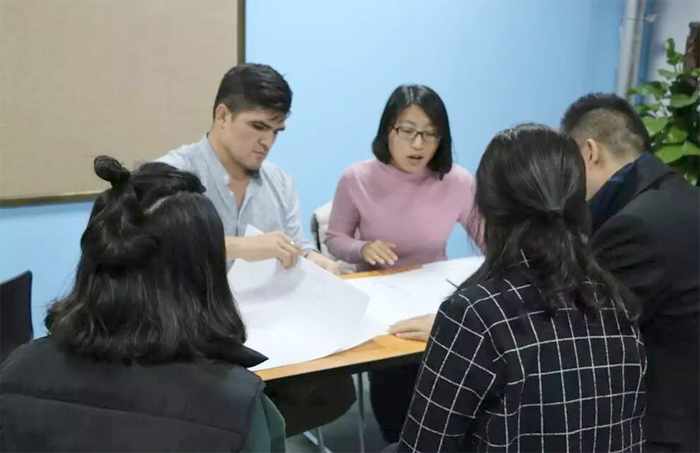 In order to get parents better involved in students' education and inform them of their kids'school progress, Pegasus held the parents meetings over last week.

Parents arrived at scheduled times and met each teacher individually. Teachers went over student data with parents, including assignments, in-class activities, quizzes, and tests. In addition, teachers also briefly discussed the students' behavior, work habits, and social skills. After knowing their kids' school performance, many parents were happy and relieved, because they were satisfied with kids' progress. At the same time, parents also provided insights into kids'strengths and needs, learning styles, and non-school learning opportunities, and asked teachers advice on how to better support their kids at home.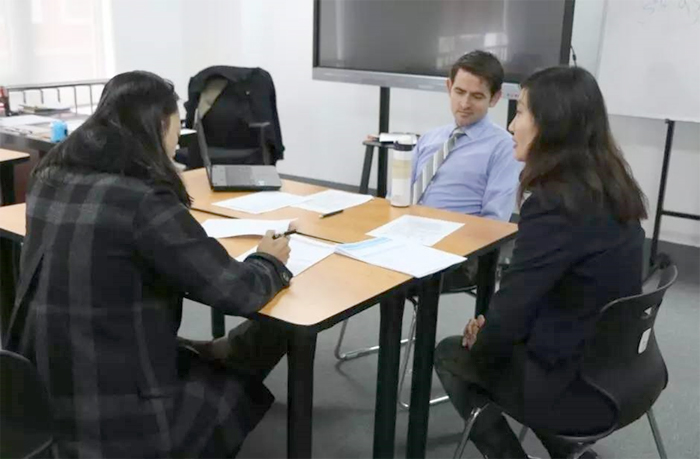 Pegasus California school is following the California curriculum standards, so the difficulty level of its course work is the same as of that in American schools. To achieve academic excellence, students need not only master the subject matter, but also demonstrate strong ability in team working, presentation, and writing, which posed great challenge for students at the beginning. Thus teachers suggested every student who wants to improve their ability in general read more, write more, and practice more outside their class. English would be the tool and foundation for any content learning.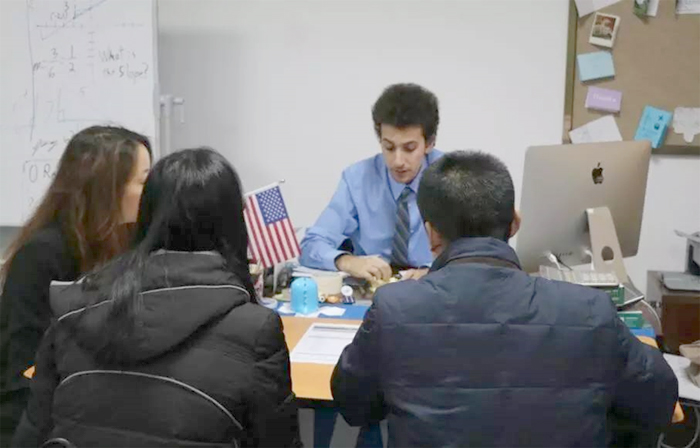 After meeting with each subject teacher, parents also met with Directors of Student Development Center, Tracy and Hans, to know students performance at the dorm. The dorm report covered various areas, including students discipline records, sick leave, meal attendance, weekends, etc.

In all, the goal of Pegasus is to cultivate holistic developed students, to achieve academic excellence, keep fit both physically and mentally, to be respectful and independent.
Parent Testimonials
After the teacher parent meeting, a parent showed great thankfulness to Pegasus, she said, "Every teacher here is very sincere and respectable. They all devoted themselves into teaching. They know students very well, and they provide valuable suggestion on areas to improve. Besides regular class time, teachers also spend their free time tutoring and coaching. I think it's a good choice to send my kid here and he is so lucky to have such wonderful teachers!"

Research has shown that parental involvement is the most essential factor in a students' success in school. As for students, the ultimate support system is not an expert teacher, but an informed and supportive family. Thus, our school also appreciates our parents' full support and care for their kids. We hope Pegasus together with the parents can collaborate to ensure our students' success in the future.