【Pegasus Thankfulness】Thanksgiving Day Party
        Release Time:2016-11-25 11:12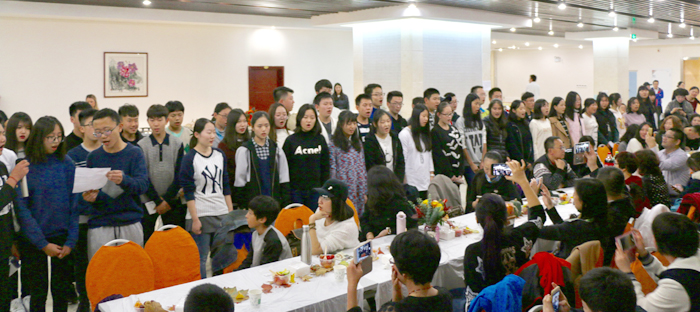 Thanksgiving Day is a national holiday celebrated in Canada and the United States. It was originally celebrated as a day of giving thanks for the blessing of the harvest and of the preceding year. Nowadays it also becomes a time to get together with family members and show our great thankfulness to the beloved ones. Following this tradition, all Pegasus family members, i.e., students, their parents, together with teachers and staff, celebrated their first Thanksgiving Day on Sunday, November 20th.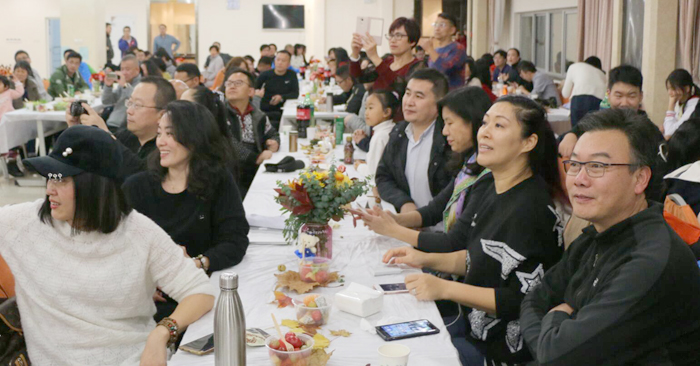 Thanksgiving Party
In the afternoon, parents from different parts of the country gathered in Pegasus. Moms helped with the kitchen to prepare a fantastic Thanksgiving Dinner Party. Stuffed turkeys, mashed potatoes and apple pie, fresh fruit and vegetables, and various home-made tasty Chinese dishes made up a fabulous dinner table. In addition, Moms also brought several bunches of real flowers and candles to decorate the cafe, making the atmosphere loving, relaxed and warm.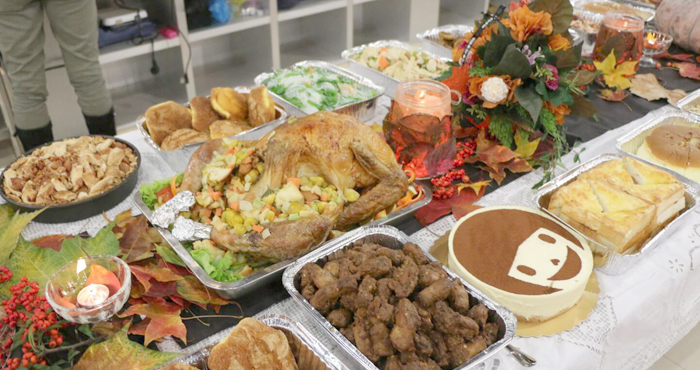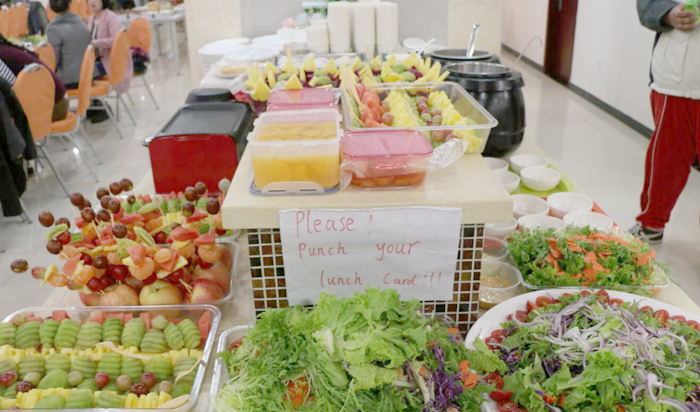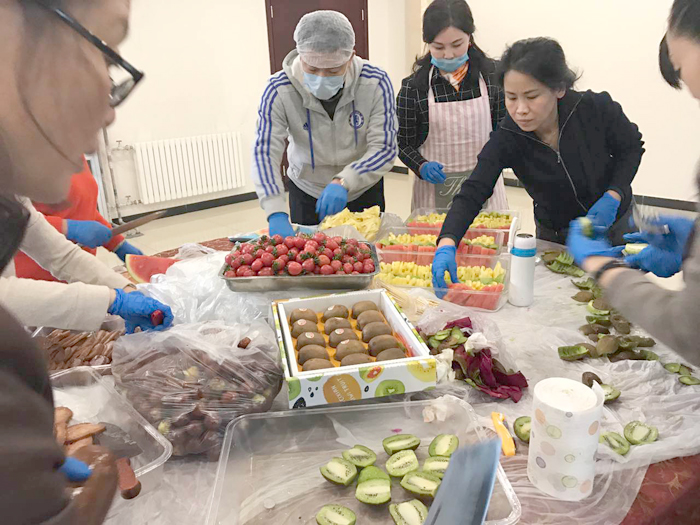 While on the other side, fathers were actively engaged with their kids on the playground, playing various games, such as basketball, American football, and soccer.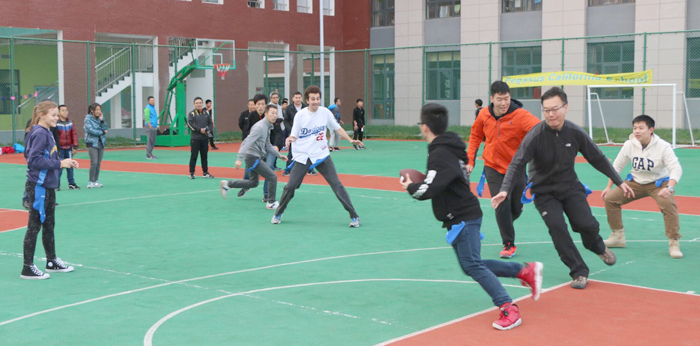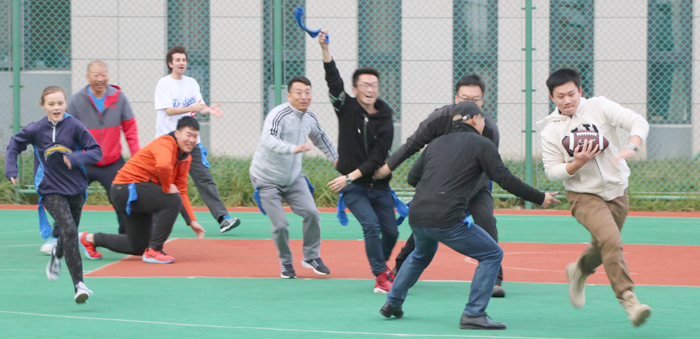 Mr. Labra, our art teacher, together with Elly, helped students dress up by getting their faces painted.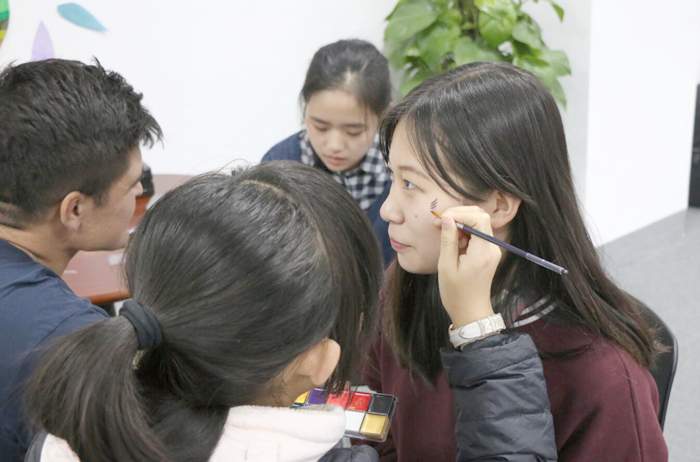 Miss Lisa, our PE teacher, designed a fun game. With eyes covered, participants need to spin three times before they can stick the feather to the turkey picture.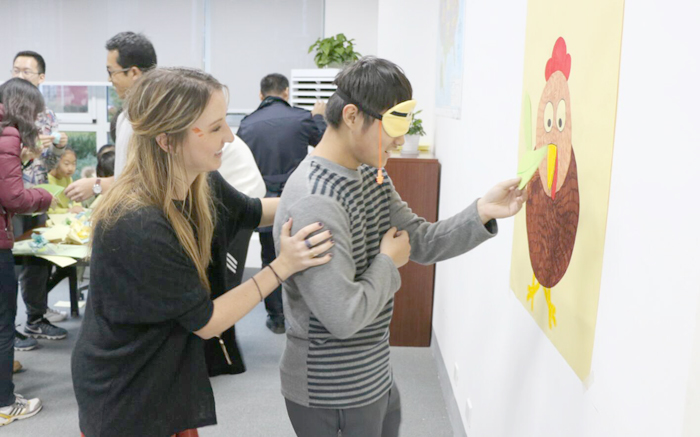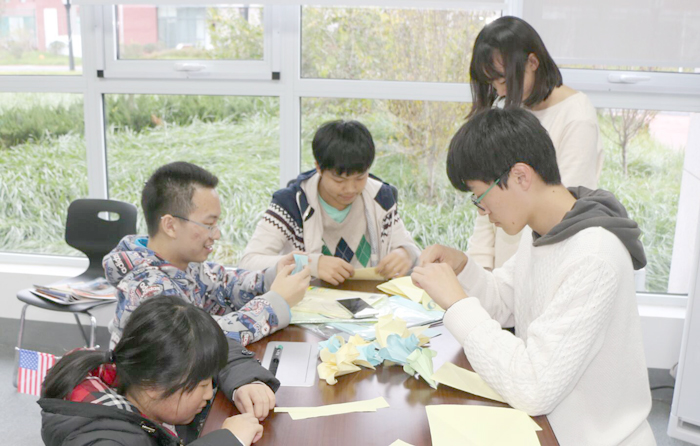 Thanks note
"Before the dinner party began, ASB organized a series events for students to deliver their thankfulness. First student volunteers stood in the front and expressed their gratefulness. For instance, Claire and Kimi read a lovely letter to all parents, Jason and Johnny named all school events since school starts and thanked their teachers, and Antonio and Jack expressed gratitude to everyone who offered help to them.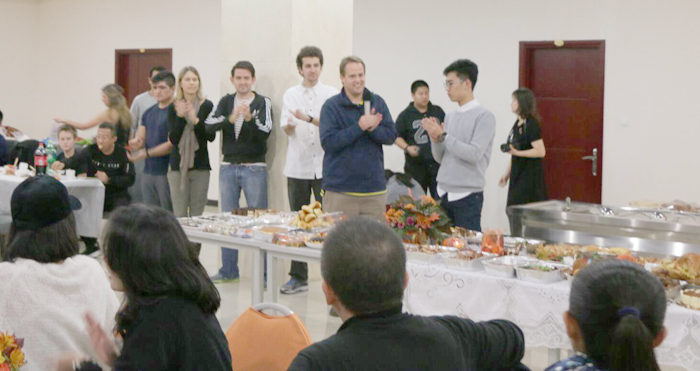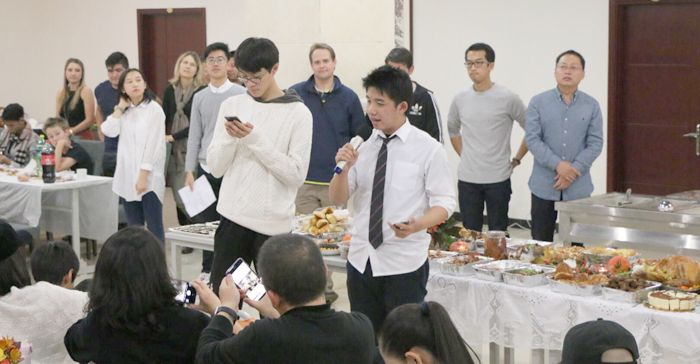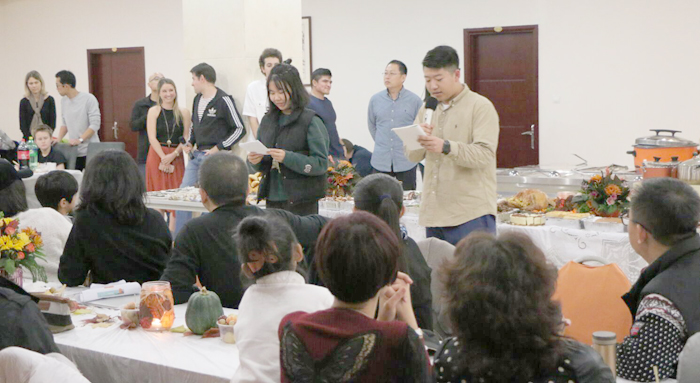 Then came the chorus, Where did the time go. This is a popular Chinese song which has education purpose. Some of the lyrics go like,
"The little feet in your memory,
The chubby little mouth,
Give your love to him (or) her with all your life.
Just for the two words "Dad"and "Mom."
Before taking a good taste of youth,
You have grown old,
Raising children all your life,
In your mind it is all about children's crying and laughing."
Hearing the touching lyrics, some parents' eyes moistened with tears.
The last but not the least, each student prepared a thanks letter to their parents. After reading these letters, many parents burst into tears, happy and relieved.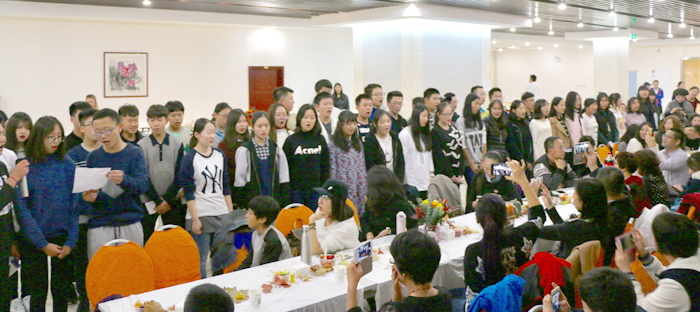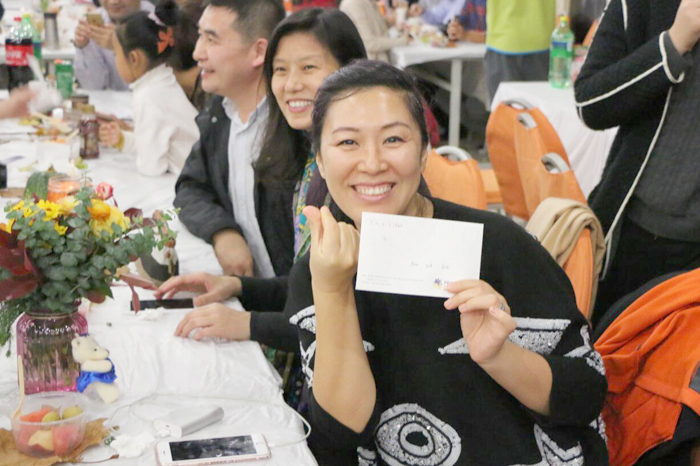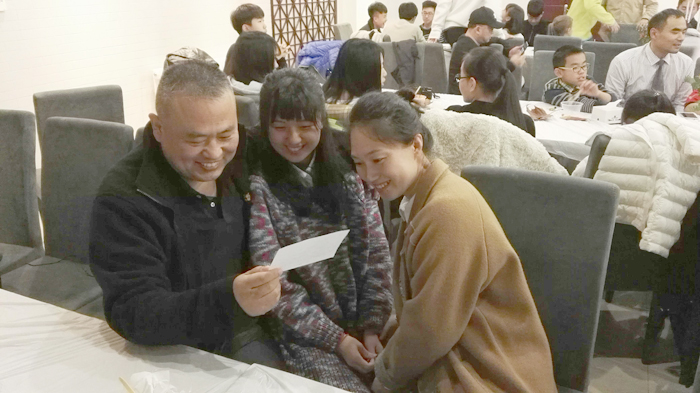 Thankfulness is not a simple idea, rather it is daily practice
Many parents also showed gratitude to our school, since it provided such an excellent opportunity for parents to experience students' school life, to exchange opinions with our teachers, and to receive love and gratefulness from their son or daughter. One parent said," I am so surprised to find out how much change my kid has showed during these two months. Besides academic progress, he is more motivated, independent, responsible, and becomes more willing to cooperate as part of a team. I am also happy to meet other parents who traveled a long distance to be here. I appreciate that our school can provide such a wonderful dinner party. I look forward to seeing you next time!"In all, we believe it is essential for our students to cultivate a spirit of thankfulness in their daily lives. As Oprah Winfrey says, "Be thankful for what you have; you'll end up having more. If you concentrate on what you don't have, you will never, ever have enough."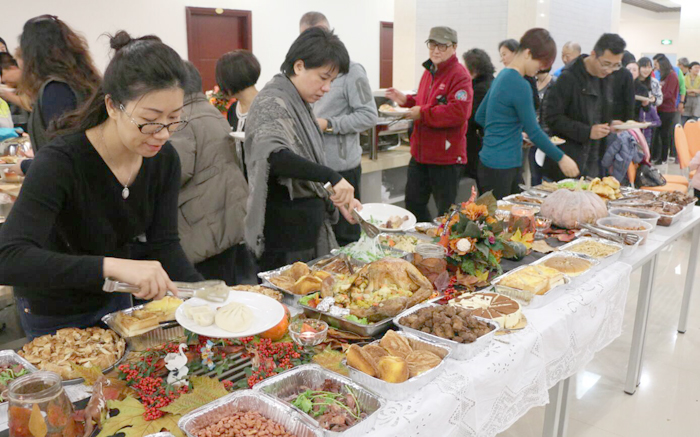 For more pictures, please watch the following short video clip made by Joe Zhao (the Captain of UAV club)!