【Pegasus Activity】Pegasus First Staff VS. Student Basketball Game
        Release Time:2016-11-18 10:48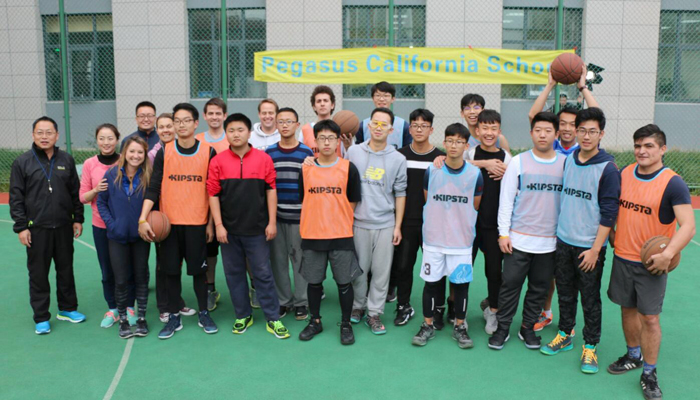 In the afternoon of November 16th, for the first time, Pegasus held its eagerly anticipated Student-Faculty basketball game. A raucous crowd of supporters urged the players on.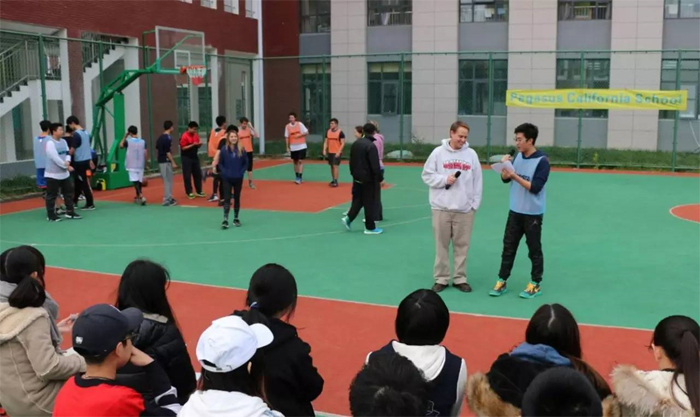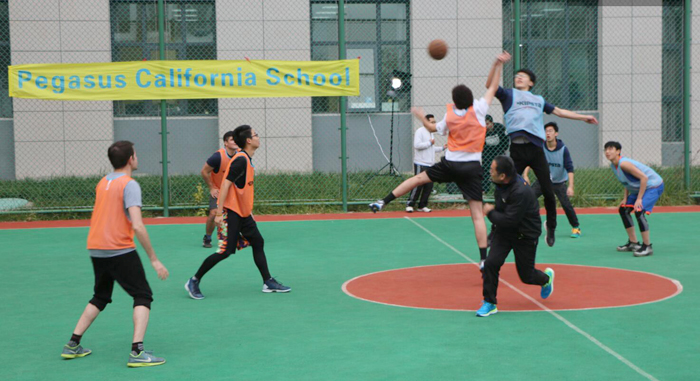 The first point in the game was scored by Jeffery from the student team. Then the staff team was catching up with several shots in a row by Bill. To cut the tension, a funny thing happened. After Julio shot, the ball got stuck between the rim and the backboard. This incident had everyone shaking with laugher, including the players! By the end of the first half, the score was 12-10 for the teachers. The student team won the Staff VS. Student basketball game with a final score of 30:20.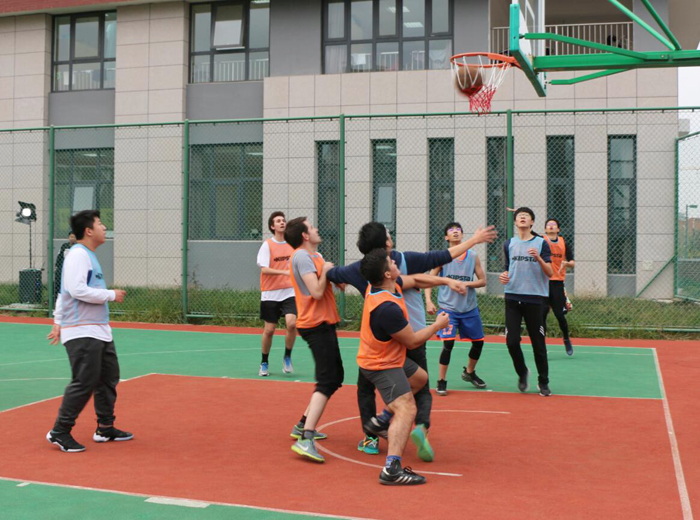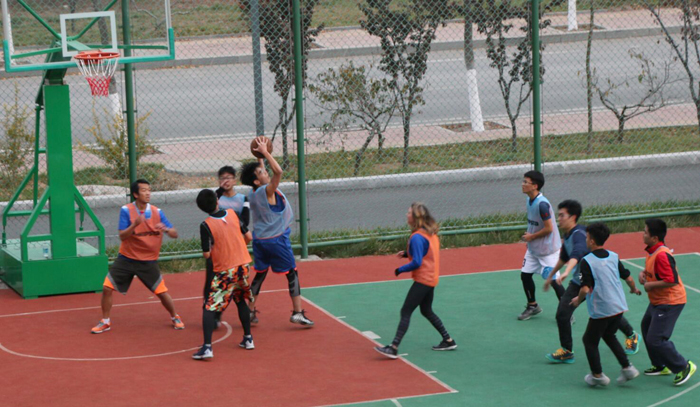 Teachers as Friends
In the game, Michael, the executive principal, was the referee, Erick, Chinese principal and Mr. Owen, Headmaster, and all other teachers took turns playing. It was fun for students to see their teachers play sports as friends, as people, rather than as educators.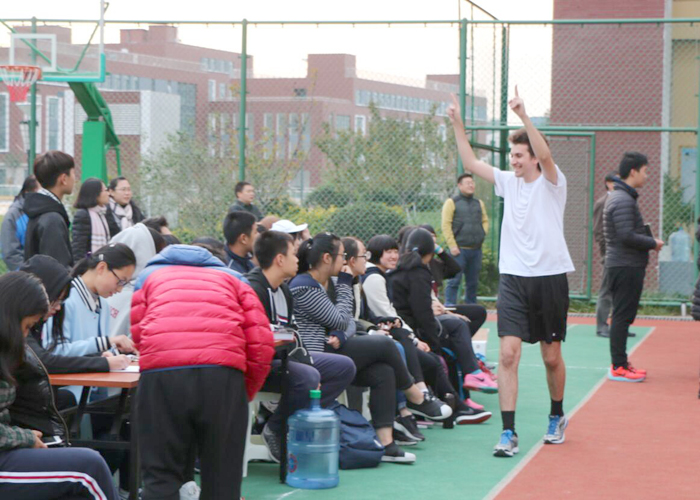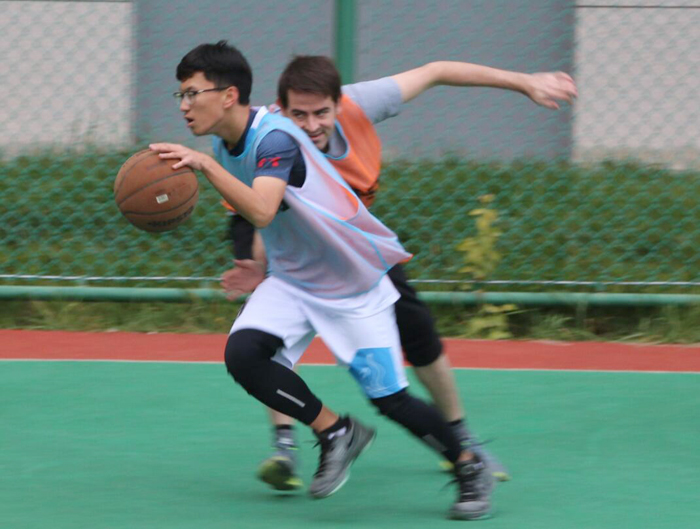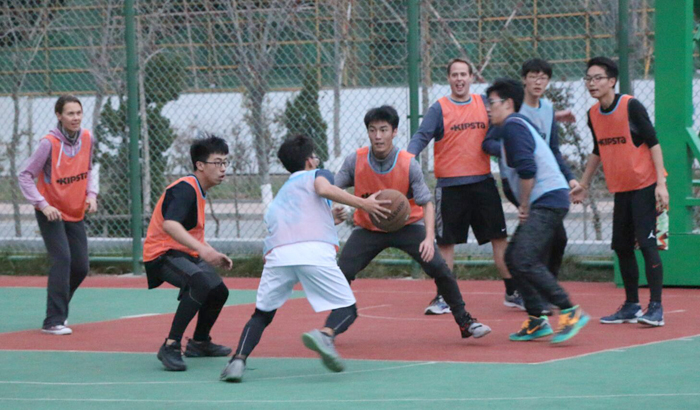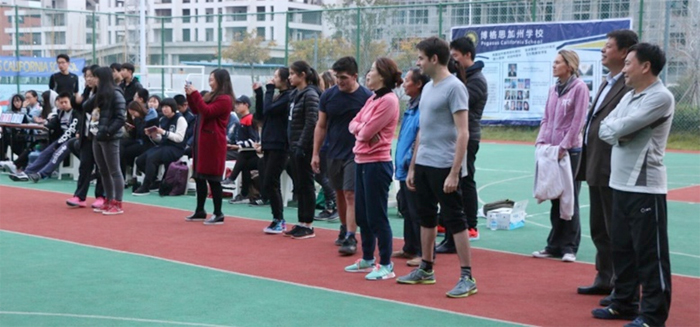 This basketball game was organized by Student Development Center, aiming to provide exercise opportunities, improve fitness level of students and staff, and strengthen the teamwork and cooperation among players. Besides all competitive players, cheer team also played an essential role in the game. They cheered for their teams, took great effort to catch the moment, and enjoyed the game. Leo, as our DJ, selected the high energy and enthusiastic music pieces as the background music.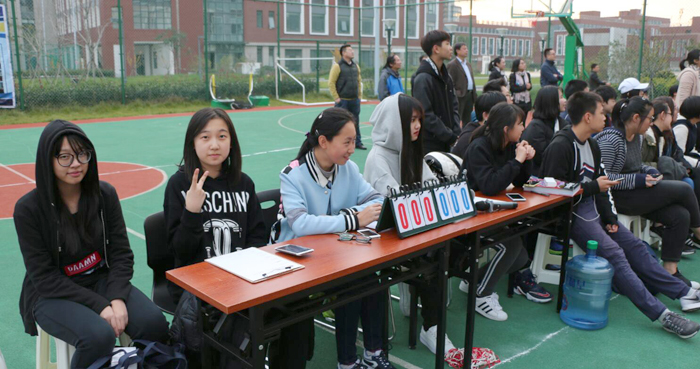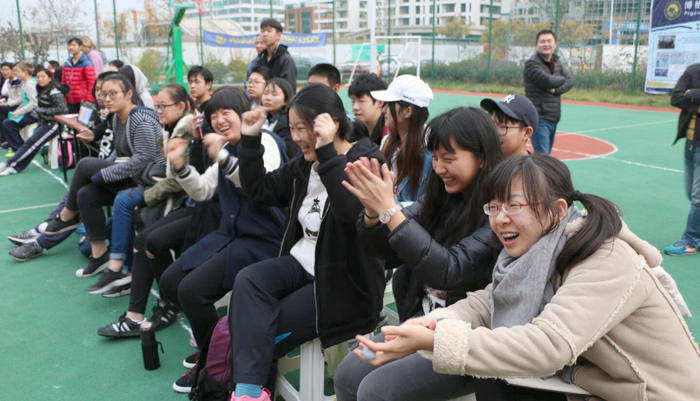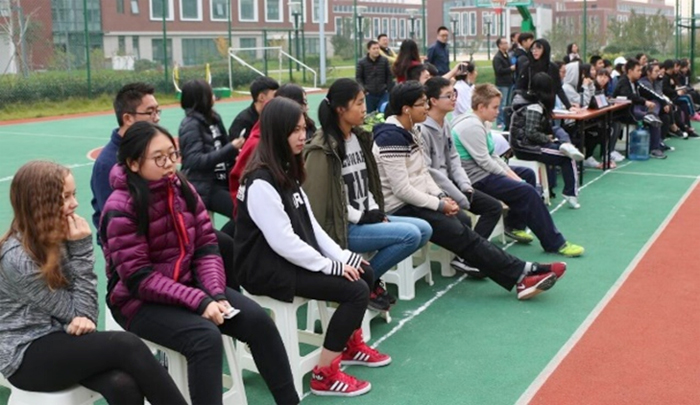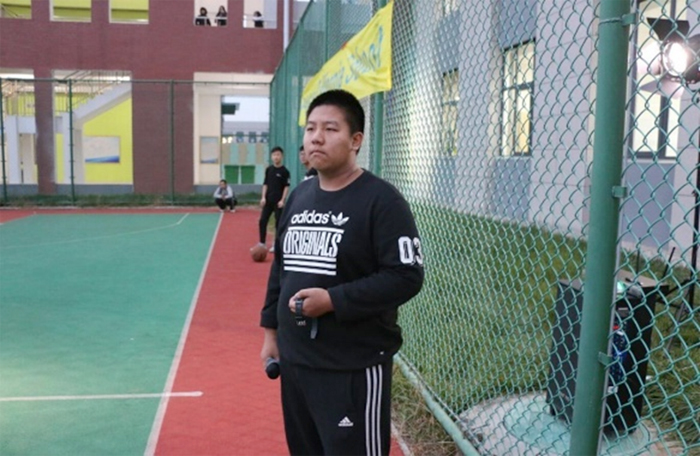 This was just a beginning, and we hope students will enjoy more extracurricular events in the future!
For more pictures, please watch the following short video clip made by Joe Zhao (the Captain of UAV club)!