【Pegasus Christmas】Pegasus 2016 Christmas Show A Success!
        Release Time:2016-12-25 11:38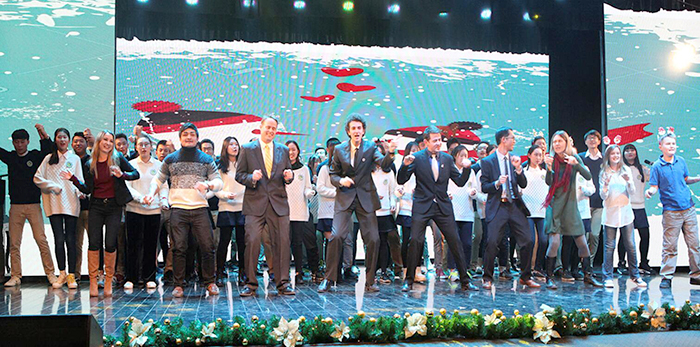 Fully decorated Christmas trees, lovely angels, cute snowmen, delicious cake and candies… Those are the Christmas images that typically come to mind. Pegasus staff and students had their own way to celebrate Christmas, making this festival more than joyous and cheerful. The Pegasus Christmas show, held at the So Book Theater on December 19th, featured performances by our students and teachers, plus a silent auction. All proceeds benefit the Tongxing Special Education School at Jimo city in our mission to help those special kids. Many thanks to the Parent Committee, all the parent volunteers, teachers, staff and sponsors who made this year's Pegasus Christmas Show such a huge success!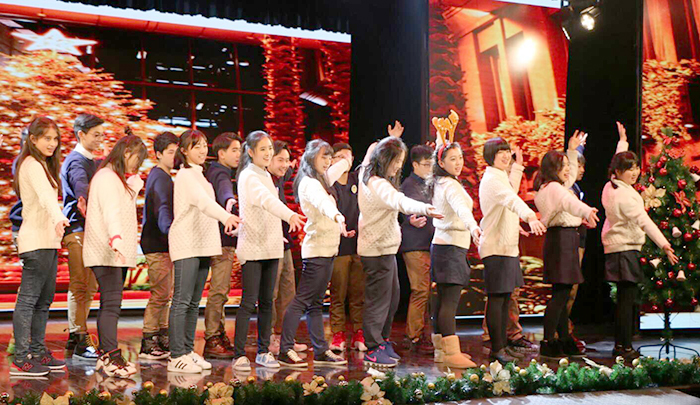 Full Preparation
Our students rehearsed entirely outside of the school day, so they put in a lot of time outside their classes and other work. The most impressive sight was definitely all our students and how hard they worked.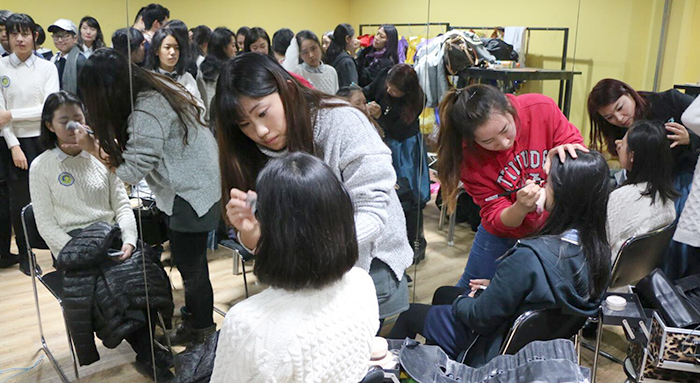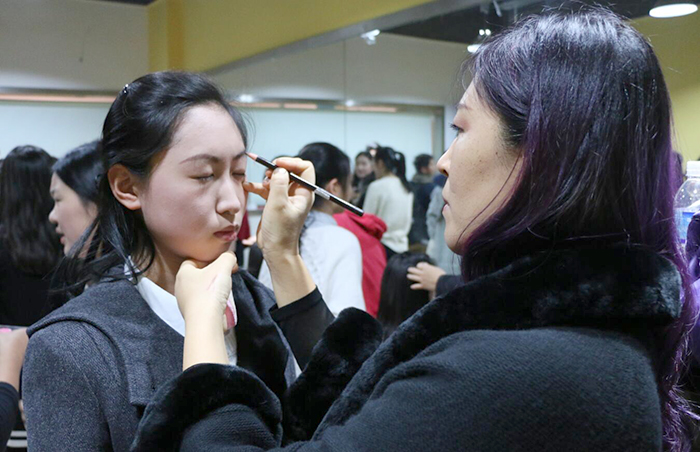 All student performers arrived early on the afternoon of the 19th and had the last rehearsal before the show. Parent volunteers helped students do makeup. In addition to rehearsing their performance, ASB members also spent tremendous time and energy designing the entrance tickets as well as the programs.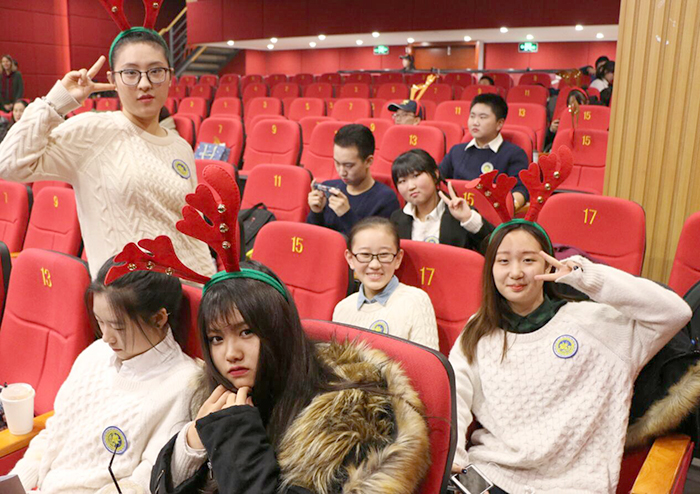 Silent Auction
The silent auction was held from 5:30-6:30pm with several students' calligraphy, drawing and painting works, together with luxury accessories donated by Sandy, one of our School Board members. Ronna's calligraphy received the highest bid, ¥2000. In addition to the pieces for auction, there was also an exhibition showing our students' art work from this semester. Mr. Labra, our art teacher, was so proud of students' progress in these three months.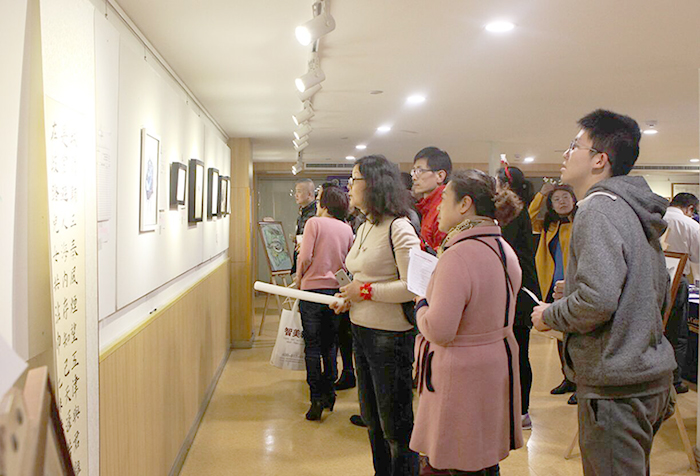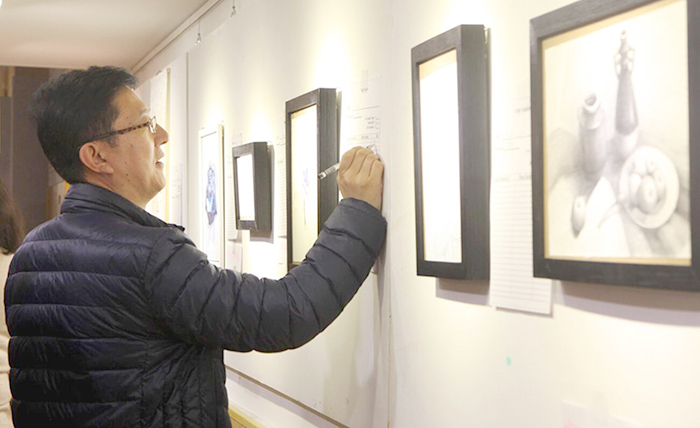 The Wonderful Pegasus Show
Garrick Owen, our headmaster, and Jeffry Zhang, the ASB president, were the hosts for the opening. Mr. Owen impressed the audience with his Chinese greeting. First on the program was a student presentation reviewing all school events in these 113 days since school started in September, such as in-class-projects, boarding life, the Staff vs. Students Basketball Game, the Halloween Party, and Visiting Tongxing Special Education School. Student performers shared all the impressive moments with their teachers, friends, and family members.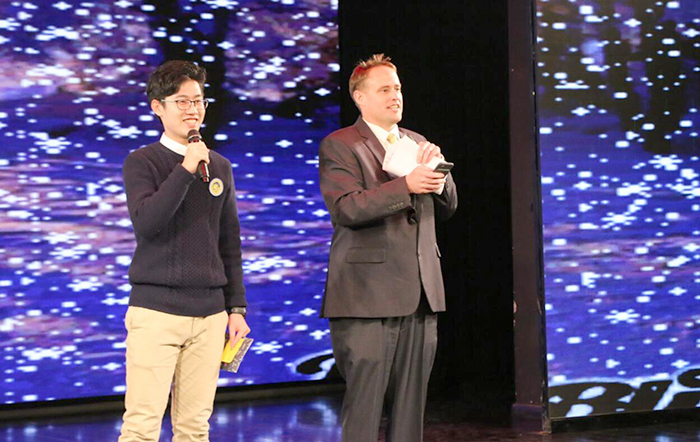 Please watch the following video clip made by the Movie Club.
The whole show consisted of unique instrumental performances, impressive dances, professional vocal solos, creative duets, and an enthusiastic chorus. The theater was filled with endless applause.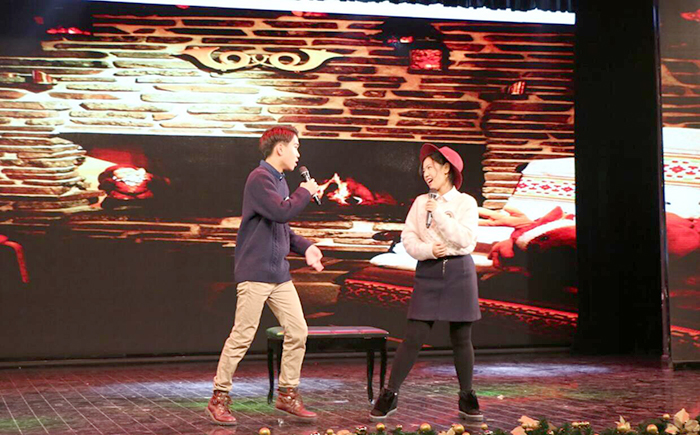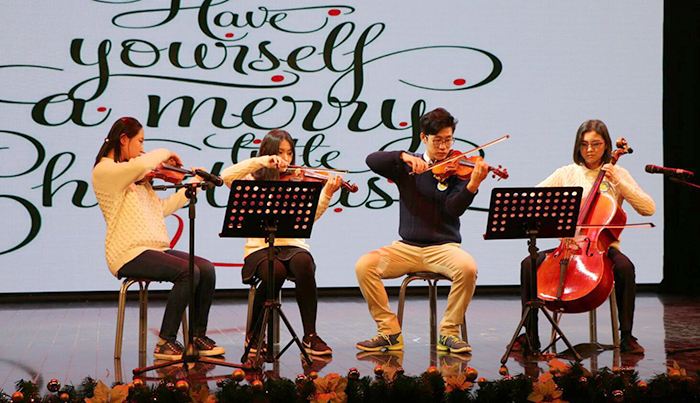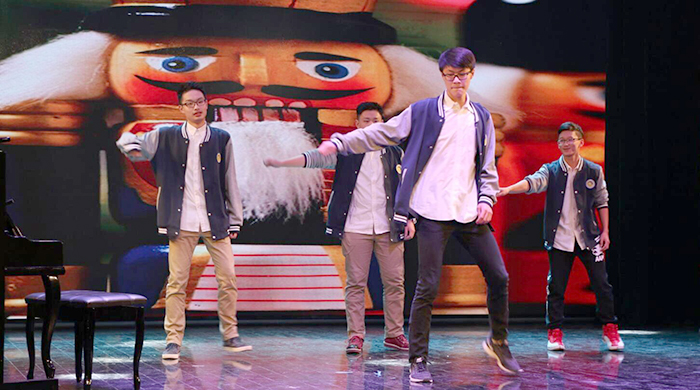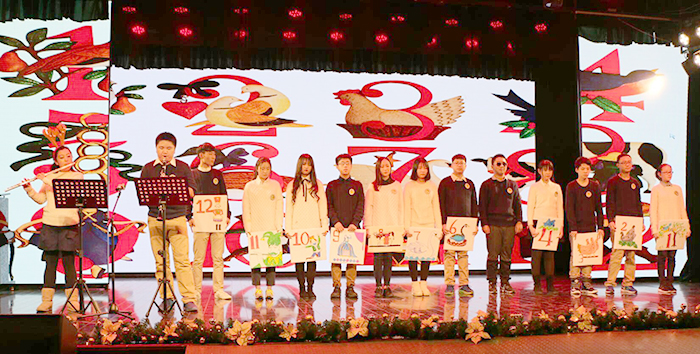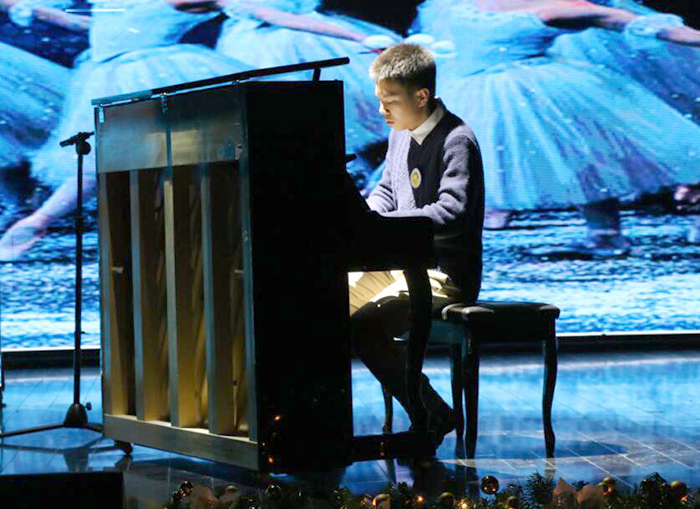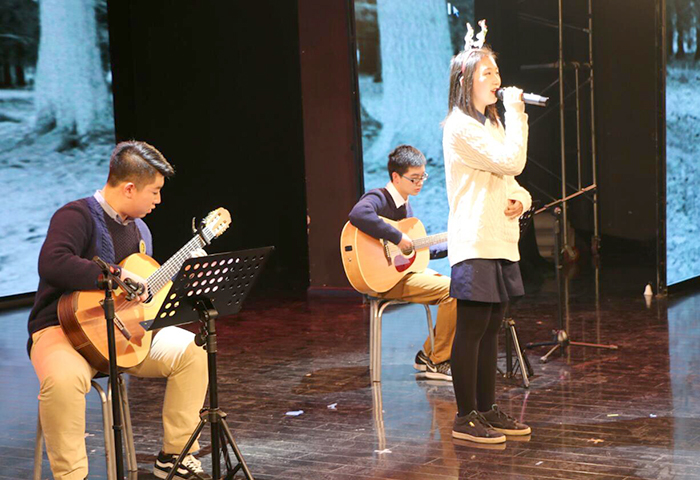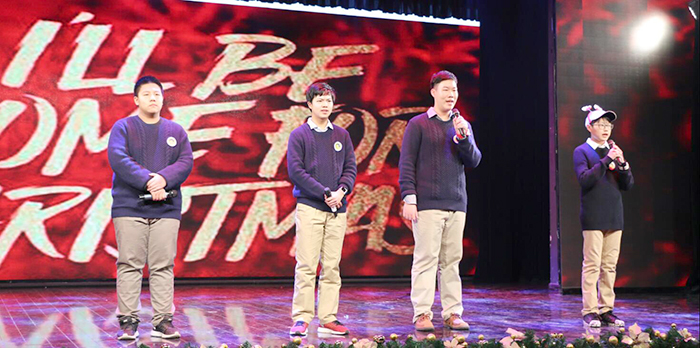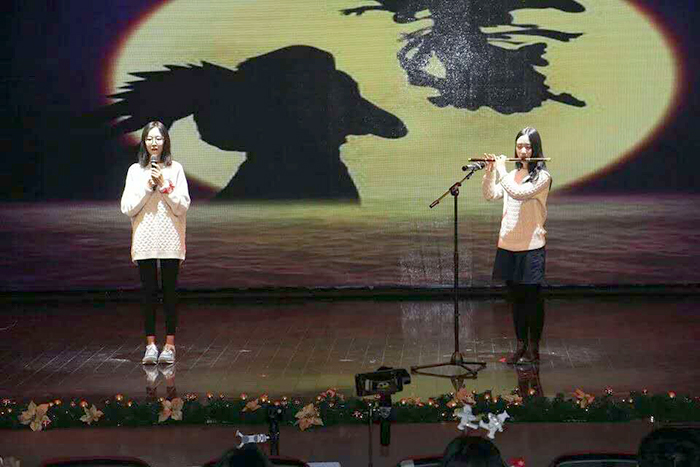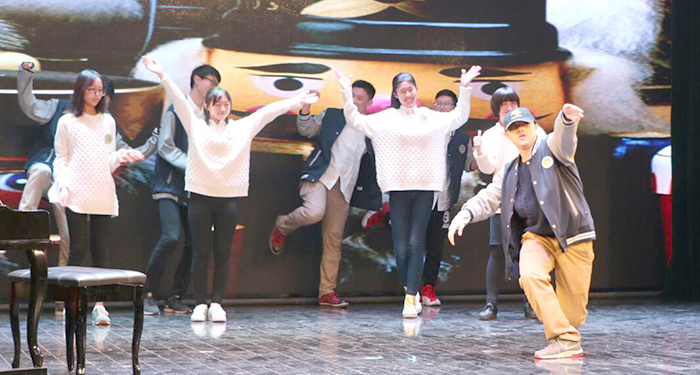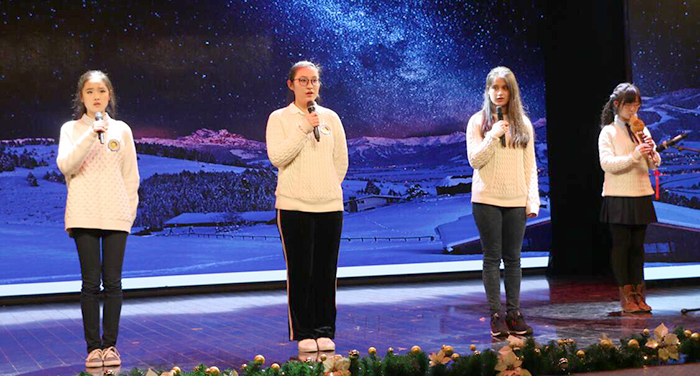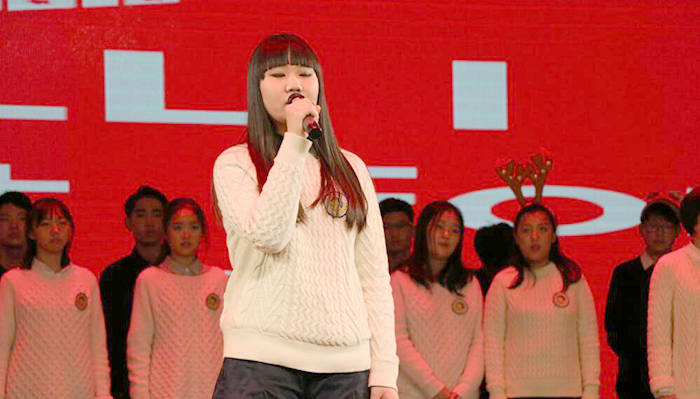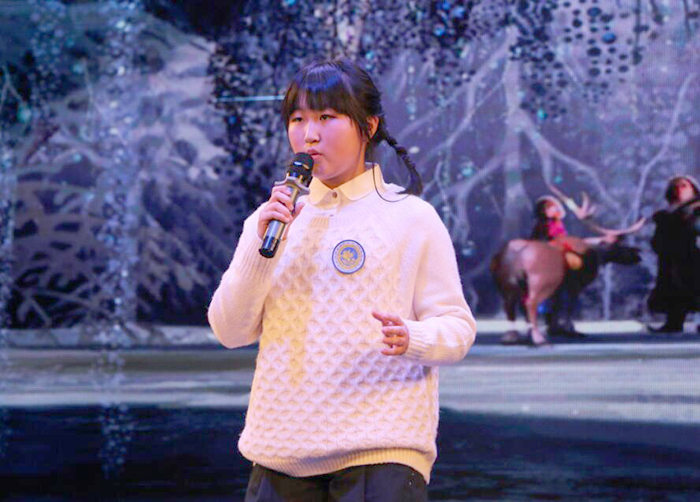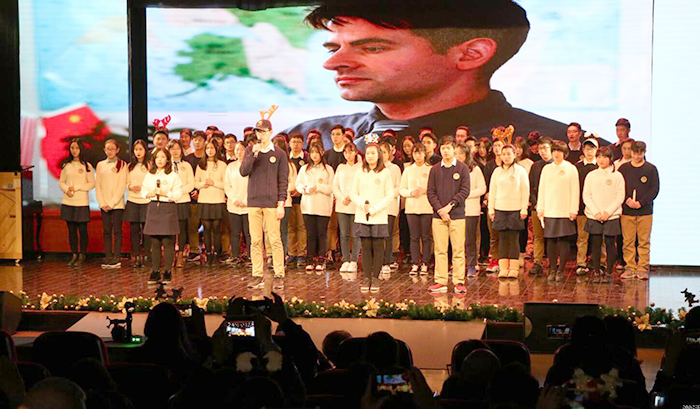 Then Mrs Sun, the parent representative, and Mr. Schembari, our math teacher, were awarded for their special contribution to our school events and activities.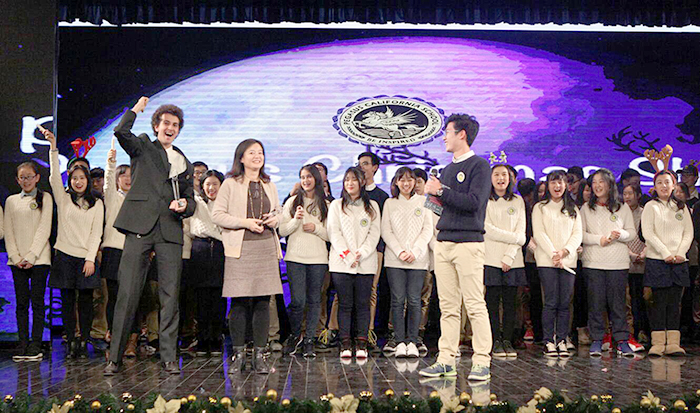 By donating, you will be part of building tomorrow's leaders, who will have a transforming influence in their world. Christmas is not only a time for receiving gifts and blessings, but also a time to share and give your love to someone you care about. The Pegasus family passed their biggest blessings and love to the kids from Tongxing. All the proceeds from silent auction, ¥16,530, benefitted Tongxing Special Education School. Mr. Xu, the principal from Tongxing, was so moved receiving the donation. He said, "It's been a long time for me to watch such a wonderful show in a relaxed mood. I really appreciate your generosity and help. I will convey such kindness and benevolence to our kids and hope we can help more kids in the future!"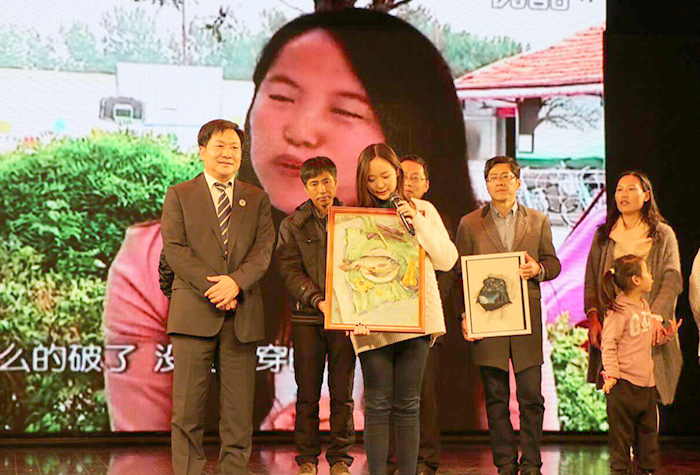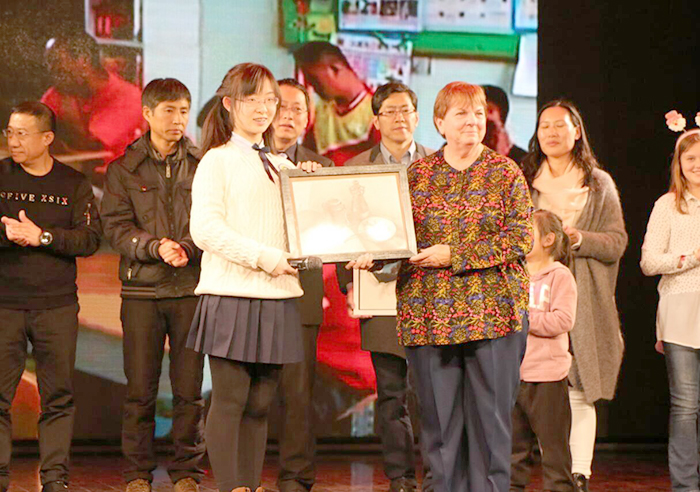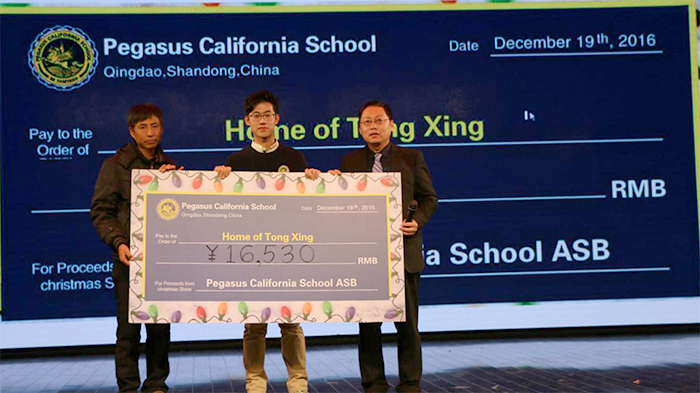 All is calm, all is bright
Round young virgin, mother and child
Holy infant, tender and mild