【Pegasus Offer Rain】Looking back at old days,Pursuing Dreams and Creating an UnregretfulFuture
        Release Time:2019-12-16 16:52
Do you think dream is just an imagination for a better tomorrow? Of course not! Your dreams can come true at Pegasus! Towards the end of 2019, Pegasus had the ED early "offer rain ". The offers were constantly sent to Pegasus from all over the world!
Harry happily got the offer from Carnegie Mellon~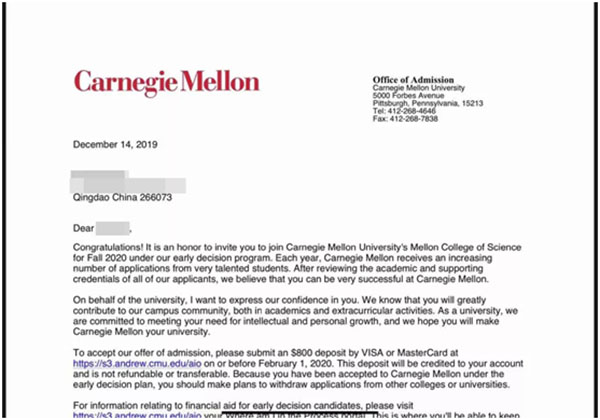 Carnegie Mellon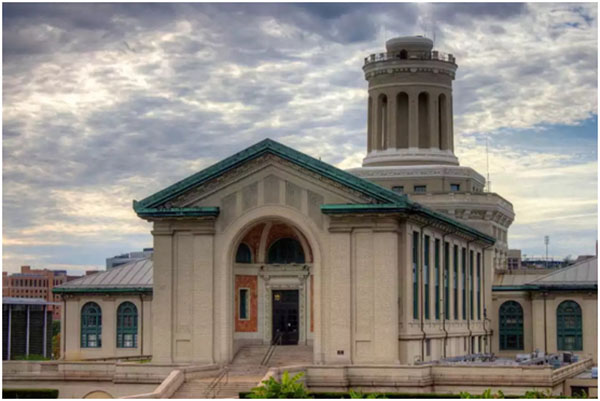 Carnegie Mellon University(CMU)is a world's renowned institution with 13,600 students on campus and 1,423 faculty and researchers in Pittsburgh, Pennsylvania.
It has worldwide prestigious School of Computer Science and Theater College, and its College of Fine Arts, Business School, Engineering College are among the highest rankings nationwide. Founded in 1900 by industrialist and philanthropist Andrew Carnegie, CMU was called Carnegie Institution of Technology. It was renamed Carnegie Mellon University in 1912 and began a transition to a research-based key American university.
Carnegie Mellon Ranking
#25 US universities U.S. News,2019
#23 world universities Times Higher Education,2016-2017
#16 US universities Times Higher Education,2016-2017
#3 university in the world Computer & Information System QS,2017
#24 US university U.S. News,2017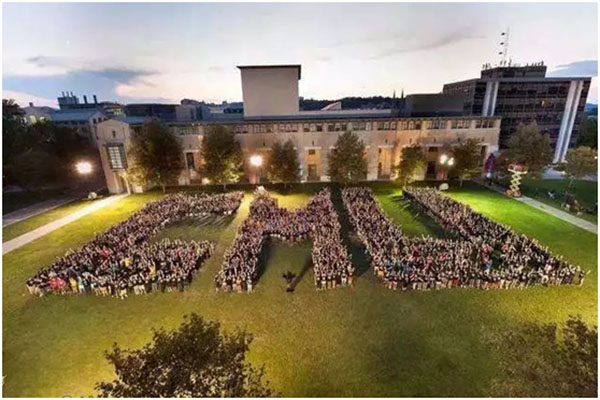 An interview with Harry
Q1:How did you prepare before your college application?
Academically, I personally don't take too many AP courses, but I'll try to get the best results no matter what course they are. I personally support a gradual academic approach, so I started AP courses in Grades 11 and 12. For extracurricular activities, I won the awards basically from the subject competition. I have more interest in Mathematical and Physics, so I had a few achievements in Mathematics and Physics competitions. I have other interests such as making videos, electronic art. I am not an expert,doing them for fun. In addition, I value the opportunity of cultural exchanges, such as Summer School and student exchanging programs, which can lead to a lot of ideas for personal statements. The last thing I want to say is just doing your favorite things rather than taking part in the activities for college application.
Q2:What are the expectations or plans for your college life?
I am a person who doesn't start planning until the right moment to start. So I have no plan for college life, just hoping that I can spend more time doing what I like.
Q3:What are your suggestions for the current students at Pegasus?
It is recommended that students in Grade 11 should consider the preparation of standardized grades without failing in any schoolwork. However, I agree with a famous saying that there is a shortcut to learning, which means that everyone should find their best way to learn, instead of making blind efforts. Moreover, it is not right to keep comparing with others, especially compare what you are not good at with what other people are good at. I suffered a lot of unnecessary pressure because of this.
Q4:In what aspect did Pegasus change you most?
Perhaps the biggest change I had at Pegasus was the cultural shock. I am not a supporter of the Chinese education system, I'm more willing to have access to foreign cultures and have a strong desire to study abroad. So, I was well motivated. I changed from surviving to living. It means I learned to do something I'm interested in other than my academic work, from being forced to do something to do something spontaneously, from examination-oriented learning to interest-driven learning.
Meanwhile, Harry received an offer from University of Illinois at Urbana-Champaign.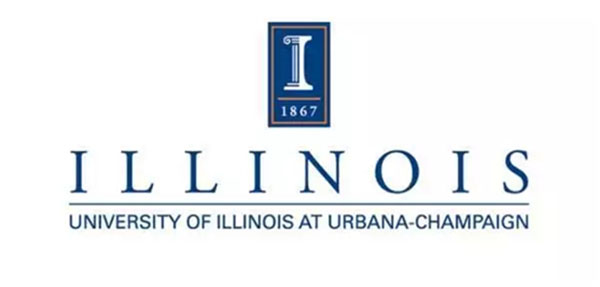 Frankie happily had the offer from Boston College~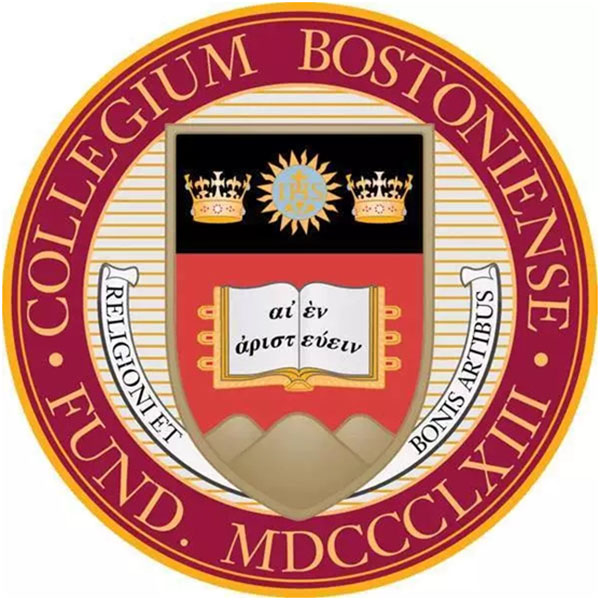 Boston College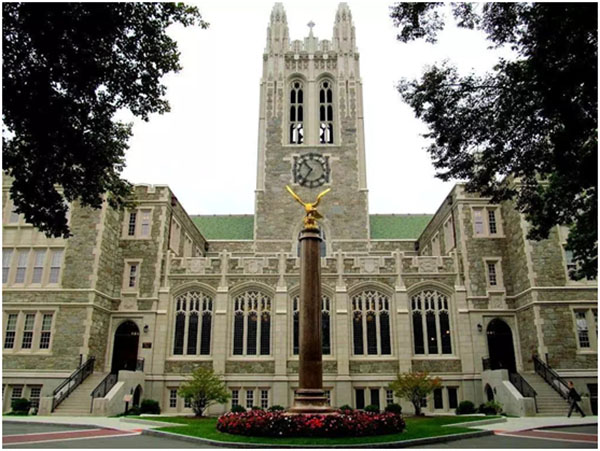 Boston College (BC), founded in 1863, is a leading private research university and one of the five Boston Universities (Harvard, Massachusetts institute of Technology, Tufts, Boston college, Brandis). Boston College has a long history and has a reputation in the United States, known as the Jesuit Ivy League, also known as the New Ivy League. Boston college's best ranking in the U.S. mainstream rankings in recent years include: Bloomberg Business week's undergraduate Business School, No.3 in the U.S.; Kiplinger's most valuable private university, No.18 in the U.S.; Forbes's best university, No.22 in the U.S.; U.S. News's 4-year undergraduate graduation rate, No.5 in the U.S.; best teaching for undergraduates , No.7 in the U.S.; and
U.S. News No.37 in 2019.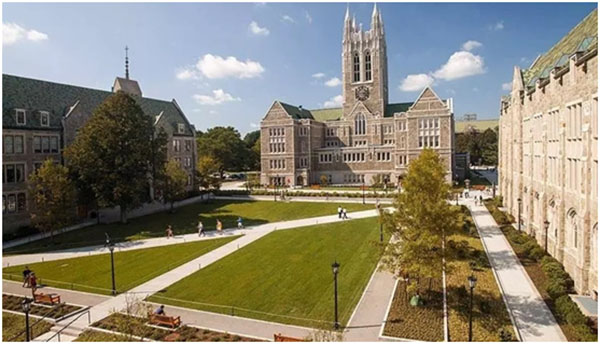 An Interview with Frankie
Q1:How did you prepare before the college application?
I started the preparation for TOEFL very early in Grade Nine and took AP courses at the same time and ended up with a total of 12 AP courses.I strongly suggest the early preparation for SAT.After finishing SAT courses, you will find that TOEFL reading is not so difficult and other courses will be a little easier. In terms of activities, I took part in debate competitions since Grade 10 and worked as a volunteer and joined many clubs such as Debate Club, ASB, and Soccer Club. You can start with a few clubs and will know what you like gradually and then keep doing it.
As for the debate, from Grade 9 until now I went to about eight or nine competition areas. I did not miss nearly any competition season, so I got to know many excellent people.They were very helpful to me either in debate or in the self-improvement. Some of them were older than me, they all knew when to do what and gave me a lot of good advice. It is very important to go out and meet with brilliant people.
Q2:What are the expectations or plans for your college life?
I've just received the offer from Boston College. I don't know much about college life. So far, I think I'll focus more on the balance of academic achievements in the first year. It may take a while to get used to it, so I'll focus more on schoolwork. There will be some exchange study programs at Boston College and I prefer a few universities, so I'll pay more attention to the program. For the activities, after gradually adapting to college life, I will stick to what I enjoy doing.
Q3:What are your suggestions for the current students at Pegasus?
Academically speaking, it is good to know what colleges you want to apply as early as possible and it is not necessary to do college research too early. It's more important to take activities after having straight "A" in Grade 9 and 10. In Grade 11 you will be particularly tired, preparing for SAT, AP and TOEFL in the year of standardized tests.I suggest starting early with activities, knowing what you like and learning more about it.
Second, as for SAT,don't take exams in succession because your grades won't improve in two months and try to take the test a few more times in the middle. Sign up for AP according to your ability. If you want to go to England, you can focus on AP course later. If you want to go to the United States, you must have good grades in AP. You must know which country you want to go to ahead of time. In terms of activities, if you prefer academic events, you can take part in Mathematics, Physics and Chemistry Competitions.If you prefer social science, you can choose business and debate competitions.Everyone has his or her own preferences.When you are not busy in Grade 9 and 10, you can participate in more activities to find what you really like.
Meanwhile, Frankie got the offers from University of Illinois at Urbana-Champaign and King's College London.

The class of 2020 at Pegasus also had the offers from: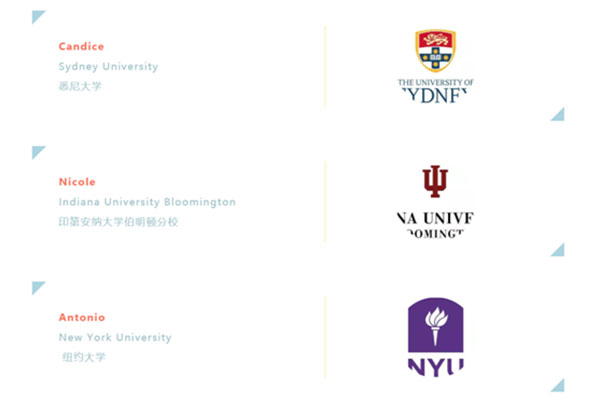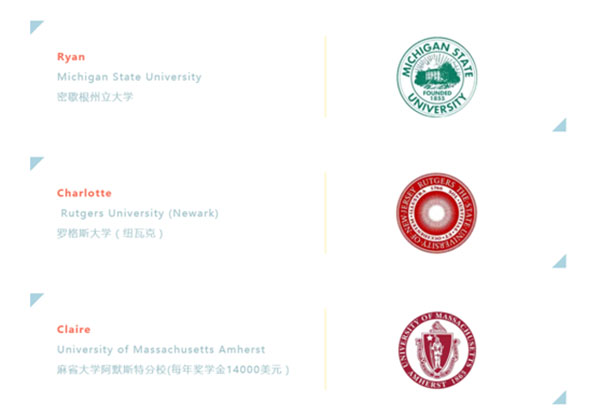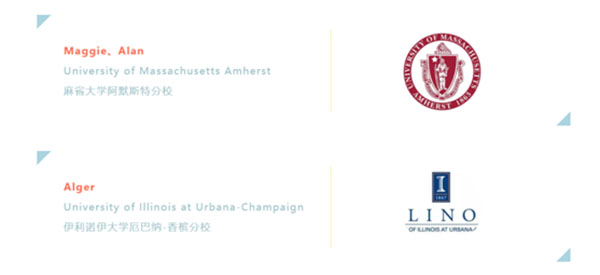 At the end of the winter in 2019,the Offer Rain made Pegasus highly warm. The offer season was just beginning, so let's cheer for the class of 2020 at Pegasus!