First Josephine's Jubilee Piano Competition- Keeping Youthful Dreams Inherited and Warmly Connecting Different generations
        Release Time:2020-01-15 16:50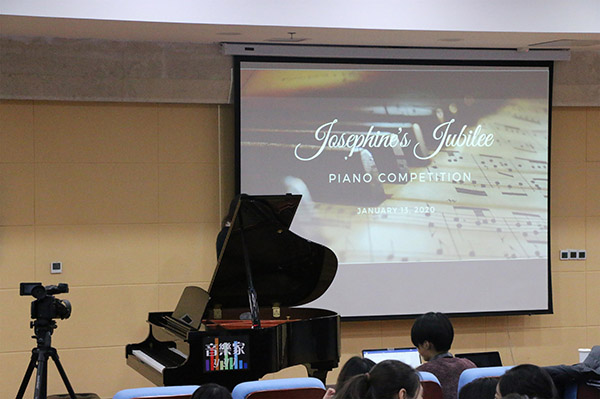 On Jan.13, 2020, Pegasus hosted a heart-warming Josephine's Jubilee Piano Competition as the Chinese New Year is approaching.The contestants were divided into three groups, six in the Beginner's group, all of whom started to learn playing the piano at Pegasus, five in the Intermediate group, who had been playing the piano for less than five years, and six in the Advanced group, who had been playing the piano for more than five years. At four o'clock in the afternoon, the contestants and the teachers came to the third floor of the teaching building to prepare for the competition.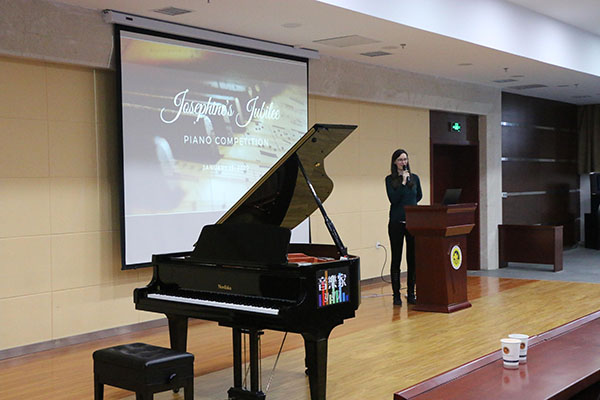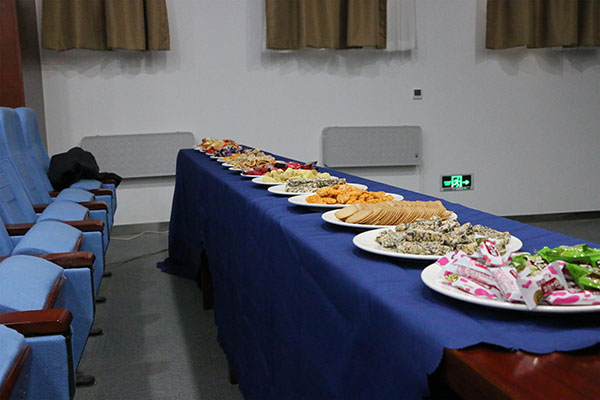 Joseph Park and Christine Efferding from Pegasus and Qingdao renowned musician Zhuo Xingxiao were invited as judges. The contestants who were divided into three groups to compete,whether in the Beginners' Group, Intermediate Group or Advanced Group, showed their love and serious attitudes towards piano playing. At the end of the competition, the judges awarded trophies to the outstanding contestants, as well as certificates of merit to every contestant who participated in the competition with love of music and piano playing, hoping that they could enjoy life more and be happier through music and piano playing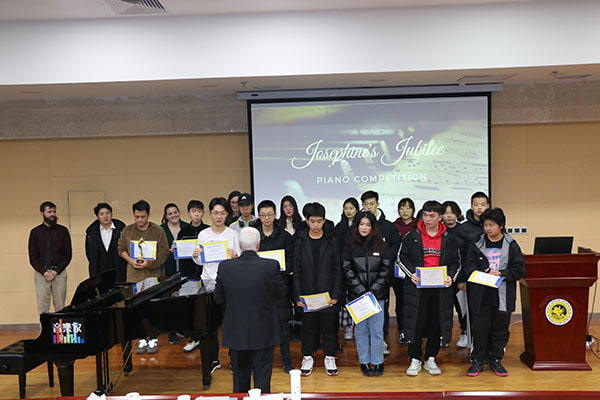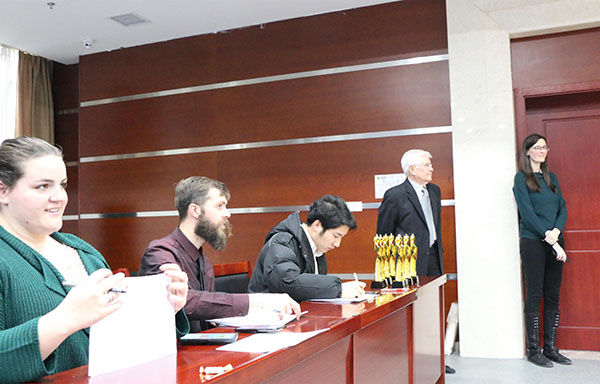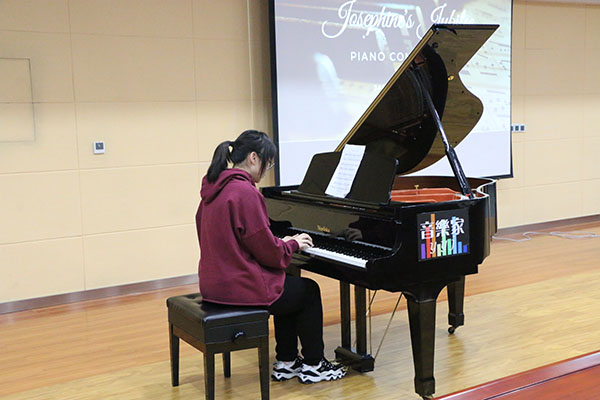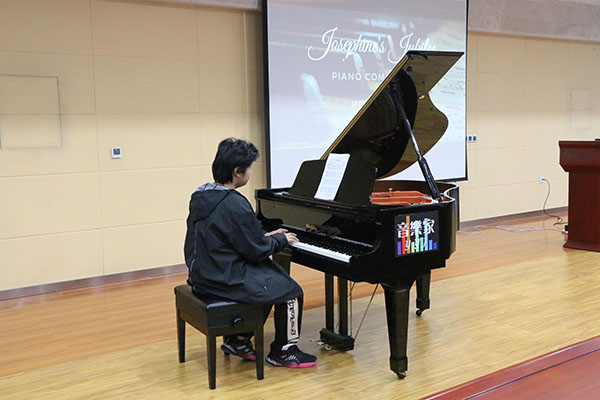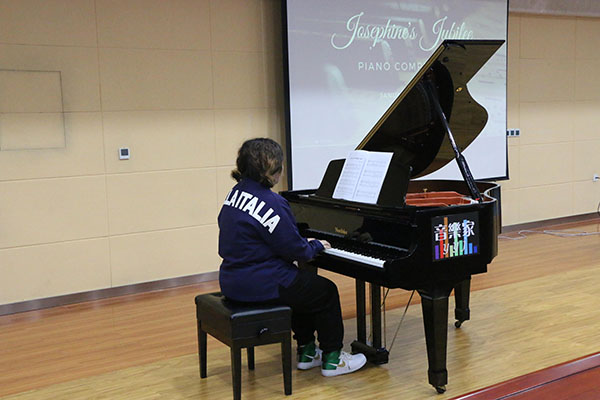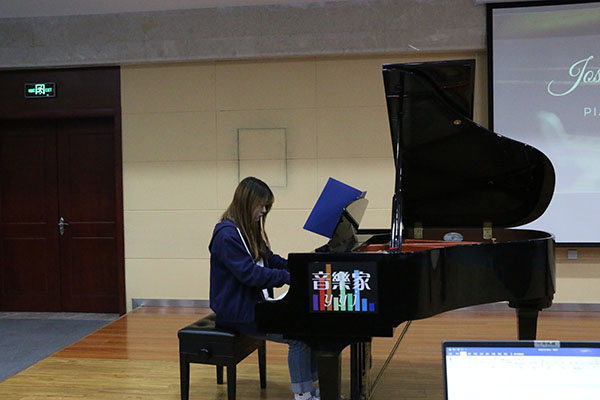 You probably noticed why Pegasus hosted a special piano competition at such a time. In fact, this piano competition has a very special name -- Josephine's Jubilee. What kind of heart-warming story behind this piano competition?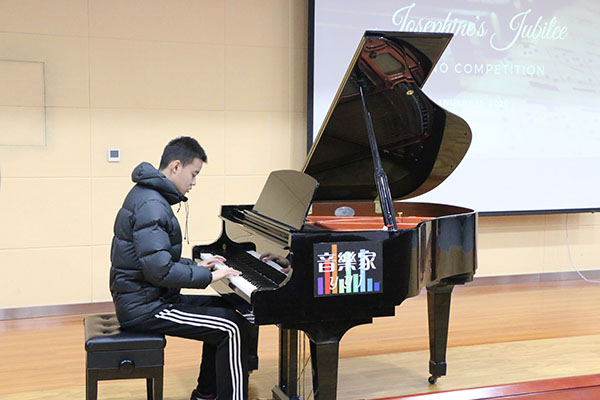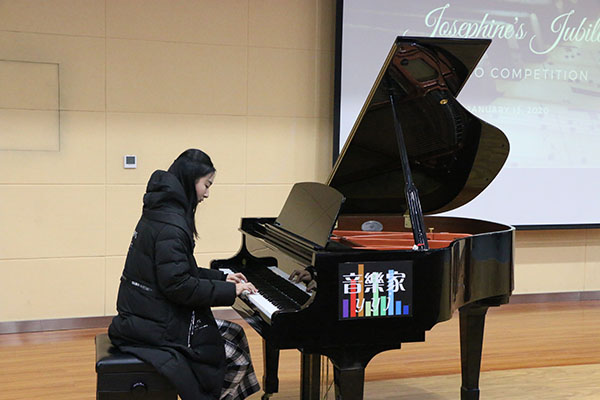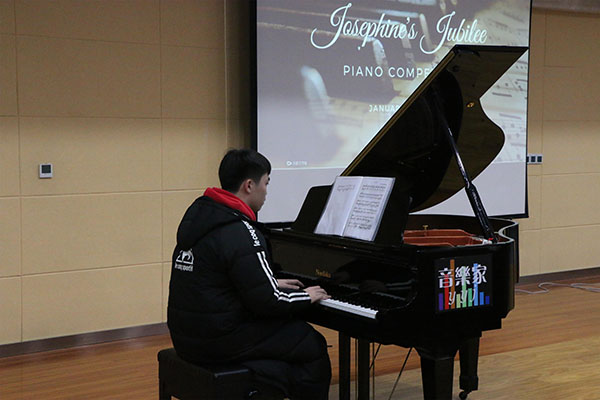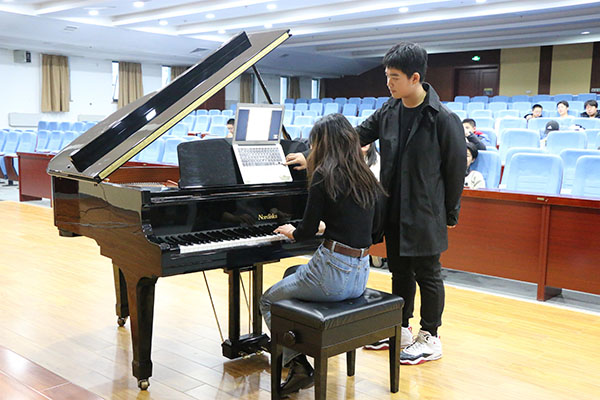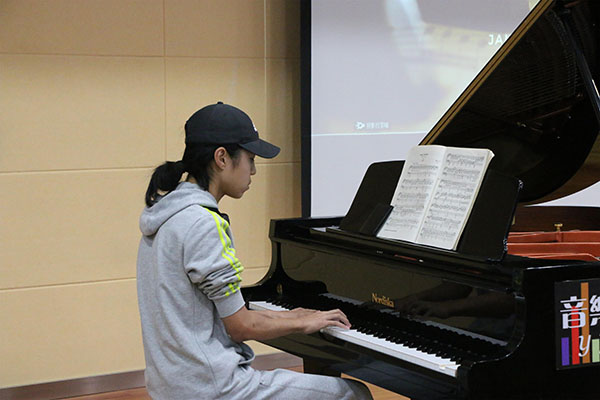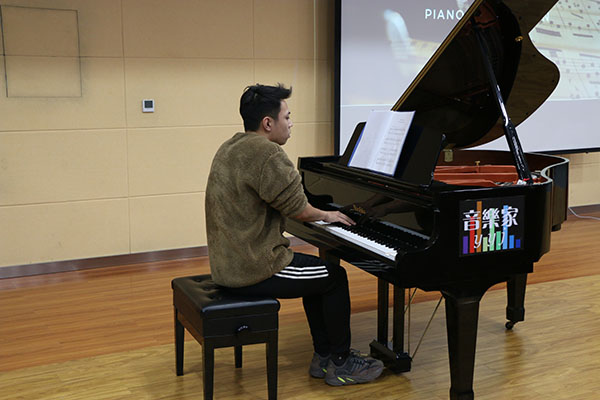 In the summer of 2018, at the end of the Summer Camp in America more than 20 Pegasus students were invited to Dr. long's house. As soon as he got into Dr. long's house, Ryan was attracted by a delicate classical piano.Ryan began to play the piano at the age of five and had a very persistent passion for it. After having Dr. Long's consent, he played his favorite tune" Unravel ". Dr. Long's wife listened to the melodious tune together with other students around Ryan, slowly shedding tears. The students sat next to Dr. Long and his wife, learning that the exquisite piano was passed down from Ms. Josephine's Jubilee, who was an outstanding pianist. Ms. Josephine's Jubilee, the mother of Dr. Long's wife, was born in Italy. She was the only one of the seven girls in her family who persisted in fulfilling her musical dream and had ten- year experience in playing the piano at concerts. At the same time, she also taught a lot of students who love music and piano playing and devoted her life to the beloved piano career.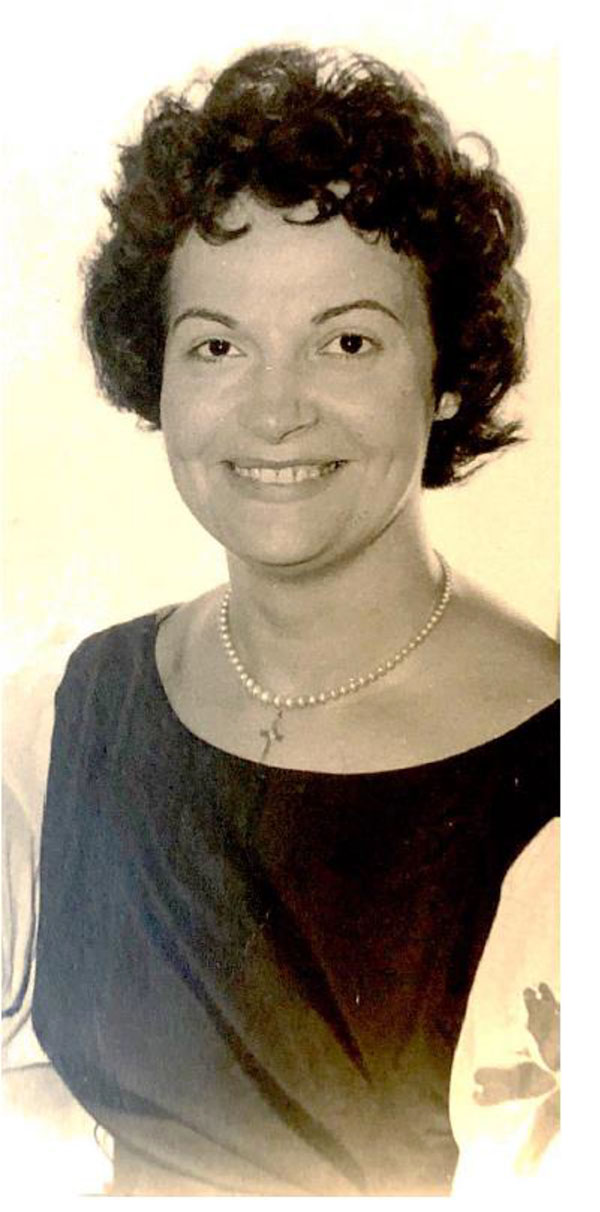 The piano has been around 100 years old. Dr. Long's wife said, since her mother passed away, no one played this piano. Dr. Long's wife was in the deep missing of her mother while listening to Ryan's performance. At the same time, Dr. Long and his wife could feel the students' love for piano playing and music and felt touched that the passion for music connected different generations so closely.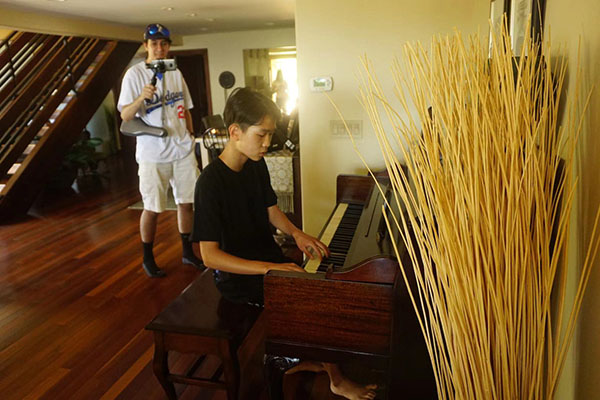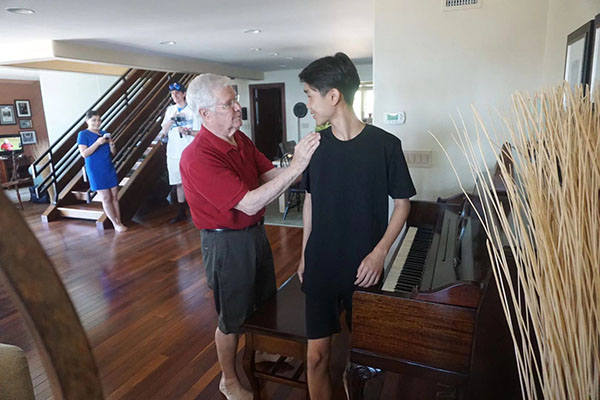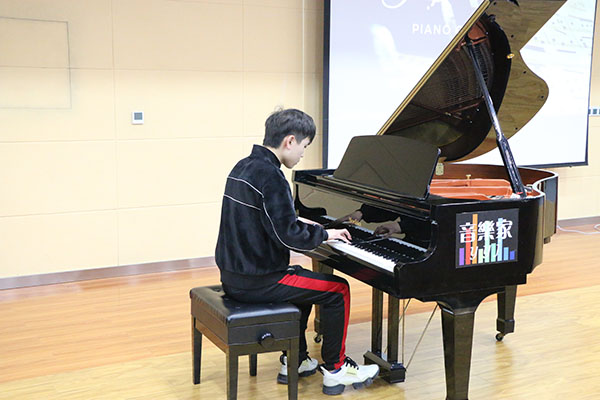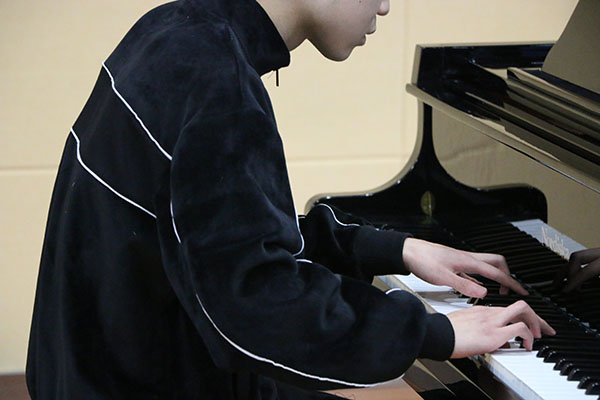 After Dr. Long and his wife shared the story, those students felt so touched. The students who love piano playing were more determined to pursue their music dreams. After learning about the story happening at Dr. Long's, Caitlin Meyer, a music teacher at Pegasus, decided to hold a special piano competition, named after the mother of Dr. Long's wife. That is why the heart-warming and meaningful Josephine's Jubilee Piano Competition took place on January 13.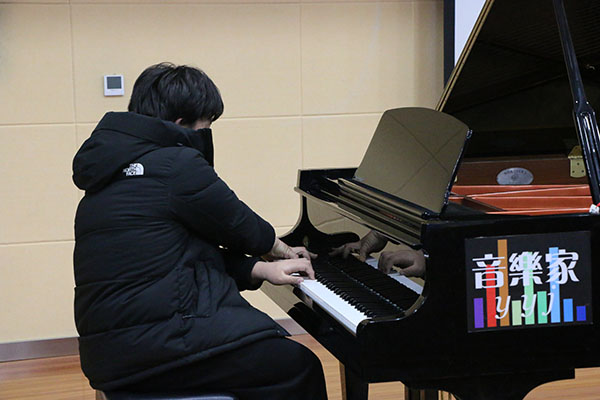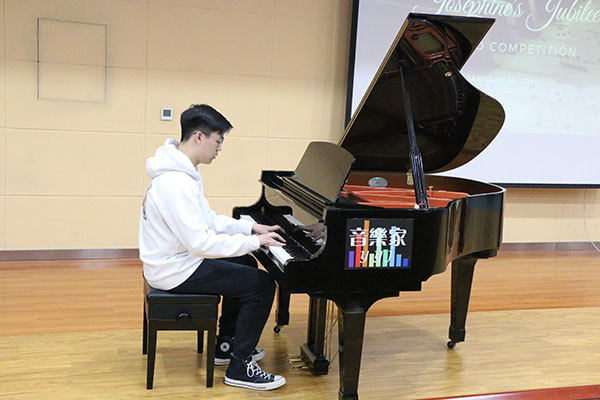 Music is boundless , especially at Pegasus. Pegasus hopes that through such a piano competition, the passion for piano playing will be changed into love, which is integrated into the beloved music. The contestants presented touching tunes through their own understanding, some of which were soothing and some of which were exciting. The contestants won the applause from each classmate and each teacher again and again.
Caitlin said that many of Pegasus students had no access to piano classes before coming to Pegasus. At Pegasus, with the influence of their classmates and the music atmosphere, they gradually became interested in music and piano playing and took the initiative in learning. The Beginners' Group just began to play the piano after coming to Pegasus. They could take part in the competition at ease after a few months'study.Caitlin also said that Pegasus offers professional piano education with instructions of difficult skills. Students do not need extra training outside of Pegasus. Learning from the piano class makes students qualified enough to participate in various major competitions.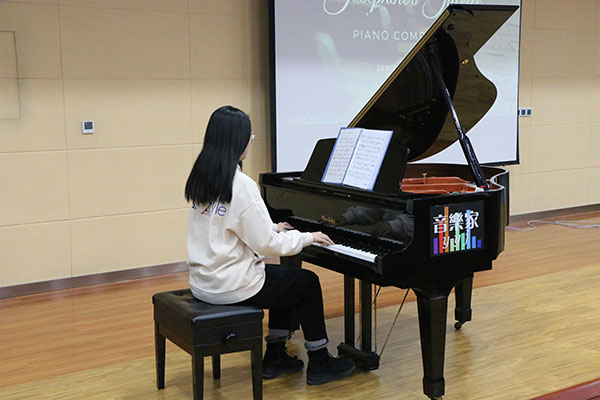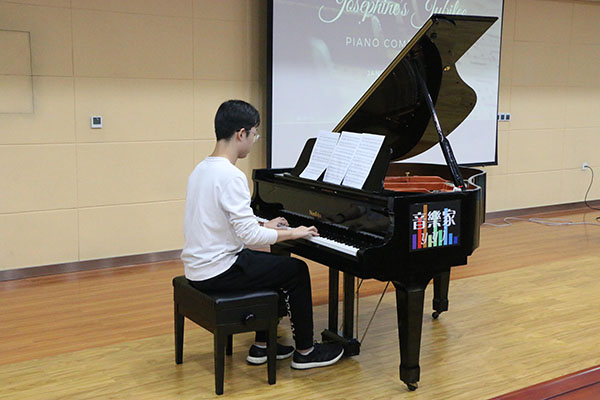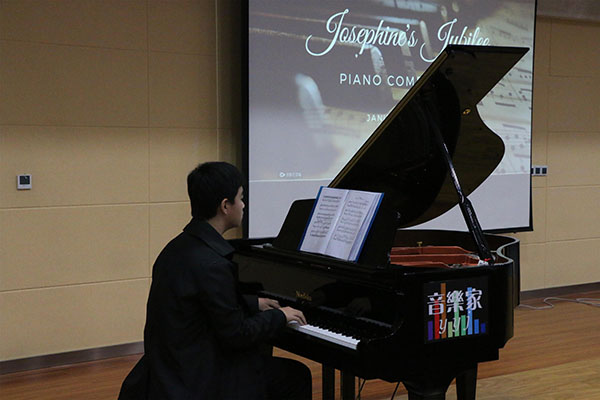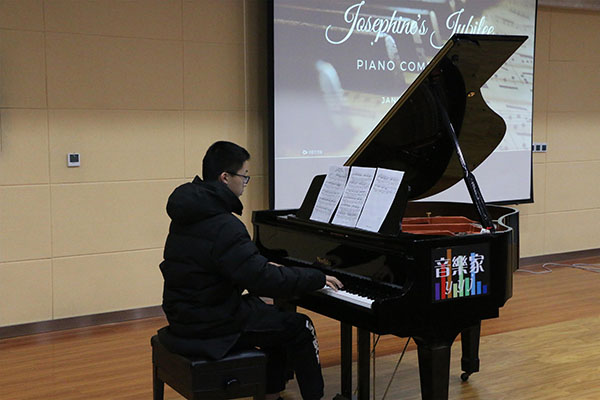 Students explore and develop different interests with the help of Pegasus warm real life. At Pegasus, students pass on their dreams via music;piano playing connects different generations warmly. It is believed that in the Pegasus family, students will use the melody of youth to compose their own fantastic tune of life.