Graduation Ceremony 2020- Hope you will have a bright future and we feel the same when wemeet again
        Release Time:2020-06-20 17:05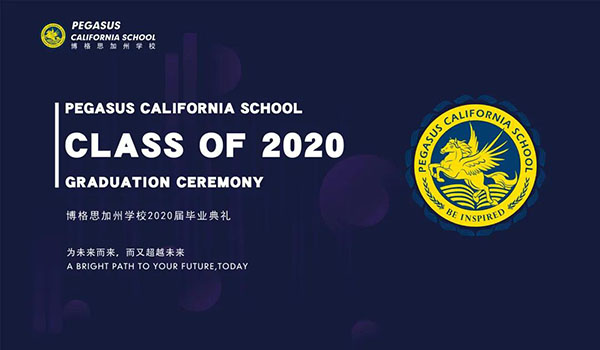 This is an era of departure prevailing, but we are not good at making farewell. June is a farewell season every year. Many people had their graduation in the fragrance of gardenia. At Pegasus, there may be words that you have not said, which relate to past, youth and future. Hope you will have a bright future and we feel the same when we meet again.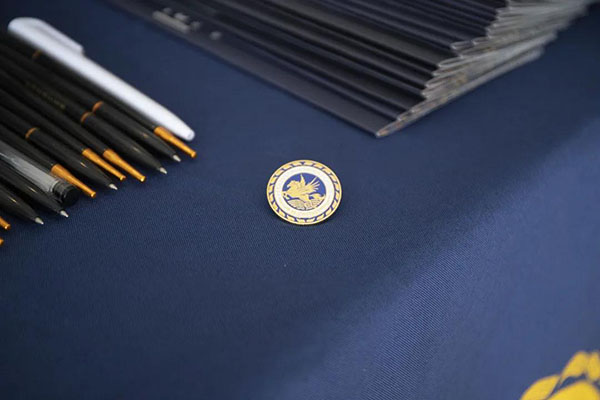 On June 19,2020, at 2:00 p.m., Pegasus California School had the themed graduation ceremony 2020"coming for the future, but beyond the future ". At 12:00, the graduates arrived to prepare early for the important ceremony of their lives.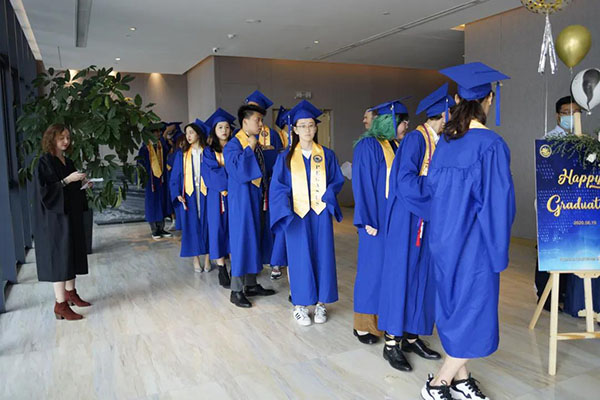 At 2:00 p. m., the commencement begins. The graduates entered the auditorium and took a seat with the blessing of their parents and teachers.
At the beginning of the ceremony, Mr. Jonathan Schembari gave a welcome speech and introduced the guests. In Mr. Schembari 's speech, he mentioned every graduate who left too many good memories on Pegasus campus, but also impressed each teacher deeply. The children recalled their fast passing four years and shed tears of reluctance to part.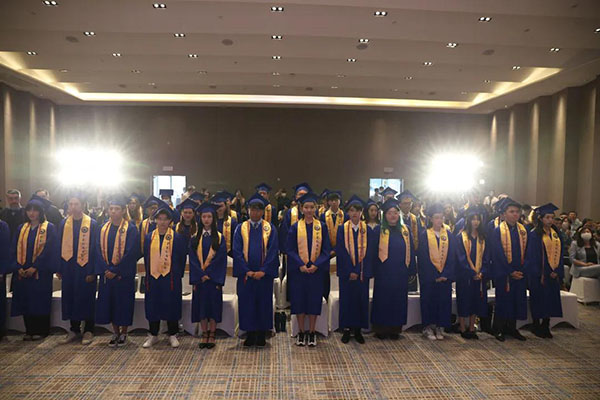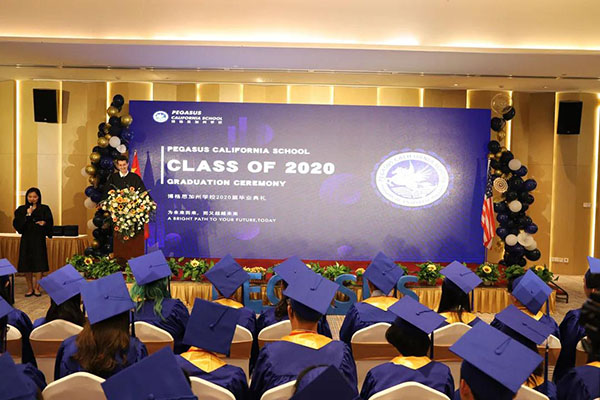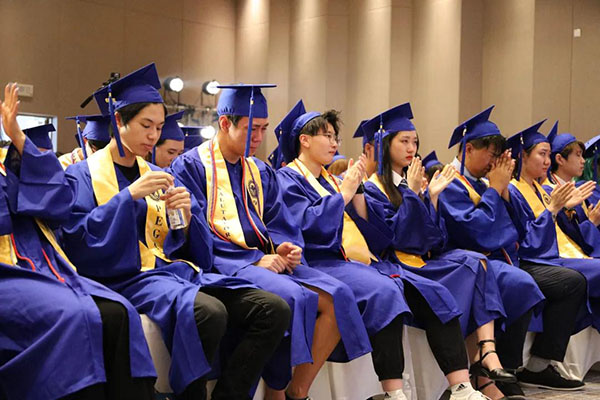 Headmaster Garrick Owen, Founder Steven Ma and Superintendent of Val Verde Unified School District ,Mr. Michael McCormickand Dr. Long in U.S. sent videos of graduation blessings to congratulate the 44 senior class of 2020 class on getting their ideal offers, running to the world famous universities they dream of. They are always the pride of Pegasus.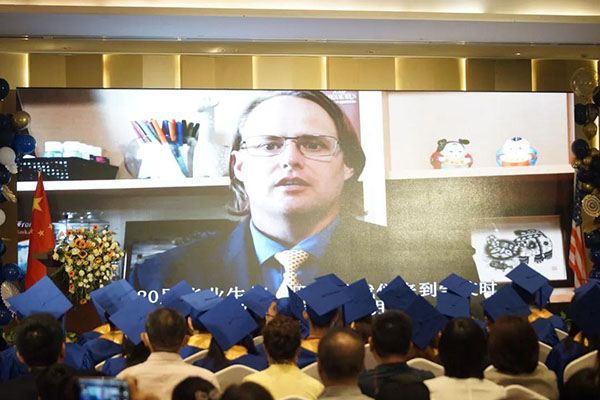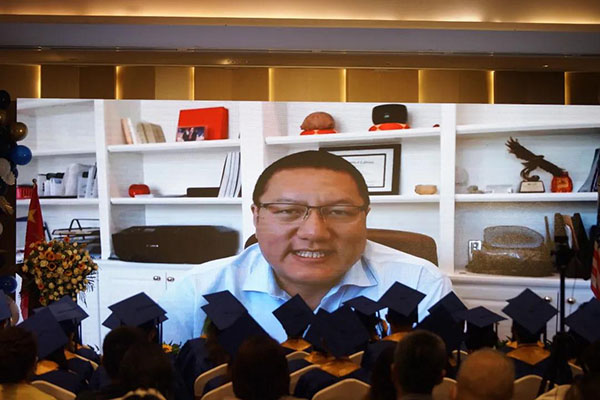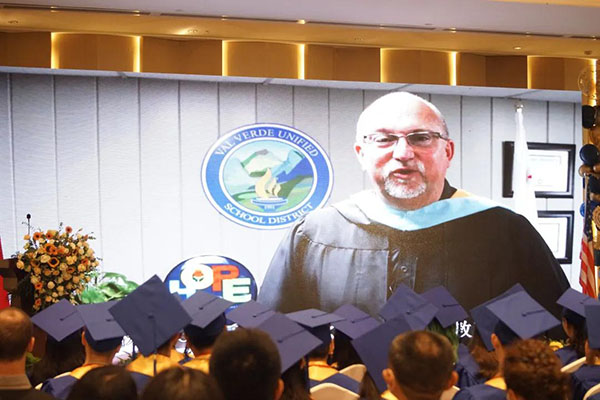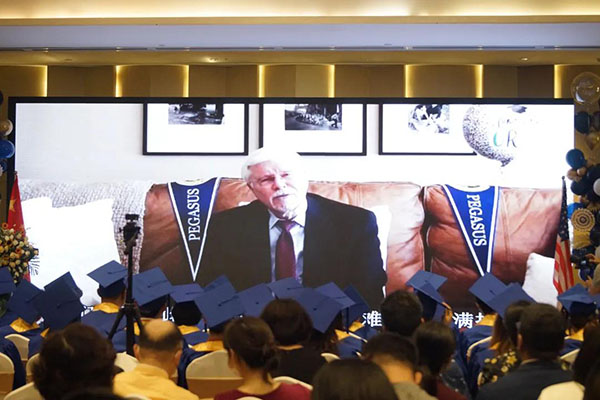 Graduates Grace Zhang prepared a gift for her classmates, which recorded their nearly ending high school days, laughter and tears.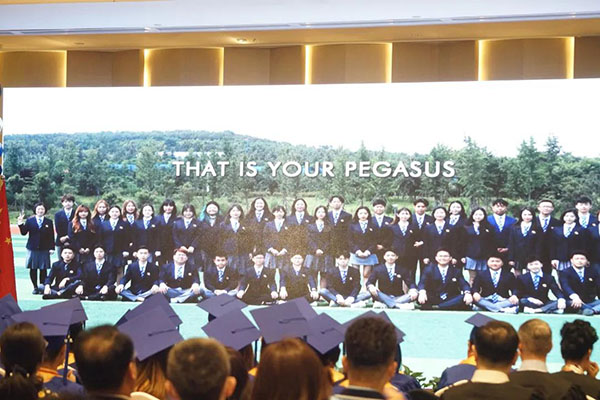 Every Pegasus teacher showed their great congratulations from the united states though they were unable to get to the graduation ceremony because of the pandemic outbreak.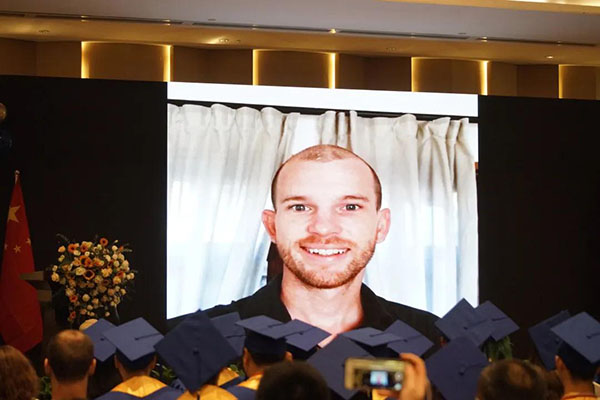 Today, more than 40 of our graduates in the witness of parents and teachers took the heavy diploma from the hands of the teacher in turn. Up to now their high school life drew a satisfactory end. They will be riding on the God of Hope Pegasus to open up a new world towards a brighter future.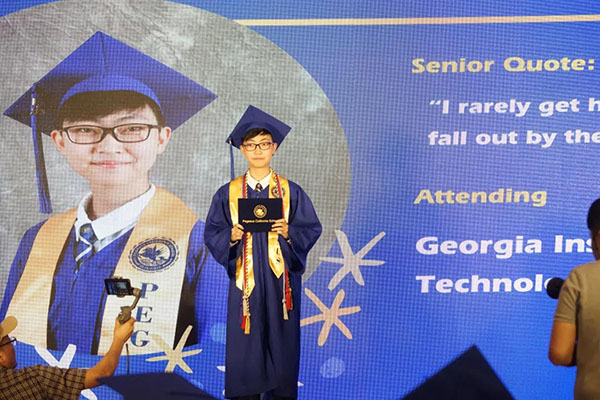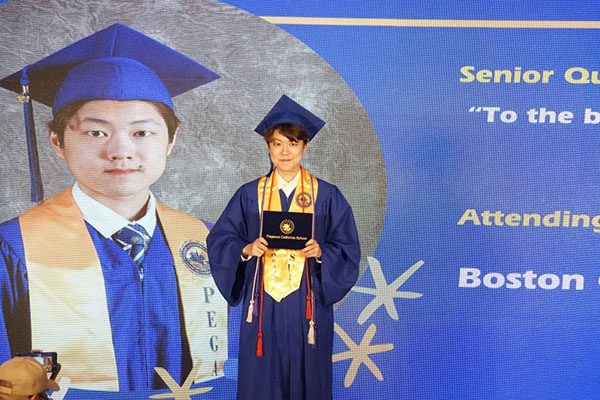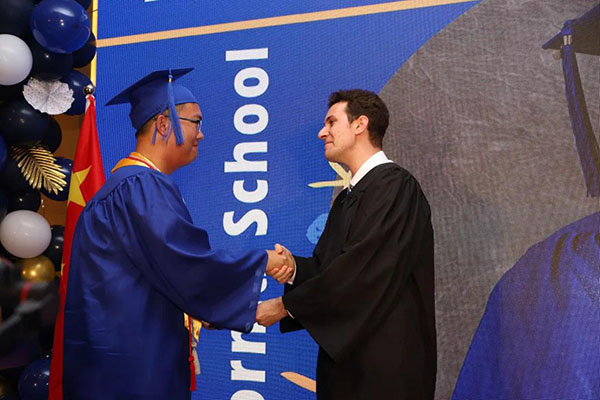 Valedictorian Alice Qiu stepped up to the podium to make a speech. She used fluent English, expressing the reluctance to part from high school life, thank parents for their support with sincere feelings and thank the nurturing of teachers and amateur in sincere language. The teachers hope that you will return as a teenager even though you have gone through a thousand sailings. Pegasus will always be your home, hoping you will always come home to pay a visit.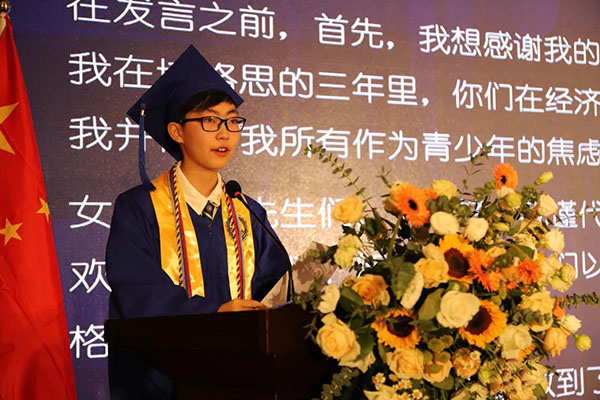 The graduation ceremony 2020 of Pegasus California School had a successful conclusion with the laughter and tears of the graduates, parents, teachers. So far, the 44 graduates of class of 2020 successfully completed their high school life. As they live up to expectations, they received the offers of their favorite world universities with proud achievements. Of the 260 + offers ,20 percent of students were admitted to the top 30 universities in the United States ,72 percent were admitted to the top 50 universities in the United States ,93 percent were admitted to the top 65 universities in the United States and 100 percent were admitted to the top 90 universities in the United States. The acceptances from University of California system are even more impressive :15 students admitted to Irvine ,14 students admitted to Davis ,11 students admitted to Santa Barbara ,5 students admitted to San Diego ,4 students admitted to Santa Cruz and 3 students admitted to Riverside. Among them are the University of Southern California, Carnegie Mellon University, New York University, Boston College, Georgia Institute of Technology, University of Illinois at Urbana-Champaign, New York State University at Buffalo, University of Sydney, University of Toronto, Parsons School of Design, New York School of Visual Arts, etc.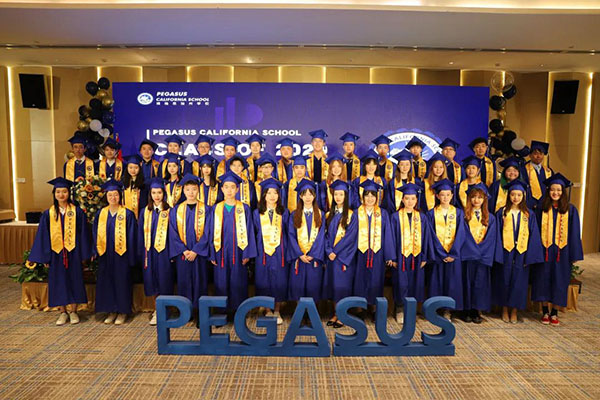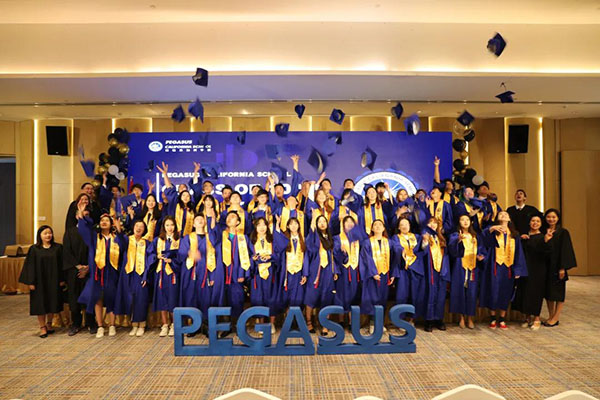 Pegasus students, Pegasus is so shining because of your youth. May you be clear and sunny, always have goodwill and bright future. Happy graduation!