Offer Season, NYU seems to be in love with Pegasus
        Release Time:2021-03-05 14:43
At the end of the year and on the cold days, you are coming with vigor, meeting spring leisurely clouds, former lovely people and the beautiful expectations for the future. During the warmth of spring, all the flowers bloom, looking forward to a most beautiful encounter at Pegasus!
During 2021 application season, the offer from the world's famous schools have been flying to Pegasus. Up to now, Pegasus Grade 12 students have received offers from the United States, Canada and the United Kingdom, including New York University, London Art University, Parsons School of Design, University of Toronto, McGill University, University of Illinois at Urbana-Champaign, Santa Clara University, Purdue University, Snow City University and other top universities; Majors of admission are also different, covering business, finance, life science, art, education and many other popular disciplines. The total number of Offers has also exceeded 60!
What's worth mentioning is that since the beginning of the first batch of graduates in 2019, Pegasus students have gained four Offers from New York University (NYU) up to this year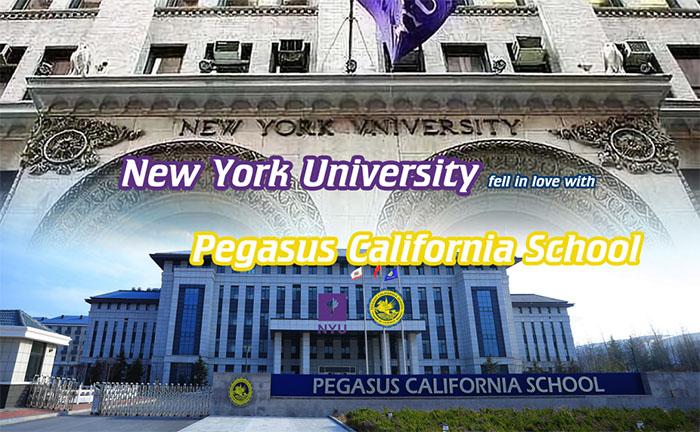 NYU is in love with Pegasus
Among the Top 30 universities in the United States, New York University has become one of the most popular universities in China on the factors of geographical location, world reputation, education quality, employment level and international communication degree. At the same time, the admission rate of New York University is also known as harsh, no less than "Ivy League"
According to the admission data released by NYU, three New York University campuses (New York/Abu Dhabi/Shanghai) received a total of 85,000 applications last year, but the acceptance rate has reached a new low with 13,000 undergraduate students enrolled in the New York campus, a rate of only 15 percent. The number of applications to Shanghai Campus alone reached 13807, of which 966 were admitted and the acceptance rate was only 7%.
Even in face of such a harsh admission difficulty, Pegasus graduates almost can be favored by New York University every year, creating a harvest of four offer achievements! They are: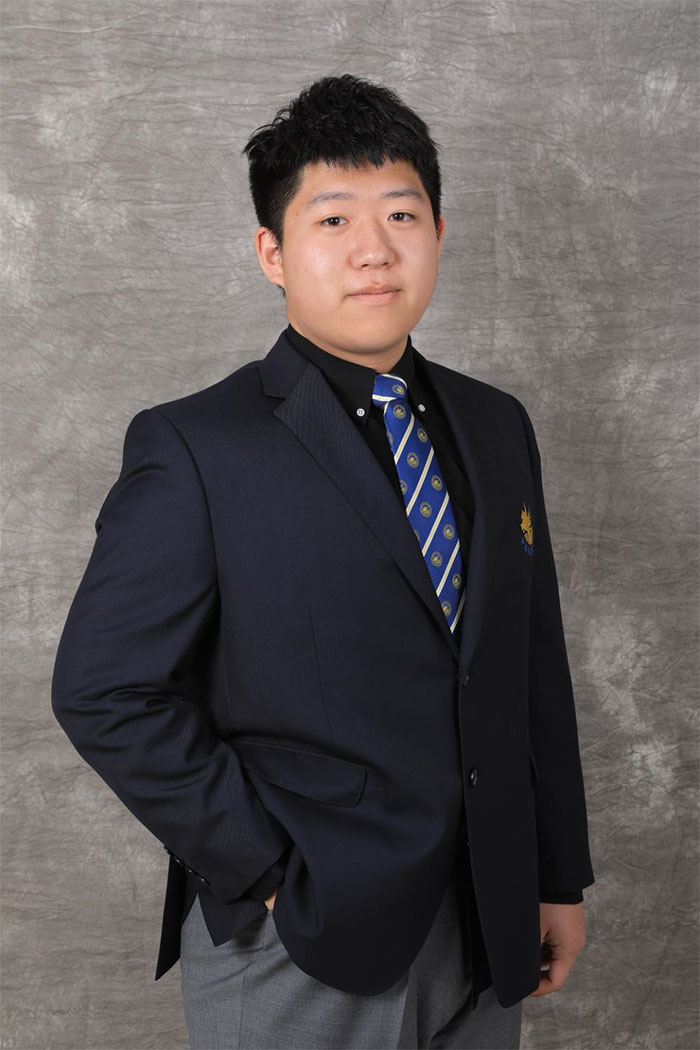 Kimi Li
During the summer vacation of 2016, I met with Pegasus, which became the starting point of my dream- Be Inspired. Here, for the first time, I experienced the purest American class, the English Only teaching environment; here, I met the affable teachers from the other side of the ocean. I am grateful to meet you as a member of Pegasus family. These beautiful and precious memories will be unforgettable wherever I go.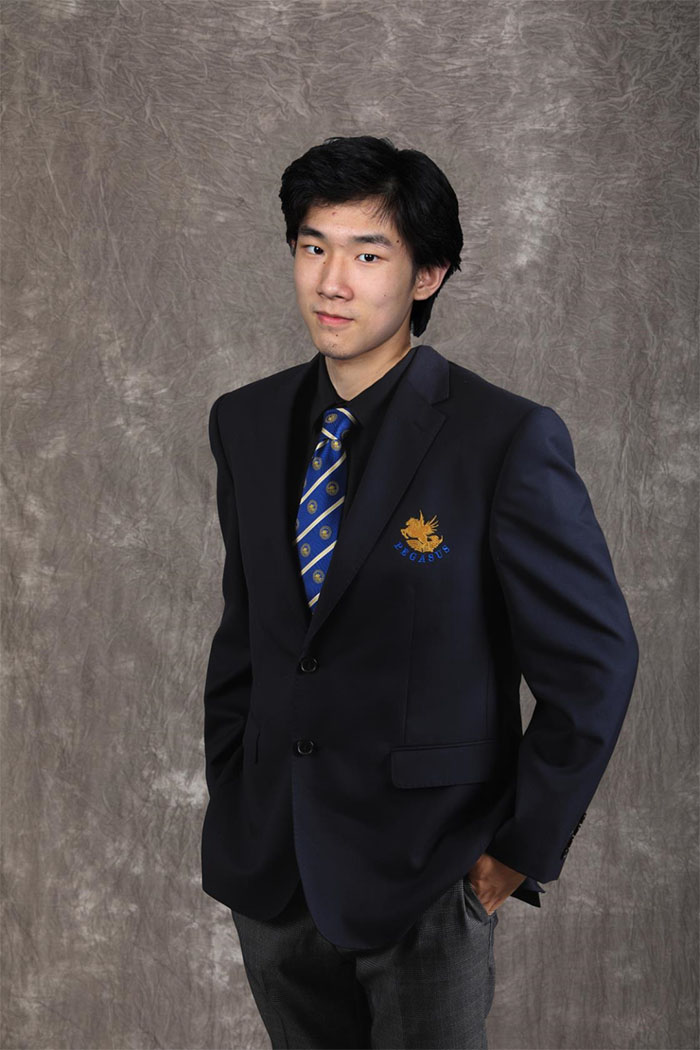 Bobby Han
Bobby transferred from the British International School to Pegasus. He likes science and engineering, maintained excellent results, won many AP high scores and was awarded the title of AP scholar. Bobby had been leading their robot team to participate in various regional and international competitions for four years of high school life. Bobby is also an excellent speaker, who won the excellent speaker award from NSDA debate competition.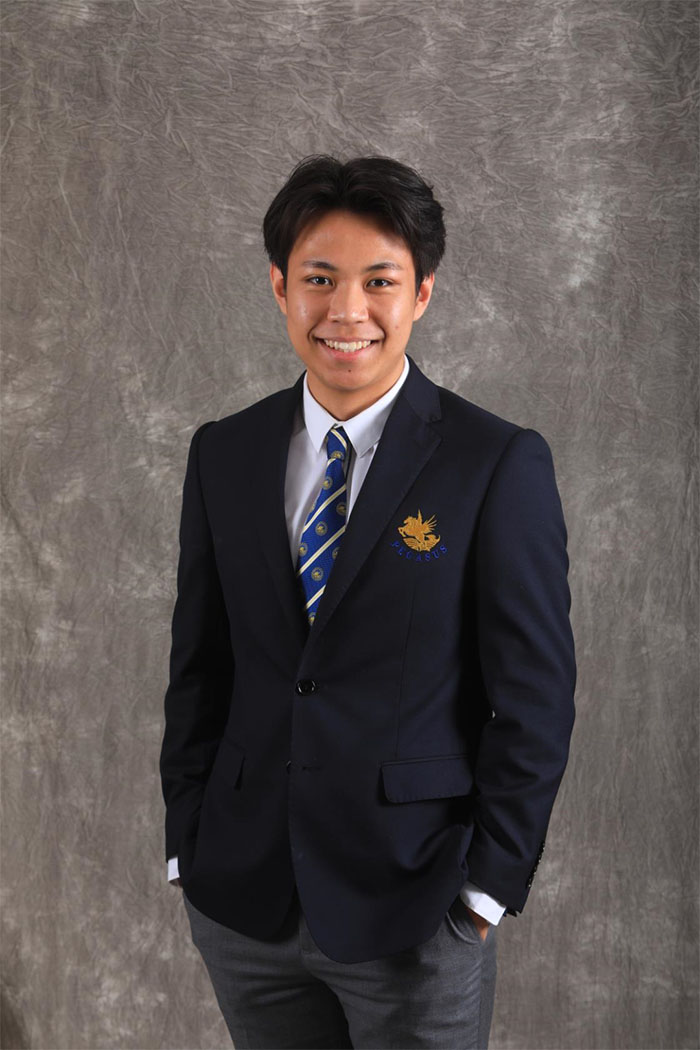 Antonio Jiang
Antonio had studied at Pegasus for four years. He likes football and music, set up their own band in Pegasus and as a keyboard player, leading the band to participate in many activities organized by the school. He is also one of the leaders of Pegasus Football Club, leading the football team to play with other schools many times during the four years at Pegasus. At the same time, Antonio was also a two-term student government president. He loves learning and loves life more. He is a real sunshine boy!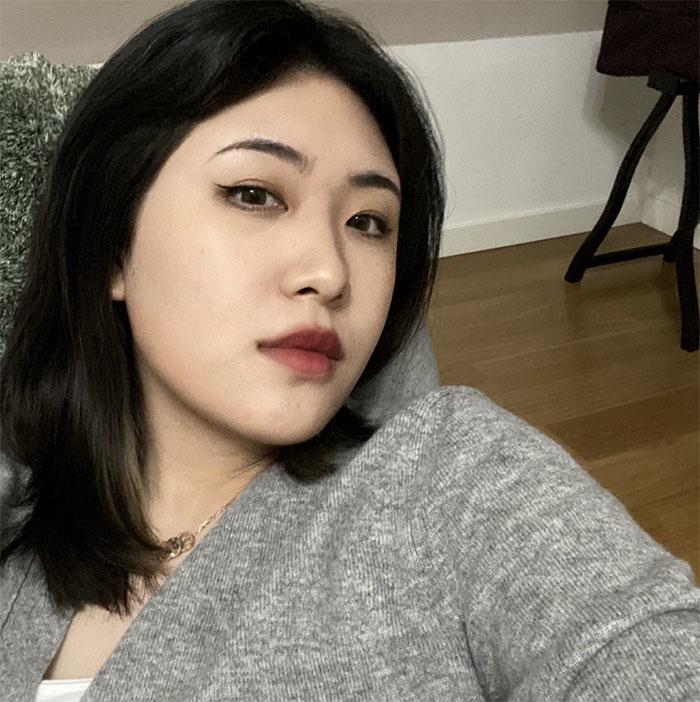 Amber Bi
When I was in school, PL Windey and the Counselor Crystal always stressed the importance of GPA to me, so I tried to keep the GPA around A. Ms. Efferding and Mr. Schembari wrote letters of recommendation for me. I am very grateful to them! A few years of school Club experiences have strengthened my leadership and teamwork skills and these experiences and the qualities I have gained are reflected in my application form. I believe these will be of great help to my application.
The "cronyism" recruitment attitude of American universities
Former head of International Education Liaison for California Department of Education, Steven Ma said:
The first two of the five key points in the application are transcripts, letters of recommendation, standardized test scores (SA, TOEFL, etc.), extracurricular activities and personal statement (PS). A series of false high school transcripts and letters of recommendation from China in the early years led to the common trust crisis of American universities in Chinese high schools. Famous American universities, especially top 50 schools, have concentrated their admission to a small number of famous schools in Beijing, Shanghai and Guangzhou. To some extent, they are afraid of 'choosing the false students'. The first two are offered by the high school which the students attend. For unknown schools, they tend to be conservative and do not expand source areas of students.
Therefore, Pegasus has been recognized and fully trusted by American colleges and universities, especially New York University, in a short period of time. It is impossible for many international high schools in China to have this with a 10-year accumulation.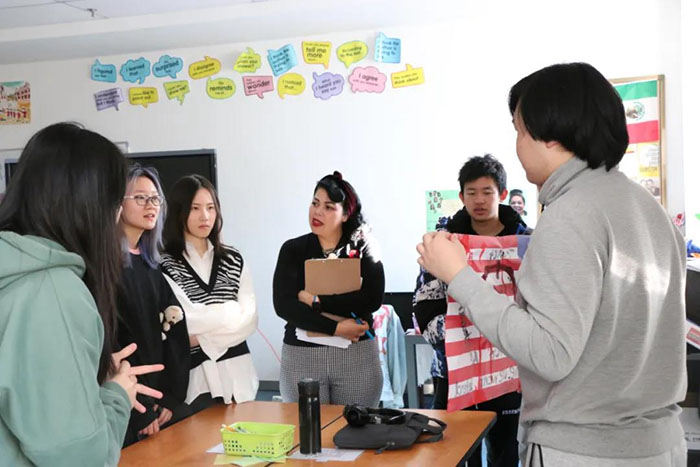 Good News of Offer during 2021 Application Season

American Universities(Partial)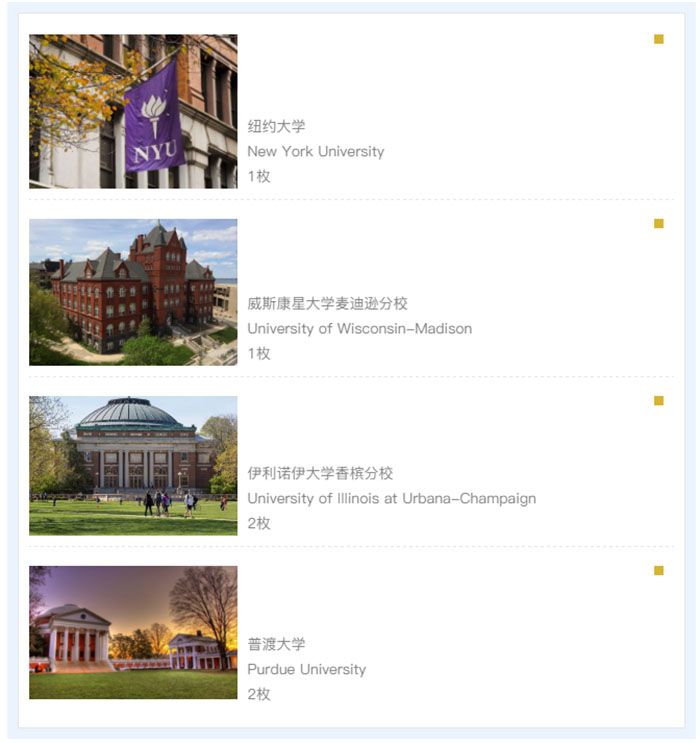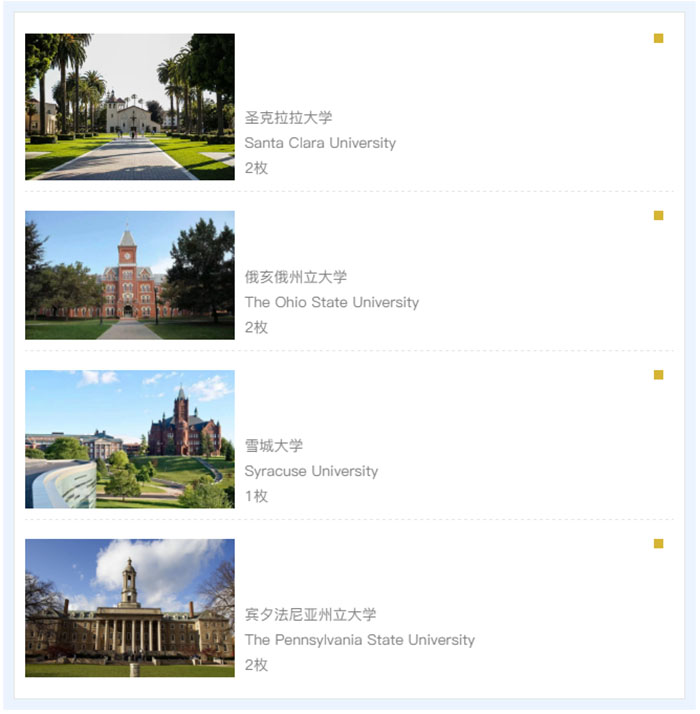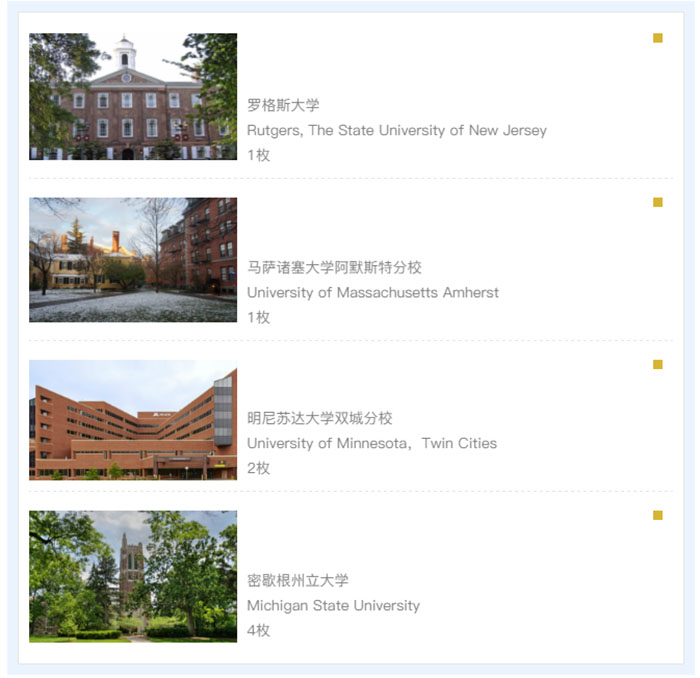 Canadian Universities(Partial)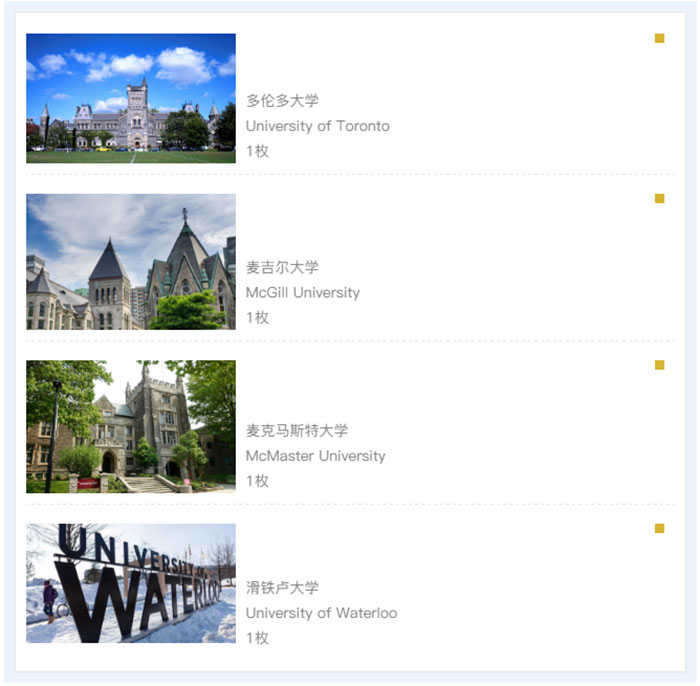 Art Schools(Partial)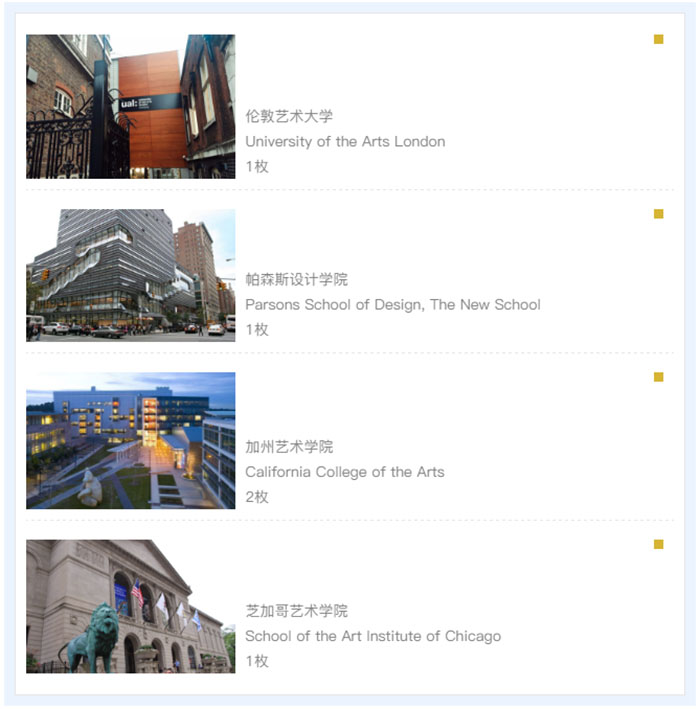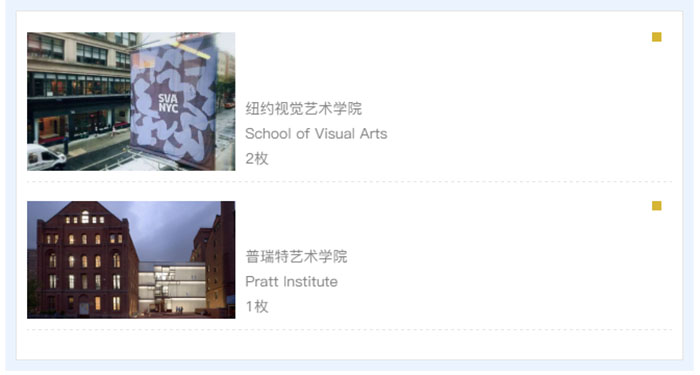 There is no end for excellence
Dreams are still sailing
There is more "pleasant surprise" on the way!