Whenever we disagree with each other, the English class becomes a drama class? Students are little actors incarnate?
        Release Time:2021-05-14 15:27
A play a parting, a life with sorrow and joy
So is the charm of the drama
A small stage, a touching performance
Playing tragic or the emotional story
As if the compression of the vicissitudes in life
And like a pocket stage in life
In 1947, Arthur Miller wrote "My Sons" and became famous through public performances and two years later he won the Pulitzer Prize for " Death of a Salesman" again, establishing his immortal status as the contemporary American playwright and even on the world stage. In "My Sons" called "American drama's conscience ", the tragedy of the family tells the tragic story of 21 pilots who died when the factory owner sold the cracked cylinder heads to the army. Joe's son, Larry, who was on the frontline, kills himself in shame after learning of the incident. Joe who made money out of the war felt no guilt. He had made other people sinful, so he needn't go to jail. He learned the truth of Larry's death three years later...The series premiered on Broadway in 1947 and played 328 consecutive times, winning the Tony Award, the New York Theatre Critics Association Award for Best Written Writing and many other awards .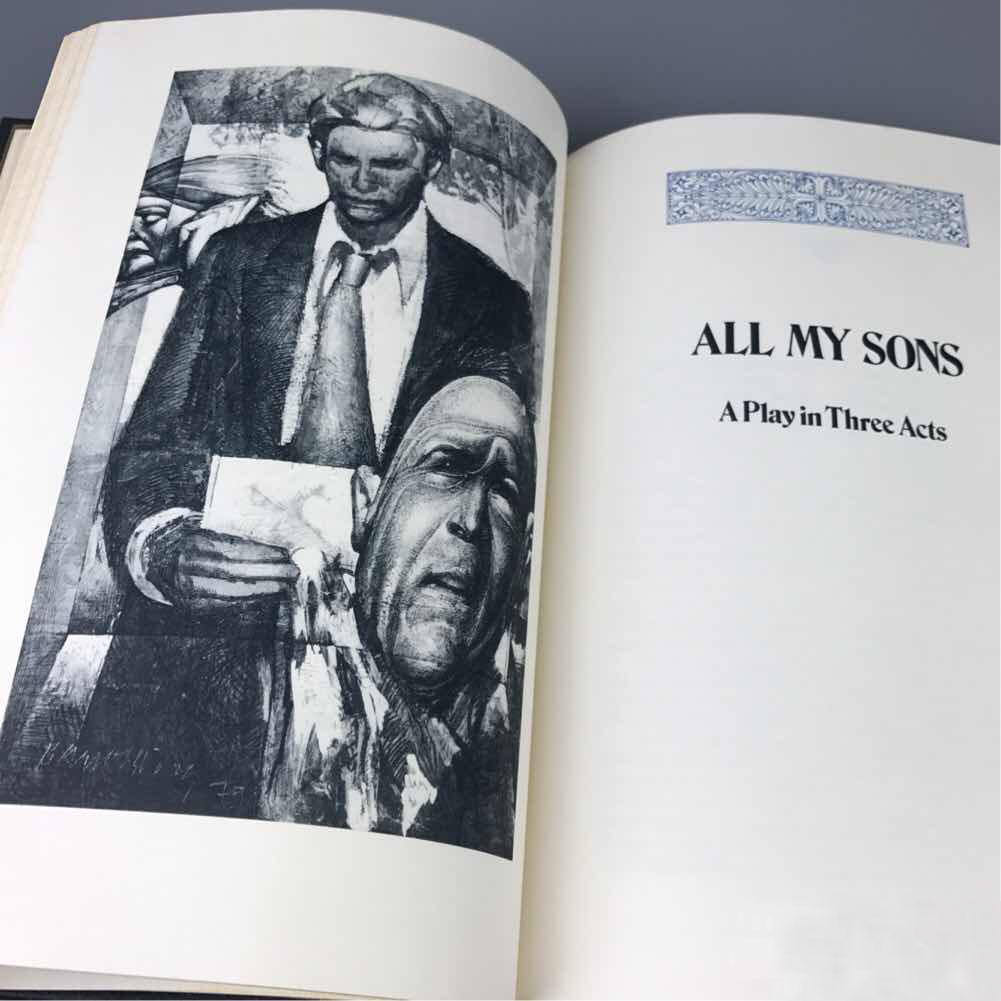 In Pegasus English class, in order to enable students to have a deeper understanding of the drama" My sons", Mr. Matthew, the English teacher made the class a stage for theatrical performances.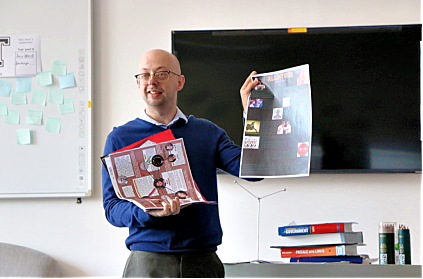 Students first read the text carefully and freely discussed the ways and possibilities of performance in a group , thus designing their performances with their own understanding (e.g., interactions between characters, lines, performance rhythm , conveying thoughts and emotions to the audience by focusing on tone and sound control) , and designing their scenes (e.g. focusing on characterization , contrast , structure , dramatic tension) .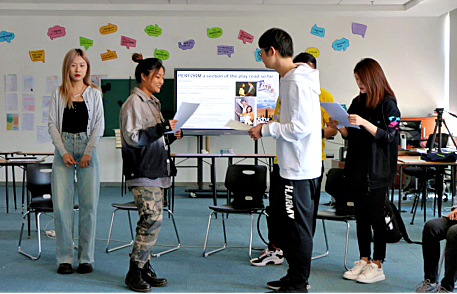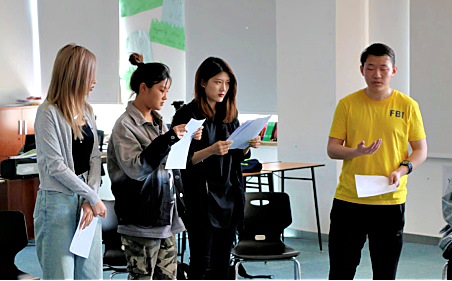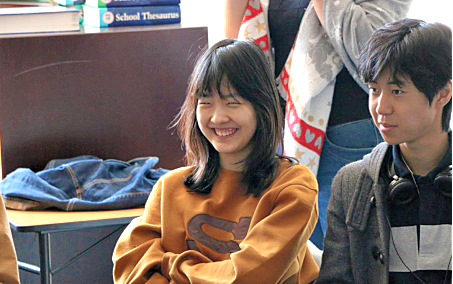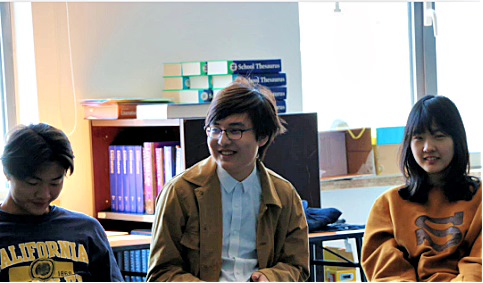 Two educational ideas of the French thinker Rousseau: "Learning in practice "and" Learning in dramatic practice ". The combination of drama and education is to hope that children can feel and understand the meaning of knowledge in various fields in the process of participating in drama from scratch, and exercise their ability of expression, language, planning, teamwork, execution and so on from mutual communication and cooperation.
The charm of Mr. Matthew's English class combined with drama is that he is beyond the restriction of education form. With the goal of "stimulating" children's potential, he uses the elements of drama to design various experiences to infiltrate into education. Make the classroom a small "stage"
at any time so that every child can become little "actors" in their own heart
.
Through role-playing, virtual situation and other dramatic ways, children learn to be confident, firmly taking every step in life; learn to take control, think independently and face every challenge in life in a better state.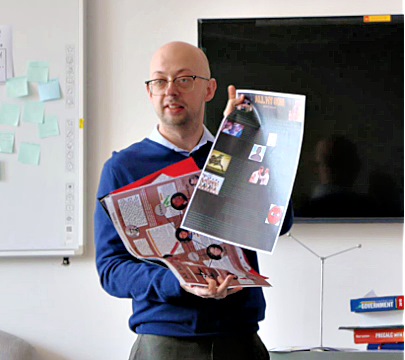 Matthew Briggs(Pegasus English teacher)
In this unit on Arthur Miller's All My Sons, students had practiced close reading of the text and learnt some important analytical skills but the culmination of the project lead students making use of, and developing the necessary practical skills that is sharpened through drama activities.
Through performing a section of the text students demonstrated an understanding and enjoyment of drama, developed group and individual skills and studied the various ways to which they can communicate ideas and feelings to an audience.
They learn how to discover the performance possibilities of a text and worked with their group members to consolidate their understanding of it through devising their performances by considering acting (e.g. interaction between characters, using dialogue, addressing pacing within given episodes of the play, developing physicality by focusing on tone and vocal expression), devising their scenes (e.g. attending to characterization, contrast, structure, dramatic tension) and collectively being involved in directing (e.g. providing constructive advice to other students, having a clear sense of directorial concept by considering staging and how the action will take place).
It was an enjoyable process in which teachers could see students personalize their scenes and give very insightful rationales when they had to explain aspects of their design. I enjoyed the uniqueness of the scenes across the different groups work and felt that students really engaged with the task in ways that reading alone does not offer. Drama is one of crucial ways of affording students opportunities to practice their spoken English and use project based learning to allow them the freedom for personalizing, selecting aspects of the text they are most interested in.