[Pegasus Story]let's listen to Jessica's story and feel her gentleness and tenacity
        Release Time:2021-08-27 13:53
I think I will major in statistics for four years at college, but I will try some other areas, like UFC MMA. I want to challenge myself.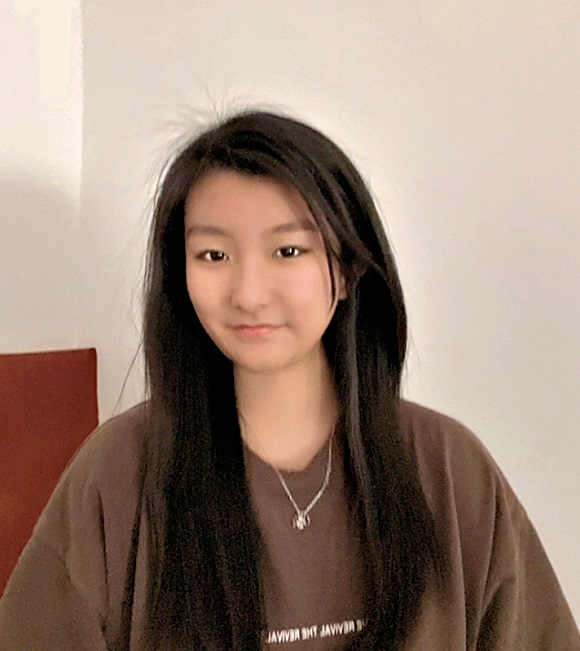 In grade 10, she transferred from an international school in Qingdao to Pegasus. During this year's application season, she got 10 offers from 10 famous universities Speaking gently, Jessica often has a sweet smile on her face and the other side out of our expectation.
She is addicted to math and loves mixed martial arts.
The "quick-witted" girl also has her "independent and calm" style
Today's "Pegasus Story", let's listen to Jessica's story and feel her gentleness and tenacity
"Admitted to Three Famous Universities"
Hi, everyone, I am Jessica, a 12th grader. I've been here for almost two years. I have received offers from University of Toronto, Melbourne, Boston, UC Davis, UC Riverside, Lehigh University, Purdue University, Northeastern University, Pennsylvania State University and Ohio State University.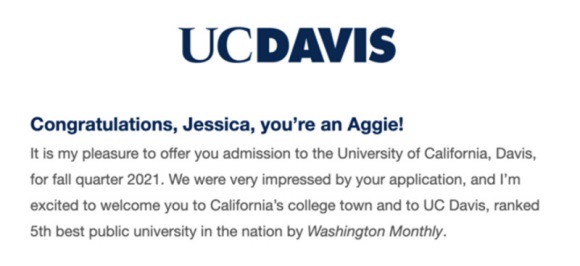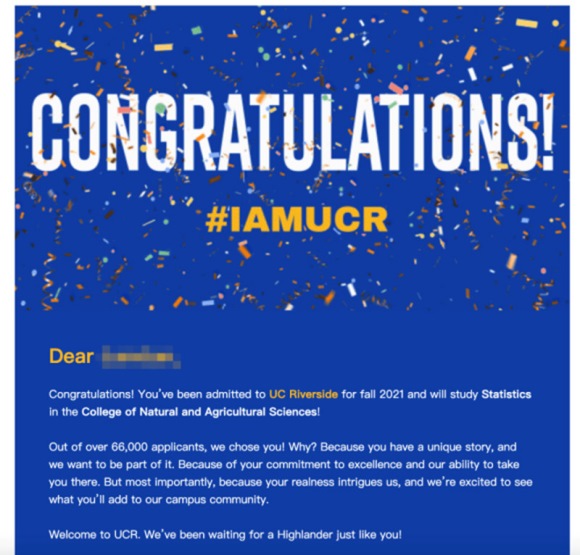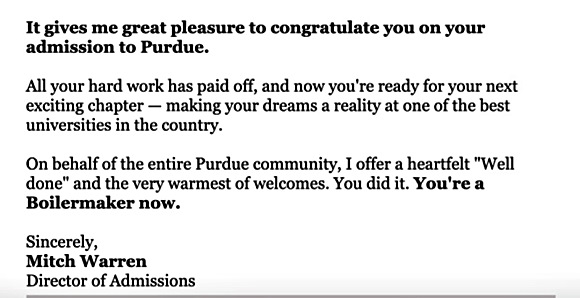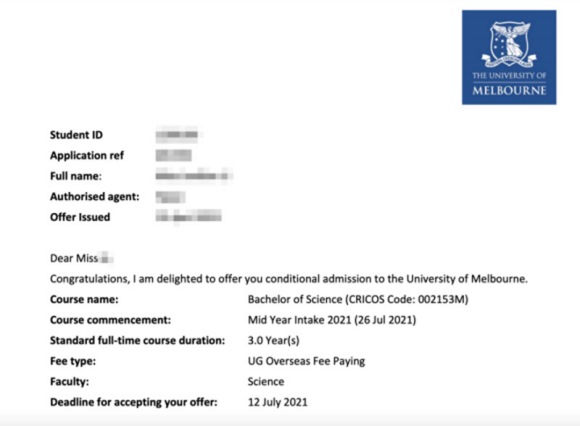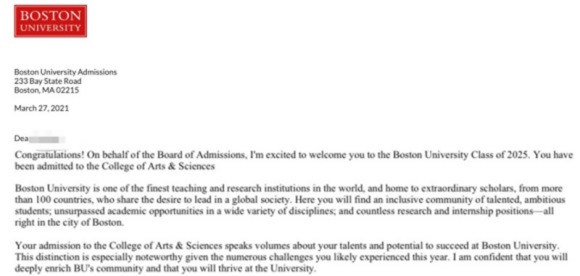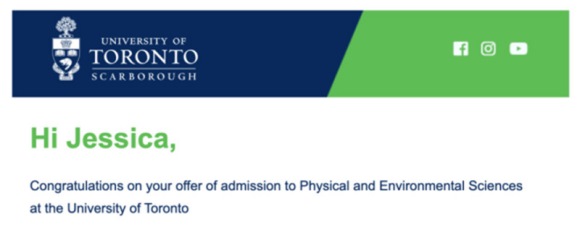 I would use "quick-witted", "lively and naughty", "independent and calm" to describe myself.
Transfer from an international school to Pegasus
I transferred from an international school in Qingdao to Pegasus during the second semester of grade 10. My last school had a feature of British education, similar to public high schools. I transferred to Pegasus for several reasons. On one hand, I prefer American education and Pegasus offers authentic American education. On the other hand, Pegasus education is similar to the way of American teaching, which can help us have a good transition and adapt to the life at college.
At Pegasus, classmates and teachers get along like friends
At Pegasus the school life, teachers and classmates or the way of education have brought me a lot of growth and change. If I use a few words to describe myself, I would say "quick-witted" and "lively and naughty". Pegasus classes are not mechanical and boring. The teacher can always lead you to make the atmosphere very active. Students and teachers get along like friends, very happy every day.
Pegasus shaped my "independent and calm" characters
I didn't stay in boarding school before I came to Pegasus. Pegasus environment and educational concept are to exercise our creativity and some divergent, critical ways of thinking, in Boggs, need us self-study and self management, two years in Boggs made me feel more "independent and calm" than before.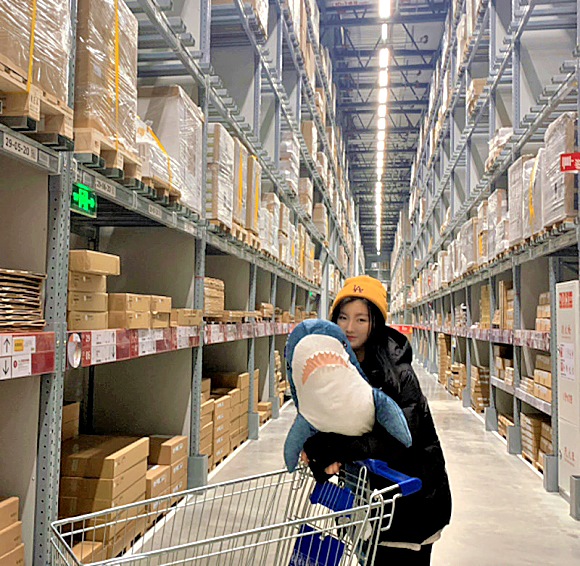 Jessica
I will choose between UC Davis and BU and major in data statistics

The assignments in class should be digested in time
In terms of standardized test results, in fact, I did not spend a very long time preparing for it, because I transferred to Pegasus and encountered the pandemic, so there were not many chances for standardized tests, but I think the standardized test results are still very important. The earlier, the better.
GPA is also a key indicator. Note please: I preview in advance to have a good GPA, timely review and digest the assignments as soon as possible. Don't pile together, I think Pegasus teacher homework is not only to help us improve grades, but will really can improve our English reading, writing ability.
The experience of attending the student union at Pegasus has exercised my leadership
I just joined ABS about two years ago when I came to Pegasus. Now I am the secretary of ABS. I think American universities not only consider our academics, but also various aspects. For example, leadership is a very important aspect. Pegasus education system can make me better understand and adapt to American education, improve my sociable ability, which is very important for the future college life.

Choose the major you are interested in during the summer school time.
I also attended the Summer School of Brown University before, and I applied for statistics major at college, and I studied statistics at Brown summer School. If you can decide about a major in advance, you can take part in some extracurricular activities accordingly. The university feels that you have your own understanding and interest in a certain aspect, and show your love in these aspects through practice. In addition, we can also judge whether our chosen major is what we like or whether it is really suitable for ourselves.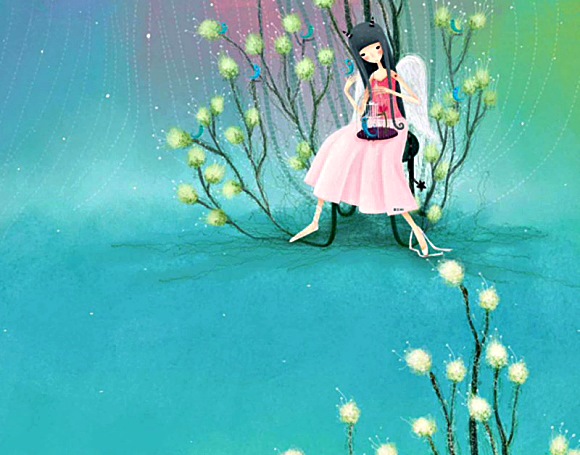 图片来源于网络

Will major in Statistics and try UFC MMA
Although I have some offers. I still prefer American universities. I may choose between UC Davis and Boston University. I think first of all I am interested in mathematics, I like numbers, especially statistics, so I participate in activities and competitions related to these aspects, I think I will major in Statistics for four years, but also try some other areas, such as UFC mixed martial arts. I want to challenge myself.

Pegasus counselor gave me a lot of help
For the courses at school, I never attended cram schools. I think the teachers gave lessons very clearly, including some questions we asked. They were patient to answer our questions. Counselor Crystal gave me a lot of help. For example, since last application season, I often communicated with her in terms of choosing universities and applications. She would tell me which schools were appropriate to apply for and which ones can be as ambitious goals to try, including how to prepare in terms of academics and, also helped me write a letter of recommendation.

Love English teacher Mr. Matthew's classes
I like English teacher Mr. Matthew's class very much. I think he is really a particularly meticulous teacher. I am the first year reading his AP literature class. This class I think is in English is a little difficult class. He not only takes us to do some activities in class, and he assigned class homework. He is really can let us to improve reading writing ability, not only must complete, but really solid our foundation, let us can benefit to the university.

The teachers and classmates helped me fit in naturally.
When I transferred to Pegasus, I really felt some pressure. After all, British teaching style schools are different from American style schools. I transferred to this school and did not have friends here, so there were some worries about whether I can keep up with the class and adapt to the school life. But these worries were relatively redundant. When I came to Pegasus, I found that the teachers and classmates were really nice,, including my roommates. I quickly made a lot of good friends and adapted to the school life.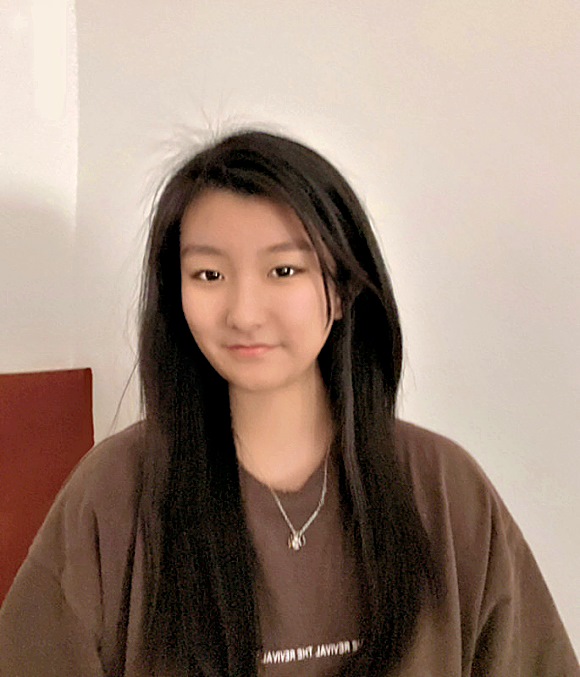 Jessica
Suggestions for younger schoolmates

A long term plan is needed for college application
First of all, I suggest that we should make a long-term application plan, and then complete the things in each stage. Even if the outbreak of the pandemic does not have much influence, and school teachers gave us great support and help, so I hope you don't have any pressure. Not stressful like we imagine. We try to choose our favorite major and university according to our interest and the results will be better.

Make good use of Pegasus learning environment
Academically, I suggest that we not only pay attention to GPA and standardized tests, but also make good use of the good learning environment at school as much as possible, such as communicating with subject teachers and actively participating in classroom or group tasks, not only for grades, but also to improve our comprehensive ability.

Spend more time on the extracurricular activities that we are interested in
As for extracurricular activities, I think we must do the activities we are interested in and spend more time in these aspects. A lot of school activities can improve our leadership. Pegasus teaching system can let us show our real level to the university and can let the university see the comprehensive development of morality, intellectual, physical education and practice.

Lower grade students must lay a good language foundation
For the lower grade students, I think the foundation of learning is the most important. For example, the English level is the absolute foundation. If we can improve our English level as soon as possible, we will feel the difficult courses manageable later.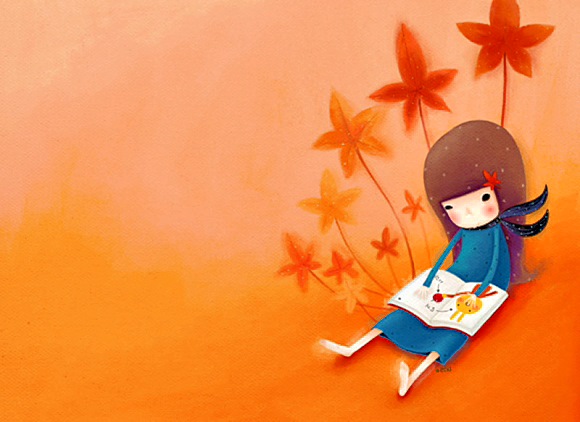 图片来源于网络
The biggest change Pegasus brought to me

Pegasus emphasizes the mastery and application of knowledge
The biggest change Pegasus has brought to me is the improvement of learning ability, because my previous international schools preferred the education mode of public high schools. For example, we will do a lot of exercises. At Pegasus, teachers will emphasize the grasp and application of knowledge, which can really benefit us for life.

Pursue dreams bravely
When I have been in Pegasus for less than half a year, I attended the summer school at Brown University. The students were one grade higher than me and all from American high schools. They have an advantage in English level than me. Some of the courses were quite difficult. At the beginning I felt worried and nervous, worried that I did not do well. However, I found that as long as you actively and bravely fit in, rush forward in face of challenges, you will be driven under such big environment. All these difficulties overcome will never become your difficulties again.
Finally I want to say, from the outbreak of the pandemic until today, the global pandemic brought great changes to the world and may change our view about the world, society, but I think, no matter what changes happen, the dreams in our heart shall not change. Finally hope my younger schoolmates can be admitted to the dream university in their hearts.