Pegasus Reasoning Club: "Speak for the Young"!
        Release Time:2021-11-02 15:55

01 Society founder Rebecca - I feel less anxious after coming to Pegasus
Hello everyone! I am Rebecca, from grade 9th in Pegasus. The main reason for starting the Reasoning Club was that I found familiar classmates around me like to watch "Detective Conan", including some films, television works and variety shows related to reasoning. The program, plus everyone is about at the same age, and familiar with each other, I want to create a club like this to better connect with everyone, and let everyone exercises reasoning and logical thinking through the process of "playing". So far, most of the members of the Reasoning Club are students in grades 9 and 10. After all, the students in grade 10 will be very busy stepping into grade 11, and students in grade 11 will face the pressure of entering grade 12. Compared with them, our students in the lower grades will have more free time.

Planning and vision for the community
The club was just started to be active in activities, and we didn't know what to do. I originally wanted everyone to experience writing some reasoning scripts, but this was really difficult, so we lowered the difficulty level, and we decided to play together. Reasoning games, like the "everybody knows" were wolf killing. One of the great advantages of playing board games is that it allows everyone to get acquainted with each other quickly. Of course, we will also play other games, which are generally the same. Offline, large-scale, multi-person participation and it will not last long, they are still all in fun.

In the future, of course, I want to recruit more members to join the reasoning club, especially the freshmen who are about to come to the school, so that our activities can not be limited to games but be in more enriched forms. If I have the opportunity, I hope to organize some large-scale reasoning game competitions in school.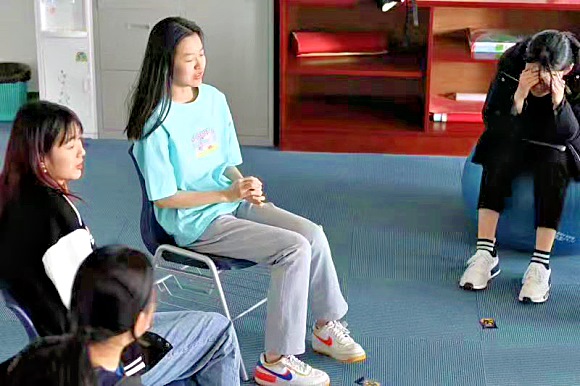 The biggest feeling after coming to Pegasus is that the "anxiety" is getting less and less.
I transferred from a public school in December last year. The biggest change Pegasus brought me was that I was no longer so "anxious", it let me learn to play, because I was particularly anxious when I didn't study. , Regardless of whether it is in vacation or school, you must study even when it comes to the bed time. It has been a few months since I came to Pegasus from the third year in middle school. Apart from studying here, I have also experienced many other interesting things.

In addition to academic part, when I will find something to do and to learn for free time. For example, in terms of extracurricular activities, in addition to the reasoning club, I am still participating in the debate club, and I am also preparing for trying to participate in some competitions. . Because I am going to step into the tenth grade soon, so this year my plan is to focus on TOEFL test during the summer vacation, and see how well it can be achieved. If the scores are within my expectation, I will add some of SAT study step by step. If the test result is not ideal, my focus will be back on TOEFL first.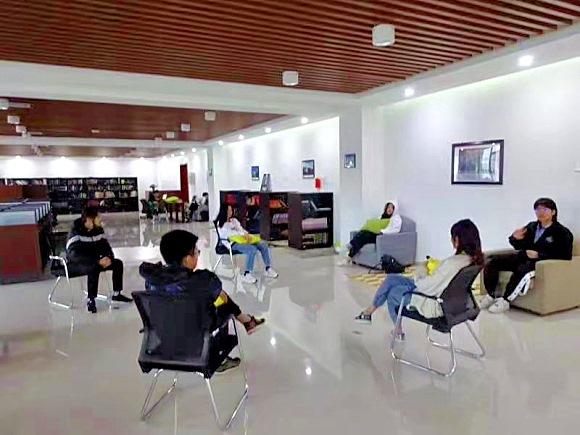 02 Member Priscilla - I have gained knowledge and vision
Hello everyone! I am also Priscilla, a ninth-grade student from Pegasus. The reason why I joined the reasoning club was that I was more interested in reasoning and found it more novel and fun. In addition to the reasoning club, I also participated in the school's New Vision club. We would shoot a lot of interesting and fun videos together. In addition, I also participated in the "Yilin" volunteer activities to help children with autism in Qingdao.

During my involvement, I got strong empathy for children with autism in "Yilin", and we who are in good health learn to know and cherish our lives now. After coming to Pegasus, my biggest feeling is that I have indeed increased my knowledge, participated in more meaningful social practices, learned more, gained more, and broadened my vision.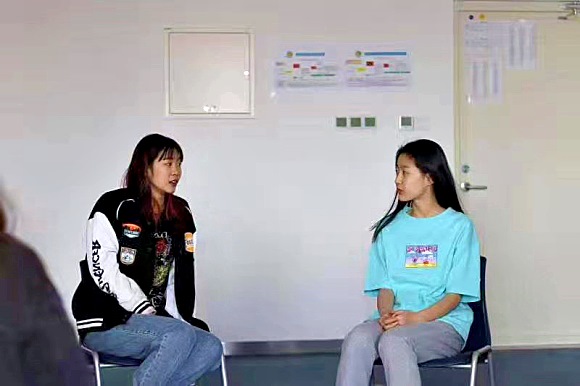 03 Member Jeanne - I speak English more boldly
Hello everyone! I'm Jeanne in the tenth grade. I joined the reasoning club because I really like watching "Detective Conan", and my good friends are also in this club. The reasoning game activities organized by the club are very interesting. Everyone is very happy. In the future development of the community, I hope that our community can help create individual member initiative for self-improvement , increase or even create some more interesting reasoning activities, and then enlarge membership.

I actually transferred from a public school. After I came to Pegasus, the courses here are more conducive to develop activeness of my thinking. The courses are also very rich. I can plan and choose according to my interests, which can improve my culture. It can also improve the level of practice. The biggest change for me is that my English has improved and I am bolder to speak English. For future plans, I hope to continue to improve my English grammar skills, and strive for a good score in the TOEFL test this year.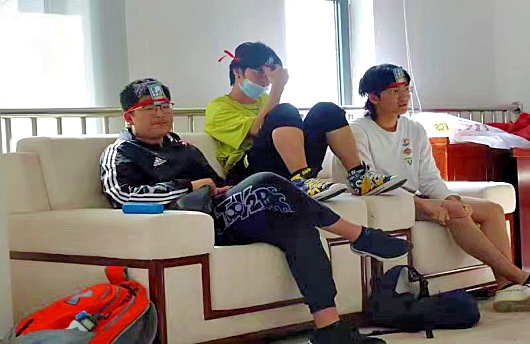 04 Member Nikki - Reasoning Club can help find many "like-minded" friends
Hello everyone! I am Nikki in the ninth grade, because I also like games related to reasoning, and everyone in the club also loves reasoning, so I can find many "like-minded" friends here. We have played many games, including our club president who also invented a game. We generally play games, because this really exercises our reasoning thinking.

I came to Pegasus after returning from abroad because of the epidemic. Because Pegasus provides a pure English environment, and the textbooks and courses are very similar to high schools in the United States, so I chose Pegasus. I am getting used to it better and better for now.