Striving for places in "Dream School", ED for Pegasus students
        Release Time:2021-11-02 16:08
Imagine that in December, you have received an early application letter from Dream School, and the university application process is officially over. You can enjoy the rest of year in the 12th grade without worrying about college applications anymore. Does it sound wonderful?
Beginning in September each year, ED has reached the final stage of application journey. Early decision (abbreviated ED) is a binding application for admission. The deadline is usually November of the 12th grade, and the ED admission notice is usually issued in December. If the applicant is admitted by ED, they must enroll, and students need to sign an ED agreement to guarantee their enrollment before applying. Since most of the universities in the United States that use ED applications are ranked within the top 30, and the success rate of the application is much higher than that of the regular application (RD), if you want to hit the world's famous universities, you must seize the early application The stage!
As Pegasus students who have a clear goal to pursue in the "dream school", there are frequent good news in the early application stage every year! In the early application stage in previous years, these students have already received offers from top prestigious schools.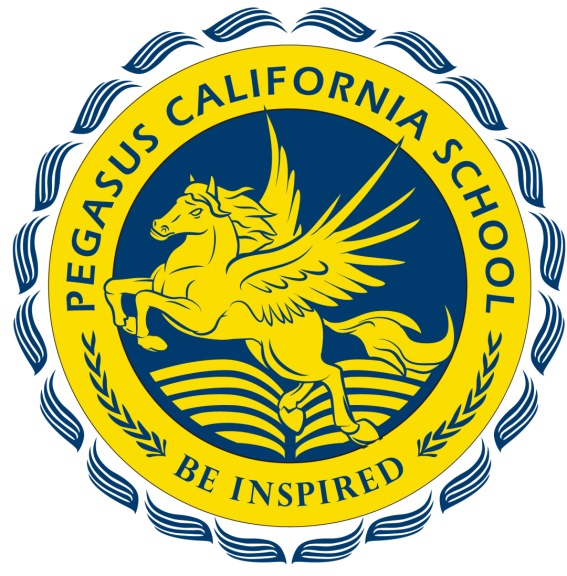 Offers shows partly from the Top Universities
(British institutions are directly admitted and not pre-admitted)

TIPS: What is ED?
ED is the abbreviation of Early Decision, and it is a way to apply to American universities early. ED is relatively common in private universities, but there are also some public universities that provide applicants with such an option. The ED application deadline is generally from mid-October to mid-November, and the results will be received from mid-November to December.

Unlike ordinary applications, a student can only choose one school to apply for ED. If admitted, he can only accept an offer to study in that school and withdraw the application that has already been submitted to other schools. Therefore, the ED application is most suitable only when the student has a clear first choice "dream school" goal, and the application success rate is also higher than that of ordinary applications.

Although ED's chances of applying to TOP30 schools are greater, the conditions that students need to meet are also very demanding. While students' standardized scores must be strong and competitive, GPA must be among the best, and extracurricular activities must be sufficient. So why Can Pegasus students achieve good results in the early application over the years?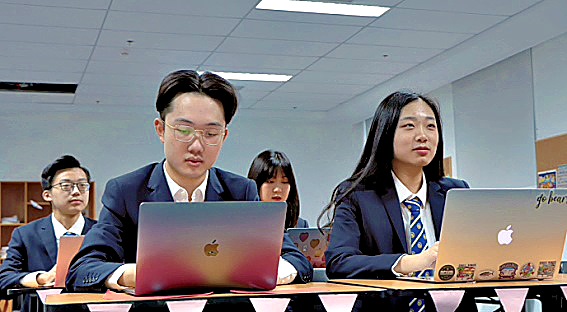 In the past AP exams, students from Qingdao Pegasus School have maintained an excellent rate of 4 and 5 points in subjects such as mathematics, physics, chemistry, biology, economics, and computer within the range of 66%-72%. What is more proud of, In subjects such as world history, American history, government, and English language that Chinese students are not good at, that Pegasus students achieve better than the global average in the full score acquirement, and they have achieved multiple scores of 5 points!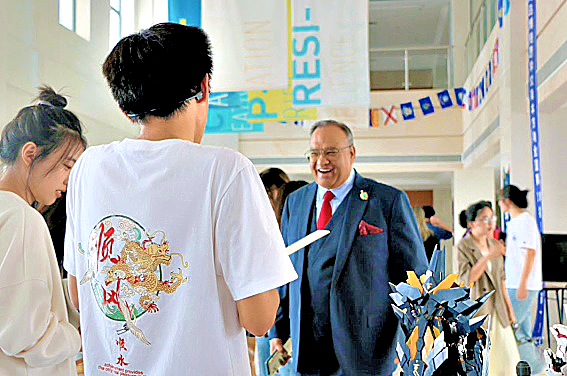 The language ability is good, and the TOEFL score is nearly 100!
At the beginning of the new semester, Pegasus's Grade -12th students have also completed their TOEFL score preparations. After the new round of TOEFL exams, the students have also achieved very satisfactory results. According to statistics, among these students, a few students achieved a TOEFL score of 100, with an average score close to 100 points. Among them, some students achieved a high score of 110 points, and the highest score reached an astonishing 112 points! (According to statistics from a certain organization, among the students applying in 2022, there are 12 students in Qingdao who have a TOEFL score of 110, including 3 from Pegasus.) What is the concept of such a score? Let's look at the following set of data.

Recently, U.S. NEWS released the ranking of American universities in 2022, and then ETS officials also updated the TOEFL score requirements of all schools on the list. From the perspective of the TOP-30 schools in the list, the TOEFL requirements of these top schools are all around 100 points, and the TOEFL scores of the students in the 12th grade of Pegasus are fully capable in competing for applying for the TOP30 schools.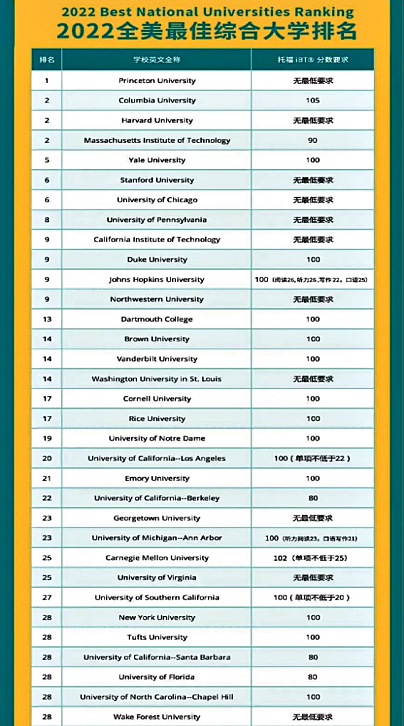 US Universities ranked as TOP 30 in TOEFL score requirements (Source: ETS official website)
Guidance for further educational pursuit, providing comprehensive protection
Pegasus School provides guidance for further educational pursuit, creates a personalized application plan for students throughout the process, and establishes their own exclusive application plan for each student when enrolling, guiding students to choose academic courses and elective courses, and conducts reasonable student learning planning. Each student creates his own personal application image.

Pegasus School also has professional instructions to provide students with a large amount of university information and professional information to help students plan for further studies. It includes reasonable arrangements for standardized examinations, competition selection, summer school activities, interdisciplinary research, counseling application essays, and writing recommendation letters. In addition, Pegasus will also invite professional consultants at home and abroad to give lectures on various types of topics. Provide the latest advancement information to answer questions for parents and students.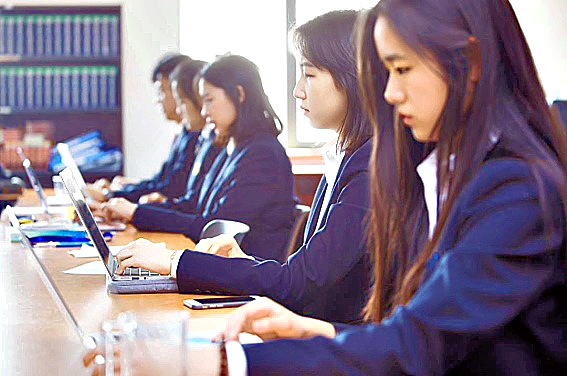 Remarkable results in discipline competitions
Pegasus has professional extracurricular activity tutors, who plan and carry out a variety of extracurricular activities according to students' interests and hobbies. At the same time, the school fully supports students to carry out school club activities, and each teacher provides the greatest support .

In the last year alone, Pegasus students has won the 2020-2021 U.S. International High School Student Media Contest Global Silver Award; ASDAN All-Star Game LIBF Global Financial Challenge China Finals Financial Ability Decision-making Plutos Award, SEC Best Investment Award; NSDA - Middle School Third Place; 2021 IEOC Open Round- Second Prize; BPA (Business Almighty Challenge) 2021 Regional Station Team Award- Silver Award; NSDA in Qingdao Division - High School Group Debate Champion, third place in group debate, best debater... and a series of highly- acknowledged competition awards.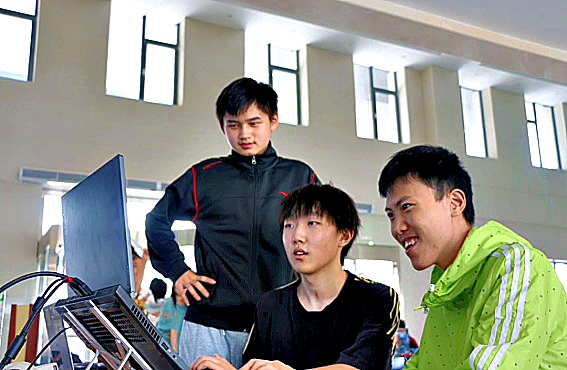 School clubs bloom
Pegasus has more than 20 student clubs, Rhythm Game Club Music Game Club, PCS SHARETECH Sharing Technology Club, Go Club, Pegasus Reasoning Club, Music Production Club, Business Club, Economic Club, Badminton Club, ON Gaming Studio Game Club/Development Game Club, Golden Apple Club, Horticulture Club Gardening Club, TutorClub Counselling Club, Handmade Studio have come into Pegasus family as emerging popular club in recent years.