Colorful School Clubs, Making worth of Dreams Chasing! We Love the Way of School Club Expanding?
        Release Time:2021-11-12 14:26
A group of like-minded friends gather together,
Making the best of their youth and what they love
Making a wonderful campus memory together
New society is getting a bigger family,
The beginning of this beautiful story
More than 20 well-organized campus clubs
Students make their own decisions,
Showing different styles like a hundred flowers blooming,
Improving comprehensive strengths,
Reaching better future.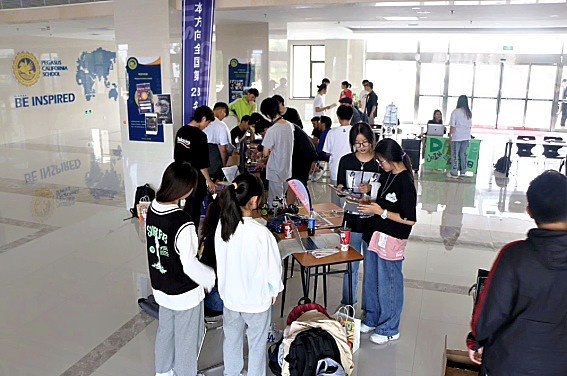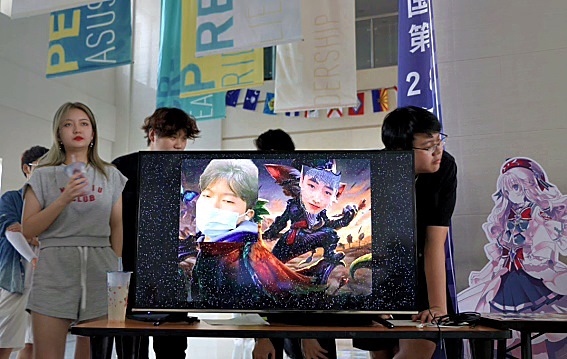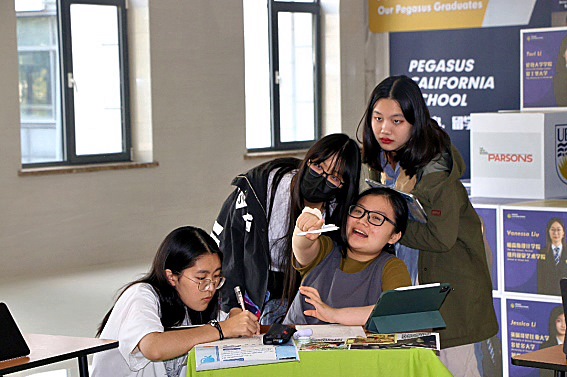 # Club Recruitment
The breeze after the summer heat, maples welcome autumn. The club recruitment is held for Pegasus students in each year, just like a working special train, every autumn as scheduled, "like-minded" "passengers" board the train to start a colorful journey. On the afternoon of September 9th, Qingdao Pegasus School is going to have its annual club recruitment activity.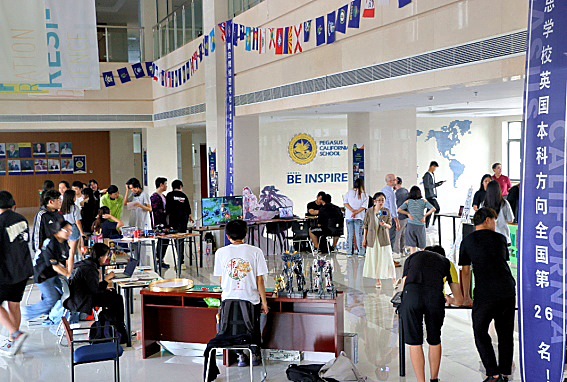 In order to enable the students to have a more comprehensive understanding of the situation of each club, and better show the demeanor of each club to the students, each club has made very meticulous preparations. In order to enlarge membership, various clubs make every effort and plan a unique way of propaganda. Some clubs have drawn bright posters, some clubs have carefully prepared club profiles, and some clubs. (Dance Club) Just came to a live "talent" show. The whole process fully embodies the self-confidence, innovation and leadership of Pegasus students. The ASB Student Union provided strong support for the smooth development of the club's new activities. Principal Steven Szatynski came to the scene to interact with each club cordially and enter into promoting role for them.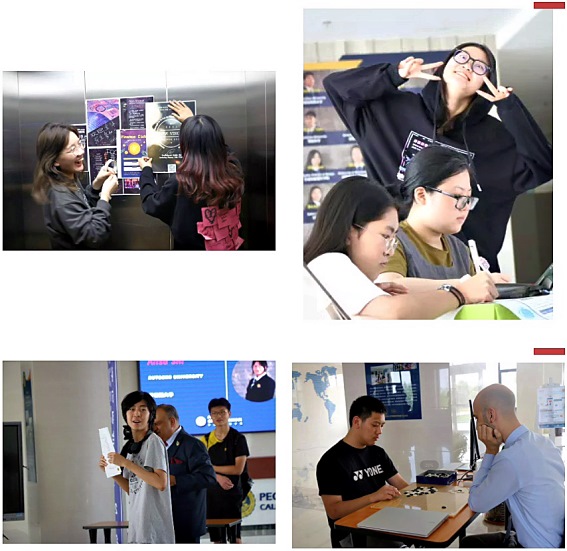 Pegasus has more than 20 school clubs, Rhythm Game Club, PCS SHARETECH Technology Sharing Club, Go Club, Pegasus Reasoning Club, Music Production Club, Business Club, Badminton Club, ON Gaming Studio Game Club/Development Game Club, Golden Apple Club, Horticulture Club, Tutor Club, Counseling Club. Handmade Studio has joined the
Pegasus family as a new and popular club in recent years.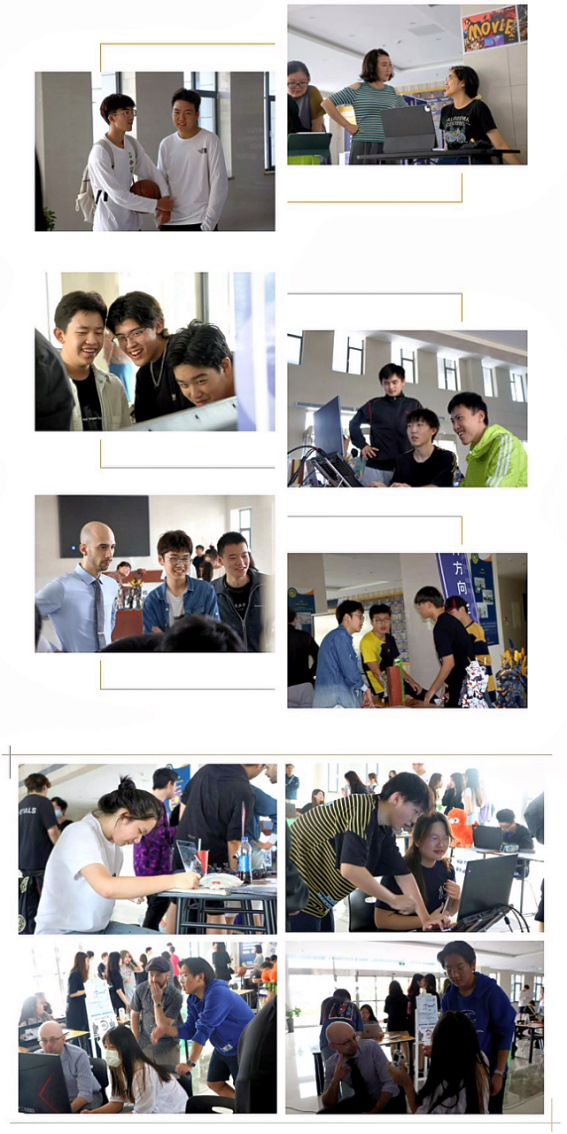 The dance club has always been the most popular and active club in Pegasus School. Their enthusiastic and graceful dance will never go away from our sight in any large-scale event on campus. If you are not a fan of dancing, then Pegasus Dance Club will definitely enable your passion grow, join the dance club, you will realize that your body contains such amazing energy!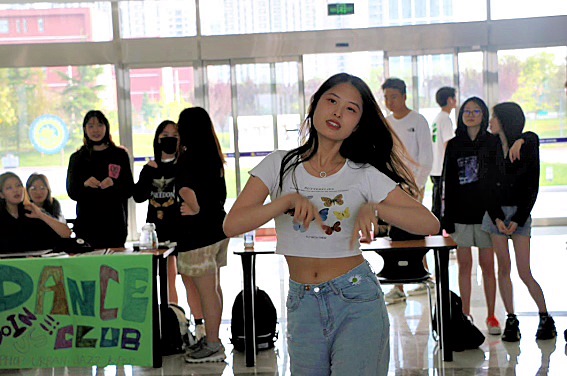 The Pegasus Debate Club can be regarded as the school's most "legendary" society. Under the leadership of its president Sarah, a group of "newcomers" who have just come into contact with the debate will compete for the first time in the NSDA Qingdao Division. A series of awards such as the best debater, and then it became a new glorious time. He also won many prizes in other competitions. Now those students who were "novices" have grown up to be leaders who can take the lead on their own. If you want to challenge yourself, Debating Club must be a good choice.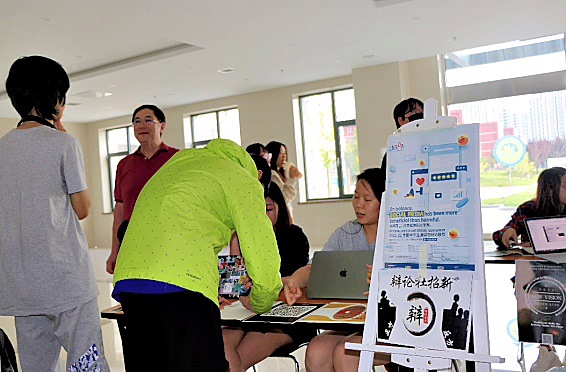 The football club has a glorious time in tradition and high popularity in Pegasus. The Pegasus football team can be said to be the epitome of the cohesion and passion of Pegasus people. They train hard, united on the pitch, and are classmates off the field. Brothers on the field! They are fulfilling their own youth planning.
If the "ON gaming studio" community is ranked second in terms of magnificence, I believe no one will call themselves the first. Under the leadership of founder Sam, a group of like-minded "technical crazy" set up studios to independently develop games, even members can get a salary. With the blessing of "Technology Light", you will find that Pegasus is creating possibilities!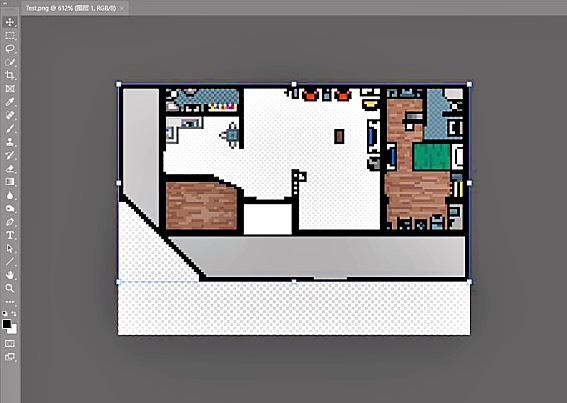 New Horizons Club is an emerging MV recording club in the school. 4 pm on every Wednesday, a group of students who love to record life and artistic creation work together to create video. Including background design, action performance, recording and editing...every link of the video is carefully designed and produced by the team. In New Horizons, any ideas of teammates will be taken seriously and discussed by the members of the club. New Horizons is committed to discovering the "different" world with a unique perspective, and then expressing an unusual "new perspective".
While ensuring high teaching quality, Pegasus is also committed to cultivating students' after-school hobbies. Different from other schools, Pegasus not only focuses on student acquirement for textbooks knowledge, but also encourages and helps students become leaders in their future careers.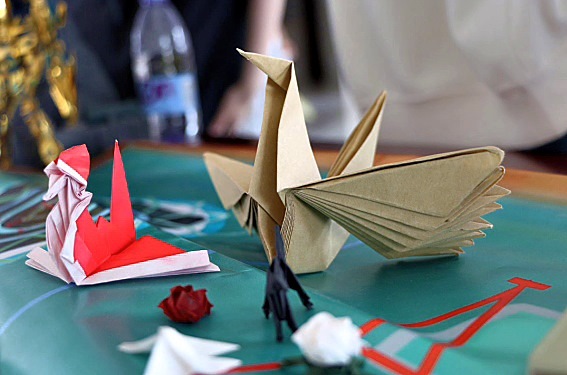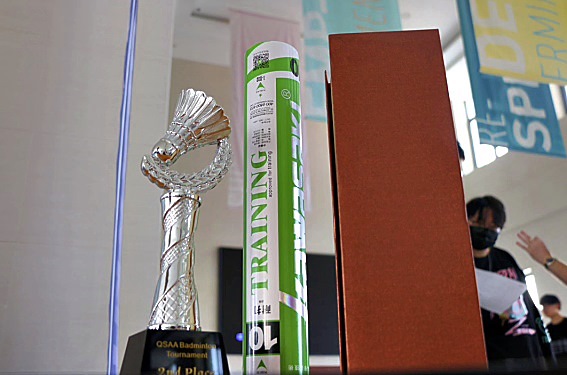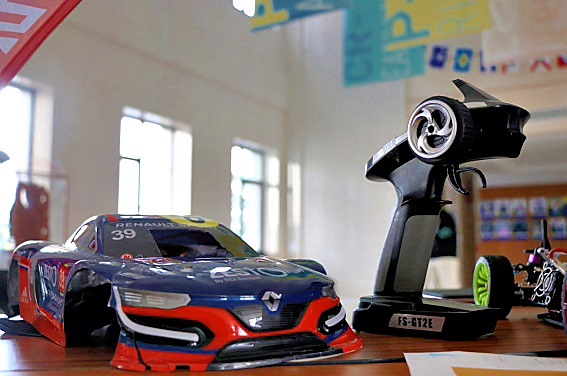 The establishment of Pegasus' various clubs not only relieves the children's daily schoolwork pressure, but also helps students not give up their hobbies in the process of academic knowledge acquirement, and through the clubs, everyone's strengths will be discovered and cultivated. Realize their greatest potential. At the same time, the development of club activities allows new students to quickly integrate into the group, which truly makes Pegasus a big lovely family. Pegasus's club activities hope that the children will have a strong body, a healthy attitude, a kind heart and a wealth of creativity while studying hard.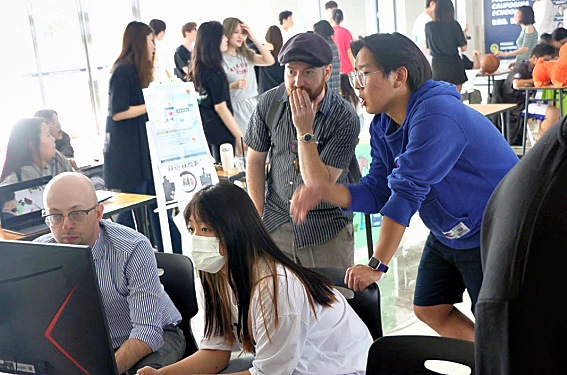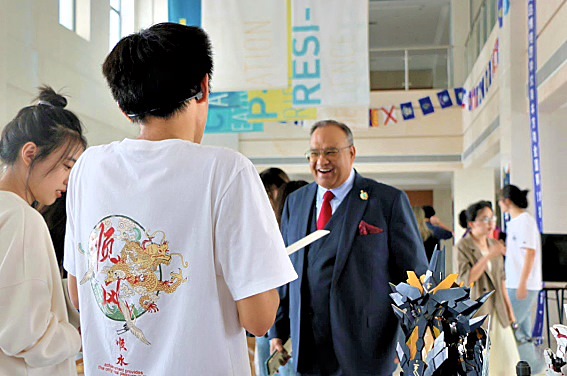 Pegasus encourages students to create and manage their own clubs as leaders, and gradually cultivate their leadership skills. At the same time, in order to help students gain more advantages in future university applications, the school provides 40 hours of volunteer activities per academic year. The school's volunteer clubs will help students choose their favorite volunteer activities and lead them to participate in them, gaining knowledge that cannot be obtained in textbooks, and paving the way for future college careers.