The signing ceremony of the strategic alliance between our school and Zibo Century Talents Language School has been held
        Release Time:2022-03-01 15:09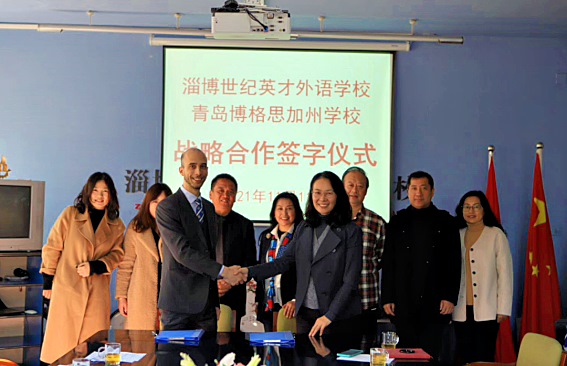 On November 11, the signing ceremony between our school and Zibo Century Talents Language School was held for establishing long-term inter-school cooperation and school strategic alliance partnership at Zibo base. Based on the principles of sincerity, equality and mutual assistance, the two schools will strive to establish close cooperative relations in teacher exchanges and teaching resource sharing, and jointly cultivate better students through cooperation in the field of international education. At the same time, the two sides will continue to give full play to their own advantages, and are committed to promoting the joint creation of a high-quality educational environment in the surrounding areas. It is expected that the two schools will have more exchanges and development from concept to teaching in the future.
Academic Principal Steven Szatynski and Head Principal Wen Fen signed the agreement on behalf of both parties. Zibo Century Talents Language School Chairman Zhang Wenjun, Executive Director Liu Peiguo, Principal Li Jianning, Director Zhang Xiaoyun, Assistant Principal Wu Qiong, Wang Sihai, and Marketing Director Kou Fangfang attended the event.

Founded in 1996, Zibo Century Talents Language School is located at No. 116, Wanjie Road, Zibo High-tech Industrial Development Zone. It covers an area of ​​78,000 square meters, with a construction area of ​​36,000 square meters and a green area of ​​40,000 square meters. The greening rate is nearly 50%. %. All kinds of trees, shrubs, flowers and plants, lakes, and promenades on the campus are uniquely laid out. The school has central air conditioning, plastic sports field, large group piano room, dance room, multimedia classroom, computer room, science laboratory, library, free study, model aircraft workshop, pottery bar, tie-dye workshop, etc. "Service first, quality first, safety first" has always been the policy of Zibo Century Talents Language School. Service is the premise and safety is the guarantee. Nowadays, the students of Zibo Century Talents Language School are not only civilized, educated, and high in overall quality, but also outstanding in their test-taking ability, which is still attracting attention at the moment. A senior principal of a national key foreign language school said: "The test-taking ability of the students of Zibo Century Talents Language School is not obtained by mechanical practice, but is a natural reflection of their comprehensive quality. Such students have learning ability and development potential." Words reveal the secret that Zibo Century Talents Language School has doubled the number of students year after year only by high reputation sustained. This is also the reason why domestic and provincial famous schools such as the Middle School Affiliated to Beijing Foreign Studies University, the Middle School Affiliated to Communication University of China, Jinan Foreign Language School, and Zibo Experimental Middle School have set up "Quality Student Source Training Base" and "Shandong Education Base" in Zibo Century Talents Language School with the reason for the excellent graduates.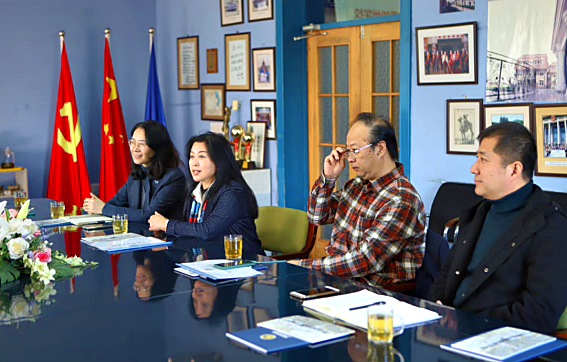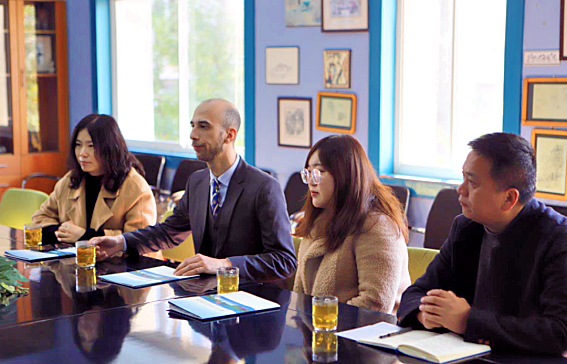 Principal Steven Szatynski also visited Zibo Century Talents Language School, and exchanged views on education and teaching management and English teaching research with the school's junior high school management team and English teacher team.