Three Places Sealed in New York University. Good News Keep Under Way
        Release Time:2022-03-02 11:57
2022 Application Season,The good news from the senior students in classes of 2022 at Pegasus come one after another! Following the admission of top universities such as St. Louis Washington, Rochester, etc, offers from New York University, ranked 28th in the United States, have been retained as scheduled, and it was full of surprises and abilities!
According to official data released by New York University,As one of the American universities with the largest number of applications from international students (especially Chinese students), NYU received a total of 105,000 applications this year. The number of applications increased by 5% compared with last year, setting a record for 15 consecutive years.It is evidently true that competition is fierce in application!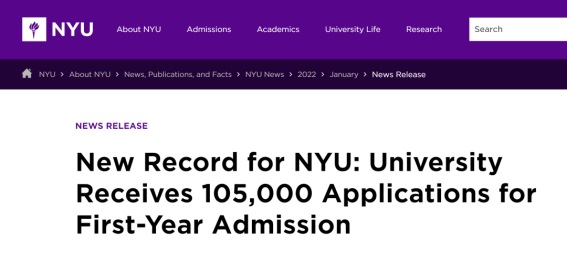 In such a challenging application situation
The three students of Pegasus still succeed!
Up to now,
Pegasus students have won a total of 8 NYU offers.
This year, as many as three in a row go to the Pegasus students and Facts speak louder than words.
NYU really "falls in love" with Pegasus! Let's congratulate our classmates! Everything is heading in the ideal direction, blooming in spring and fruiting in autumn!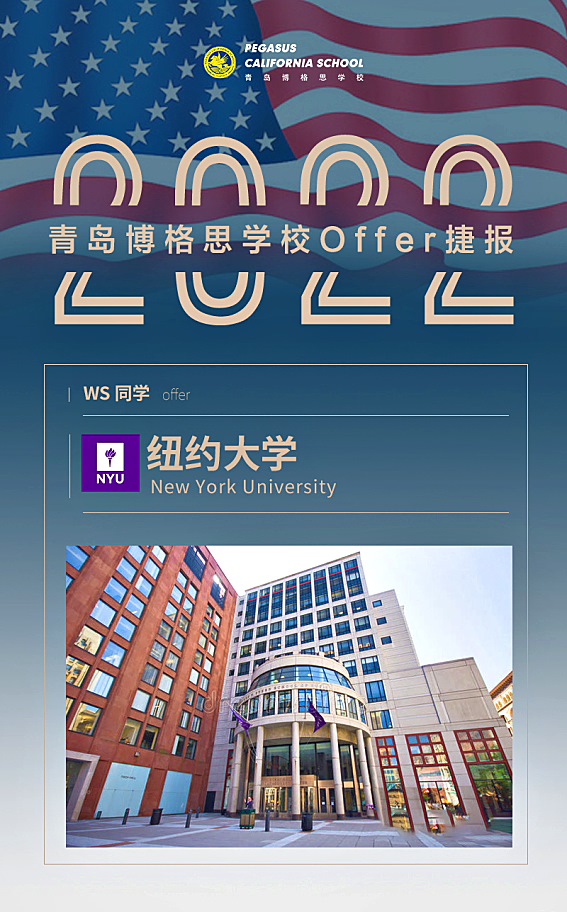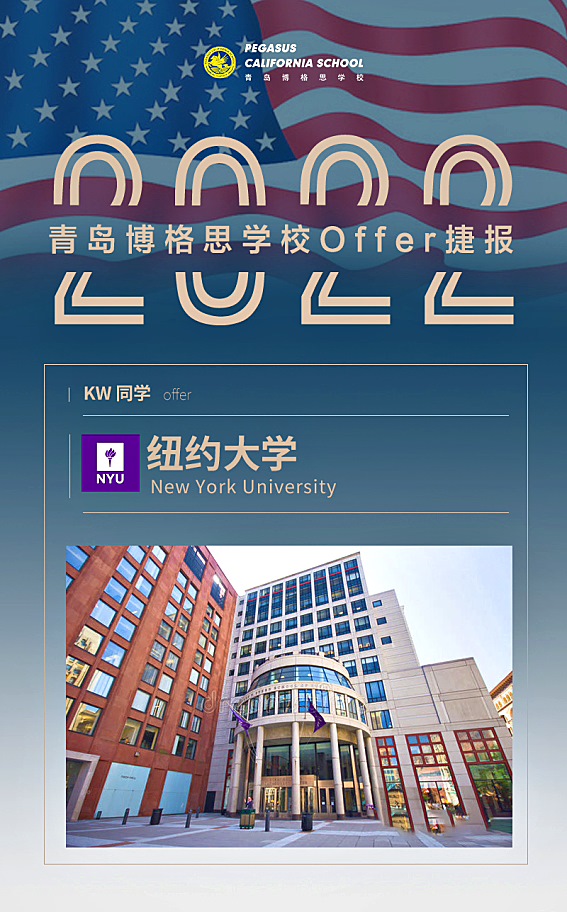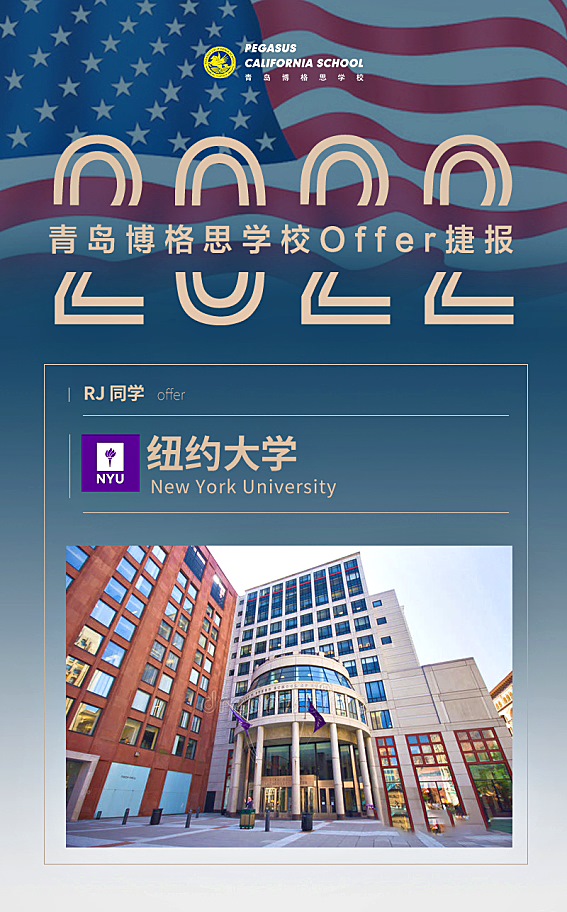 New York University: 28th in U.S. News 2022 American University Ranking
New York University (NYU) is a world-leading private research university located in New York State and one of the top 100 universities in the world. One of the prestigious schools, a member of the Association of American Universities, and one of the 25 New Ivy League schools.
New York University offers the world's top academic resources in many advantageous disciplines, such as philosophy, mathematics, accounting and finance, law, performing arts, and computer science. Tisch School of the Arts is one of the best art schools in the United States, and major of the film ranks second in the United States; the Courant Institute of Mathematical Sciences is ranked the number one in applied mathematics research institution in the United States; The Shaker Real Estate Institute is a well-known high-level research institution in the real estate industry in the United States and is closely connected with the world financial real estate industry. The law school is one of the best "T6" super law schools in the United States. The School of Dentistry is world-renowned and ranks second in the United States.
NYU alumni, professors and researchers have 37 Nobel Prize winners, 5 Fields Medal winners, 8 Turing Award winners, 4 Abel Prize winners, 9 National Medal of Science winners, 16 Pulitzer Prize winner, 19 Academy Award winners (the most of any university in the United States). In addition, it also has a number of Emmy, Tony, MacArthur, Guggenheim Award winners.
Once again congratulations TO those in success!
In 2022, the "Multinational Joint Application" in Pegasus School has achieved fruitful results
Up to now
Pegasus students not only gain admission to top comprehensive universities around the world
He has also achieved good results in art schools and liberal arts colleges
Covers business arts,
Music, art, film production and other majors
Realized multi-country, multi-category colleges, multi-professional
The grand scene of "a hundred flowers blooming and stars shining"!
Real practice of the "Be Inspired" educational philosophy of Pegasus
"Harvest" is in progress! 2022 Application Season