PCS Won An Offer from Berklee College of Music, the Best Music School In the World!
        Release Time:2022-03-07 11:02
At the beginning of the new year, offers are coming one after another! PCS "Multinational Joint Application" won another heavyweight offer: DT student has been admitted to the Berklee College of Music, the world's largest and top independent modern music school!
Entering the Berklee College of Music is the dream of countless music students. However, as the number of applicants increases year by year, the acceptance rate is much lower than before, and the dream becomes more difficult to accomplish.
However, DT student still stood out in the fierce competition with such an excellent result!
Congratulations to DT!
Everything is moving in the ideal direction
Flowers in spring, fruit in autumn
All efforts will be paid off!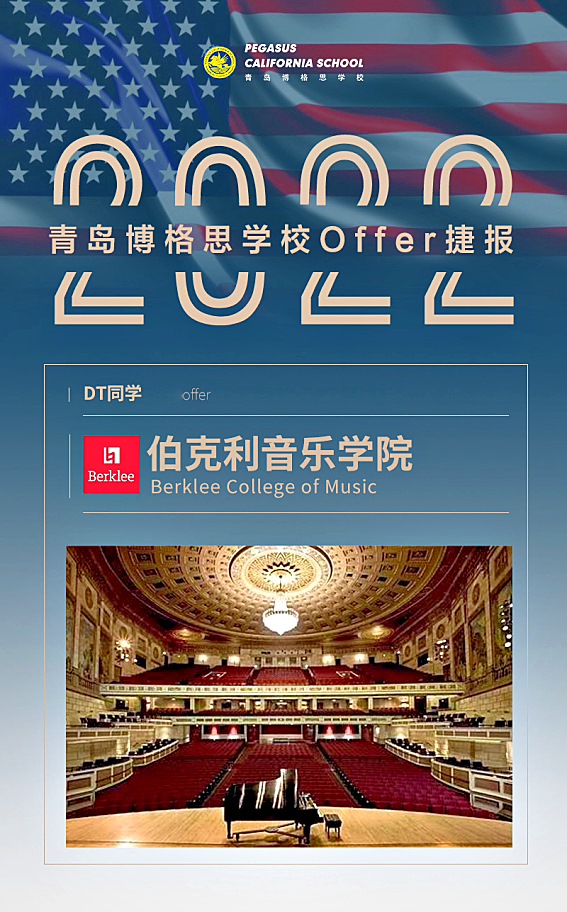 Berklee College of Music: the world's top modern music school
Located in Boston, US, Berklee College of Music is the largest and top independent modern music school in the world.
It was founded in 1945 by Professor Lauren Burke who taught piano and composition at the Massachusetts Institute of Technology. In June 2016, Berklee College of Music and Boston Conservatory of Music officially merged and the new school was named Berklee College of Music. The two schools share teaching resources and give full play to their respective disciplinary advantages in popular music and classical music.
For more than half a century, the college has grown to reflect the current state of music and the music business, leading the world's first wave of jazz, rock, electric guitar, film scoring, songwriting, singing, electronic music production, and more than 10 other types and fields.
Berkeley is the world's premier music learning laboratory, and is well-deserved as the world's dream place for modern music scholars with nearly 300 Grammy Awards and nearly 100 Latin Grammy Awards.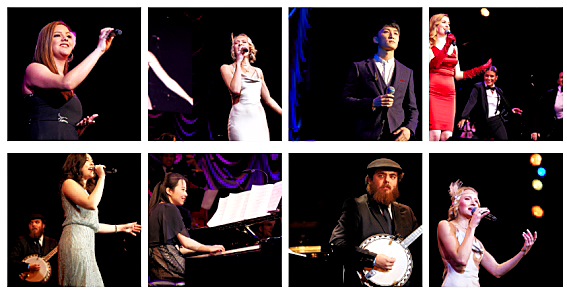 Berkeley is not only the cradle of musical talents, but also a mecca for musicians around the world. Many well-known musicians are Berkeley alumni such as Roy Wang, Nana Ou-yang, Park Jae Sang...
Berkeley hosts hundreds of concerts and events each year on campus and at Boston-area venues for students, faculty, alumni, and off-campus professionals.
Once again congratulations to DT!
"Harvest" is in progress! 2022 Application Season