Offers From Art Schools: SVA & CCA
        Release Time:2022-03-28 21:51
Good news from Pegasus has been coming one after another during the 2022 Application Season! Except for offers from world top comprehensive universities, there are fruitful results in the art area as well! After the admissions from first-class art schools including Emerson College, Berklee College of Music and Pratt Institute, the School of Visual Arts (SVA) and California College of Arts (CCA) also sent the offer respectively to VL and LL!
Everything is moving in the ideal direction. Flowers in spring, fruit in autumn, all efforts will be paid off!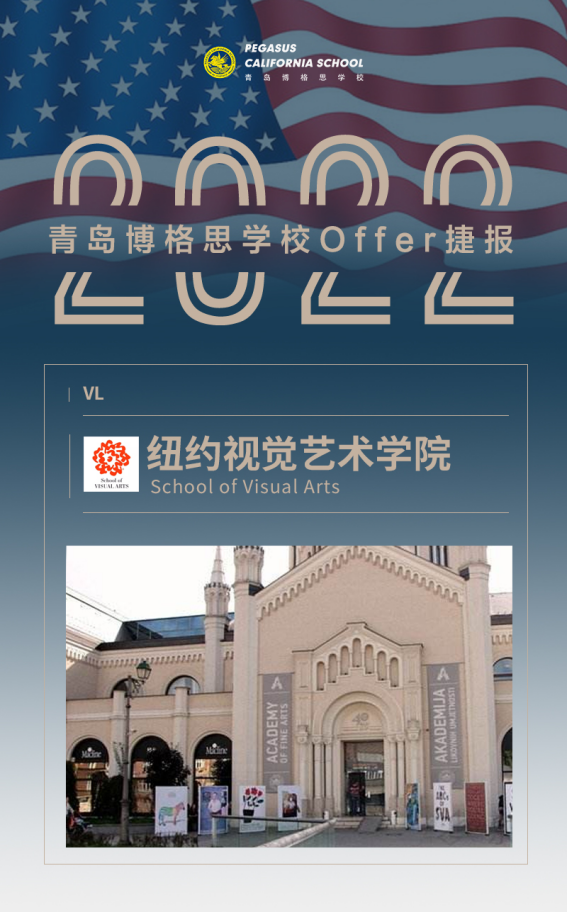 School of Visual Arts: American top design institute
School of Visual Arts (SVA), founded in 1947 and located in Manhattan, New York, the most central cultural and art center area in the United States, is a profit-making College of art and design. At present, it has 11 undergraduate majors and 22 graduate degree programs. The college is certified by the American Association of Independent Colleges of Art and Design, which is composed of 36 art colleges in the United States. There are more than half of the artists and designers in New York that graduated from SVA, and its majors including illustration, design and animation are ranked first in the United States.
Recently, with 10 thousand Western designers and artists voting, in the last 50 years, SVA was one of the three most important design and art colleges, the best design college, and its president, Milton Glaser, was rated as the world's most important designer.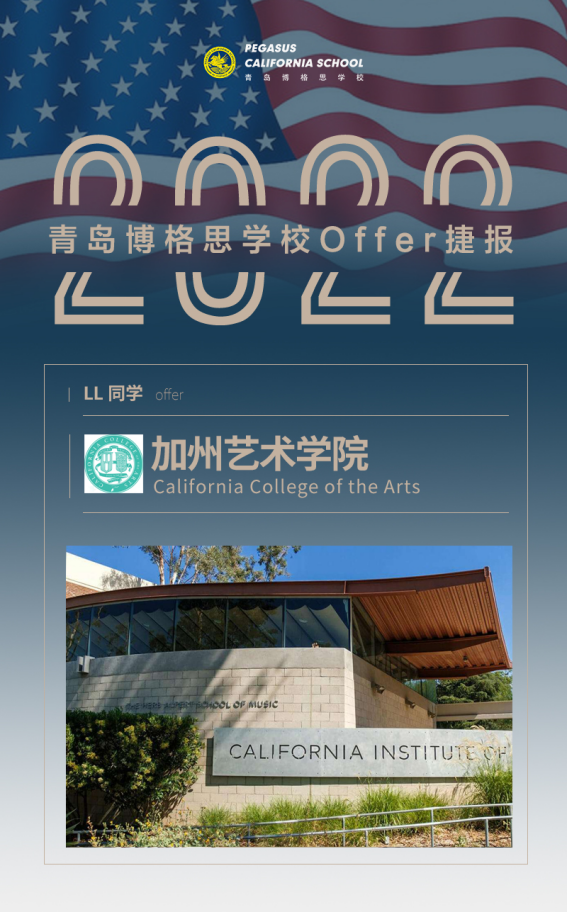 California College of the Arts: America's top design school
California College of the Arts, referred to as CCA, is one of the top design schools in the United States, located in the San Francisco Bay Area, California, USA. Established in 1907 by artist and designer Frederick Meyer, it has a long history of over 110 years. It is a college specially designed for the education of "artists and designers", and has continued for more than a hundred years with the central concept of "emphasizing both theory and practice".
CCA has two main campuses, one in downtown San Francisco and the other in Oakland. CCA is known for its design majors, ranking 6th in the 2016 US News American Design College Rankings, and many majors have entered the top 10 US News majors in the United States, among which interior, interaction, industrial design and other majors are among the top in the United States. 5 top positions.
The "Multinational Joint Application" of 2022 PCS application season has achieved fruitful results.
Up to now,
PCS students have not only gained admission to top comprehensive universities around the world,
but also achieved good results in art schools and liberal arts schools,
covering various subjects such as business, music, art, film production, etc.,
accomplished and scene of "hundreds of flowers blooming and thousands of stars shining" in multiple countries, multiple categories of colleges, and multiple majors!
This is the real practice of the "heuristic" teaching concept of Pegasus California School!
"Harvest" is in progress! 2022 application season admission list