6 High-Level Offers from Northeastern University!
        Release Time:2022-03-28 22:08
Since American universities continuously released the admission results, PCS students have been receiving offers almost every day and it can't stop at all!
After receiving amazing 16 offers from UC Davis in 2 days, good news came again! 6 PCS students were admitted to enroll the Northeastern University, which ranked No.49 in American universities according to 2022 US News with an average admission rate of only 18%. It is listed as one of the most difficult universities for undergraduate admission and the best internship University in the United States.
Let us congratulate these 6 students!
Everything is moving in the ideal direction.
Flowers in spring, fruit in autumn, all efforts will be paid off!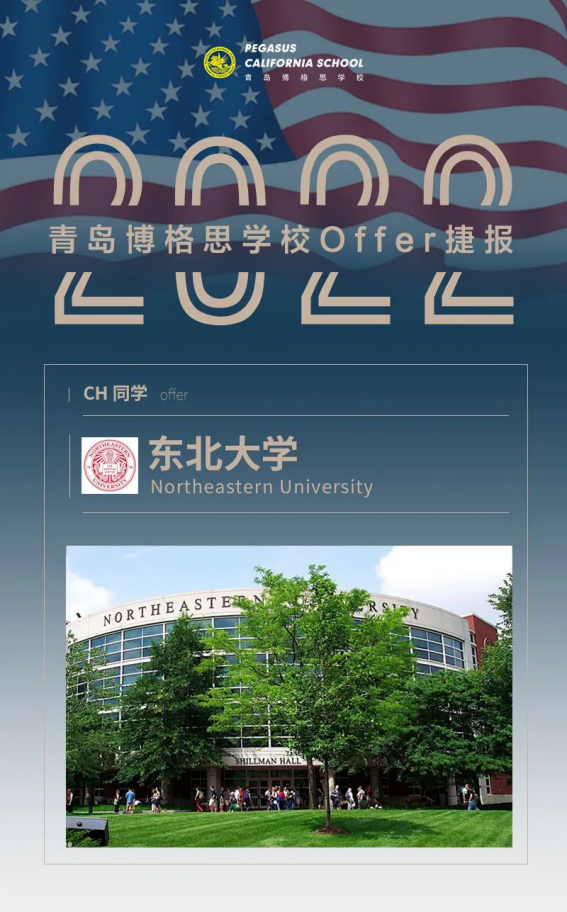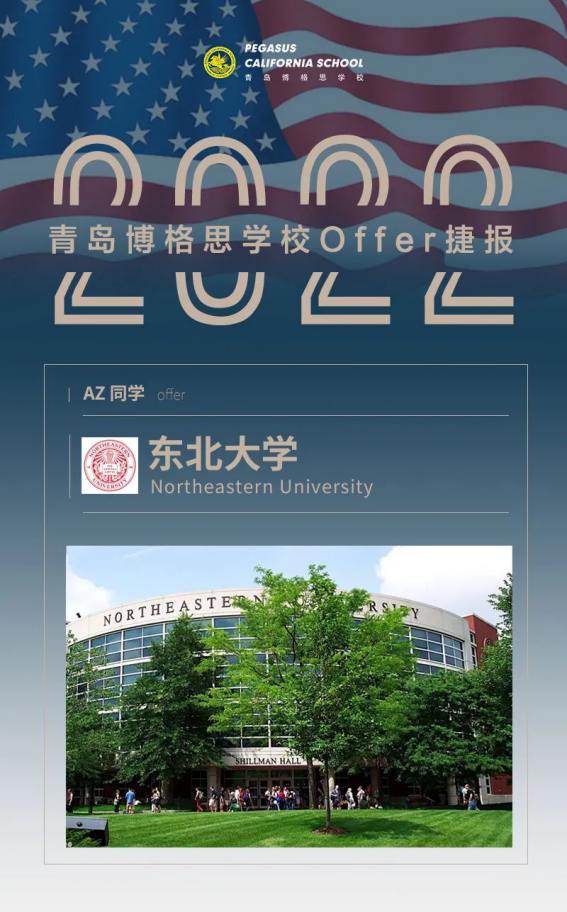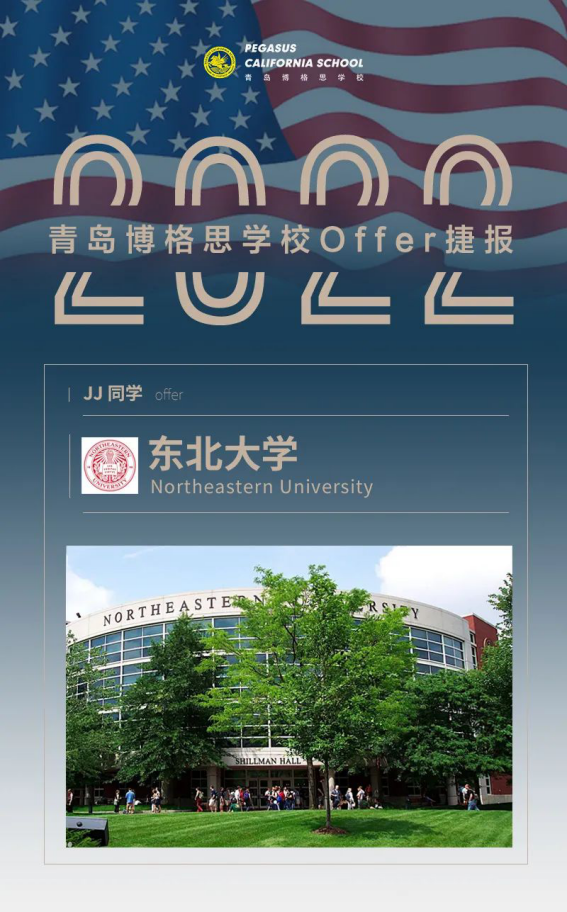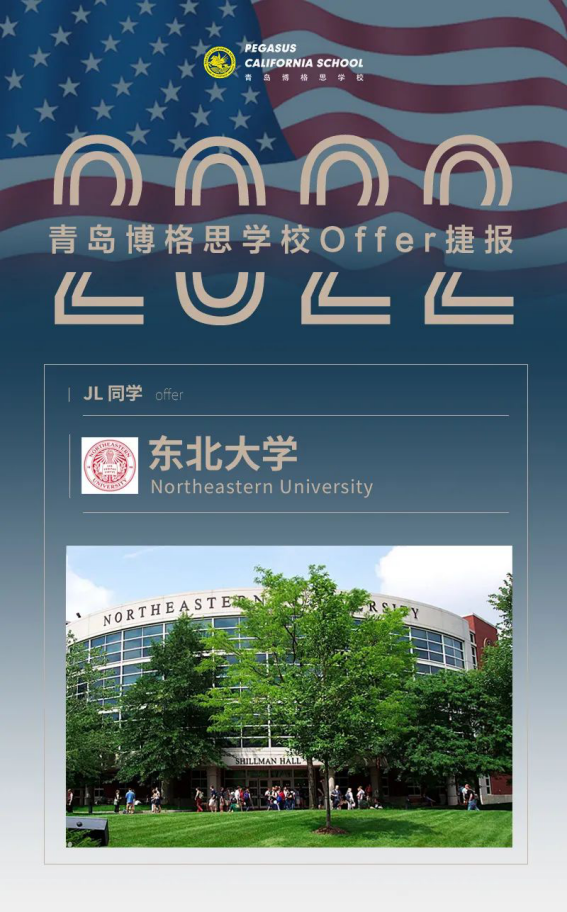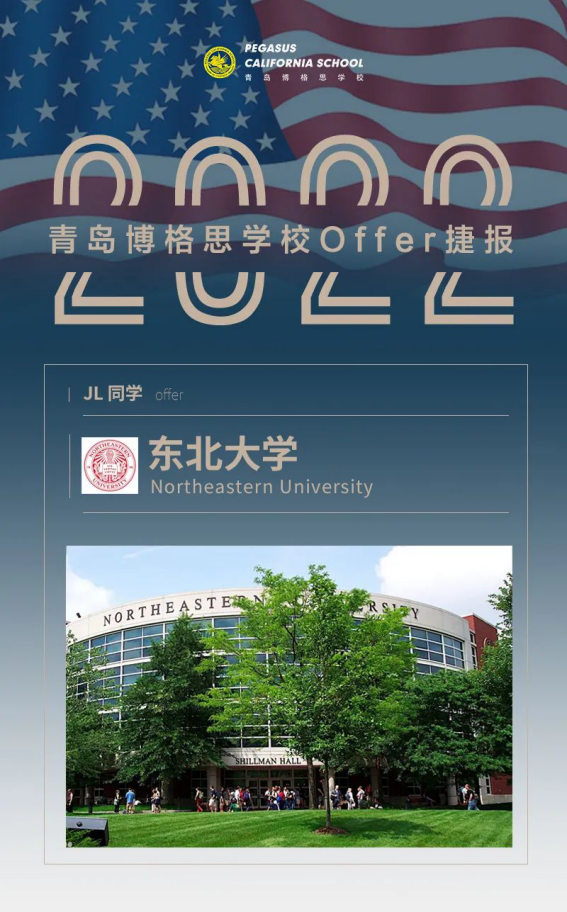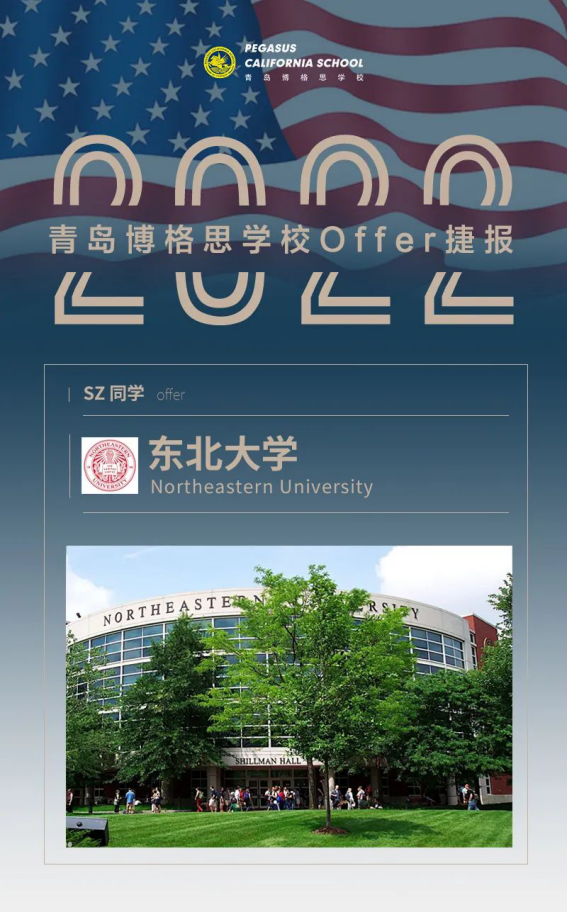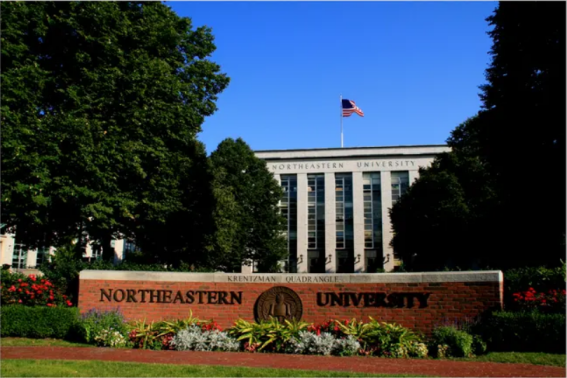 Northeastern University:
Ranking No.49 in American universities by 2022 US News
Founded in 1898, Northeastern University is a worldwide well-known private research university located in the center of Boston, which is rich in history, ancient and modern elements. The university is composed of eight institutes with 175 undergraduate majors and 227 graduate majors. It brings together elites from 122 countries around the world and acts as a world leader in practical learning, interdisciplinary research and community participation.
Northeastern University is listed as one of the most difficult universities to admit with an average admission rate of 18%. In the rankings of best internship universities and best internship / employment services released by Princeton Review, it has been ranking first in the United States for many years as well as in the ranking of internship / cooperation services by 2022 US News. The students here can gain rich work experience before obtaining a degree and more than 90% of undergraduates have completed at least one school enterprise cooperative internship when in school and have the opportunity to cooperate with more than 3000 employers around the world.
The "Multinational Joint Application" of 2022 PCS application season has achieved fruitful results.
Up to now, PCS students have not only received admission to top comprehensive universities around the world, but also achieved good results in art schools and liberal arts schools, covering various subjects such as business, music, art, film production, etc., accomplished the scene of "hundreds of flowers blooming and thousands of stars shining" in multiple countries, multiple categories of colleges, and multiple majors! This is the real practice of the "heuristic" teaching concept of Pegasus California School!
"Harvest" is in progress! 2022 application season admission list