Grand Opening Ceremony Held for Pegasus California School
        Release Time:2016-09-05 16:29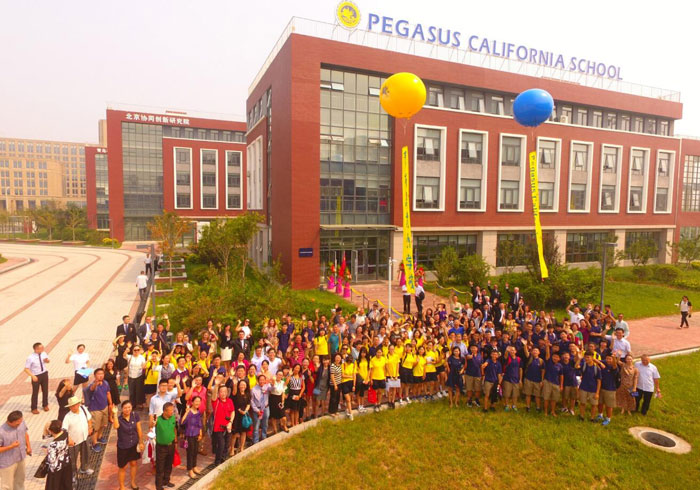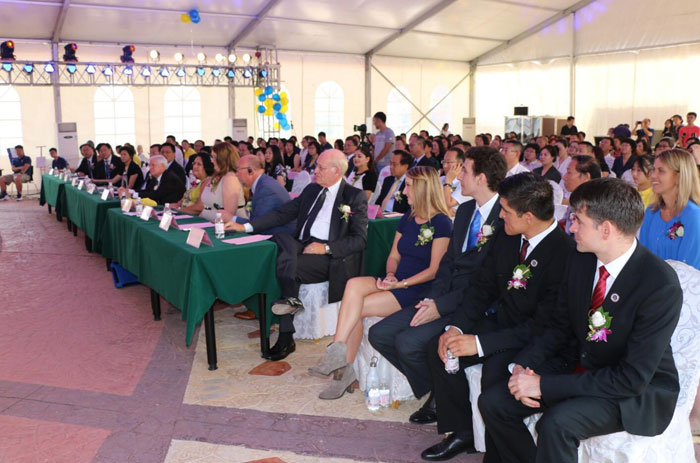 With lovely sunshine and a cool breeze, the grand opening ceremony was held on Monday morning, September 5th, for Pegasus California School. Among the ceremony attendees were the school founder, board members, Chinese local government officials, American guests from Val Verde Unified School District and the California UC system, and parents from different places. They all came to school to witness this historical moment.
For those who missed the ceremony, you can watch the Opening Ceremony reported by Qingdao TV by clicking the link below.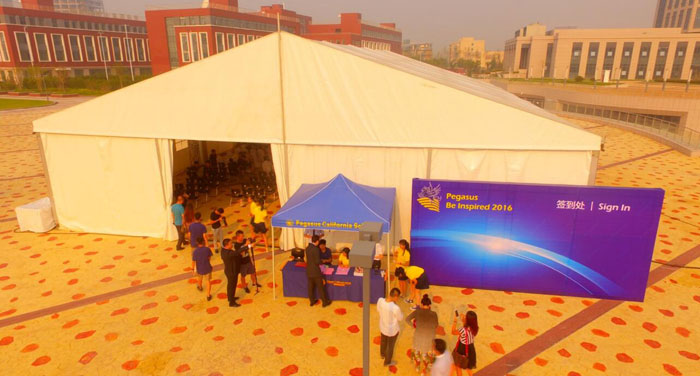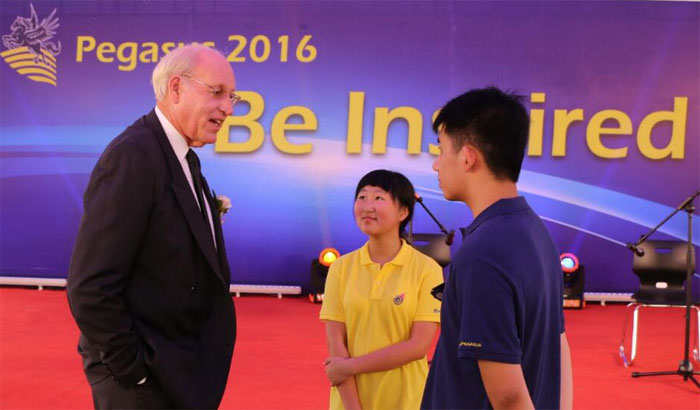 Dr. Dan Aldrich, California UC System, Office of the President, was talking with student volunteers.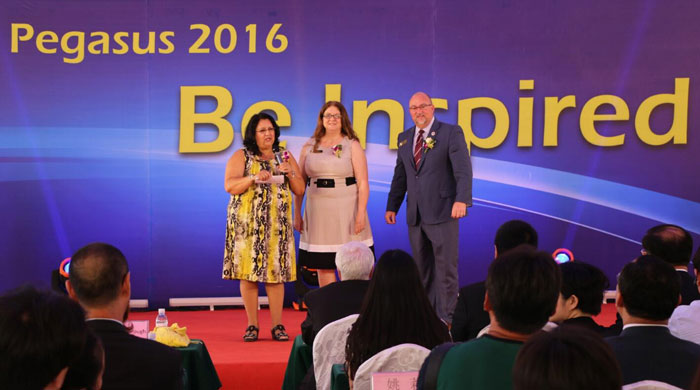 Mr. Michael McCormick, Superintendent of Val Verde Unified School District, California (right), Shelly Yarbrough, President of the School Board of Val Verde Unified School District, California (left), Marla Kirkland, Board Member of Val Verde Unified School District, California (middle)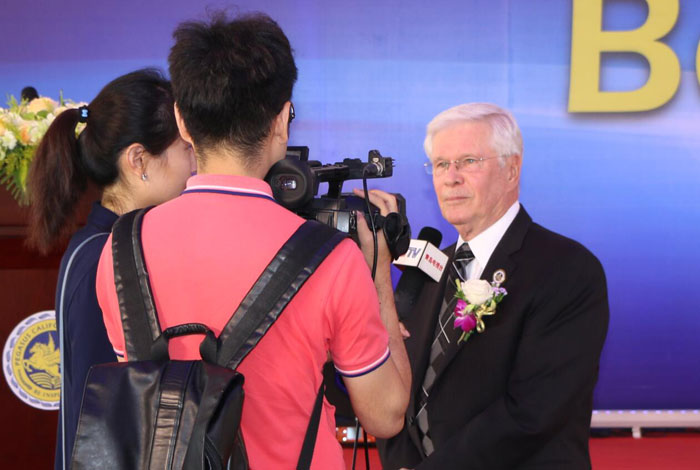 Dr. Long, School Head Principal of Education, previous California Secretary of Education, was having an interview with Qingdao TV.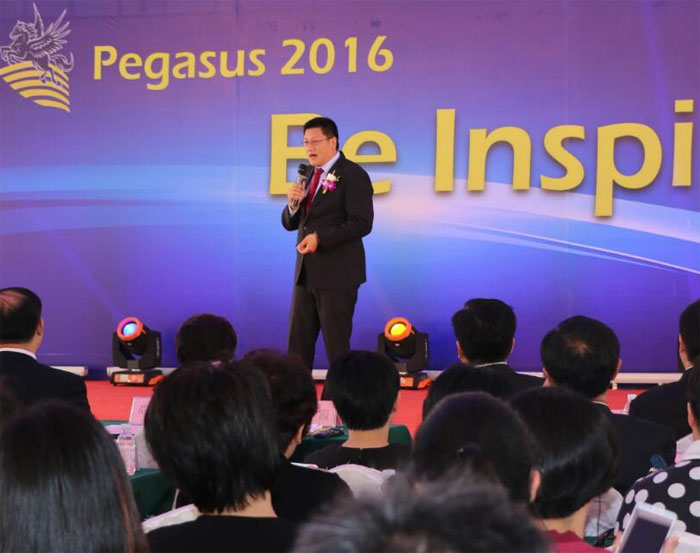 School founder, secretary of the California Commission on Asian and Pacific Islander Affairs, Steven Ma was delivering a speech.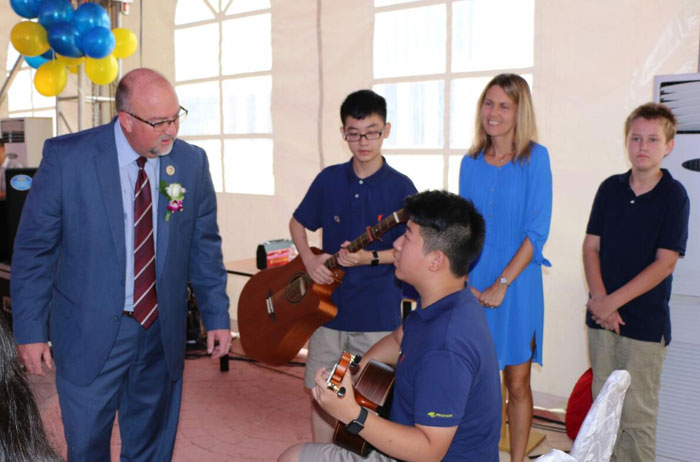 Pegasus set a very high bar for selecting students. Among over 200 applicants, only 66 students are qualified to enter the school, including top students from Chinese public high schools, high fliers from other international schools, and students who had overseas study experience. With selective students and passionate teachers, the school has a top 100 U.S. university admission guarantee.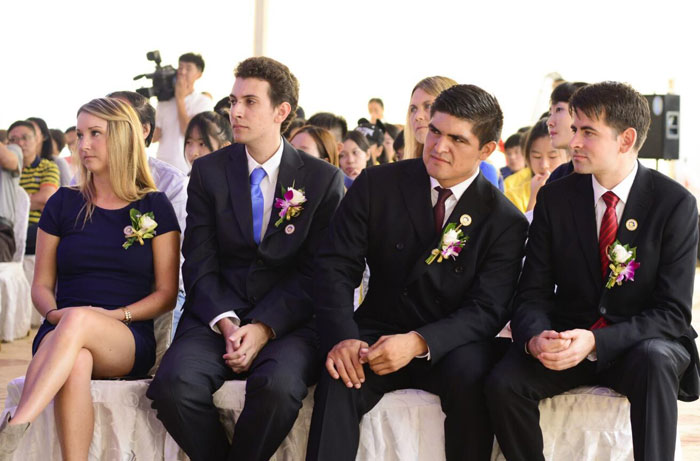 Lisa Delanty, our PE teacher (left one), Mr. Schembari, our math teacher (left two), Mr. Labra, our art teacher (right two), and Mr. Normann, our English teacher (right one)
Mr. Owen, our school headmaster, was the master of the ceremony.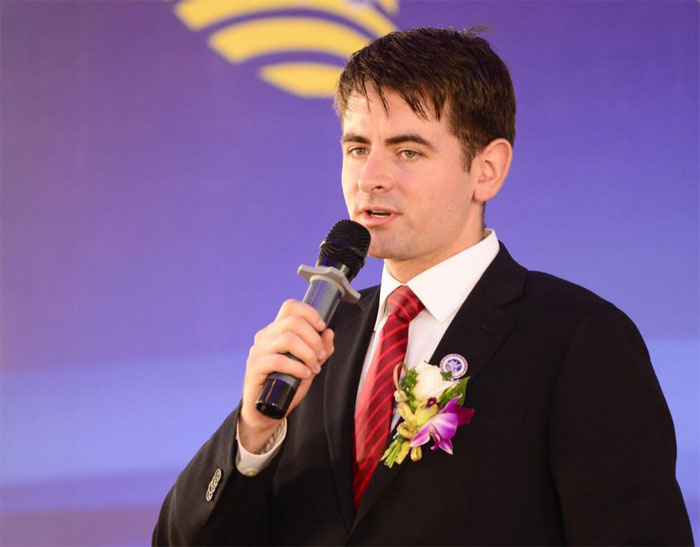 Jeff Normann, our English teacher, is delivering a speech on behalf of the teachers.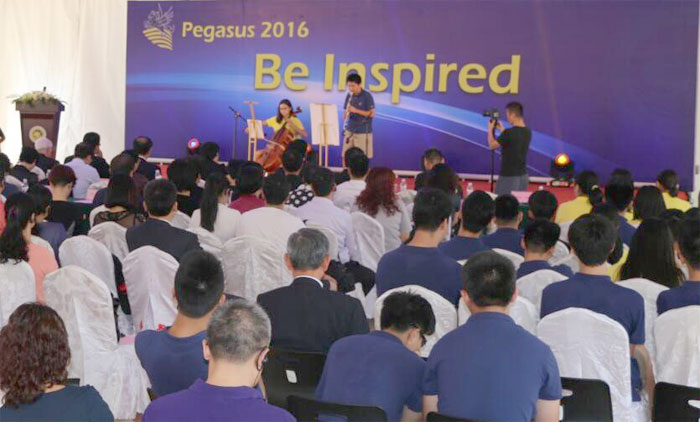 The original idea of Pegasus is to bring the very best of California education program into China. The school will use California curriculum, the instruction will be in all English, and all teachers will be American credentialed and of very high quality. Our goal is to provide a world class California school experience where we challenge, inspire, and support our students on their journey to become students at a California University and become members of the world community.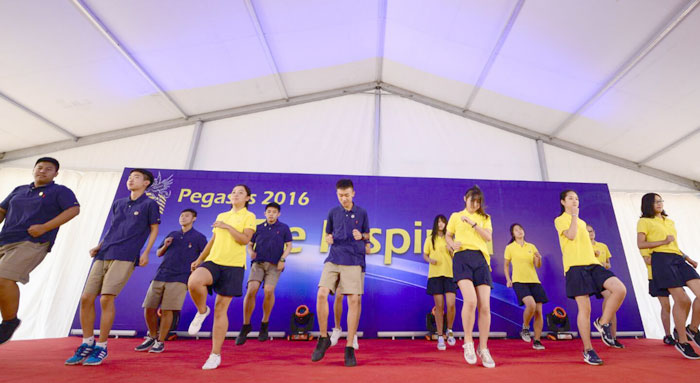 Pegasus 1st dancing group was performing on the stage.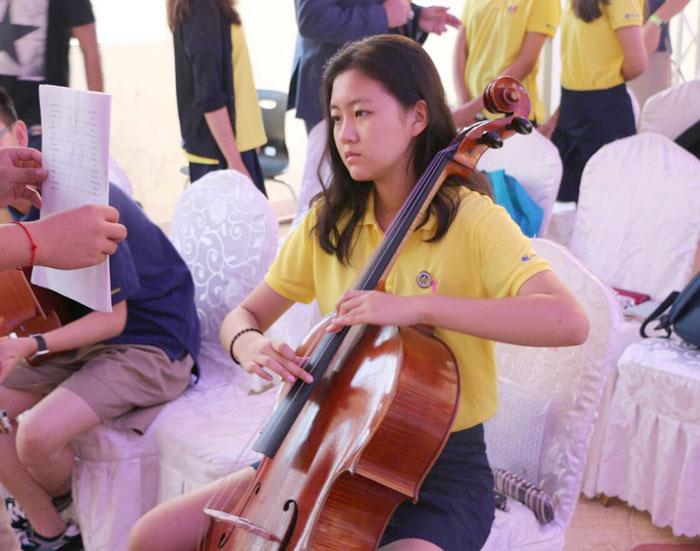 Kelly was practicing the cello.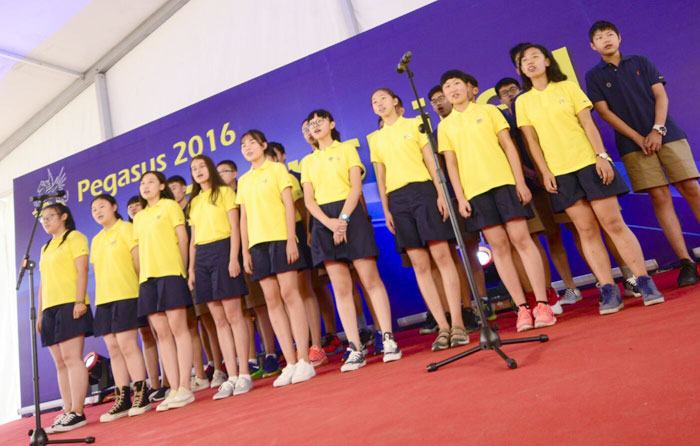 Pegasus Chorus was making their debut under Mr. Schembari as the passionate conductor.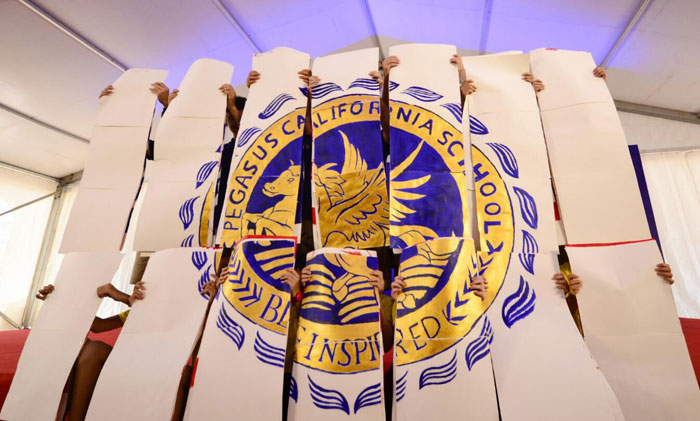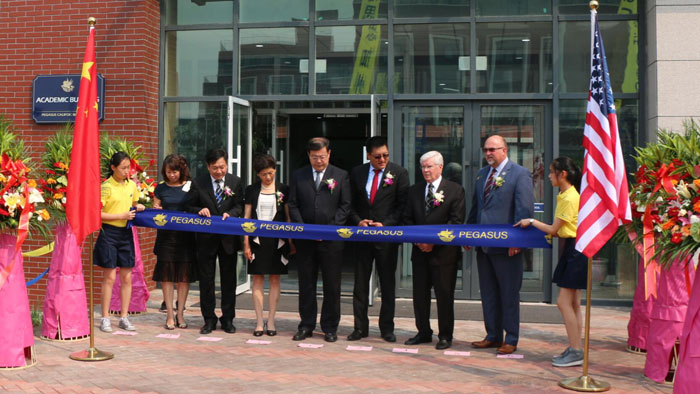 Ribbon Cutting Ceremony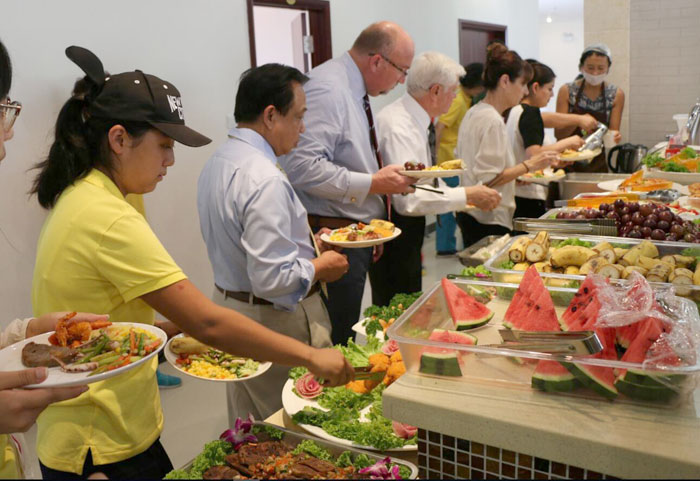 All guests and parents went to the café with students for lunch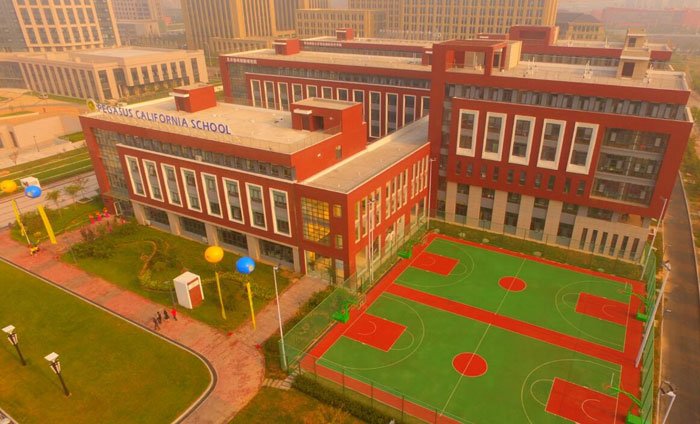 A new school year also represents the beginning of a new life. Hope all Pegasus students have a productive school year and achieve their highest dreams!