Unique Pegasus Experience - First Month at School
        Release Time:2016-09-30 16:33
It has been a month since school started, and students are adjusting themselves to their transformative experience. During this critical period, we not only build routines, procedures, and expectations, but also a cooperative classroom culture, and an English – Only learning environment. After four weeks of school, students are getting familiar with being held accountable for their performance, establishing collaborative study groups both in class and after class, and managing their time effectively and efficiently.
School Opening Ceremony
The grand opening ceremony was held on Monday morning, September 5th, for Pegasus California School. Among the ceremony attendees were the school founder, board members, Chinese local government officials, American guests from Val Verde Unified School District and the California UC system, and parents from various places. They all came to school to witness this historical moment. For those who missed the ceremony, you may watch the Opening Ceremony video by clicking the link below.
In Class
Students have 7 periods Monday through Friday, ranging from English, science, social science, mathematics to art and PE.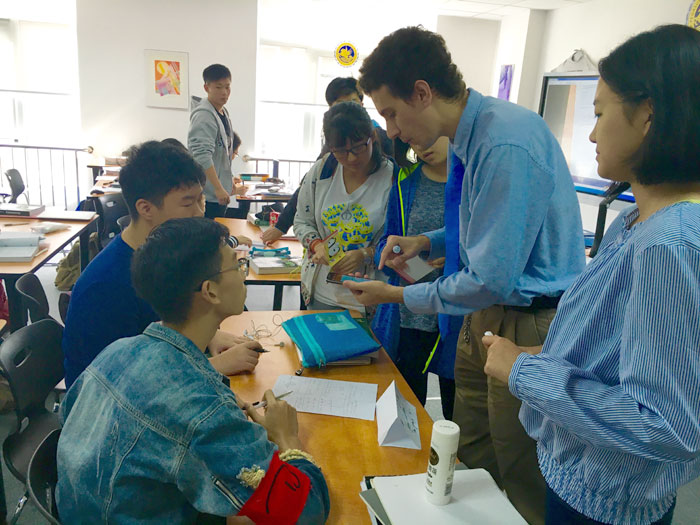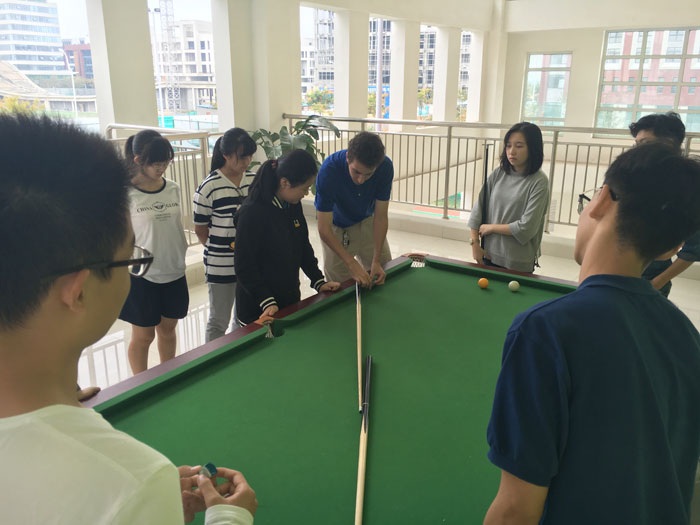 Mathematics Class
Mr. Schembari not only teaches students the formula and mathematical theory, but more importantly, how to apply the theory into the real world. For instance, 9th grade students learn to calculate the height of the lamp pole using proportions. 10th grade students calculate reflective angles to determine the best position to shoot a pool ball.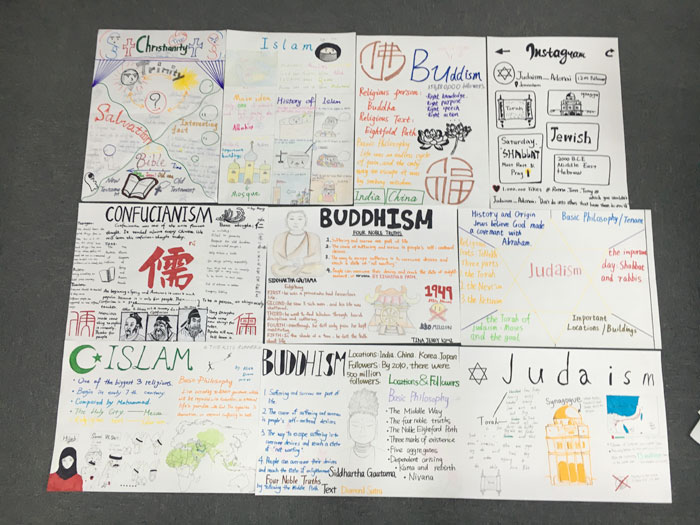 World History Class
Mr. Ng emphasizes collaboration and team work, so he employs various class activities to reflect this objective. For instance, one activity is called gallery walk, where every team becomes an expert in one aspect a complex concept and teaches the rest of the class. This project also involves making posters and group presentation. The posters above are students' work showing different religions in the world.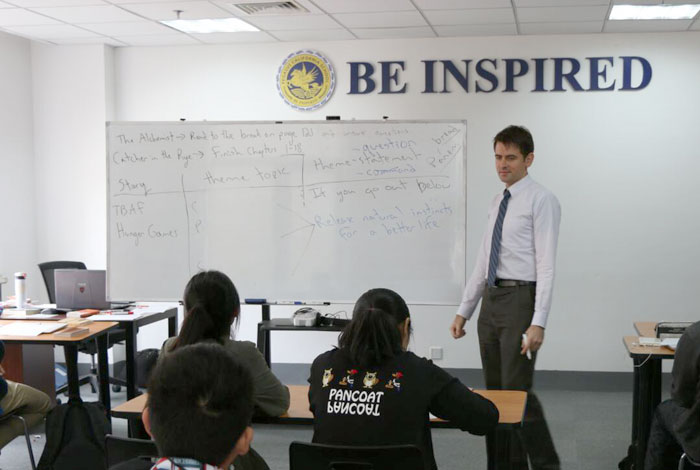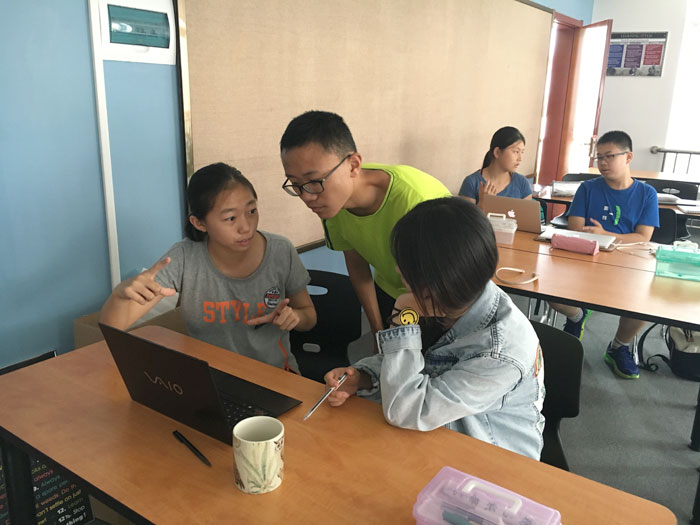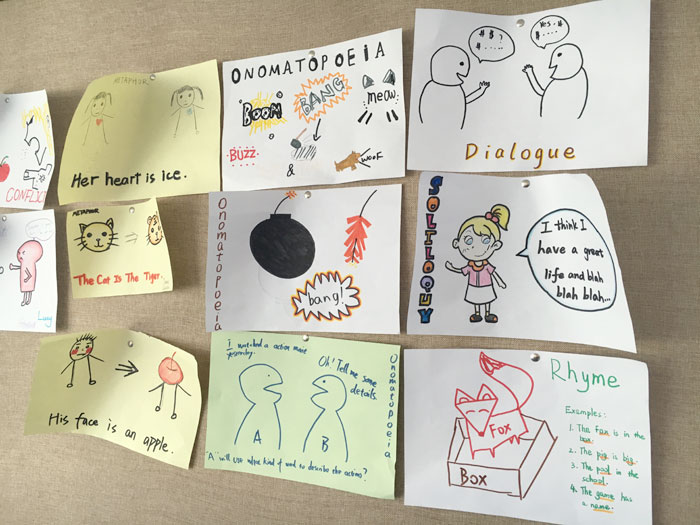 English class
Mr. Normann holds the belief that students can best learn a foreign language through using it. Thus, he created a lot of opportunities for students to use the language. For example, student learned various rhetorical devices through making their own examples and pictures.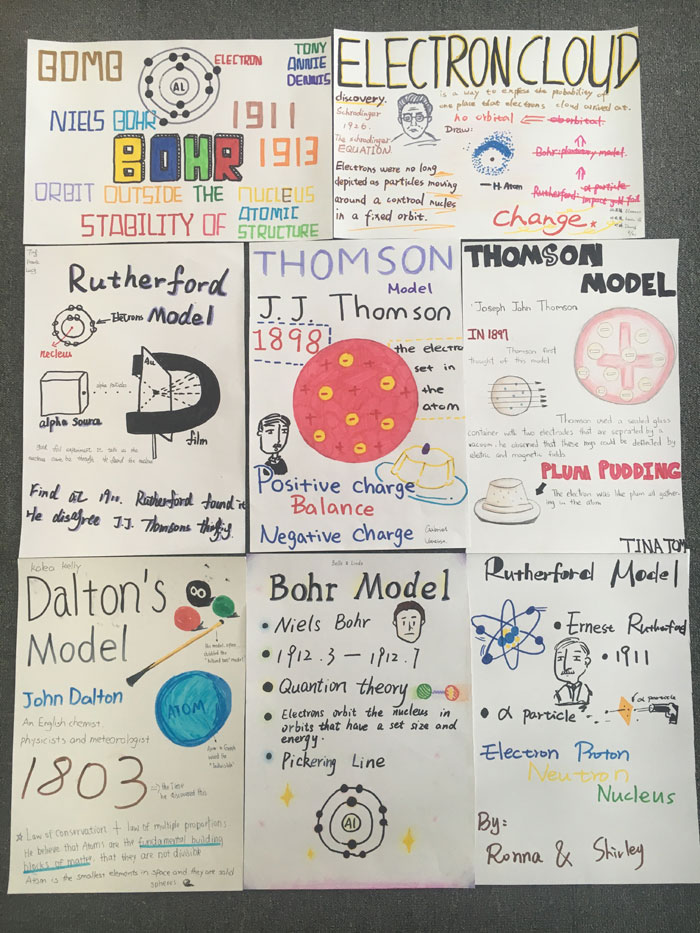 Science Class
Instead of merely giving lectures, Mrs. Owen employs a lot of hands-on experience for students to practice and to get to know the world around them. For instance, students need to come up with ideas to measure the mass and volume for some irregular shaped objects and calculate their density. Those items include rocks, chopsticks, triangle objects, and cups.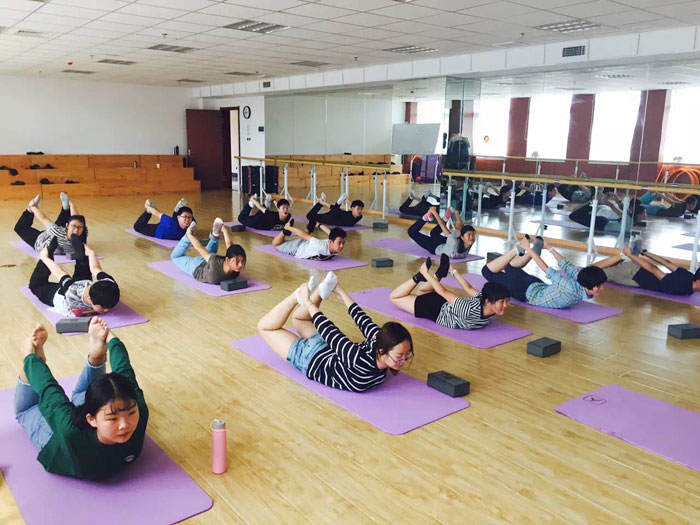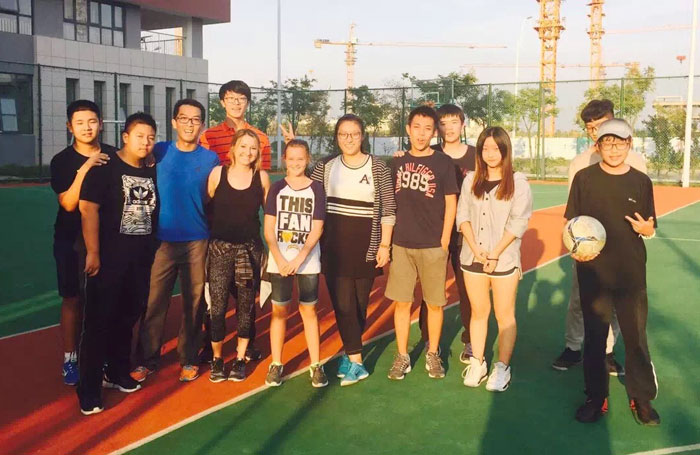 PE Class
Miss Lisa helps students experience various aerobic and anaerobic exercises, including one mile running, yoga, physical fitness training, and so on. Besides in-class activities, Miss Lisa also trains students to have a healthy and well-being life style.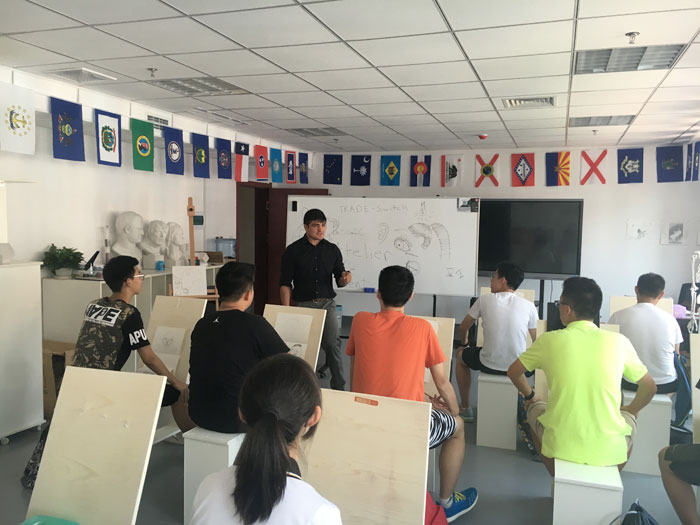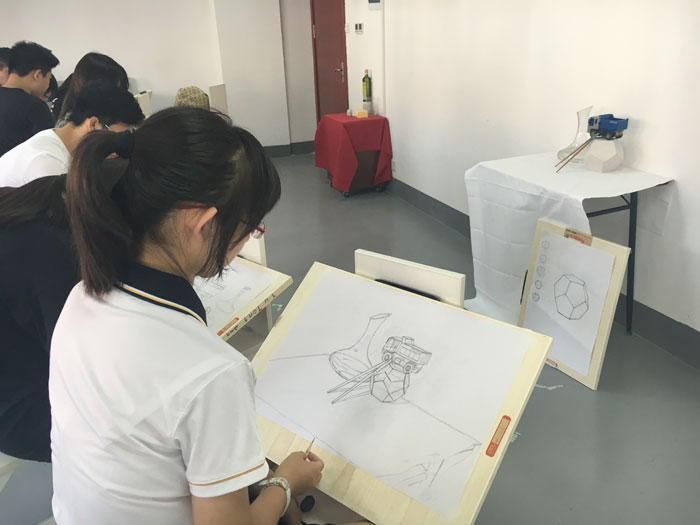 Art Class
Art class is considered so far the most challenging class, because it takes great effort to get an A. Based on students' previous drawing skills, Mr. Labra divides the class into two levels, beginning level and advanced level. In-class projects, homework, quizzes, midterm and final projects are all determining factors for the final grade. Clear construction, positive shape, negative space, and tessellation, are not merely new vocabulary and concept to students, but more importantly, are taught and practiced with personalized instruction. In this way, students will be ready for the next level of their art education after high school.
Clubs
In addition to 7 periods every day, students also join different club activities at 4 PM. Club ideas are proposed by students and each club captain delivers a speech to recruit members. The ten most popular clubs include UAV, ASB, ACGN, Movie, Model UN, Computer Science, Music, Art, and Tai Chi. Teachers function as club advisors, who provide professional advice to each club. Please click the following link to watch a short video clip made by Joe Zhao (UAV club captain) and Tony Yan.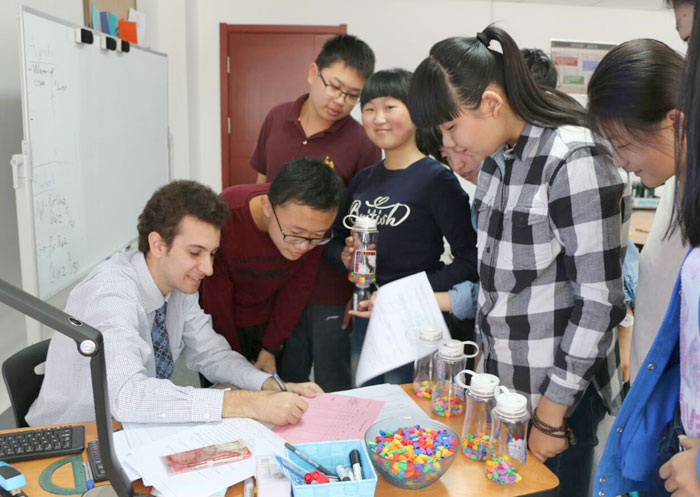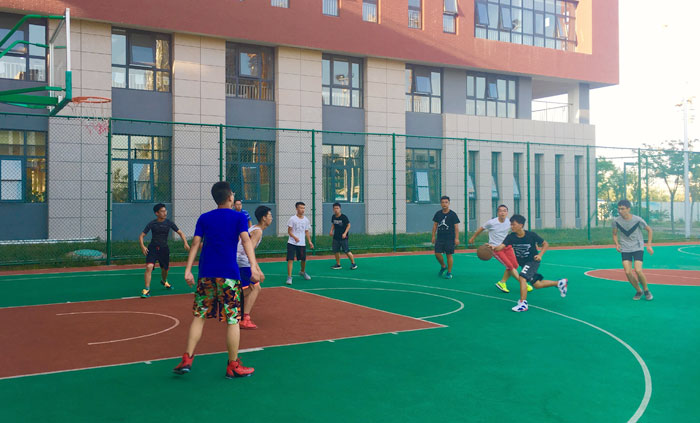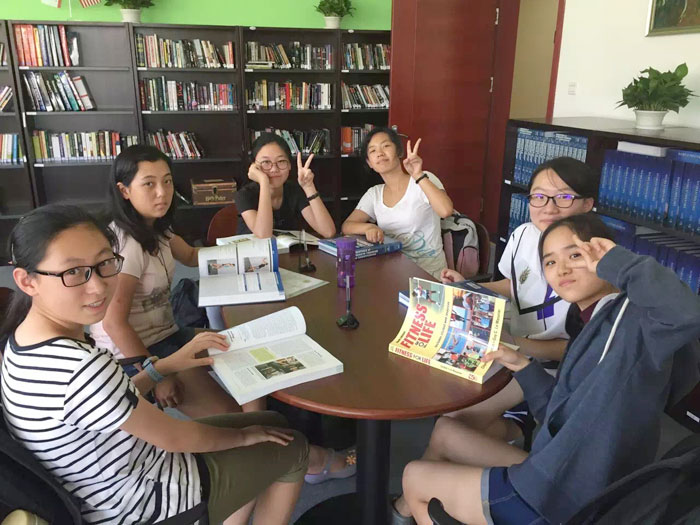 ASB Election
ASB stands for Associated Student Body and it represents the interests and goals of the entire Pegasus California School Student Body. All leaders of ASB are elected by students. Students who enroll in ASB do so because they believe there is more to being successful in school than simply doing homework assignments. Having a positive atmosphere during school day and being wanted and accepted are critical to their success. Each candidate designs his/her own posters and also delivers a 3-minutes campaign speech to win the ballots of their fellow students. Through this election campaign, students learned how to collaborate with each other even during competition. Being elected as a leader means to carry all the responsibilities and trust rather than simply receive an honor. We hope ASB will do excellent work for our school in this school year!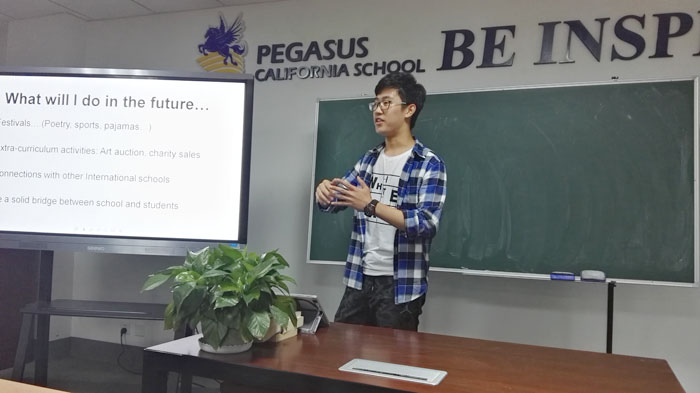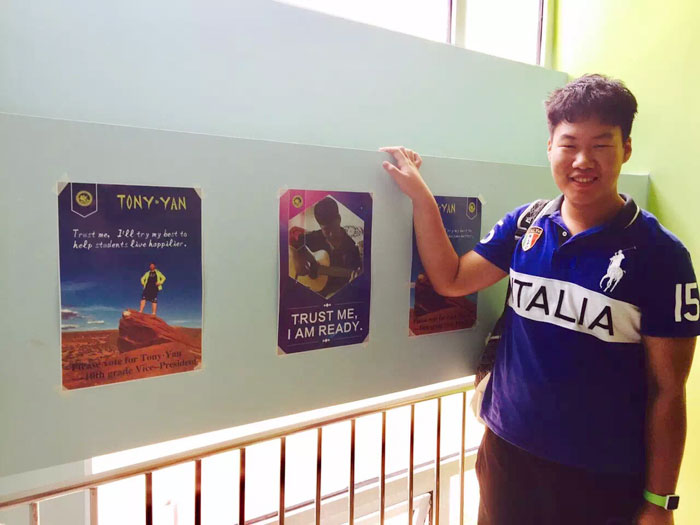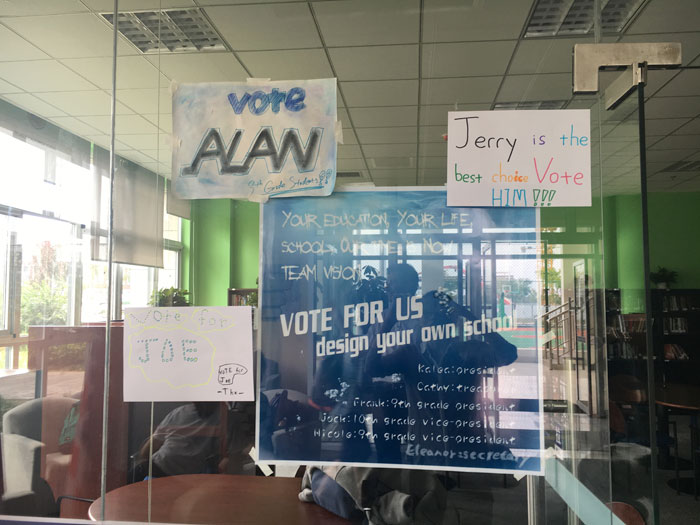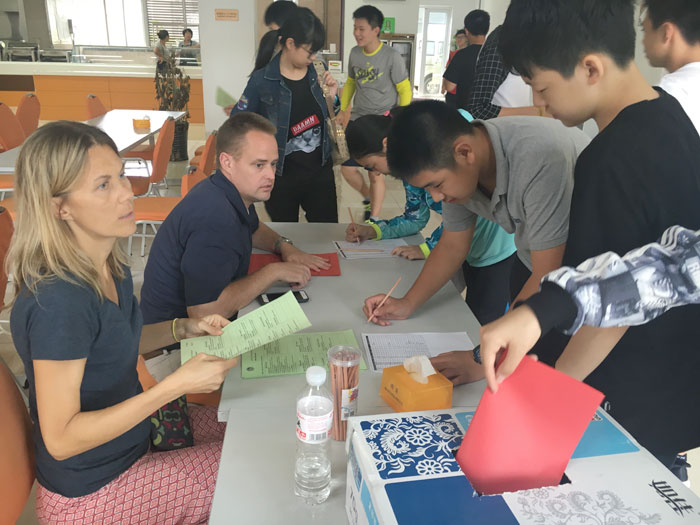 Name List for the 1st Pegasus ASB Officers
Jerry - ASB President
Jason - ASB Vice-President
Eric Z. - ASB Secretary
Bill - ASB Treasurer
Ronna - 10th grade President
Jock - 10th grade Vice-President
Alan - 9th grade President
Antonio - 9th grade Vice-President
Congratulations to the winners of our first ASB Election!
Congratulations to the winners of our first ASB Election!
September is nearing its end, and school life becomes routine. We hope everyone enjoy the National Day Holiday and make the best of their school time when coming back to school!