【Pegasus Community Service】A visit to Tongxing Special Education School
        Release Time:2016-10-26 16:56
With the assistance of the Parents' Committee, Pegasus California School students paid a visit to Tongxing Special Education School in Jimo, bringing tremendous happiness and joy to their kids on a sunny Sunday afternoon on Oct, 23rd . You can view a short video clip made by Joe Zhao, the UAV club captain, by clicking the following link.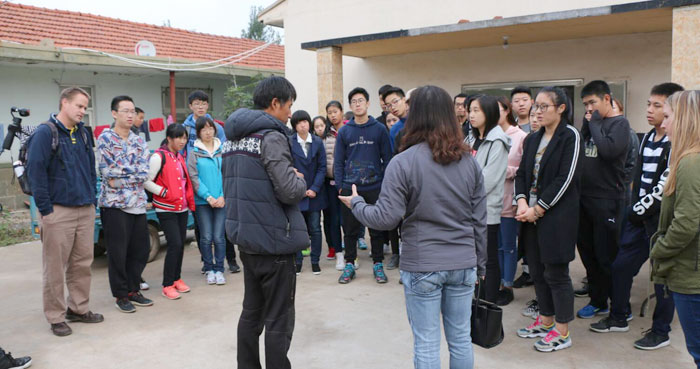 The school is run by a lovely couple, Mr. Xu, Luck and his wife, Hannah. At the beginning, Mr. Xu told us a touching story about how he and his wife started the school in 2011. At that time, their daughter had a high fever for several days. They tried various medical treatments on her, but none of them worked well. Finally, they started to pray and made a promise in their hearts that if their daughter could survive, they would devote themselves to charity services in the future. Fortunately, the girl recovered soon and she later became a music teacher. Then, the couple's dream has come true!
Tongxing is a small school of 60 disabled and 10 poor students ranging from 5 to 18 years of age. Tuition and boarding are offered at very low rates (from free to 300RMB per month) for disabled children of local rural families. The school is located about one hour from Qingdao. This school has no government funding, which means everything they need is provided via donation from supporters.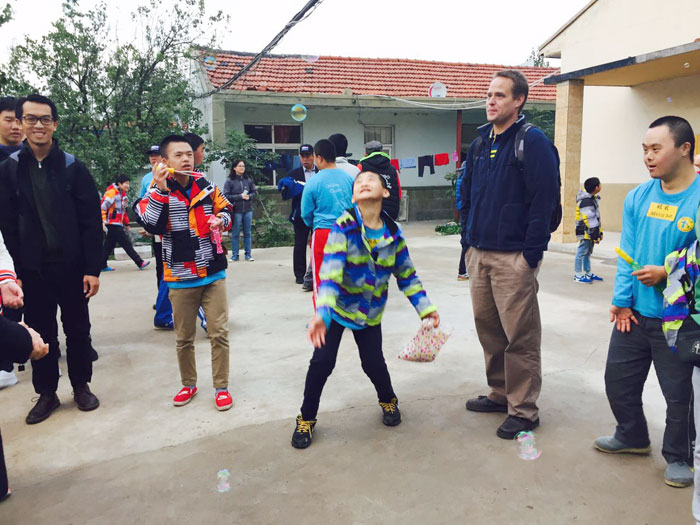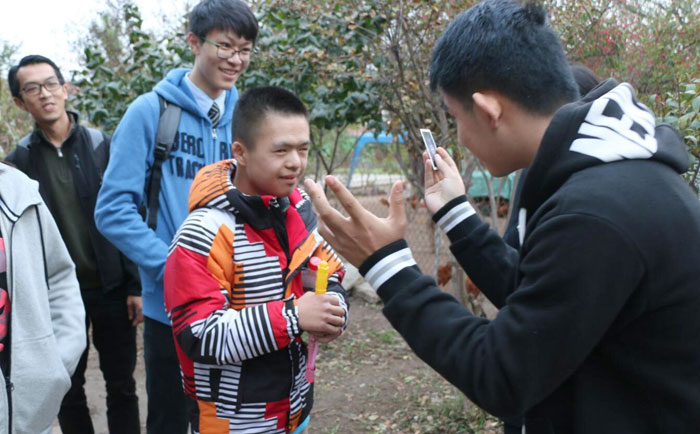 Besides regular classrooms, the school also has a computer lab, library, and a fitness center, where their kids can learn and practice their skills. Our students mingled with the kids in the playground, classrooms, and every corner of their school. It seems that there is no language barrier at all, even though some kids there have mental disorders. Although it was getting cold as night fell, everyone felt warm inside.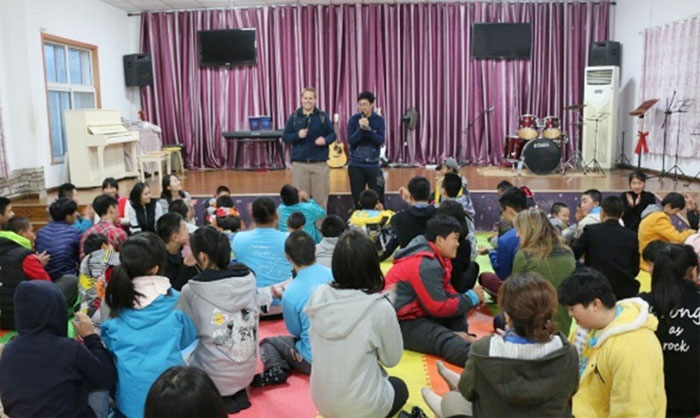 Later on, Mr. Owen hosted a big party for all kids. Pegasus students brought their highest talent and tremendous love on the stage. Some students performed a funny skit, some sang songs, some played the piano, and others showed their free style dancing. The room was filled with endless laugher, joy and clapping sounds.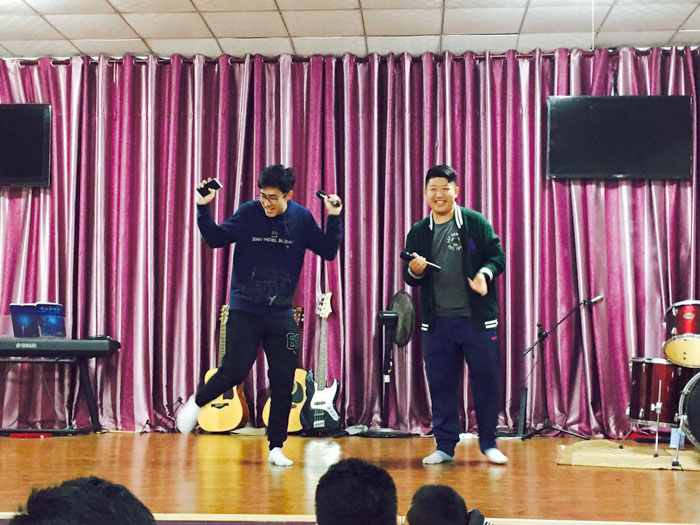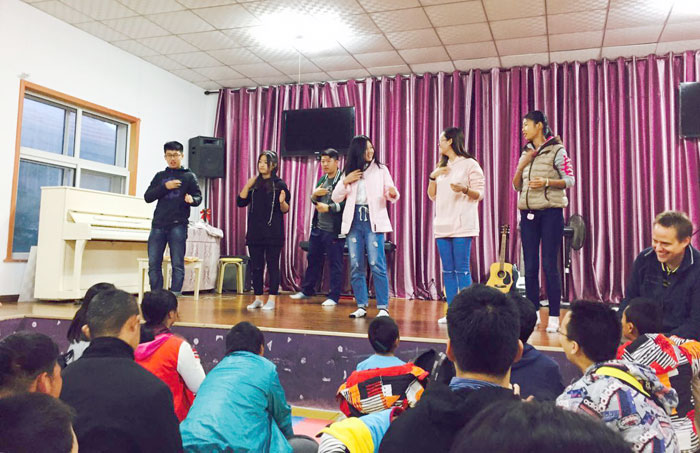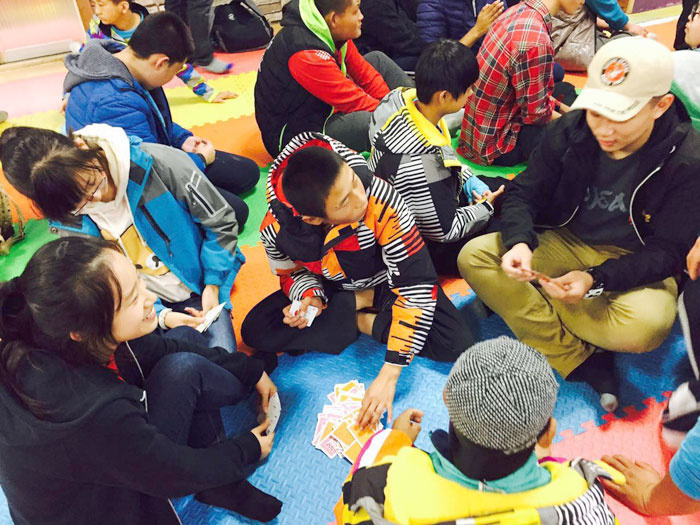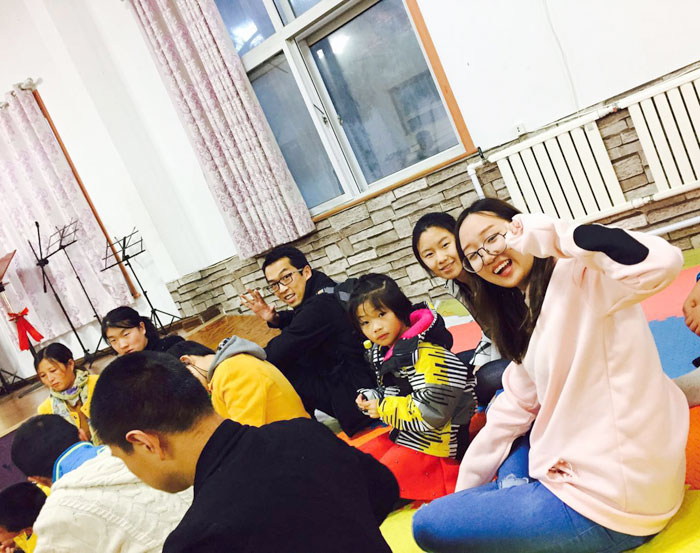 It is valuable experience for Pegasus students. This was our first visit, and we plan to come back sometime next month.
In addition to academic work, community service and volunteer work serve an essential part in students' lives. By volunteering, students make a difference in the community by giving back. Students also learn to work with others and gain valuable experience that they can use later. Our school will provide a variety of volunteer opportunities in the future. We hope our students can gain valuable experience and provide meaningful work to the community.
We wish all the best to Tongxing kids and hope they all have bright future!