【Pegasus Christmas Season】Christmas Door Contest
        Release Time:2016-12-07 11:16
As Christmas is drawing near, the Pegasus family is looking forward to this big time celebration. The first event of this series is the door contest to see what advisory class has the most creative Christmas door. Following their advisory teachers, students tried their best to be creative and unique. The administrative office judged the doors and selected the door according to its creativity, spirit, cuteness, and many other factors. When they finished judging the doors, they voted for their favorite door and the door with the most votes was the winner.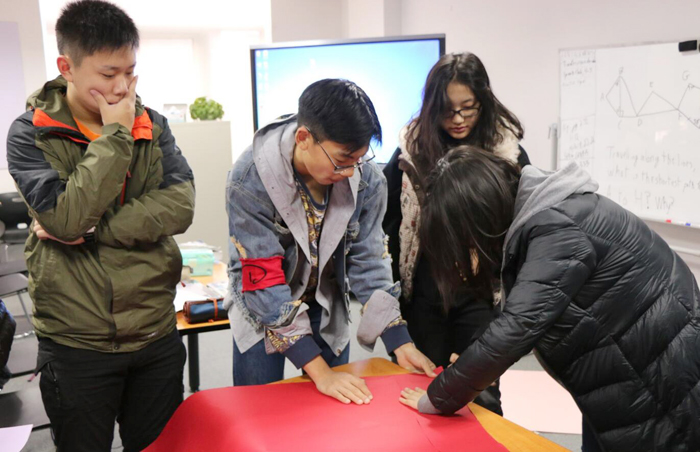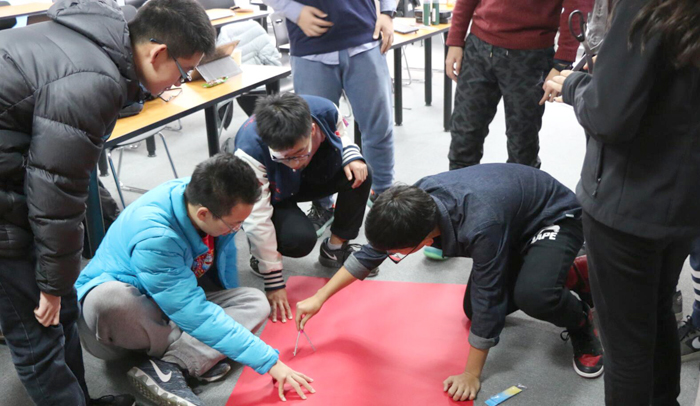 Students were brainstorming the design, style, and materials.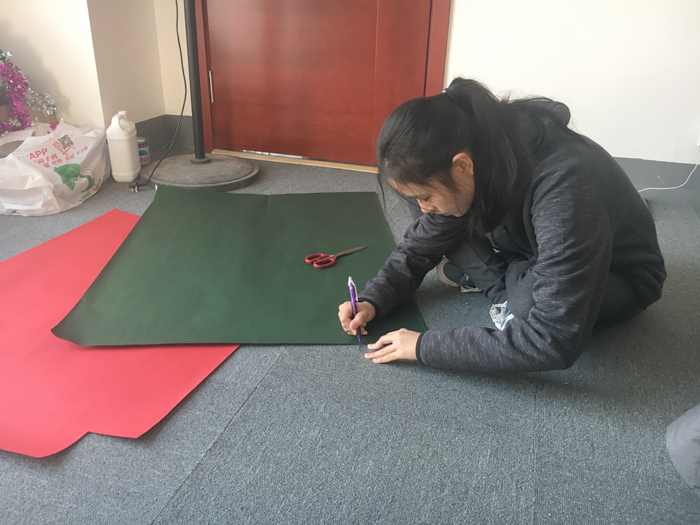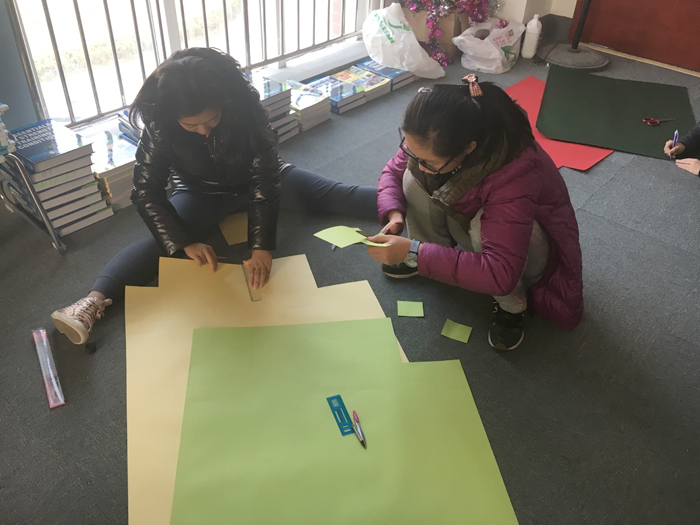 Students collaborated with each other and made the most creative projects this season.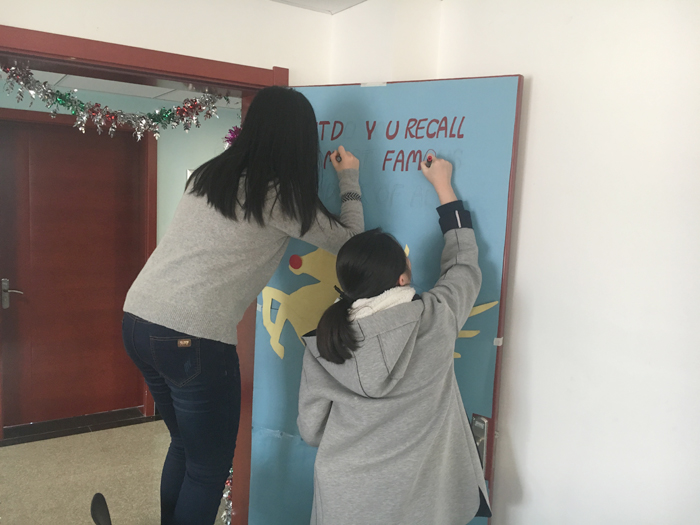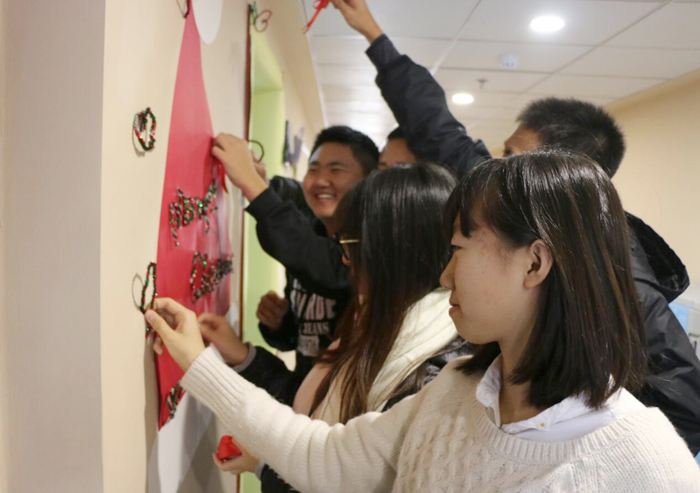 Students were adding Christmas decorations little by little day by day.

①Mr. Labra's advisory class
A 3D Christmas tree was hanging on the door. His class was waiting for the last day to decorate his door in order to surprise everybody.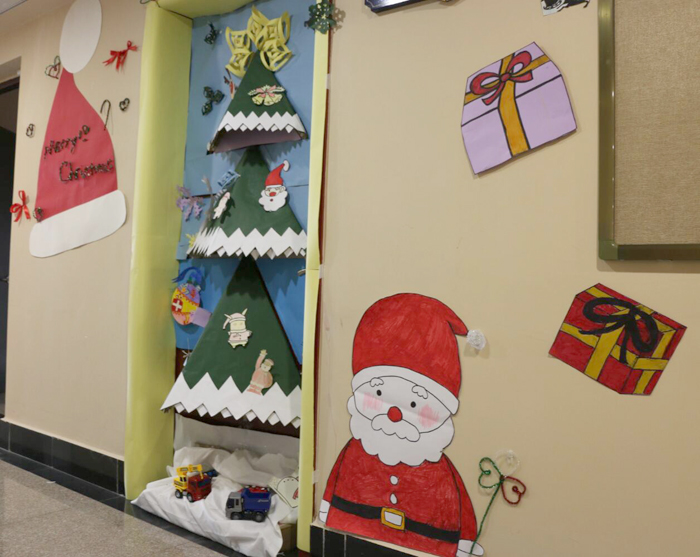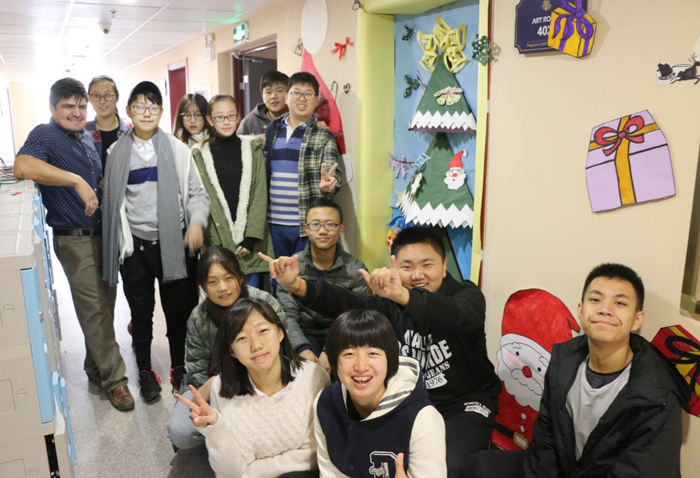 ②Miss Delanty's advisory class
Miss Delanty, our PE teacher, and her class, decorated her door with Christmas flavor and Pegasus Spirit.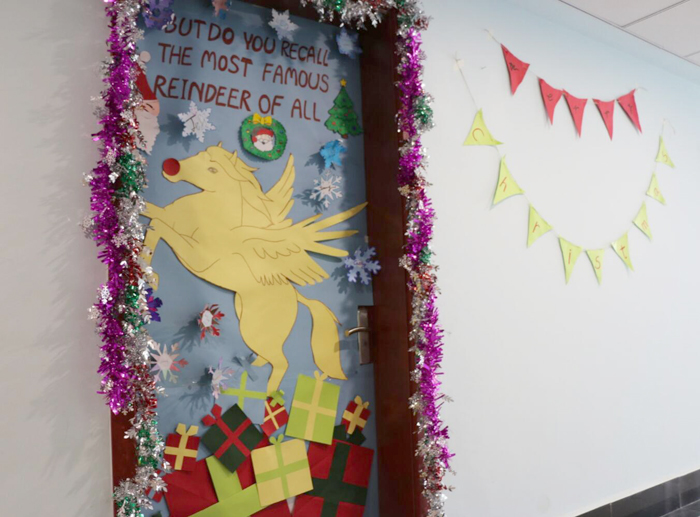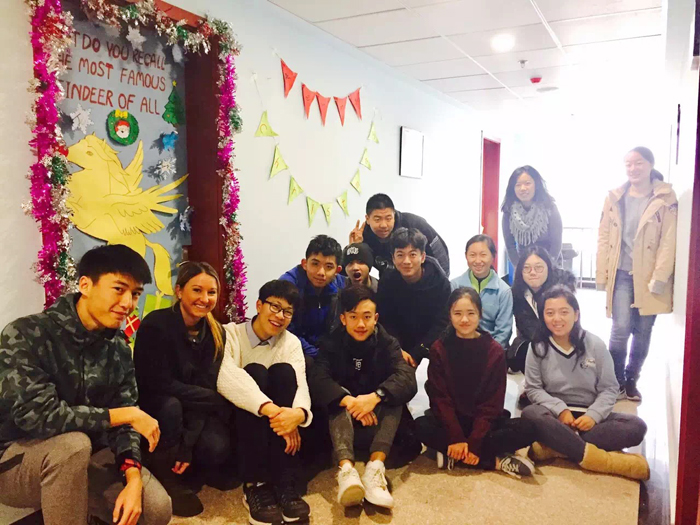 ③Mr. Schembari's advisory class
Mr. Schembari and his class were not waiting to put his door up.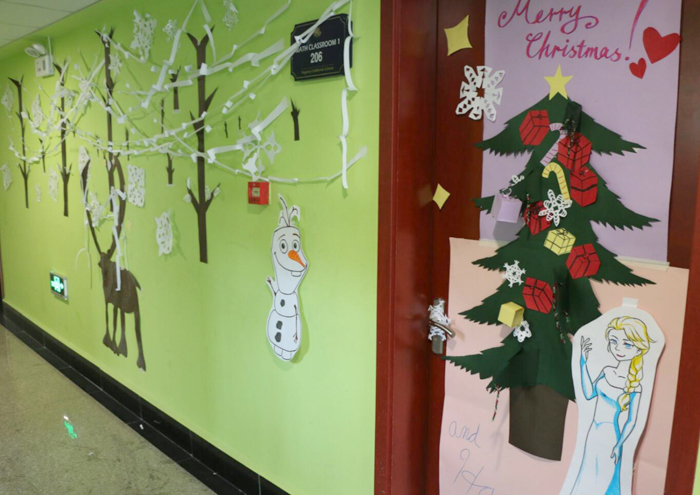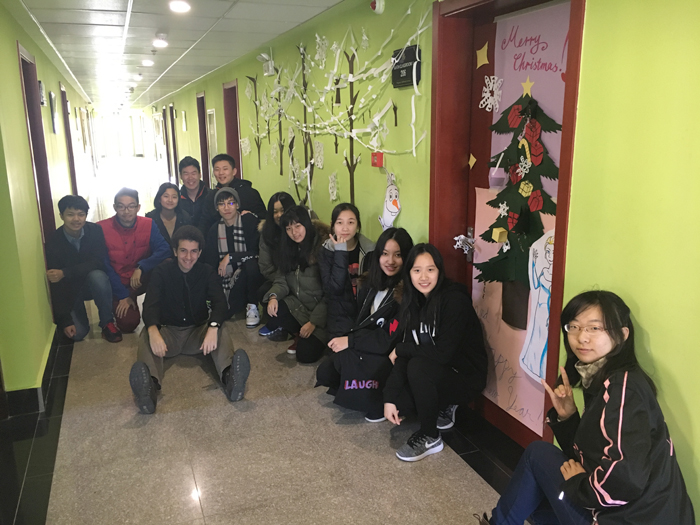 ④Mr. Ng's advisory class
Mr. Ng and his class decorated the door with a Santa Clause wearing a warm beard.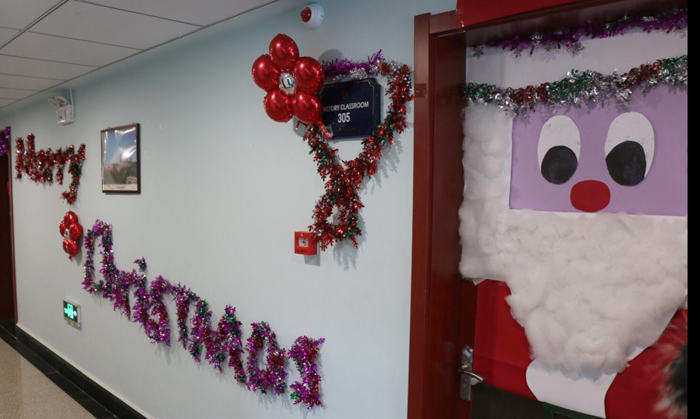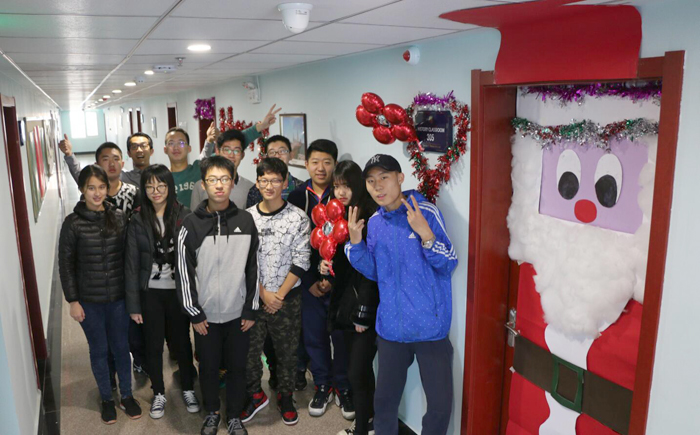 ⑤Mr. Norman's advisory class
Besides the regular door decoration, Mr. Normann and his class also adorned the wall with pictures, lights, and stories.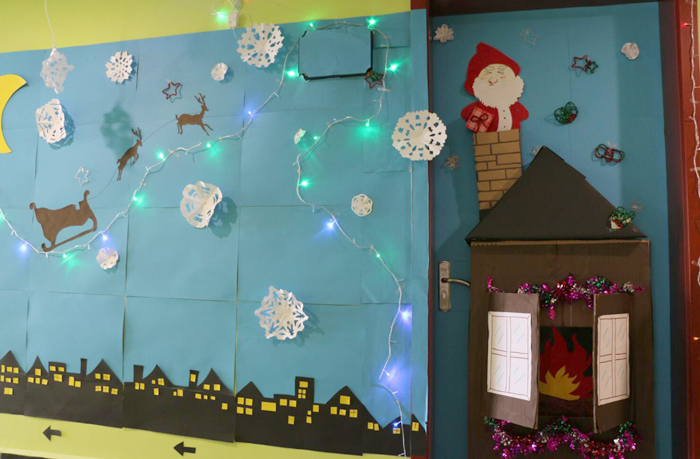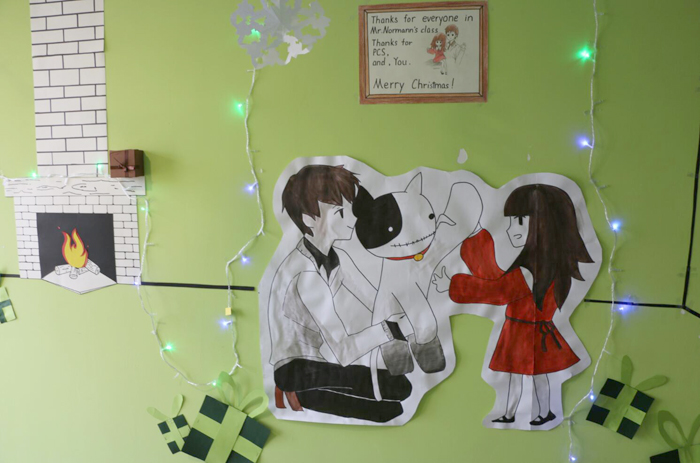 Finally, Mr. Normann and his class beat all other teams and won this year's prize —— a Christmas hat for everyone!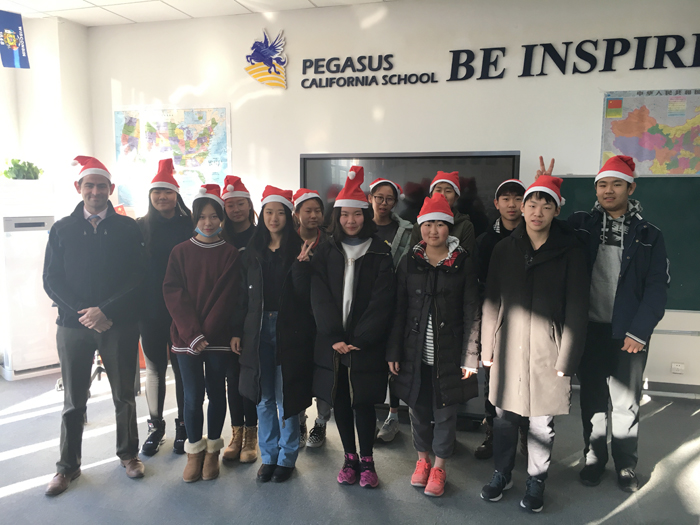 More Christmas events are coming and we are looking forward to them!