【Pegasus Activity】Trick-or-Treat? Halloween Celebration!
        Release Time:2016-11-02 08:40
Halloween is a celebration observed in a number of countries on October 31st. It is widely believed that many Halloween traditions and symbols can be traced back to ancient pagan celebrations of the harvest season before the start of winter. Halloween can also be a time to dress up and have fun. Pegasus California School celebrated its first Halloween last Sunday evening.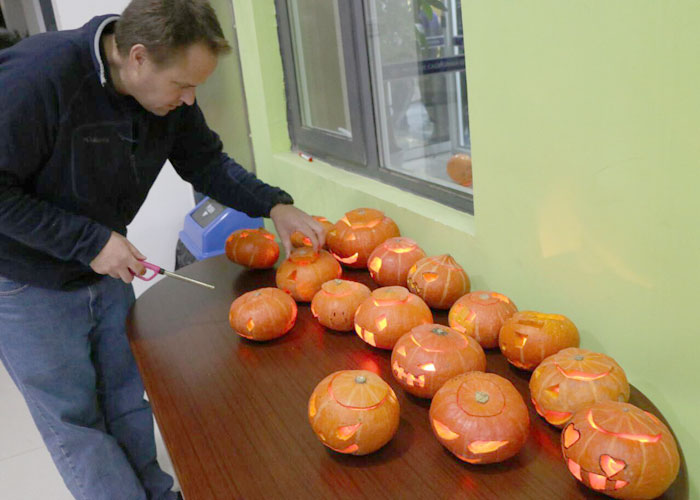 It's not Halloween without pumpkins
Both teachers and students started to prepare two weeks ago, in order to throw an impressive and unique Halloween party. Pictures below show our Headmaster, Garrick Owen, demonstrating how to carve a pumpkin. The next two pictures show how students followed his instructions and carve their own art work!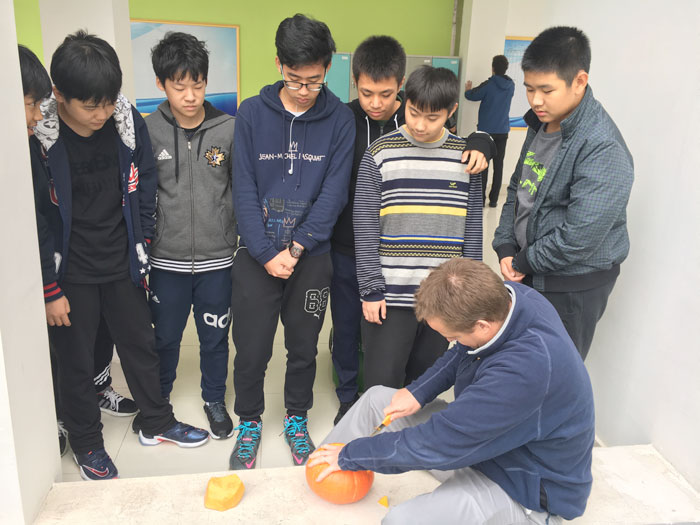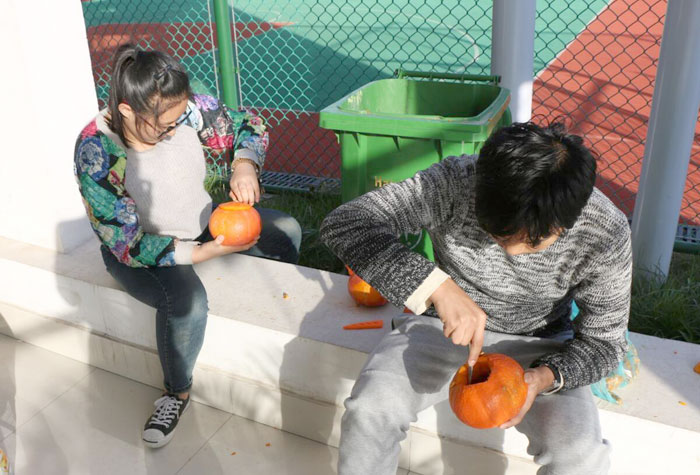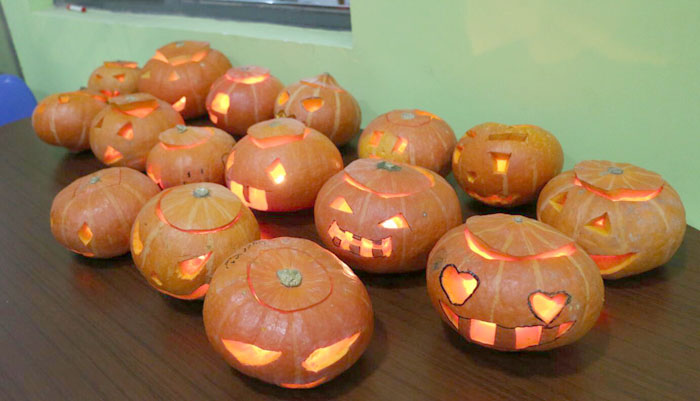 Members from Animation and Art Clubs designed several ghostly posters utilizing their talent and creativity.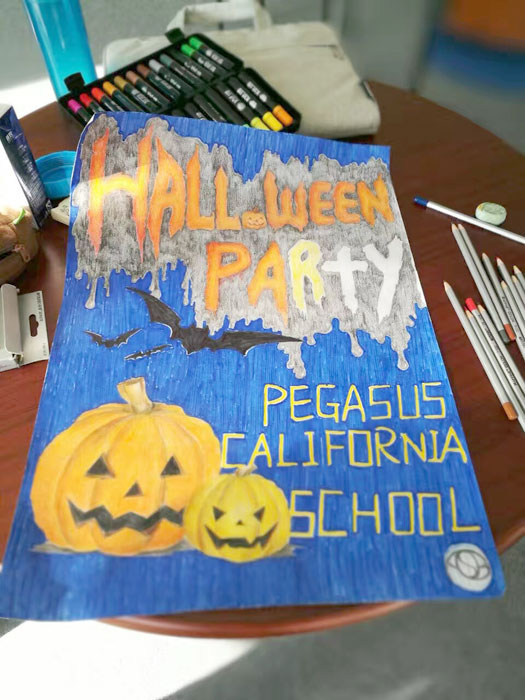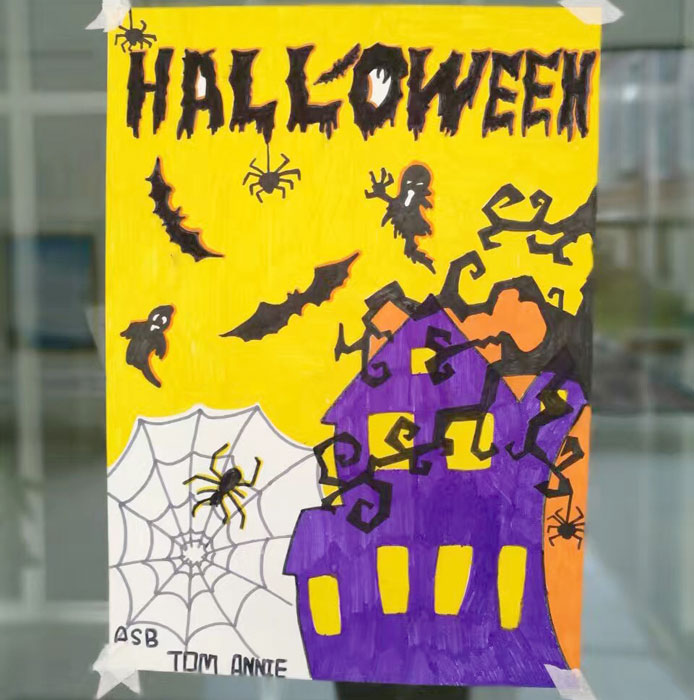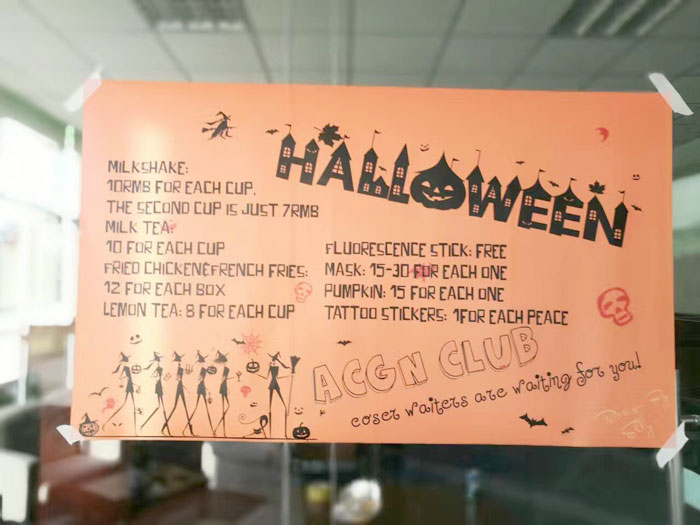 One day before the party, all ASB members started to decorate the hallways and made one of the classrooms into a haunted house. Also, they customized balloons for each student and helped them prepare for costume shows.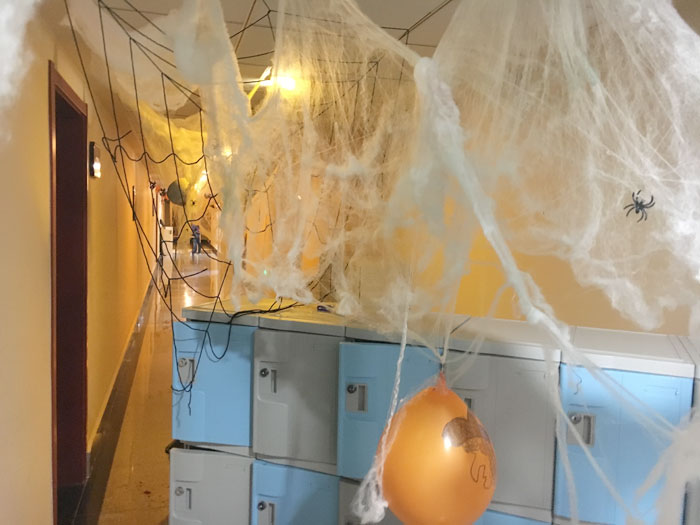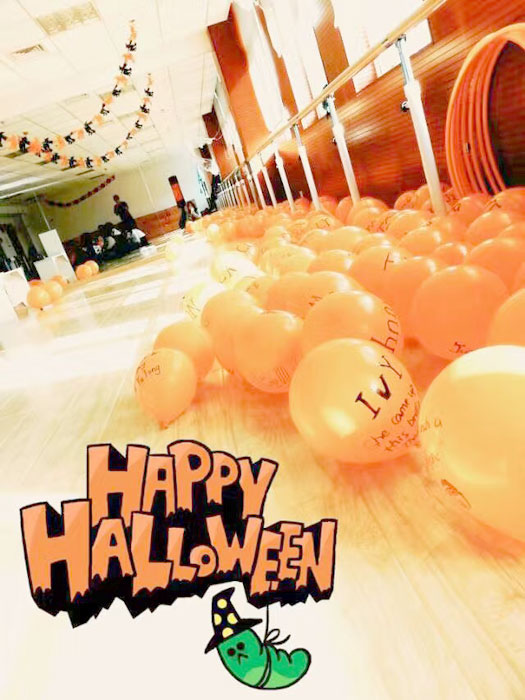 It's Time To Party!
It's Time To Party! It's time to party! Students dressed in costumes and asked for candy as well as played pranks. Pirates and princesses, ghosts and popular internet heroes of the day, and characters from famous fairy tales were all holding bags open to catch the candy. Nothing was impossible with our students' creativity.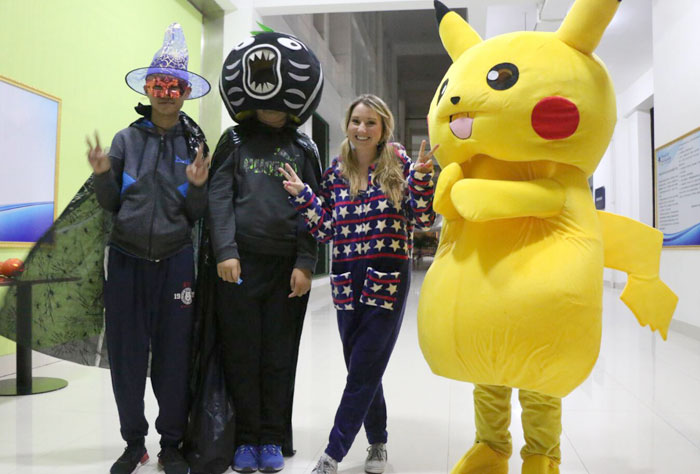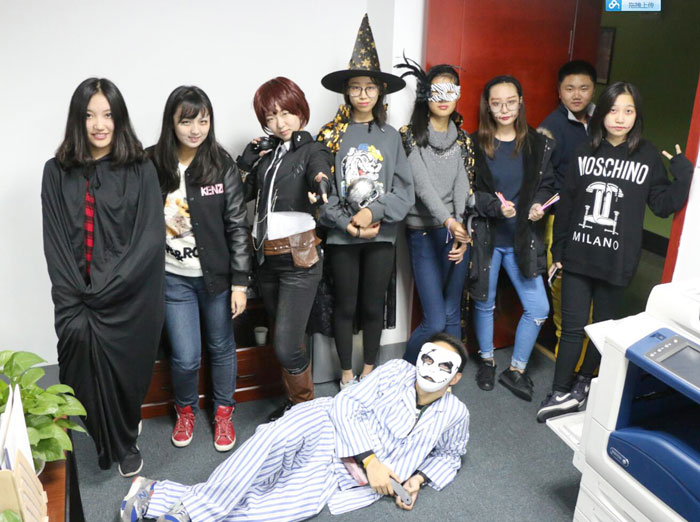 Our art teacher, Mr. Labra, and our English teacher, Mr. Normann, served as the special effects artists, creating fake wounds and scary faces.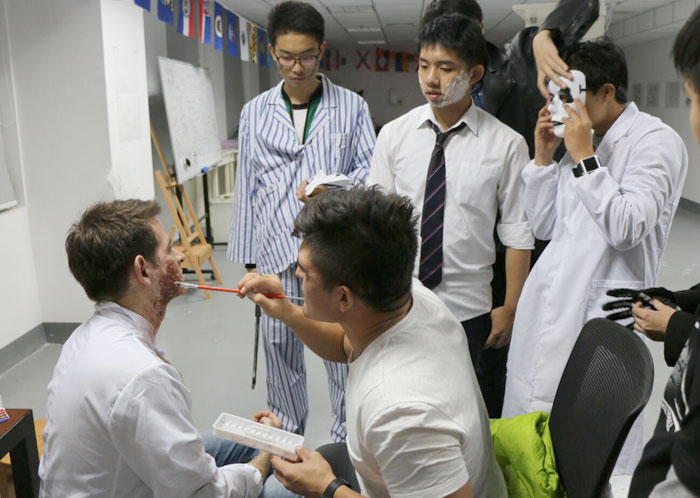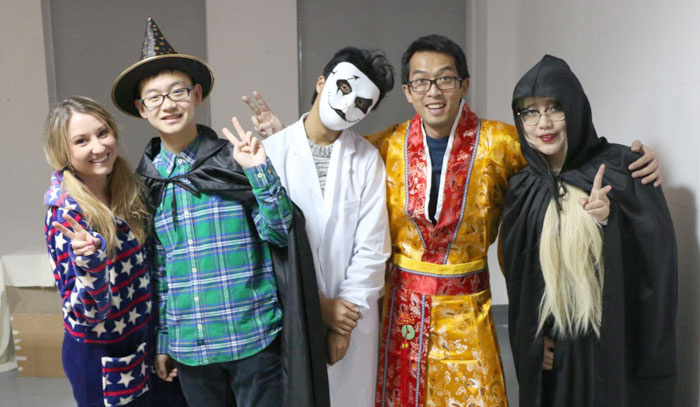 For students who had no costumes or had no idea what they wanted to be, they could stop by and steal some ideas from the Halloween Shop, run by Animation Club members. Furthermore, the store also provided fresh juice and snacks for students to take a break.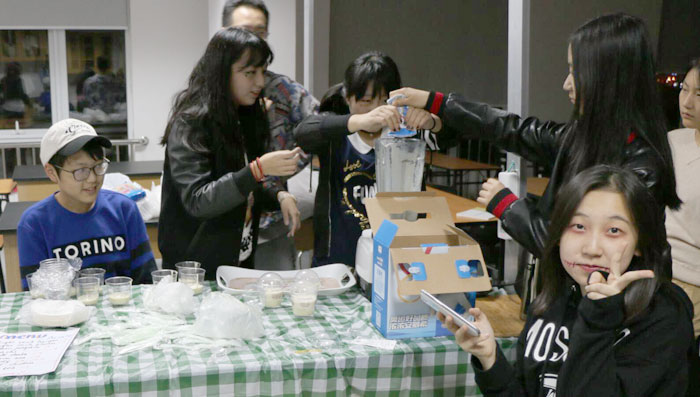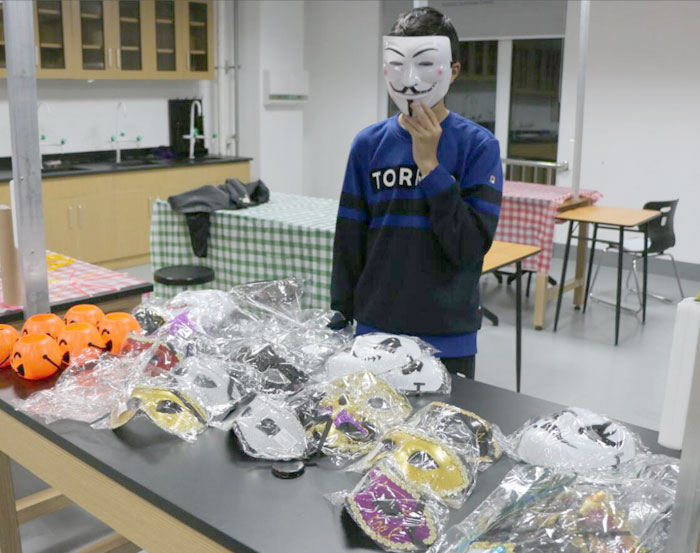 Haunted House
It was a game designed for prank lovers. All participants needed to visit each floor and found a pass by answering a question. The whole building was filled with screaming voices.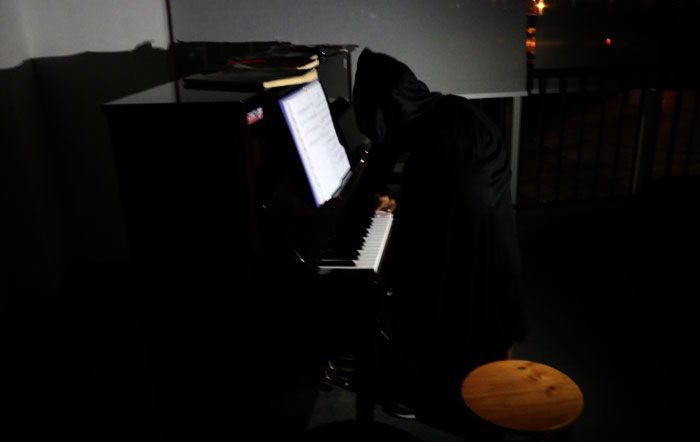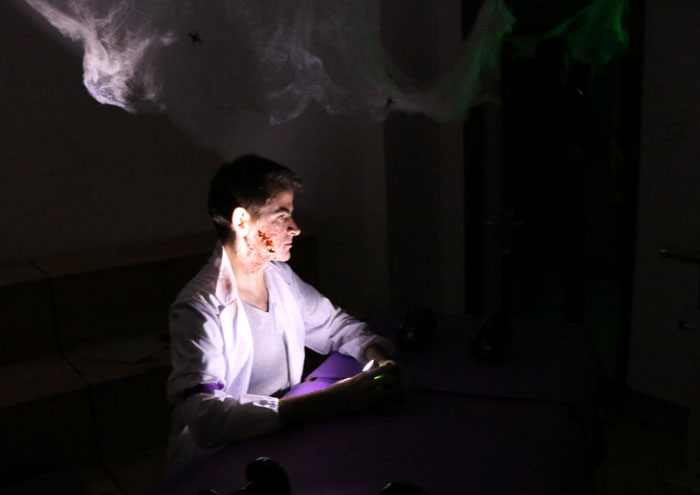 Besides games, movie lovers could also join a ghostly movie.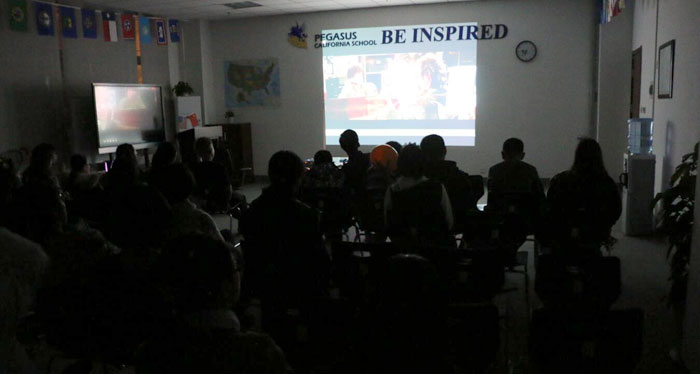 All activities were organized by ASB. They put not only their English skills, but also their organizational skills into action to collect ideas, discuss the feasibility, finalize the action plan, and turn the plan into reality. We believe our ASB will become more and more mature and take full responsibility to be a service to the students and staff of Pegasus California School.