One Rope, One Mind! Pegasus Tug-of-War, Compete to Show Youth!
        Release Time:2020-11-19 17:44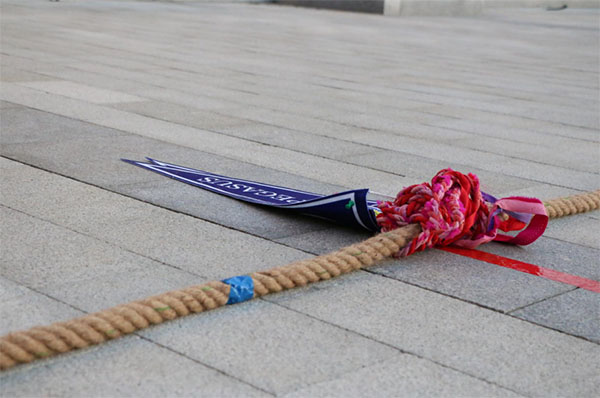 Pegasus tug of war Review
Early winter is like spring, warm and mild. In order to enrich the campus life, exercise and promote the cohesion of the students' teamwork, the school held the tug-of-war in mid-November. It just ended, competing in the same grade with boys and girls mixed, adopting the integral cycle competition system to compete with the other grade teams, the team with the highest final score wins. Meanwhile, in addition to the "Student Group Competition", there is also the heavyweight competition ( colored eggs) between the student team and the teacher team. In line with the principle of" friendship first, competition second ", the competition kicked off in the cheers of students! Let's not say much, come and see the amazing performance of the participating students!
As soon as the competition order was given, each team shouted their own "featured" slogan, holding the long rope tightly in both hands, all tried their best to win the game. The rope went back and forth between the two teams and everyone bit the bullet until they won.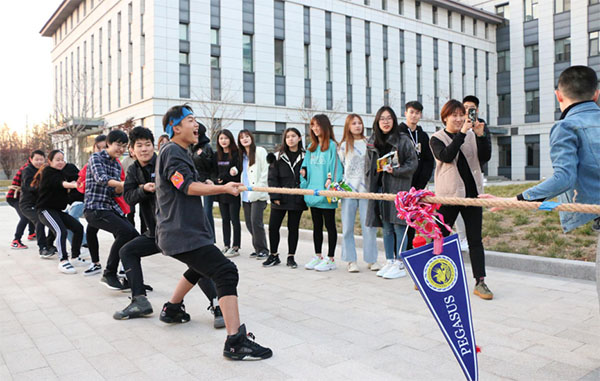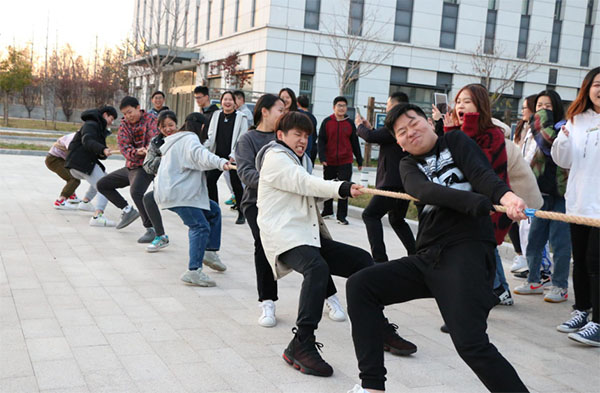 At the scene, the competition was lively and the spirits were high, and the leaping figure formed a beautiful scenery line on Pegasus campus —— and the players on the field were like a rainbow, and the audience was not willing to show weakness, shouting and cheering one after another.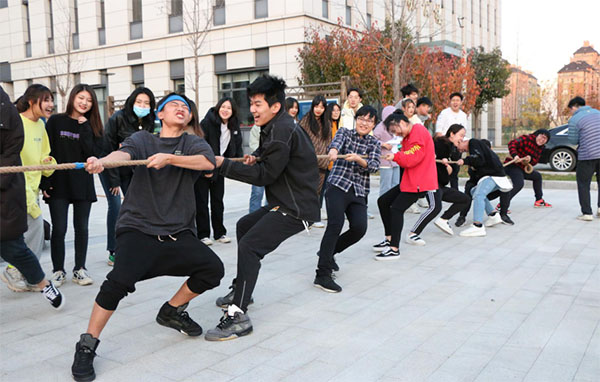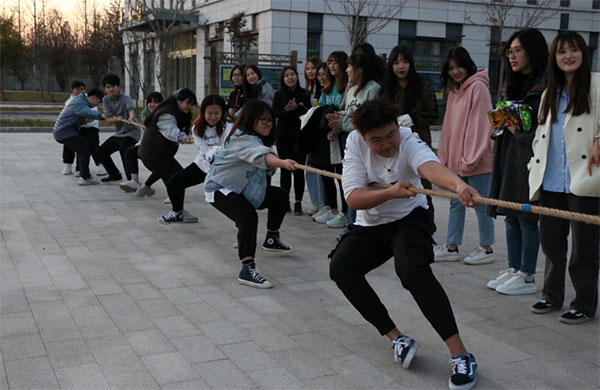 As a round of competition in an orderly manner, everyone bit the bullet and "used all their strength" in the "little universe". The long rope in the hand is the determination in the heart. One rope, one mind. At this moment, every student on the court is not one person in the battle. They all know clearly:" at the moment the team and I advance and retreat together! I'll hold on straight to the end !" The teams showed strong group cohesiveness.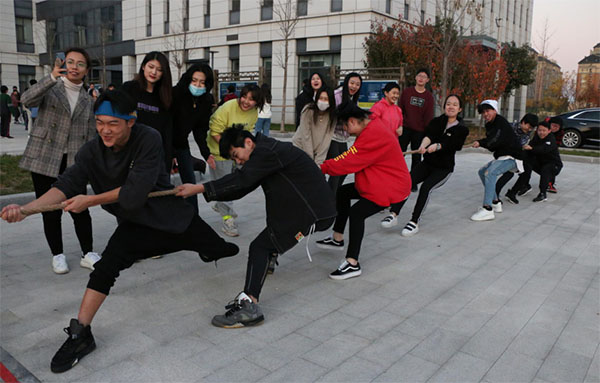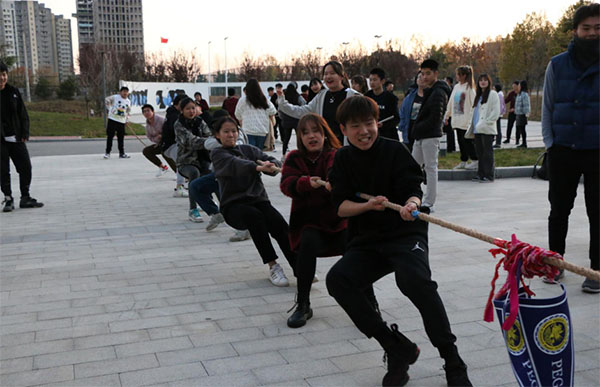 Although there are victory and loss in the game, there are no losers. Everyone did their part in the willpower and physical strength for the team and others are good and winners! Look at your valiant posture. Isn't this the style youth should have? May your future bright, all the way wonderful! Finally, let's give these "little heroes" a great compliment!
Brilliant End as the International Practice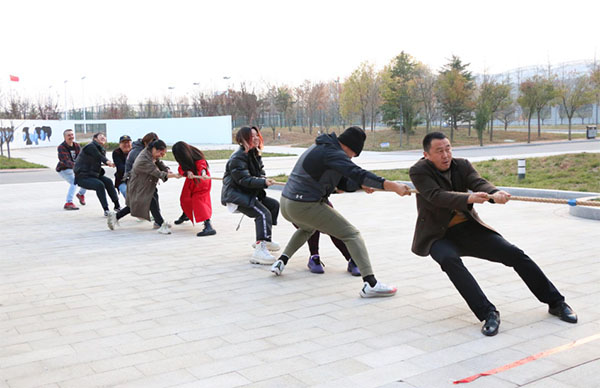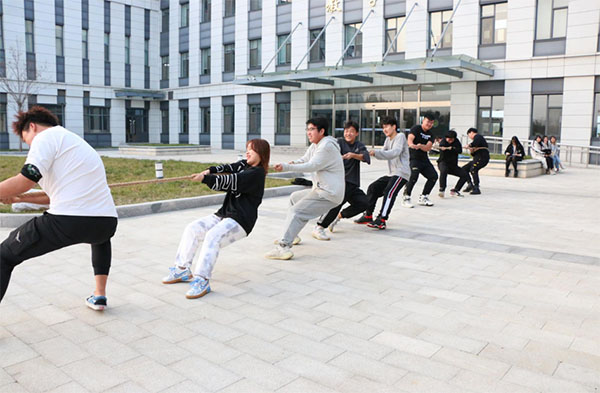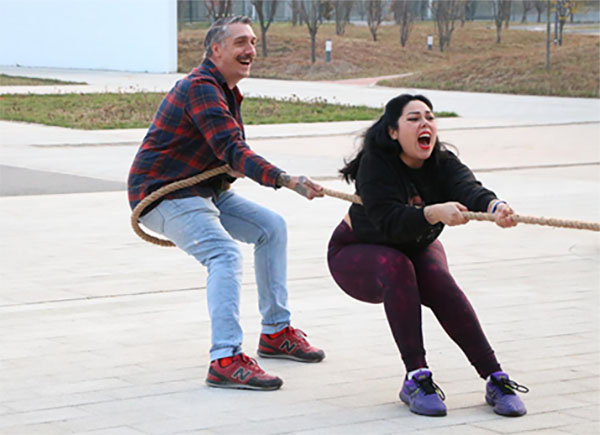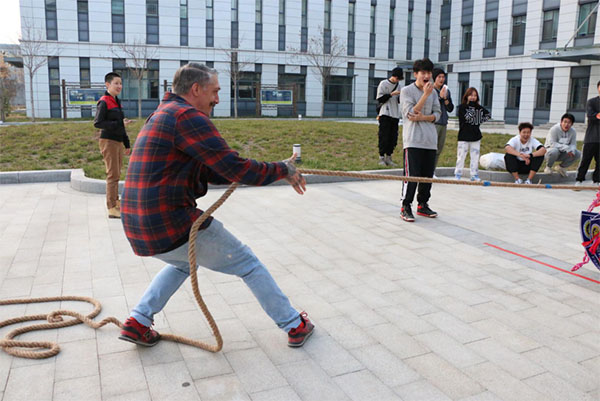 Well. Finally, through this tug-of-war, not only the students, but also the teachers' whose face having moving look may not simply gain "happiness", Let us also thank the teachers for their efforts and hard work for the activities!