Pegasus Open House Draws a Huge Crowd
        Release Time:2017-03-03 10:57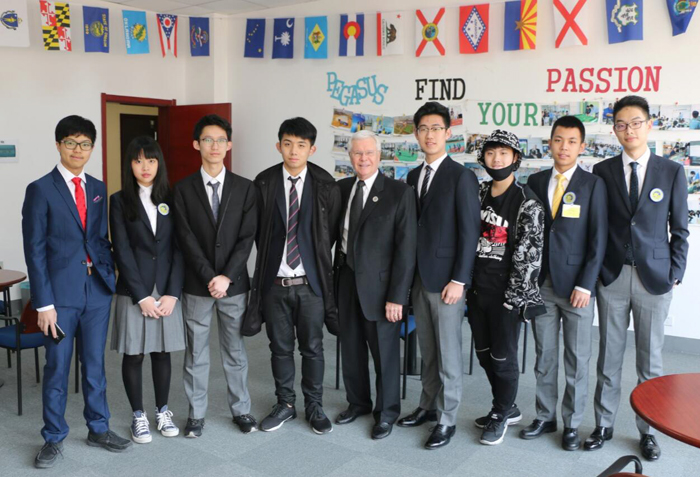 In the fall of 2016, Pegasus California School Qingdao campus was open with the most talented students from all over the country. Six months have passed, and our school has attracted more and more attention from the society. Through the collaborative efforts of faculty, staff and parents during the first 6 months, students have grown tremendously both academically and personally. Our school welcomed over thirty prospective families to our Open House on February 25th and 26th.
Dr. Long, former California Secretary of Education and the School Head Principal of Education revisited our school. He introduced Pegasus to those prospective students and parents as well as gave an update to our existing parents and students.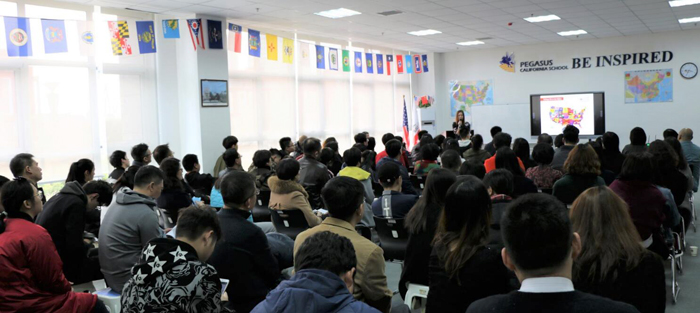 Dr. Long Revisits Our School
Dr. Long has more than 40 years of experience in the field of education, ranging from 21 years classroom teaching to the superintendence. Before joining Pegasus, he was the California Secretary of Education appointed by Governor Arnold Schwarzenegger. Together with Steven Ma, Dr. Long started the Pegasus program about two and a half years ago. Witnessing so much change our school has experienced, not only buildings and facilities, but more importantly, the energy and vitality our students have brought, Dr. Long felt so warm and impressed. Family and Love were the most frequently used words by students to describe their school life, according to a student survey last week.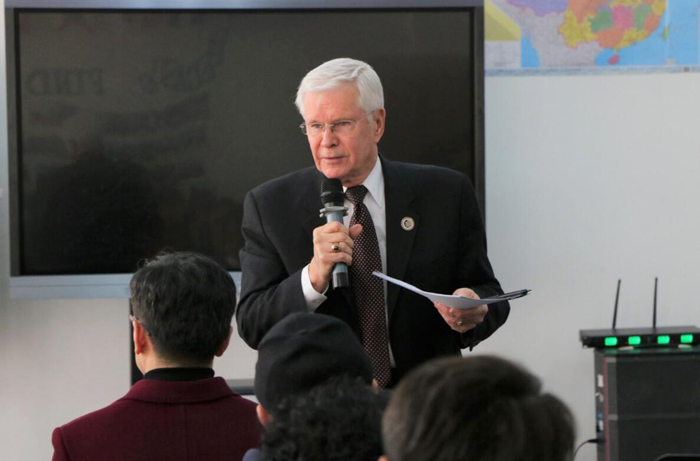 In order to offer more engaging courses and maintain the small class size for instruction, our school will employ 6 additional California credential teachers next school year. In addition to academic life, school will also coordinate a wide range of exchange student programs as well as extracurricular activities to enrich students' lives. For instance, four Pegasus students will have a two-week visit to American high schools in Southern California from March 3rd to 17th . Then likewise, four American students will experience Pegasus life for two weeks from March 17th to March 30th . Furthermore, Pegasus students have the exclusive opportunity to participate in a custom designed 4-week summer program at UCI (University of California Irvine) and a 3-week summer camp at Pegasus in Qingdao this summer.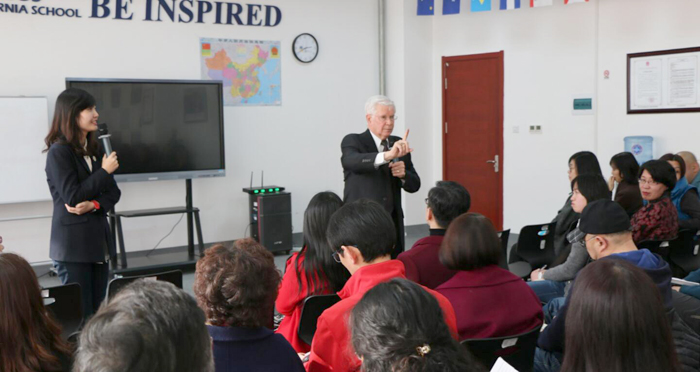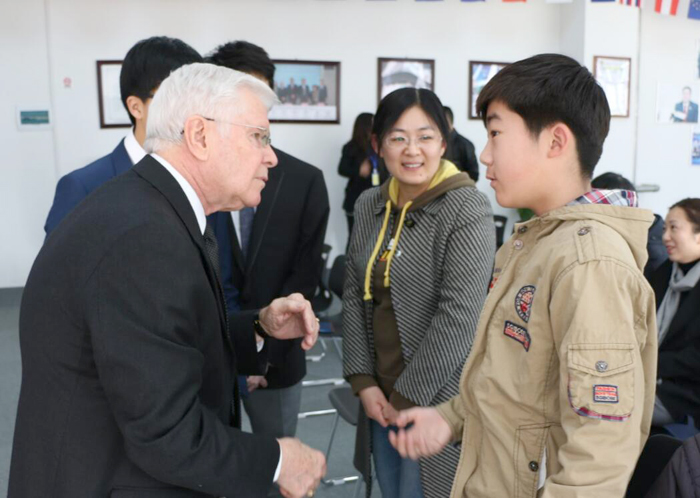 Teachers Are The Greatest Assets
Michael Xu, Pegasus Vice Chinese Principal, reviewed the school origin which was to create a viable alternative to study abroad programs that avoids those risks associated with studying abroad at a young age. Then Mr. Owen, our Academic Headmaster introduced our teachers, the California curriculum, Student Information System, and the one-on-one teacher and parents Wechat group. Among all those elements mentioned above, Mr. Owen emphasized that our highly qualified teachers were the key factor to our success. All our teachers are not only masters of their subjects, but also they care about our students. They tutor our students after school everyday, they hang out with students over weekends, and they are passionate about everything they did with students. It is our teachers that distinguish Pegasus from any other schools.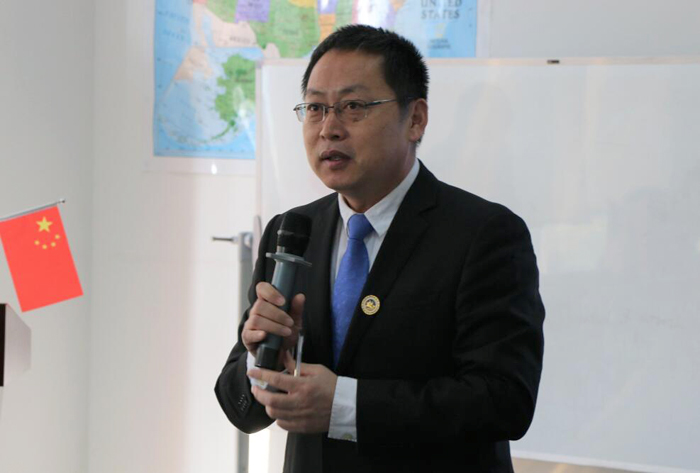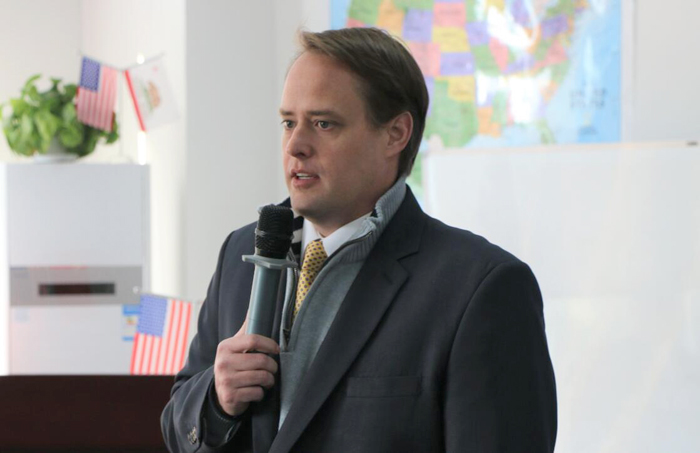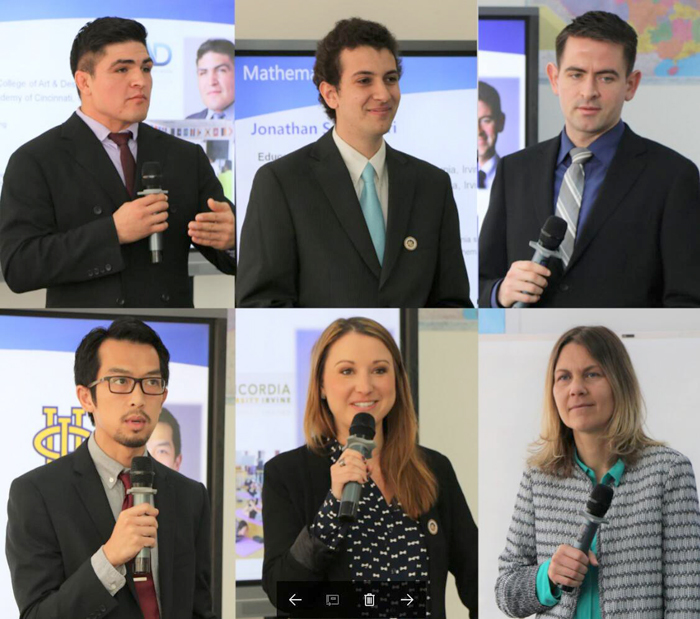 Student Representatives Talking About Transforming Journey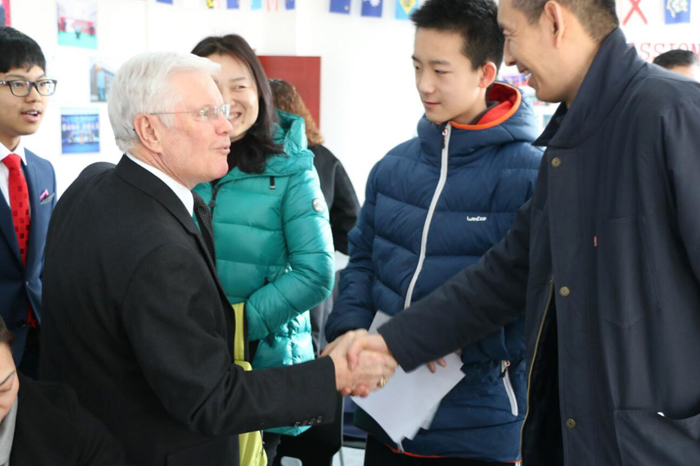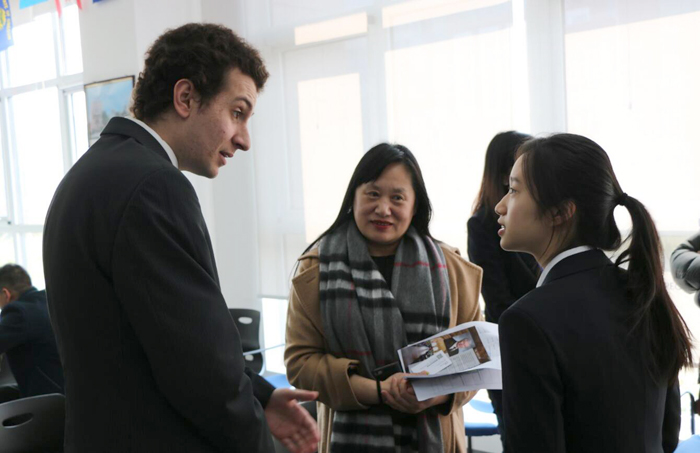 Four ASB members talked about why they chose Pegasus and what they've learned during the first semester. First, Jerry Zhang, our ASB president, focused on how he became a more efficient and effective leader due to help from fellow students. Then Jason Hay, the vice president, explained to the audience why he transferred from a well-known international school in Hong Kong to here. He stated he enjoyed everyday school life, especially the English-Only Policy and the English immersion environment. Next, Ronna Liu, our 10th grade president, explained how she made her decision to come Pegasus and offered some valuable advice on how to choose an appropriate school for your future education. Last but not least, Antonio Jiang, the vice president of 9th graders, gave a brief and humorous introduction to our teachers and their teaching techniques which he enjoyed the most. Like the ASB representatives, all other Pegasus students are full of sunshine and self-confidence, marching toward their dreams.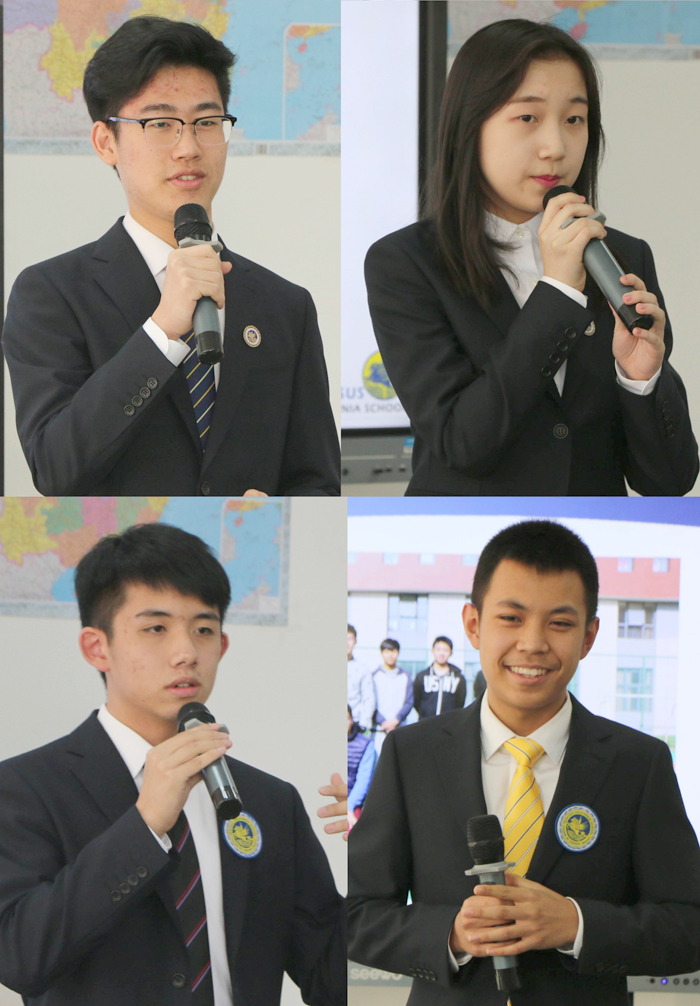 College Application Workshop
Pegasus also invited an expert on college admissions consulting, Valerie Zhang, to give our students and parents a workshop on how to prepare for college application and excel in college admissions. She mentioned that a competitive profile consists of perfect GPA, high standard test scores (e.g., TOEFL, SAT), and unique extracurricular activities. After the workshop, both parents and students believed that they have gained tremendous information that would guide them in the future college application.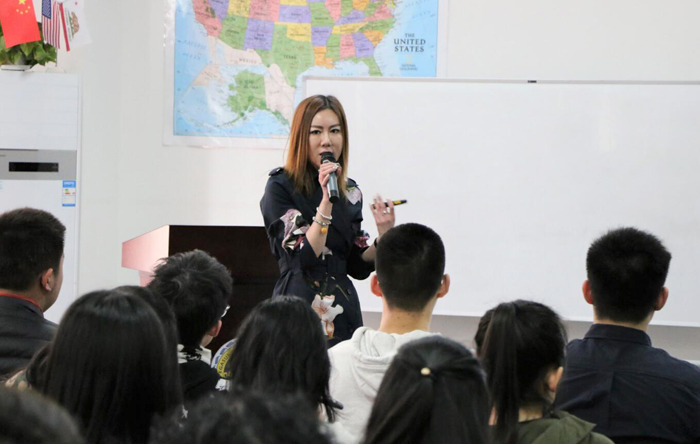 Pegasus California School is now accepting applications for the next school year. Space is already very limited in 9th, 10th, and 11th grade. You may contact us to schedule a tour for the school or to begin the admission process.