【Pegasus Art】Life as Art
        Release Time:2017-03-25 11:06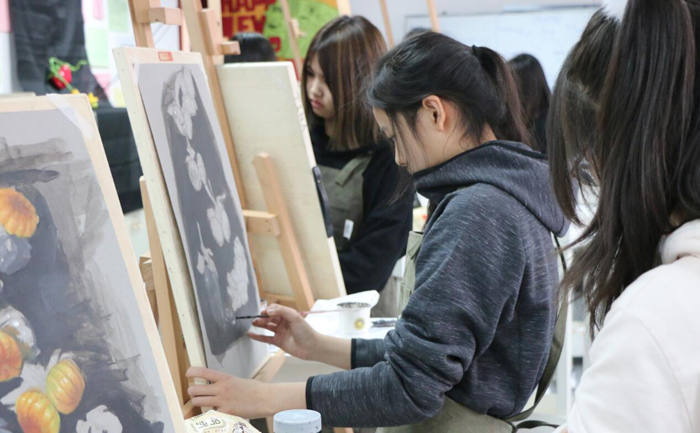 If you want to really find joy, make space in your life to create things of beauty (Michael Hyatt, 2017). In Pegasus, every student has the opportunity to record the world around them with their pens or pencils and to view the world from their own perspective.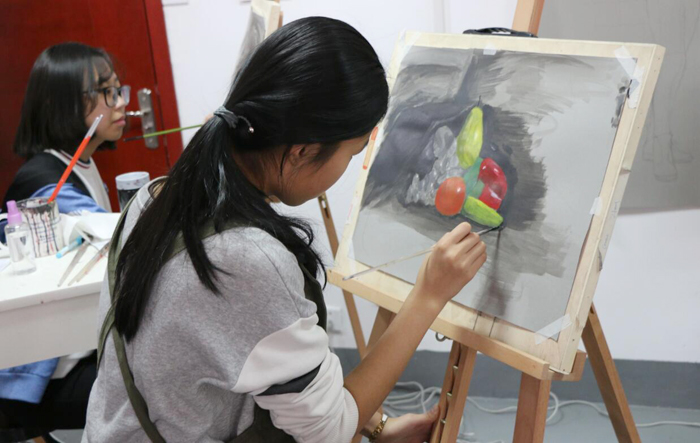 Julio Labra - An American Art Professor Teaching at Pegasus
Mr. Labra is a professor of painting and drawing in Southern California where he teaches at Laguna College of Art and Design, Santa Ana College, Coastline College, and the Kline Academy. He has also taught summer courses at Laguna Art Museum for the Summer Art's Education Program and worked with the Assistant Curator of Education of Laguna Art Museum to create the curriculum for the summer program. Julio is an artist working out of Santa Ana, CA. He runs a gallery, B Minus Studios, in the historic Santora Building. He has curated nine exhibitions at the gallery and was the 2015 Juror for the Palos Verdes Annual Holiday Exhibition.
Labra has his MFA in Painting from Laguna College of Art and Design and his BFA in Illustration from the Art Academy of Cincinnati, where he was valedictorian. During his education, Labra traveled to Italy to study the artists of the Early Renaissance and Baroque periods. He was captivated by the works of Bernini and Caravaggio, and bases his compositions and colors from both of these masters. He also has a strong interest in archaeology and anthropology. He has excavated a 17th century priest while in Italy and explored the Mayan ruins in Belize and Guatemala.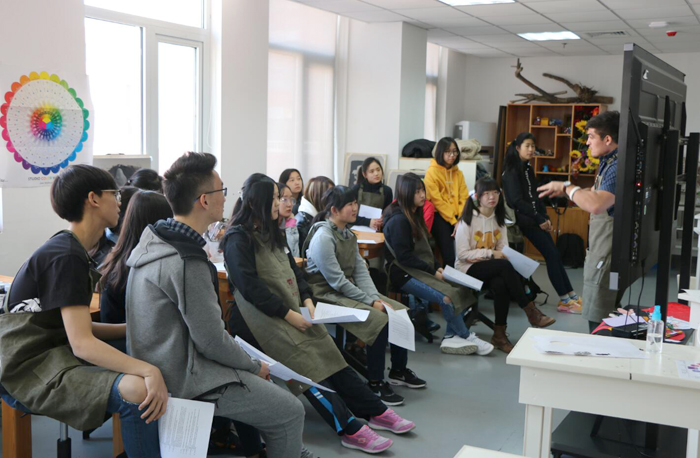 "I believe that discovering an individual voice is integral to the education of students. My idea of a successful student is one who leaves my tutelage with a better understanding of where they want to take their art. While discovering their personal voice, a student should also be honing their knowledge of technical skill, so that they have a deep vocabulary of expression. This includes understanding of materials, techniques, and compositional strategies. Using a mixture of classical life drawing and Gestalt design methods I believe a student can attain the confidence and knowledge to pursue their goals as a visual image creator." Mr. Labra said.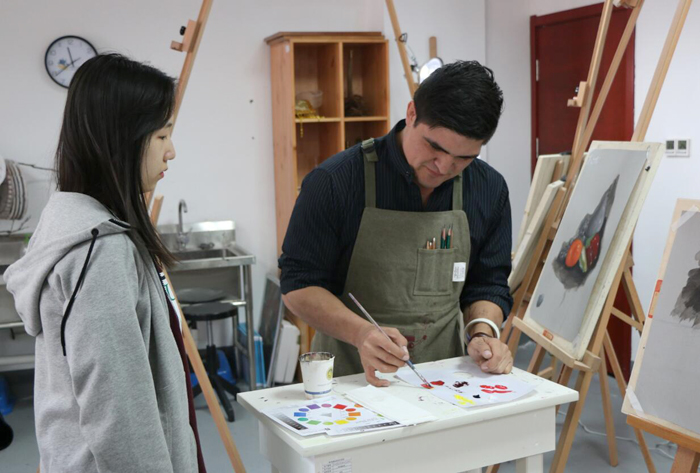 Being Inspired by Art and Becoming an Art Creator
Many students had little art training before coming to Pegasus, but they have learned to perceive the world with an artistic perspective and record what they see around them with a pen.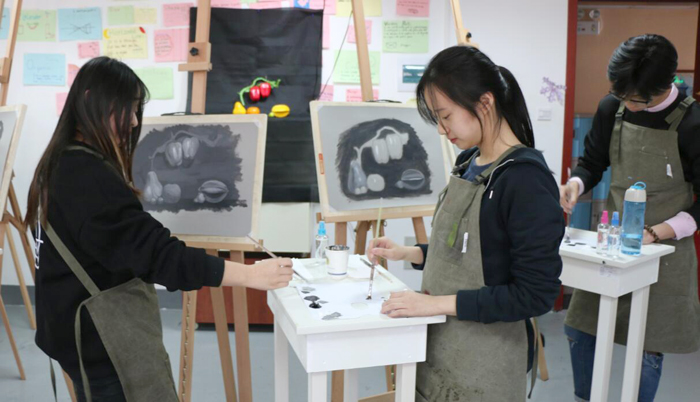 Here are some sample works from our students.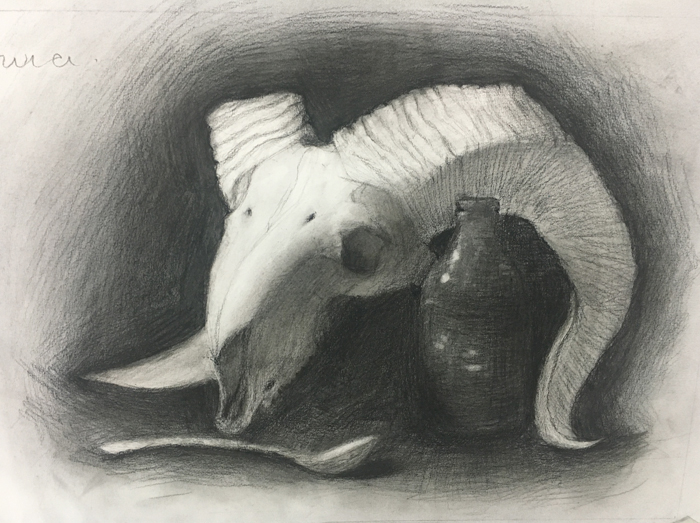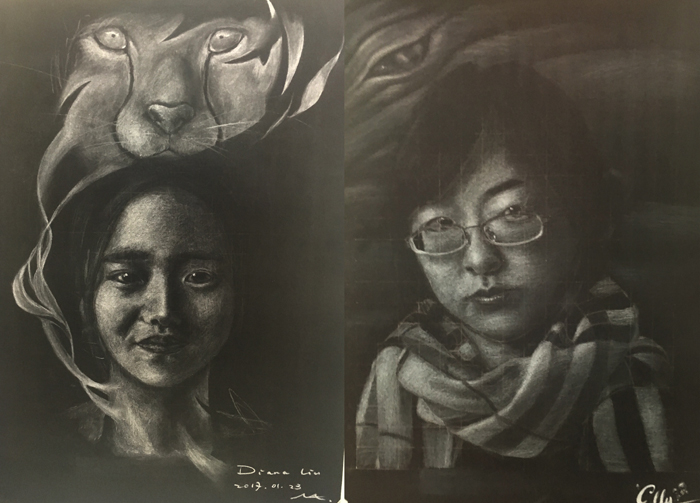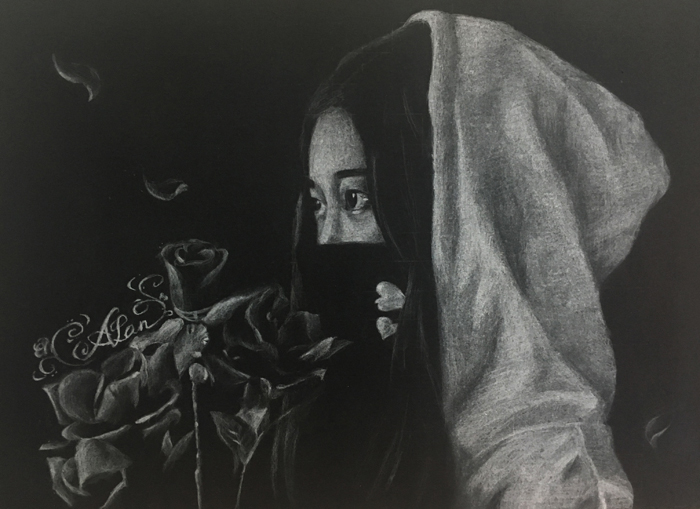 Multicultural and Various Art Experience
Besides in-class lectures, Mr. Labra also invited several local guest speakers to introduce their art works as well as their colorful experiences, including Lett Yice, an illustrator, and Mr. Liu, a photographer, reporter, and a painting enthusiast.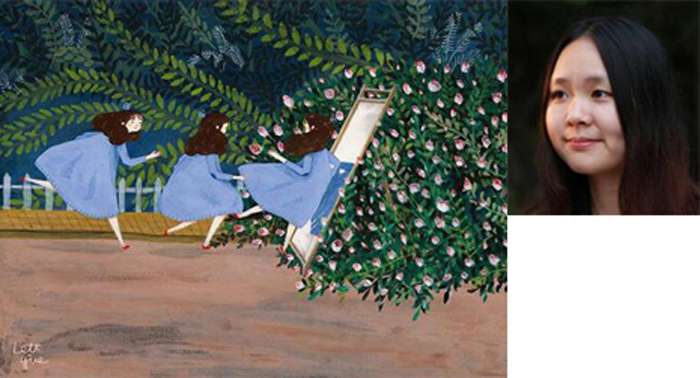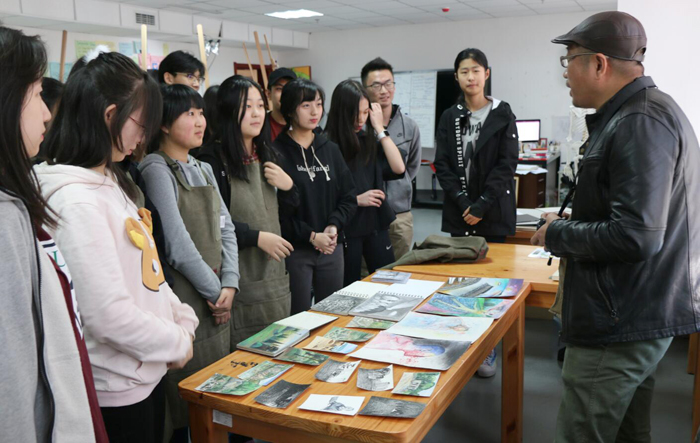 Mr. Labra brought ten Pegasus students to the International Portfolio Review Forum in Shanghai on March 13th. Students met with representatives from the best art and design universities and got information about programs, application, and portfolio criteria. All students believe this trip is a valuable experience.
Welcome to Pegasus; create your own art!