In face of the pandemic and the complex international situation, how to make a choice about studying abroad? Steven Ma,former Minister of International Cooperation California Depar
        Release Time:2020-08-07 17:17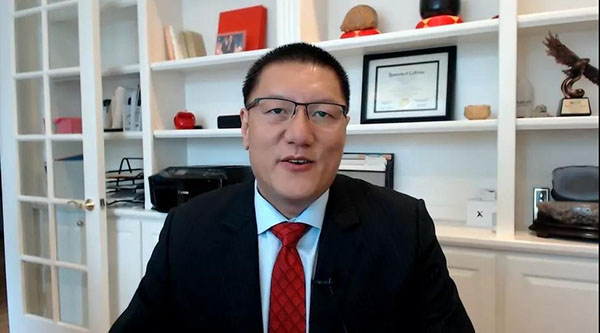 In 2020, with the ups and downs of the international situation, the policy of studying abroad has been updated frequently, which has aroused the great discussion and attention of many Chinese students and parents. Should we study abroad in face of the pandemic? Where do you choose to study abroad? How to alleviate the anxiety caused by the pandemic? What impact will the changeable international situation have on studying abroad? How should the family deal with it? At 8 p.m. on Aug.6, Steven Ma, former Minister of International Cooperation in California Department of Education and founder of Qingdao Pegasus School, talked face-to-face with Chinese students and parents via "a live broadcasting".
Steven Ma, founder of Think Tank Learning and Qingdao Pegasus School, graduated from the University of California, Berkeley with a bachelor's degree in Mathematics and Physics. Steven Ma and his education company was covered on the front page of New York Times. This is the first time that an educational company has been covered by New York Times worldwide. In 2012, Steven Ma was appointed as Secretary-General for California Asia-Pacific Affairs Commission and was invited to Boao Forum for Asia as a youth leader. He was received by Chinese President Xi Jinping and appointed as Minister of International in the California Department of Education.
Steven Ma first expressed his views on the impact of the pandemic on studying abroad. He believes that China has done an excellent job in pandemic prevention and control compared with Europe, especially the United States. He also believes that the pandemic is only temporary. Global scientists working on the development of vaccine, which is expected to come out next year. With the advent of the vaccine, the pandemic will be fundamentally alleviated. However, in the current situation, he suggested that the safest choice is to have online courses in China this year, especially the freshmen who are about to go to the United States. He believes that education is a very important thing in the whole life. Whether you study at home or abroad, if you have a long-term plan for that, it should not be affected by short-term factors.
Some parents asked whether " studying abroad in the 21st century is still like the previous gold-plating learning or studying abroad has become the needs of the times ". Steven Ma believes that the "gold-plating" way of studying abroad is superficial. In essence, it is meaningless. He believes that the real attitude and goal of learning is to truly digest knowledge, have international horizons, international contacts, ideas and the perspective of looking at things.
Many students who will study abroad ask if visa application will be affected this year. Steven Ma believes that 99% of the visa application for studying in the U.S. will not be affected because this group of undergraduates and postgraduates are not involved with sensitive areas, so will not be affected. From an economic point of view, Steven Ma believes that education exports are the fourth largest export of all U.S. economic exports and can bring them a lot of financial revenue, so he does not think the United States will make obstacles in visa.
When it comes to the question of "how to run an international school in China ", Steven Ma believes that international schools themselves are pluralistic and no big country can have only one educational mode. A good education must be diversified. According to the statistics, there are more than 1200 international schools in China. Despite their different qualifications, he believes that the services provided by international schools are different from local compulsory education. A good international school should pay more attention to three points: cultivating students' critical thinking ability, enlightening students' creative and innovative ability and cultivating students' teamwork ability.
Finally, Steven Ma took the opportunity to announce Pegasus brand upgrading ." He said that in view of the serious pandemic in the U.S. including the concerns and aspirations of some parents, Pegasus is upgraded to a school of cultivating international talents, not only for sending students to the U.S. but also for cultivating students to have an international perspectives. Together with three abilities just mentioned, our students can go further and go to more places. In the past four years, Pegasus has two classes of graduates. Every year we have a dozen of students admitted to prestigious universities in Britain, Canada, Australia and New Zealand. Only because our main focus was the United States, most students chose to go to the United States. But many students applied to Britain, Canada and other countries and got good acceptances.
Then, He gave a detailed introduction to five specific upgrading actions Pegasus has taken. He introduced them separately. First, Pegasus faculty will change from those who are all American credentialed to include a number of teachers who are credentialed in other countries; Second, Pegasus hired the former California superintendent of Public Instruction Tom Torlakson as the chief principal. He oversaw 300,000 teachers in California for eight years, 1050 public school districts and seven million students, So having a wide range of resources and connections can Pegasus achieve better results; Third, Pegasus will introduce the "International Culture Exchange" course from APRU. It is reported that the organization has 58 members of the world's universities and the program was designed and developed by 12 schools, which has been included in a number of Project 211/985 universities in China as one of the compulsory courses. The course will be offered free of charge to Pegasus students. After graduation, they will be the first students to get the certificate; Fourth , in order to solve the problem of " extracurricular activities "under the pandemic situation, Pegasus will work with UC Riverside, which will introduce 125 full professors. They offer 1 to 1 faculty-mentored experience. Afterwards, each student involved in the project will receive a letter of recommendation written by the professor himself; Fifth, taking into account the concerns of Chinese parents about the pandemic in the U.S. and Europe, Pegasus will work with a number of Project 211/985 universities in China for Pegasus students to attend.
After Steven Ma shared his views, Tom Torlakson, former California Superintendent of Public Instruction and the new chief principal of Pegasus, made the following comments on international education.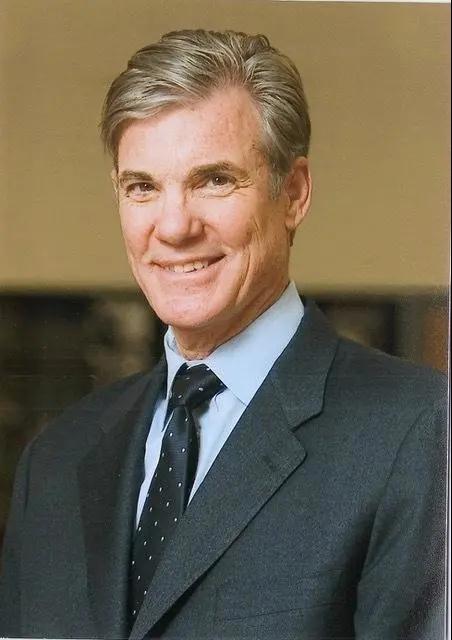 Thank you! Thank you for being here today. Pegasus welcomes you! ---I welcome you. Our mission together is to improve ourselves, to learn about ourselves and the world around us. It is to develop our Maximum best in skills achievement and to reach our fullest potential.
I am privileged to be here to deepen my positive experiences with Pegasus and with you… the wonderful Faculty and students. We will be inspired together!
I helped get Pegasus started. In 2014, When Steven Ma brought to me his idea of a Pegasus school and a Pegasus philosophy and pedagogy, I instantly liked the idea and supported it. I gave it a blessing and a "Green Light" and said go forth: "I will support you." I approved of the direction Pegasus was taking and encouraged the use of some of the methods of teaching and learning that were being developed in California. These methods and the curricula included more "hands on" learning, critical thinking and problem-solving.
In California, I rose to becoming the top state superintendent of schools. I have overseen the education of over 7 million students in 1100 school districts and in 10,000 schools. I was elected by 4 million Californians to achieve this position.
I come to you in a new capacity and with 40 years of public service in education. I was a success as a science teacher, and as a running coach with a specialty in long -distance running. I also served a key role on the University of California Board of Regents for eight years.
I have witnessed the phenomenal growth of Pegasus California School over the years, and I am proud of Pegasus' progress. It has been thrilling to see our students graduate with top honors and enter top tier colleges throughout the world.
So, I am extremely happy to be asked to assume the position of "Chief Principal." I follow my good friend David Long in filling this position. By the way, David and I are great friends and we share a common love of the sport of long -distance running, each of us coaching many championship teams. Dave jokes with me that I will have "big shoes to fill." That is true!
My past experience with Pegasus California School has been a joy. With high hopes, I attended the opening ceremony for Pegasus California School. Also, I attended the first graduation commencement.
The "Pegasus Promise" comes alive with its rigorous curriculum and satisfying hard work.
Pegasus has benefited from California teachers and pedagogy, but it really is a broad international school that fosters student academic success with skills and values that will prepare our students to thrive any place in the world.
Going forward, I will use my personal connections in our education communities to promote Pegasus California School and help our students, staff and parents.
Pegasus has built a solid and reputable foundation. I am confident that with your help, Pegasus will reach even higher grounds of success with more promising milestones to come.
Thank you again for the warm welcome and the commitment to run the "extra mile" with Pegasus California School !