Exclusive Interview | Strong & Sincere Pegasus "supportive" girl shines!
        Release Time:2020-11-10 17:37
If I label myself, I'll choose " supportive"
"I think I'm the kind of person who follows my heart in everything, so many times I can always exceed the expectations that people have for me. I don't think there is an absolute definition of excellence. I usually don' t follow a certain standard, but follow my heart and do what I want to do. I think everyone has the advantages of sparkling. Be yourself. Everyone is equally good. If I label myself, I will choose "supportive" because I like to support others. I think it is very powerful to have support from others, I have felt this warmth. I hope people around you can live a better life with the positive influence of each other ."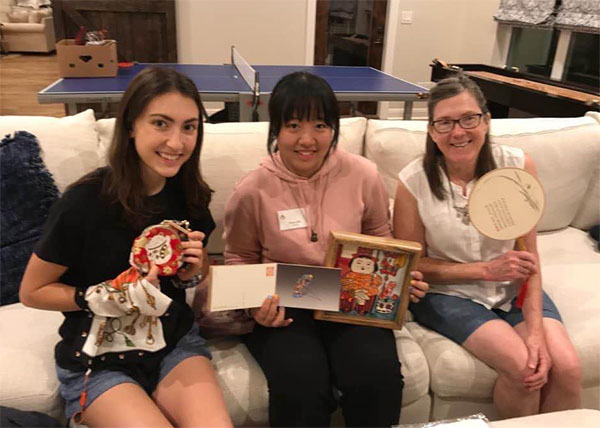 Here in the middle of the photo, lively and cheerful, often a sweet smile on the face, the girl is called Bella, a Pegasus 11th grader. A few months ago, Bella transferred from American high school to Pegasus. Although it has been only a few months, she, teachers and classmates have been close to one another. Bella loves to perform and dance, the dance she participated in the choreography has been shown many times during the school activities. The youthful moving dance step not only won the applause of the teachers and classmates, but also became an irreplaceable symbol of youth on Pegasus campus.
As the child who works to the limits of what she loves, transferred from the domestic ordinary junior high school to the U.S. high school and then back to Pegasus in China; the adaptation of cultural differences, the transformation of language environment and too many unexpected challenges —Bella has rich life experiences with a young age. Do you want to know more about her? From cultural adaptation to developing learning habits, what enlightenment does her study experience have for us? And what ultimately made Bella choose Pegasus?
With these questions in mind, you will find the answers from our interview here with Bella ~
There are many challenges if I go.
But if I finish it, it makes me a special person.
By chance, Bella started her "unusual" journey of studying abroad.
Until the second semester in Grade 9, Bella was actually preparing for the senior high school entrance examination according to routine. When she accidentally got a project leaflet called "Chinese and American exchange students", she realized that there were more options.
"My mother just casually asked me if I wanted to go, I was not used to measuring excellence by specific standards. I think the experience of Chinese and American exchange students may be very special. If there are a lot of challenges and I overcome them, I will be a very special person. Anyway, I also like English very much, so I tried and passed it out of my expectations, I enjoyed the overseas study life half a year later."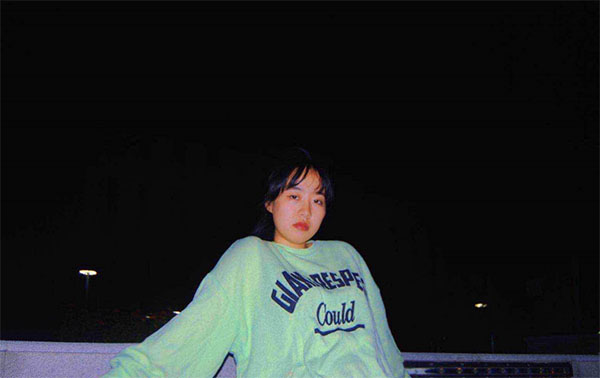 Host family, American public high school: the challenges of cultural differences
During the interview, Bella shared with us some of her experiences at American high school. "When I was in high school, I lived with a host family. I was a public exchange student, so there were many differences from other foreign students. My school was an ordinary public school for American students. The number of the students was 1000 to 1500. My host family was very typical white old people. Their ideas were also very western. The teachers and classmates were almost local white, so getting along with host families and classmates is a huge challenge as an exchange student. There were great cultural differences, so there were often some collisions and frictions. I actively communicated with them. As the time went by, we can slowly understand each other."
The biggest reward of studying abroad is that I have broadened my horizons a lot.
I would not split hairs on many issues.
As a young student with no international education background, left alone in the U.S., facing a strange environment and huge cultural differences, the difficulties and shocks she had to face can be imagined. How did Bella look at this experience and what changes has she had?
Shocks and rewards. What Bella learned from studying abroad.
"Any difficulties, challenges and rewards are mutually complementary. I feel more confident if I go aboard now and feel like I'm becoming internationalized. I know where the two cultures can't be compatible, I know how to avoid them and how to solve them. I know when they're just kidding and when you need to stand up and face them. "
"As for the biggest reward, I feel that it has really broadened my horizons and I will not split hairs on many issues. I can deal with things properly. That is to say, I become more independent. "With regard to learning, I have had a long-span transition in the whole process and I am well adapted to studying abroad. I did not feel deliberately learning from the beginning to the end, every day reading how many pages, memorizing how many words or deliberately doing something else. But I wanted to study well and learn real knowledge. I had this idea at that time and I would naturally be attentive in class and study hard."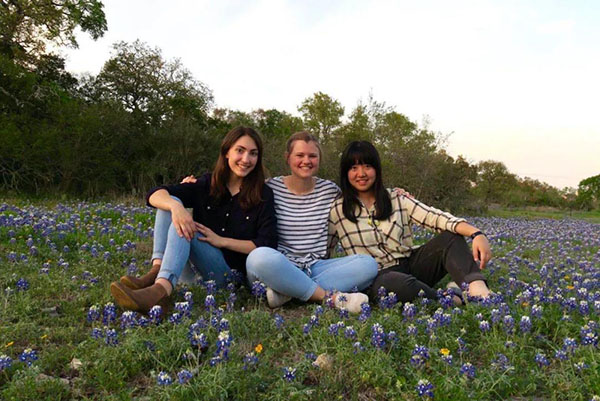 The similarity between Pegasus and America is very high.
The transition to college life in the United States will be more natural.
With her wisdom and tenacity, Bella quickly integrated into the local study life. In order to start the next stage of study, she also applied to other private schools in the United States, but never expected the outbreak of COVID-19 and spread around the world...... As a result, Bella had to turn her attention to domestic international schools. Try a number of international schools and finally choose Pegasus. Affected by the pandemic, all her plans were broken, suddenly returned home, Bella had the embarrassment of nowhere to study. How did she find Pegasus? What did Pegasus impress her? Bella shared her experience with us: "After I returned home, I tried several international schools in Shandong Province, but I finally gave up because the biggest difference between Pegasus and other schools is that the whole education system is American and really American learning style. My intuitive feeling is that other school held the banner of American education, but no core part, including Pegasus GPA algorithm and teacher quality. The whole cultural atmosphere is very similar to the United States, so in the future when I go to the U.S. university, the transition will be more natural."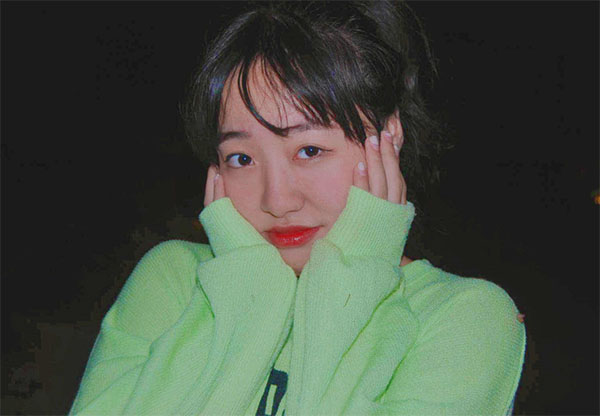 At for the cultural and linguistic aspects, Bella added: Pegasus allows us to be exposed to the culture of studying abroad, especially much most basic common sense, avoiding the trouble of new students coming to the United States because they don't understand it. As for language, compared with other international schools and U.S. high school, Pegasus campus is an English only environment, especially in the classroom teachers use native expressions. Both accent and grammar are very authentic.
"What is your happiest thing at Pegasus?" "The thing that makes me happy at Pegasus is that if you are willing to show your enthusiasm, you are free to organize any activity on your own and it is very easy to have the opportunity to develop your talent and ideas at Pegasus."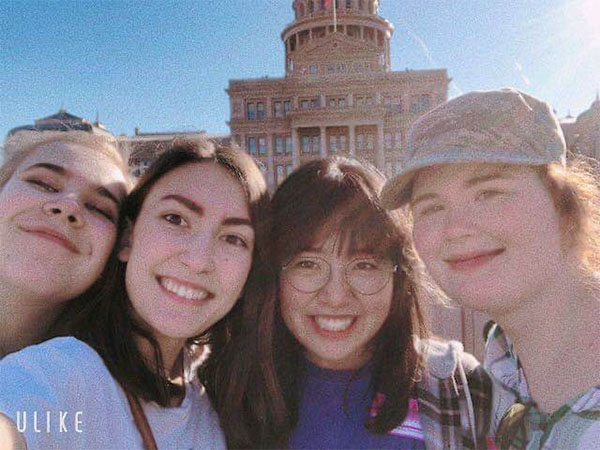 Life will force me to speak. The less you speak,
the more problems will arise.
Finally, for the younger brothers and sisters who have just entered Pegasus, Bella also has valuable advice for you: "I want to say, be brave! be brave! During the first few months in the U.S., I tried not to speak. Although at that time I set a very high standard for myself, my English was only junior high school level. If a word pronunciation was not standard, I would feel very frustrated. All I can do was not speaking.
But I found that this could not work. Life would force me to speak. The less you speak, the more problems will arise. Afterwards, once I had a question, I asked what they are talking about. In fact, you will find that they were curious about you and hoped to make you better with their help. You also began to speak because of that and slowly freed yourself and integrated into their lives. Even at Pegasus, everyone's English is not very good. The teacher came all the way to hope that you can get their help in English, open your world, so put aside all worldly things ~ just accept it!"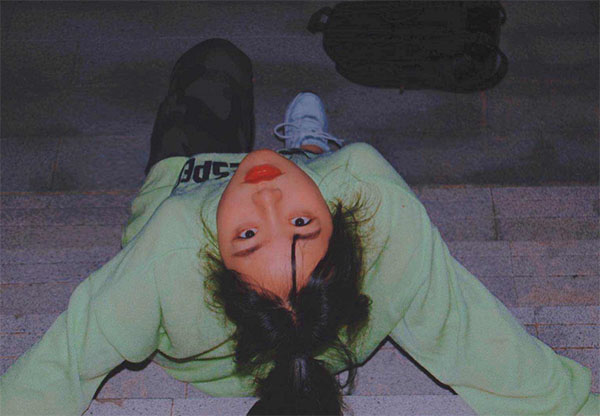 A shot spun: the name of the TV Series is Days When Looking for Happiness.
I acted the kid of the leading man and the leading lady.
During the process of interviewing Bella, we were all moved by the sincere and sweet smile on her face. With the camera shooting for a long time, Bella did not show any nervousness, but from time to time made the whole interview full of laughter with her humor.
This kind of "calmness" in the face of camera lens can not be separated from the fact that her mother developed Bella's interest since her childhood: dancing and acting.
As a short spun out of this interview, let Bella introduce some interesting experiences about her interests:
Have no idea about what audition is, but was chosen by the director.
I had a very interesting experience about my audition when I was young. I didn't know what audition was. My mom said you had been in a drama class for so long and now you have a chance to do a talent show, I don't know why I need to do a talent show. I said I did not have talent. Then my mom handed me a tennis racket and asked me to walk like a model on a T stage. I carried it up and walked around. The other brothers and sisters were nervous while I knew nothing with a smile and walked around without knowing what I was doing. The director chose me to play in a TV series which is called "Days when Looking for Happiness". I played the kid of the leading man and the leading lady.
"I enjoyed the experience because there were a lot of interesting things with the TV crew, including being with the famous actors at the time. You'd think they had been seen on TV. After that experience, I was not too scared to show up in front of the TV camera. I wouldn't be afraid to show myself in public. Maybe I was originally confident. Ha-ha."
I am most focused in Dancing as my hobby.
"All along I have been learning dance, learning hip-hop in the kindergarten. During the whole primary school time I was learning Chinese dance and aerobics. When I was in the junior high school I preferred hip hop. I keep doing this because I am good at them and enjoy doing them. Over time I am more focused. After that, the more interesting thing is that in junior high school I asked the dancing friends to choreograph together and performed on a show. I think the whole process was very interesting."