Good news | Pegasus was awarded "2020-2021 Best International School in China "
        Release Time:2021-04-12 15:57
Message reference: NetEase News, China Daily, Daily Economy, China Net, Global Net, China Economic News Net, China Daily website, Consumer Daily website, etc
On April 8,"2020-2021(held for the first time) China's best international school " results were announced in Beijing, Pegsus was awarded one of the top 50 China's best international schools. Ms. Echo Wang, the Operational Director, attended the event and accepted the award on the stage.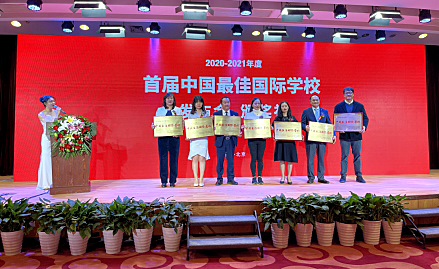 It is reported that the "2020-2021(held for the first time) China's best international school " award was jointly held by High School Principals' Forum organizing committee, Yale University International Education Research Center in conjunction with Sina, NetEase, Phoenix, Xinhua and other domestic media. With the rapid development of China's economy and the pace of integration into the world, the college entrance examination is no longer the only choice for many parents and children. More and more families choose foreign universities as their goal. International schools usually serve such families. Its emphasis on quality education, international curriculum and English teaching is favored by more and more Chinese middle-class families. International schools have sprung up in the decade 2010-2020 in China. Service providers mainly include independent international schools and international departments of public schools. According to incomplete statistics, there are about 1000 international schools in China at present.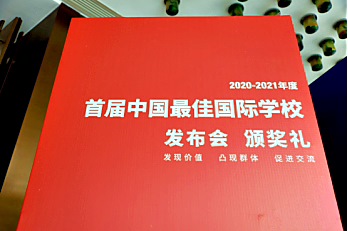 "China's Best International School" award was designed to promote the development of international education in China, to discover, commend, disseminate and display Chinese (Mainland) brand and powerful international schools, and to provide necessary reference for parents to choose high schools. The event is jointly launched by High School Principals' Forum organizing committee, the leading domestic brand research and publicizing organization, the international media in conjunction with university research organizations and the media.
The reporter learned that this activity lasted for one year and covered more than half of China." China's best international school "award is based on" school reputation "," teaching achievements"," school scale "," curriculum system "," teacher staffing "," environment and facilities "," culture and alumni resources "seven major indicators, nine small indicators. Affected by the epidemic situation, this activity lasted nearly one year, through the transmission platform construction, research object confirmation, public data, third party data survey, school application materials, school invitation, expert opinions, media evaluation, the final release, etc.
This year a total of 50 Mainland branded, strong international schools were awarded in order of province rather than rankings. There are limited spots with a province and only one spot for a city. (The name list is attached at the end ). Practice the aim of "discover value, highlight groups, promote communication".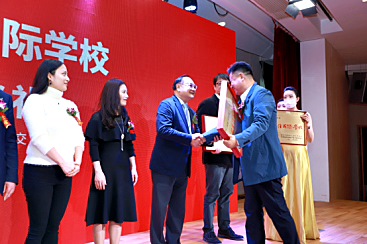 Mr. Gao Guang, the head of the event, said that the "Best International School in China ", which is a sister of" China Top 100 Secondary Schools "(2005-2019, biennial), pay more attention to "individual student development". In addition, due to the imbalance in China's own economic development, this list has not been allocated to all provinces, hoping that the second selection activity will have more excellent international schools from more provinces ."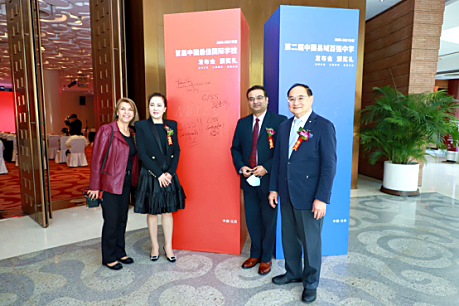 Attached: the name list of 2020-2021 Best International Schools in China (in order of provincial Pinyin rather than rankings,50 schools) April 8-9, 2021 ,Peking University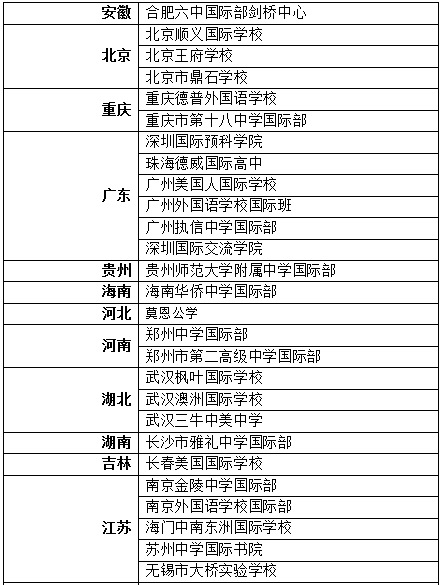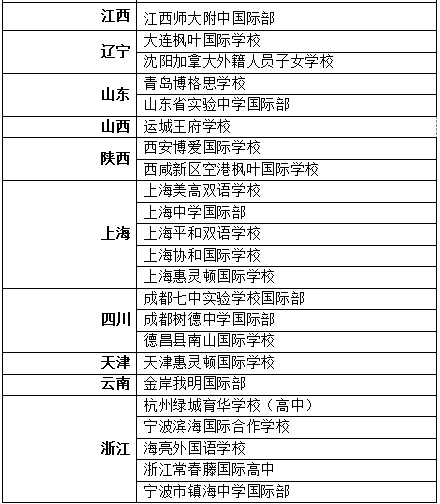 It is reported that Pegasus California School is an international school in China authorized by the former California Minister of Education. Tom Torlakson, the former
California Superintendent of Public Instruction
,works as the chief principal. In August 2020, Pegasus was upgraded in Qingdao, China, dedicated to building an international school with domestic first-class international education level and aims for global export of high-quality students.
As of now, three classes of Pegasus graduates have received over 600 offers from the U.S., U.K., Australia, Canada and other famous universities. These include Vanderbilt University, UCLA, University of Southern California, University of Michigan, Ann Arbor, Carnegie Mellon University, New York University, University of California at Santa Barbara, University of Rochester, University of California at Irvine, Georgia Institute of Technology, Boston College, University of California, San Diego, University of California at Davis, William Mary College, Boston University, Case Western Reserve University, University College London, King's College, Nottingham University, Newcastle University, University of Toronto, University of Sydney, Nanyang Polytechnic, etc.
Pegasus aims to build a bridge between Chinese students and famous universities around the world. The intent is to have a school that duplicates models of authentic international education in Qingdao, introduce original high-quality, top, international educational resources, share global wisdom and put international curricula into use. We create an environment so the children successfully connect with overseas study and life after graduation and adhere to the concept of "inspire the potential of each student" with personalized, assistance to gain acceptance to and succeed at the best colleges and universities in the world. Let everyone enrolled at Pegasus enjoy the world's top educational resources that open doors to the world's famous universities for Chinese students who became successful world citizens and who will achieve further academic success and success in life.
The School emblem is a" Pegasus-God of Hope". It is our hope that with Pegasus, our students' spirits will soar to a promising and bright future.