Pegasus Story |Carnegie Mellon only one offer in Shandong Province, Here is the interview with Lucy!
        Release Time:2021-03-31 16:15
On 27 March, Native American Time, # 26 in US News ranking, Carnegie Mellon University (CMU) released RD offers. Pegasus has another good news to share!!!
Lucy in Grade 12 successfully got an offer from CMU because of excellent comprehensive strength!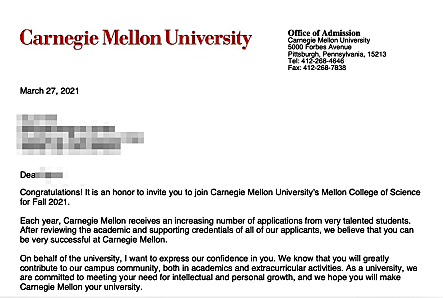 It's also the second offer from CMU since the first class of graduates in 2019!
According to the survey shown on the TOEFL exam website, the total number of the CMU offers distributed to students at Mainland is 108. Of the
four
offers in Shandong Province, Pegasus California School is the only international school which got the offer!

Carnegie Mellon University, founded in 1900 by industrialist and philanthropist Andrew Carnegie. The short form is CMU, the world's top institution with 13,600 students and 1,423 faculty and researchers and one of the 25 new Ivy League schools in the United States.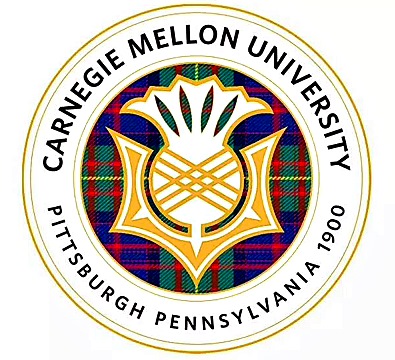 The university has a world-renowned college of computer science and drama, and its art, business, engineering and public administration colleges are among the best in the country. As of March 2019, the school had produced 13 Turing Awards, 20 Nobel Prizes,9 Academy Awards,114 Emmy Awards and 44 Tony Prize winners.
Seeing CMU offer, everyone may have guessed that today's protagonist
Lucy
is amazing. She is known as "curve wrecker" She speaks fluent English, Spanish and Korean. During this application season she has got offers from Boston University, Carnegie Mellon and Rochester, UCSD and other famous American universities on the American eastern and western coasts. She looks quiet. Is she also warm and lively? How did she prepare for the application season? What is her vision for the future? What good advice does she have for her younger schoolmates? And today's Pegasus Story brings us close to Lucy. The following is the interview.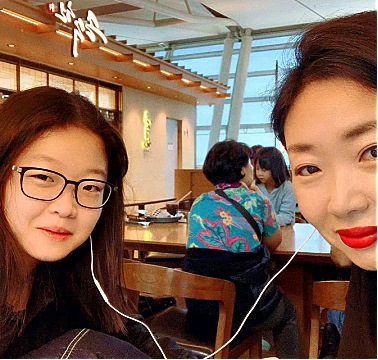 Lucy (Left)and her mom
Happy Troubles
Hi, I am Lucy. This is my second year at Pegasus. I am a 12th grade student and have received the offer from Carnegie Mellon, Purdue University, Boston University, Rochester University, University of Illinois at Urbana-Champaign, University of California at Davis, University of California at Santa Barbara and University of California at San Diego this year.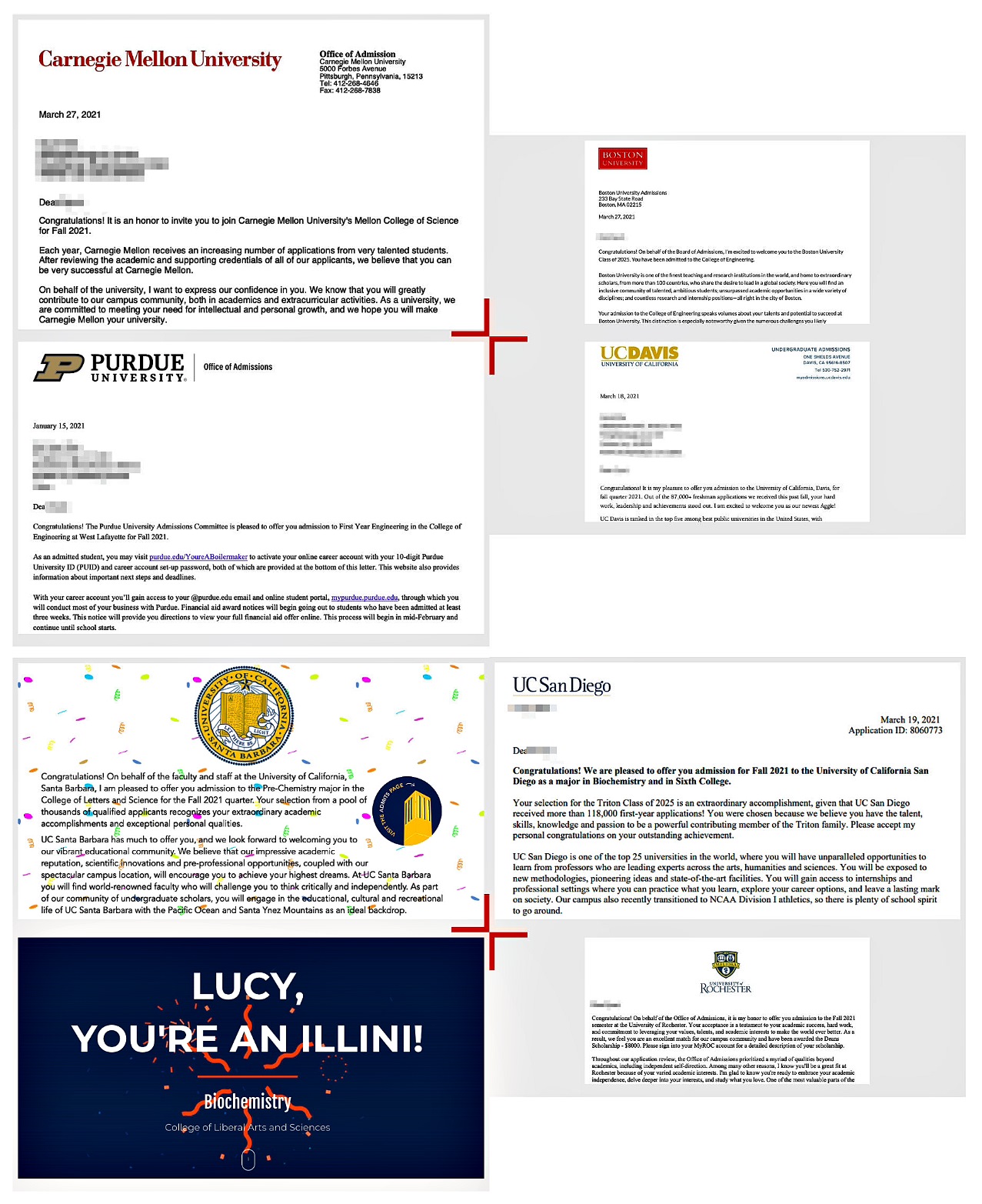 A great "surprise"" to get a full Pegasus scholarship
Prior to coming to Pegasus, I was studying in a A-level school. Why did I transfer here. On the one hand,I wanted to apply for American universities in the future. On the other hand, Pegasus adopts American" teaching style. I like such a pure curriculum system, which is conducive to my future college application and adaptation. I was really surprised to get a full scholarship from Pegasus. At that time, I took two exams, one was a Math test similar to SAT mathematics, the other was an English writing test, and the teacher thought I had done well. When she announced the good news to me, I was still in the classroom in biology class. A teacher came to call me out, told me to get the full scholarship. It is really out of my expectation!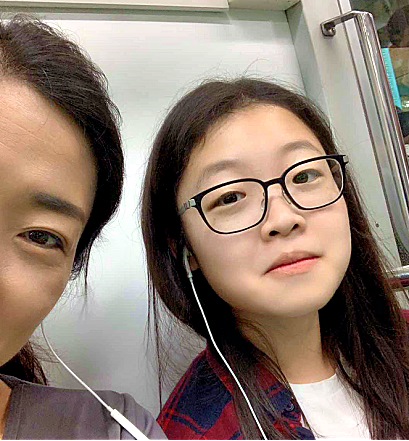 Lucy (Right)and her mom
Always take an attitude of "being participatory"
On the preparation of college applications, for extracurricular activities, I mainly participated in three projects, one is BBO( British Biological Olympic Competition). I won the silver medal; the other is simulation team competition, I was the team's only "engineer" and I participated in the competition with my schoolmates. Everyone worked hard and we finally won the the second place in the "engineering modification" nationwide; The third was also an American academic decathlon (USAD) competition. I won the regional writing gold medal, regional gold medal in individual total score and MVP as the highest score member in my team. Pegasus has a very colorful school clubs, but also provides me with a lot of opportunities to be an volunteer, so I often hold an attitude of "being participatory" and want to try more activities, so I participated in the school Honor Club, Chess and cards club, also Stray Animal Protection Organization, basketball game as a volunteer. I believe as long as I take action, I can gain something!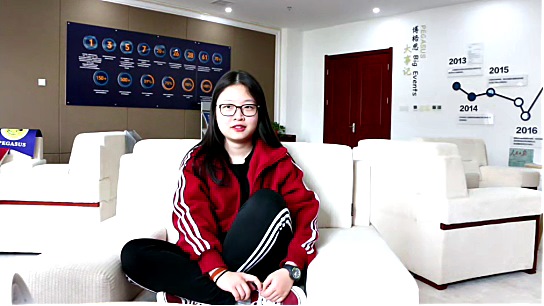 Love Biomedical major and not be afraid of fear

In the future, I look forward to a deeper understanding of my favorite field of "biomedicine ". I am confident and able to cope with all kinds of pressures in college
.
At the same time, I also hope that I can choose a challenging and stressful school. In addition, I am also very interested in "music production ", will try to write their own songs; if there is a chance, I will try to participate in laboratory research activities. In peacetime, I like to draw, but also like to do some handmade crafts, such as Lego or metal to make some handmade appliances. I have done an Eiffel Tower handwork. I think these are very fun and very interesting.
Advice to younger schoolmates
First of all, in terms of grades, I suggest that we should pay special attention to GPA scores from the beginning of grade 10. It is better that if you can attach importance to GPA in grade 9.I have the same idea about TOEFL as many other classmates, that is, the sooner, the better. I suggest that it is best to be complete it before grade 11 so that this will not affect the preparation of the next thing. For SAT, I suggest that you should pay attention to reading, reading more historical books and materials. It is necessary to have a lot of reading
.
As for extracurricular activities, I suggest that you can use your summer vacation time to participate in some summer school or exchange programs in the United States. In addition, I suggest that you do more "continuous" activities, such as volunteering every Saturday for 6 months. And our choice of extracurricular activities is supposed to be related to our future major.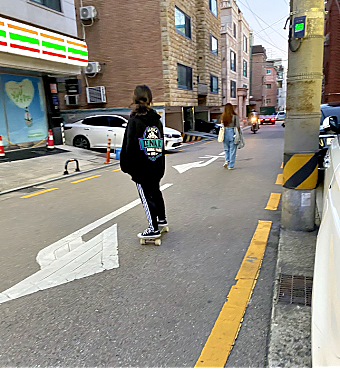 The changes that Pegasus brought me
Before I came to Pegasus, I was more inclined to study alone and finish my homework alone. I thought it seemed quite effective, but after I came here, I found that the form of "group learning" in Pegasus class was very different. I felt that this way of learning helped me adapt to my future college life better, because the university was constantly emphasizing the necessity and importance of teamwork. Besides, the biggest change to me is personality. When I first came to Bogus, I felt some difficulties when I needed to express myself in class, especially in AP English language class. The teacher wanted me to answer questions like interviews and loud voices. It was a challenge for me at first. A classmate of mine once told me that he remembered that I had just come to Bogus in AP English language class. He saw that I wanted to answer the teacher's questions but did n' t have the courage. But in this year's AP English Literature class, he saw that I had been expressing myself actively and bravely. He also said I looked quiet and introverted, but people familiar with me would think I was very cheerful.
I think that's what Pegasus brought me.