The sound of a piano, a donation for a dream: a digital piano is added to the campus of Pegasus
        Release Time:2021-08-16 08:47
The Roland digital piano comes from a group of families in Taiwan, China, and its good key feel and excellent stereo sampling make this digital piano a faithful reproduction of the sound of a luxury grand piano.
The piano was donated by the mother of Rita, a 10th grade student from Taiwan, and was the first piano they bought in mainland China. Rita has left her parents and started her boarding school life, and is growing up under the blue sky of Pegasus campus!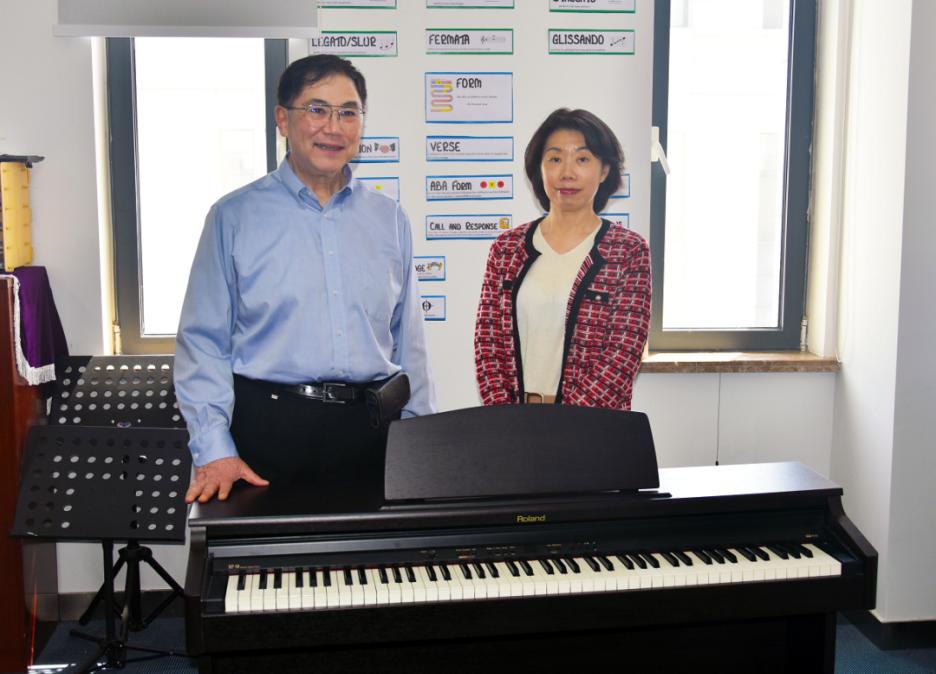 In order for Rita to continue her dream of playing music and for more students to enjoy playing the piano, Rita's mother decided to donate the Roland MP-80 top-of-the-line digital piano, which has been carefully maintained and has a special sentiment, to Pegasus School. The piano was given a new home at Pegasus the presence of Rita's mother and Mr. Taylor, the academic principal. The piano will bring infinite joy and emotion to the campus of Pegasus and it will grow up with the students and become another beautiful witness in their youthful memory.