No.1 In American Film Institutes! Only 3% Global Admission Rate! The Dream of USC Comes True!
        Release Time:2022-04-01 10:43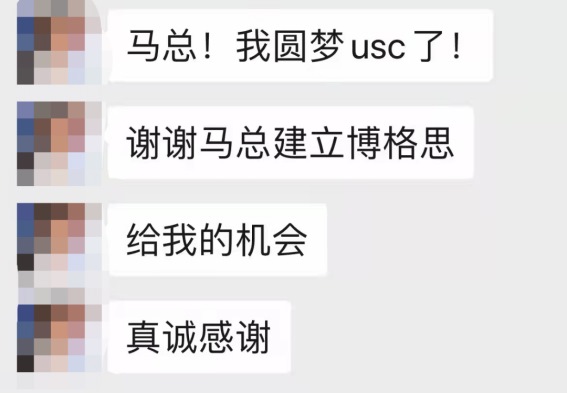 This is a story about "achieving dreams". Today, we have witnessed the story between an ordinary girl from Qingdao and her dreaming school, the University of Southern California (USC), the best film school in the world, which is a long way between the reality and the dream for many people as well; and today, in Pegasus, the dream of AL finally became true: USC, ranking No.27 in the United States, sent her the offer!

USC Film School, known as "the nearest school to Hollywood", ranks No.1 in the United States with countless famous filmmakers coming from here, among which there is 1 Oscar nomination in every 2 years averagely, and the number of alumni winning Oscars is also ranked 1st in the United States such as Spielberg, George Lucas, Ron Howard, Robert Zemeckis, Brian Singer, etc. It is the "Jerusalem" for every filming student for its incomparable academic level, but the global admission rate is only 2-3%, even lower than the 5% admission rate of Harvard University and Princeton University, few Chinese students can have the chance to be admitted. Thus, this offer is so precious!
PCS has witnessed AL's change and growth in the 4 years since her grade 9. Happiness and pride are full of every teacher's heart when they heard the exciting news!
This is a place where your dream can come true. Here in Pegasus, you will feel that you are closer to your dream in every minute!
Let us congratulate AL again!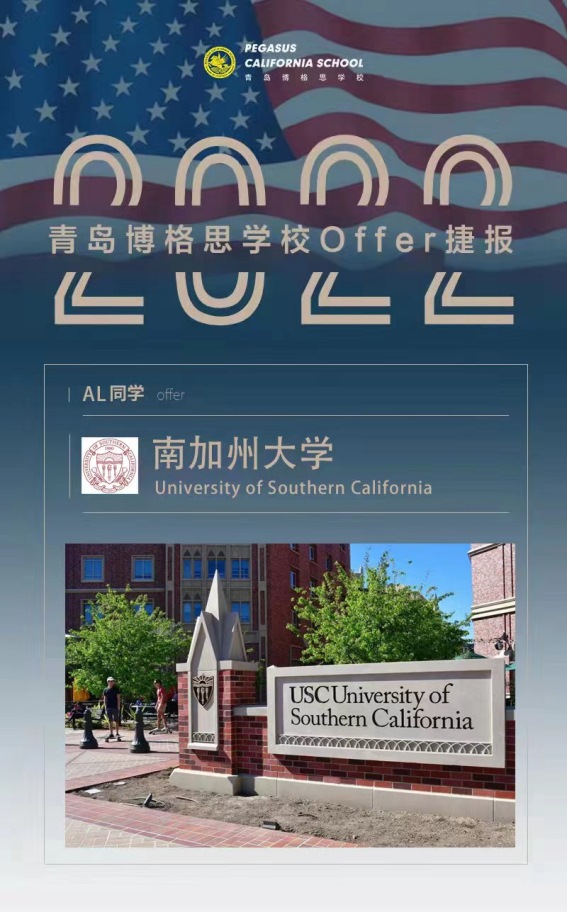 Brilliant results have been creating by PCS students in admissions to TOP30 American universities
Until now, PCS has received:
1 offer from Washington University in St. Louis,TOP14
1 offer from UC Berkeley, TOP22
1 offer from University of Virginia, TOP25
1 offer from University of Southern California, TOP27
3 offers from New York University, TOP28
4 offers UC Santa Barbara, TOP28
1 offer from University of Rochester, TOP34
4 offers from UC Irvine, TOP36
16 offers from UC Davis, TOP38
2 offers from University of Texas, Austin, TOP38 (with different ranking standards)
PCS takes the lead in applying for American universities without equal!
Good news keeps coming and it seems never stop!
Everything is moving in the ideal direction. Flowers in spring, fruit in autumn, all efforts will be paid off!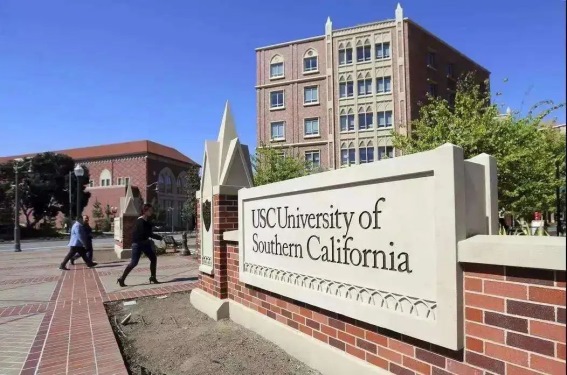 University of Southern California: Ranking No.27 in American universities by 2022 US News
The University of Southern California (USC), founded in 1880 and located in Los Angeles, is a private research university on the west coast of the United States as a member of Pacific University Alliance.
There are 10 Nobel Prize winners, 6 MacArthur Genius Award winners and 1 Turing Award winner among USC alumni and faculty. The number of the alumni who have won Oscars ranks 1st in America including film giants such as Spielberg and George Lucas; the number of the alumni in Silicon Valley ranks 4th in the United States, and the number of world's top computer scientists ranks 4th in the whole world. USC has cultivated many talents in the fields of aerospace, science and technology as well, such as Armstrong, the first man on the moon, and Andrew J. Viterbi, the founder of Qualcomm. Meanwhile, the number of billionaires in the alumni association "Troy Family" ranks 4th among American universities. In the previous Olympic Games, as of 2021, USC students and alumni have won a total of 153 gold medals, 96 silver medals and 77 bronze medals, ranking 1st in both the total medal number and gold medal number among colleges in America.
The "Multinational Joint Application" of 2022 PCS application season has achieved fruitful results.
Up to now, PCS students have not only received admission to top comprehensive universities around the world, but also achieved good results in art schools and liberal arts schools, covering various subjects such as business, music, art, film production, etc., accomplished the scene of "hundreds of flowers blooming and thousands of stars shining" in multiple countries, multiple categories of colleges, and multiple majors! This is the real practice of the "heuristic" teaching concept of Pegasus California School!
"Harvest" Is Ongoing! 2022 Application Season Admission List